If you've been in the market for a bed in a box, you've likely come across the brand Leesa. Leesa began selling mattresses online directly to consumers in 2015 and is known for donating one mattress to a family in need for every ten beds it sells.
Key specs
Sizes: Twin XL, full, queen, king, California king
Trial Period and Return Policy: 100-night free trial (30-day break-in period required). $100 fee for mattress returns from Alaska and Hawaii, free in lower 48.
Warranty: 10-year limited warranty; terms here.
Leesa offers six different mattress styles, including a model for kids, and each bed is made to order. To get the best sense of what the company has to offer, we tested Leesa's top-of-the-line model, the Leesa Legend Hybrid mattress. It's a hybrid mattress — in this case, that means it combines two layers of pocket springs and a memory foam layer — and is topped with an organic cotton and merino wool cover. We slept on the Legend for a month, and here's what you need to know.
A plush bed in a box that's great for side or back sleepers who appreciate softness
Leesa's Legend Mattress is an excellent mattress for side sleepers, with soft support to alleviate pressure and back pain and a breathable top cover and ventilated foam layer to keep you cool.
What we liked about the Leesa Legend Hybrid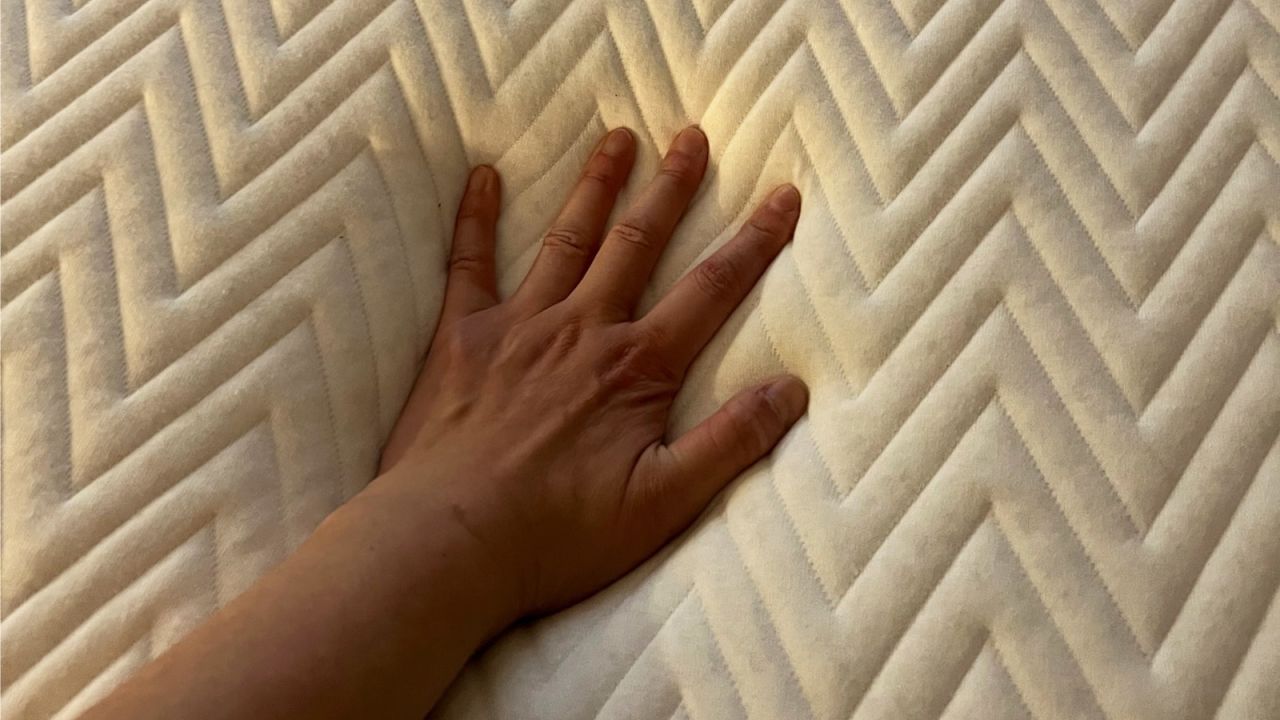 It's a great mattress for side sleepers since it's soft and alleviates pressure while providing good support
Leesa offers six different mattresses in varying firmness levels; the Leesa Legend Hybrid is a among the company's softest, with a "medium-plush" feel. I chose this mattress after taking Leesa's online mattress quiz that asks potential purchasers about firmness preference, sleep position, weight and other factors that help determine the correct bed for you. I was not surprised they recommended a softer mattress since I'm a side and back sleeper (and because I told them that I prefer a soft to medium mattress).
The first thing I noticed after laying on the Legend mattress was its surprising combination of softness and support. It is one of the softest mattresses I've tried of any brand, and the softness helped alleviate pressure points when I slept on my side, moreso than other beds, which have made my shoulders start to hurt when lying on my side for too long. With the Leesa mattress, I did not need to rotate to my other shoulder as often.
A breathable top cover and layer of memory foam make it cool and comfortable
The Legend Hybrid's top cover is made with a blend of organic cotton and merino wool, two very breathable fibers. In addition, the first layer of foam underneath is perforated, adding to the breathability. The heat didn't build up as much as in regular foam mattresses without a perforated layer. The Legend Hybrid's relatively thin foam layer didn't mold as closely to my body as some memory foam mattresses, which also helped, since more air could circulate around my body.
That said, while the Legend Hybrid let me sleep without getting too overheated, it wasn't as cool as dedicated cooling beds I have tried, like the Casper Wave Snow Hybrid, so we'd suggest this  mattress for someone that doesn't sleep hot.
Lessa's foam is CertiPUR-US certified — meaning it doesn't emit VOCs or stink
Some foam beds can off-gas, emitting an undesirable smell that may be concerning to some. The foam in Leesa's Legend mattress is CertiPUR-US certified, which means it's made without formaldehyde and flame retardants, and is low in Volatile Organic Compounds (VOCs).
While it was impossible for us to test this in the field, the Legend Hybrid doesn't emit much in the way of a noticeable odor. When removing the plastic vacuum-sealed packaging from the bed, I didn't notice any odor (though the person helping me set up the mattress stated they did notice a smell).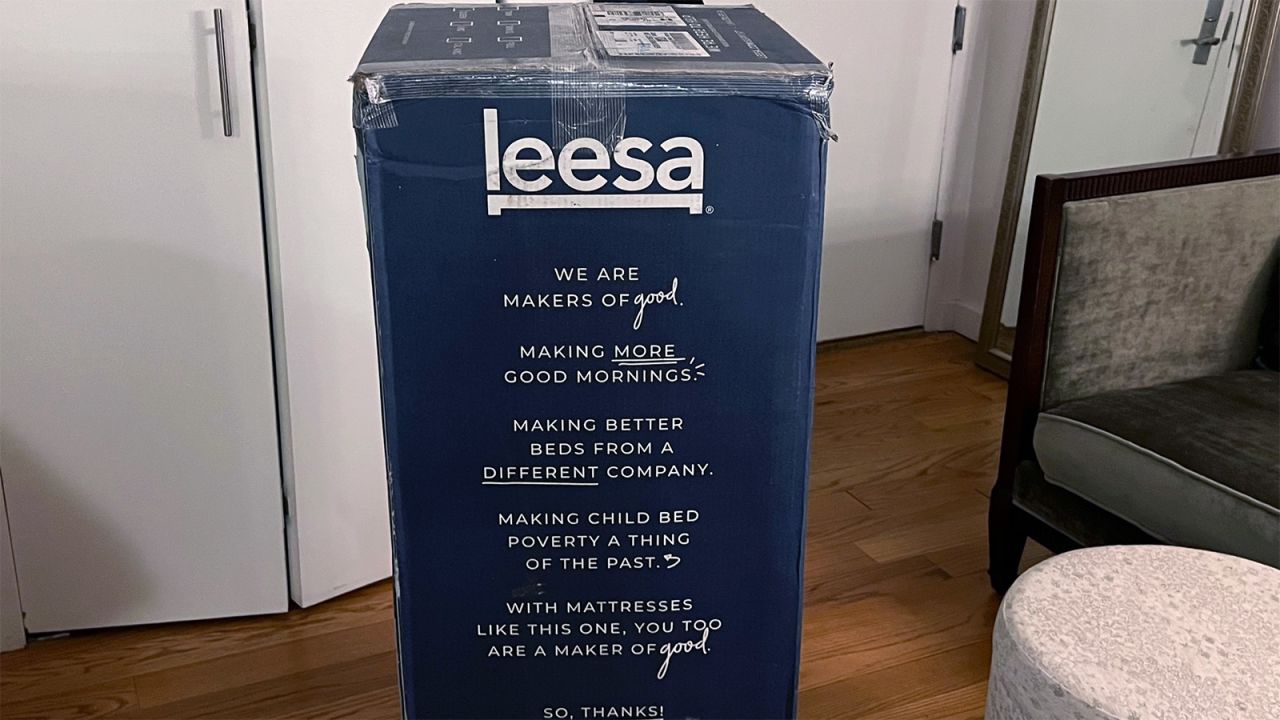 Leesa can take care of home delivery, setup and mattress removal
Along with free delivery (standard among most direct-to-consumer mattress brands these days), Leesa offers white-glove service including in-home setup and removal of your old mattress for an additional $199. I opted not to get the service (since I wasn't getting rid of a bed), but like most mattresses in a box, setup wasn't too difficult with a helper (though, as you'll read below, the directions could be clearer).
What we didn't like about it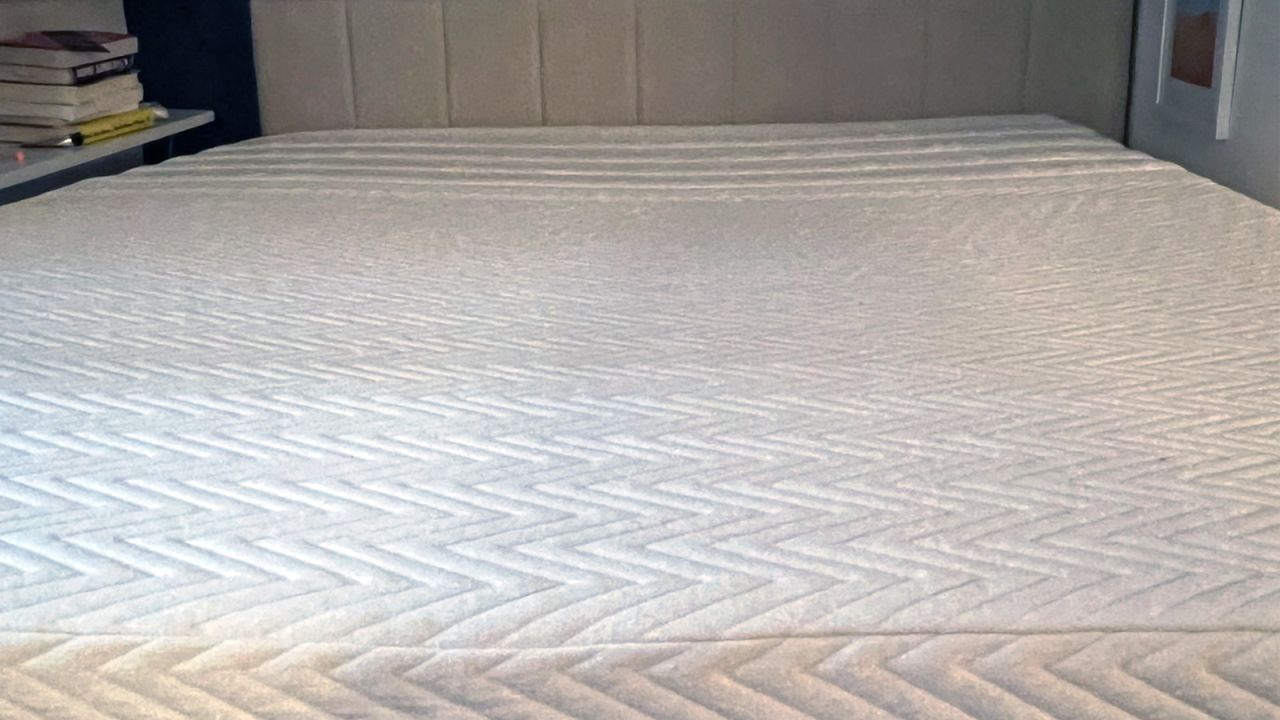 The Leesa has very little edge support
When sitting on the edge of the bed, I sank quite a bit (for reference, I'm 5 feet 2 inches tall and 140 pounds) and noticed there was not as much edge support as I'm used to with other beds, partly due to the fact the mattress is so soft. I don't sit on the edge of the bed to tie my shoes, however, and because of my smaller stature, I haven't found it a problem to get off the bed from a seated position. However, taller or heavier people may find the edge support insufficient.
The Legend Hybrid is not the best choice for those who want a firm mattress
If you like a firm or even medium firm mattress, this mattress is not for you. It's supportive, but decidedly soft. Over the years (and especially over the last few months of testing mattresses), I've slept on quite a few, and compared to others, the Legend Hybrid is among the softest. If you're looking for good support and still want a luxurious, cooling feel, something like the Saatva Classic Mattress is a better choice.
Not available in twin size
The Leesa mattress's smallest size is a twin XL, so if you're looking for a twin for a smaller space, you'll have to opt for one of Leesa's other mattresses (they do offer several kids' mattresses) or look elsewhere. It also comes in full, queen, king and California king.
Leesa's labeling should be more clear
Like most mattresses in a box I've encountered in testing, the packaging includes general instructions on unrolling the bed from the plastic. However, it's unclear from Leesa's packaging which is the head or foot of the bed or if there's even a difference. It turns out there isn't a difference and Leesa mattresses are meant to be rotated periodically, but you wouldn't know this from the packaging, and having it clearly indicated there would save some anxiety about whether you'd set it up in the correct orientation.
Bottom line
I enjoyed sleeping on the Leesa mattress. It was comfortable, especially when I was on my side. The soft support really helped eliminate any pressure points and let me sleep through the night without rolling over. which means a better night's sleep. I recommend the Legend for predominantly side sleepers, or combination side and back sleepers.. I wouldn't recommend this mattress to someone who wants a firm mattress or is a stomach sleeper, since it may not have enough support for that position.