There's a long list of reasons you'd want to have a security camera inside your home. A connected camera makes it easy to check in on your pets, keep tabs on your kids or add a layer of peace of mind when you're away from home.
But the problem is that most home security cameras either are expensive or require some form of a monthly subscription. And if they are affordable, the video quality isn't good enough to actually be useful. I'll be honest, I fully expected the Kasa Spot to fall into that last category. But after using it for a week, it's now clear to me that it's a definite score.
If you're looking to spend less than $25 on a security camera for keeping tabs on your home, the Kasa Spot handles all the basics extremely well.
How I found the Kasa Spot indoor security camera
When it comes to home security cameras, I've tested a lot of them. I've tested cameras that cost hundreds of dollars and have expensive subscriptions from companies such as Ring, as well as inexpensive cameras that often trigger an automatic feeling of "that's probably too good to be true." Sometimes, however, you're surprised with a product, as was the case with the original Wyze Cam.
So, when my editor asked to take a look at the Kasa Spot, I was cautiously optimistic after looking over the spec sheet and learning that the camera had a microSD card slot for local storage, 24/7 recording and 1080p/15fps video. I've reviewed several TP-Link cameras, so I knew what to expect from the app.
From experience, an inexpensive home security camera such as this one either does just enough to justify the low cost, providing good-enough picture quality and a reliable app experience, or provides video and pictures that are overly pixelated and an app so slow it's not worth spending any money on.
And, without spoiling too much, I can say the Kasa Spot is firmly in the justifiable purchase column.
Related: The best home security systems we've tested
Why it's a score
The Kasa Spot camera is surprisingly capable and has a robust list of features for something you don't have to spend a lot on. You get 1080p HD video, although the camera defaults to 720p to save space on your microSD card when you enable 24/7 recording.
The video quality looks good enough that I'd feel comfortable using it to check in on my kids or a pet, or even use the footage should someone sneak into my office. The night vision footage is a little too bright for my liking, but you can still get the gist of what's going on in the video and identify who or what triggered a recording. And because the Kasa Spot's video is capped at 15 frames per second, you'll see some pixelation in clips, especially if there's a lot of movement. But, again, it's not to a point where the video isn't useful.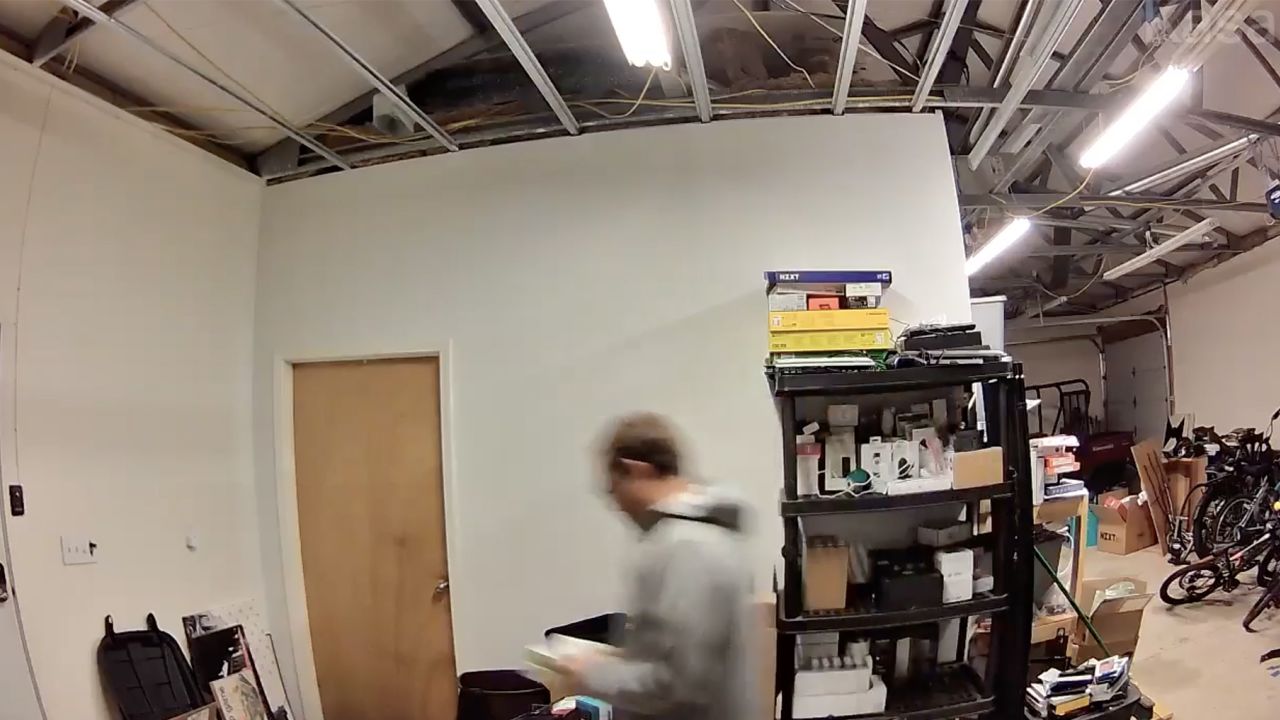 The best part? You don't have to sign up for any sort of subscription to get cloud storage or the ability to remotely access the camera's livestream or recordings. Although I do have to mention that it took longer than I'd like for the camera's stream to load when I tried to view it while I was away from my house.
Motion alerts along with notifications when a person was detected in the camera's 113-degree field of view arrived within a few seconds of new activity. And, I'll mention it again, you don't need a subscription for person detection, even though some security cameras require a monthly fee for alerts that go beyond standard motion detection.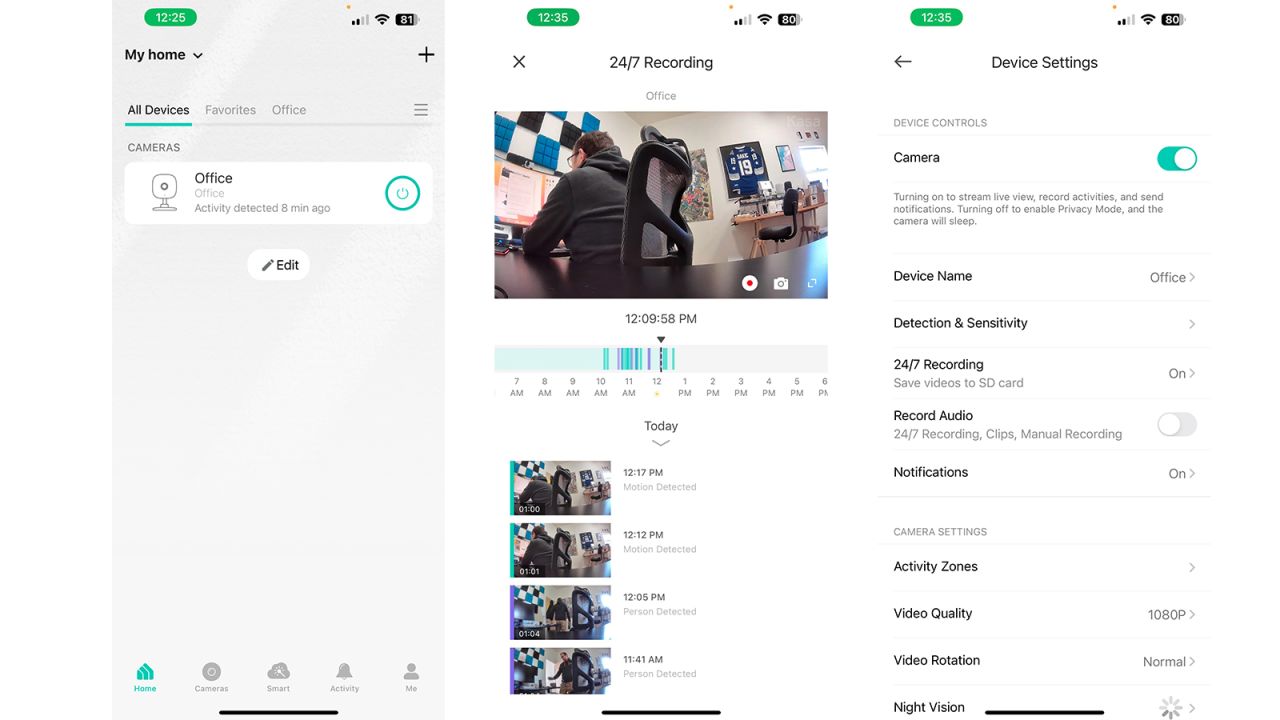 Whenever you can find a reliable gadget for under $25, it's a score. But when you can find a security camera that has 24/7 recording to a microSD card, doesn't rely on a monthly subscription, includes reliable activity alerts and has good-enough video quality, you can't really pass it up.
The Kasa Spot does everything you'd want an indoor security camera to do well enough that it's easy to look past some of its quirks. And if you decide you want a home security camera with higher-quality video capabilities, you can pick up the 2K version for less than $35.