CNN —
If you normally opt for the biggest iPhone when you upgrade, the wait was a bit longer this year. The iPhone 12 and 12 Pro launched on October 23 after being unveiled on October 15. But the larger iPhone 12 Pro Max launches this Friday, November 13.
And we've spent the last week with the iPhone 12 Pro Max. It's the biggest iPhone ever with a 6.7-inch display. It also doubles down on photography with a 2.5x optical zoom limit, better low-light performance with the main wide lens and sensor-shift optical image stabilization. All of this means better photography and videography performance, whether during the day or at night.
At $1,099 unlocked, the iPhone 12 Pro Max is $100 more than the starting price of the iPhone 12 Pro. Is that extra $100 worth it? Does the iPhone 12 Pro Max make a difference with photos? Let's dive into it.
It's all about the cameras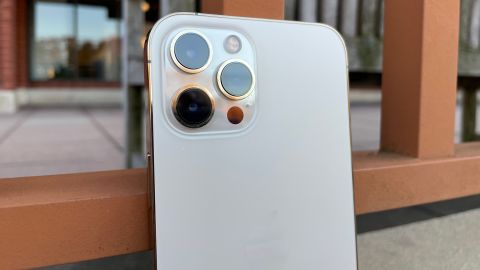 On the rear of the 12 Pro Max is a camera module in the top-left corner. Given the supersized nature of this device at 6.33 inches tall and 3.07 inches wide, it's a large camera module.
The camera module houses three lenses, an LED flash, a LiDAR sensor and a microphone. Those three lenses aim to give you three different ways to frame and capture a moment all with one device. It's the main appeal of the Pro family and started with the iPhone 11 Pro and Pro Max, and it's on par with other phones from Samsung and LG.
The main shooter on the iPhone 12 Pro Max is a 12-megapixel wide lens with a ƒ/1.6 aperture (that's improved from ƒ/1.8 on iPhone 11 Pro Max and delivers better low-light performance), but equally important is the fact that it's a 47% larger sensor than on the 12 Pro. A wider sensor can capture more details, which should lead to better photos. That wide lens is paired with sensor-shift optical image stabilization. Traditionally, the image stabilization moves the lens to counteract the movement of the phone. On the iPhone 12 Pro Max, the wide lens will actually move the sensor to decrease shakes or blurs in the image.
The 12-megapixel telephoto shooter is finally getting improved on an iPhone. For a while, Apple has opted for a dependable 2x optical zoom on models that feature the telephoto. On the iPhone 12 Pro Max, that jumps to 2.5x, thanks to a 65mm focal length (up from a 52mm focal length on the 12 Pro). It's not a wildly big jump to 10x optical zoom or even a mixture of 50x zoom like we've seen from Samsung. But it does let you capture more details without physically moving.
Rounding out the camera system is a 12-megapixel ultrawide lens with a 120-degree field of view. And this lens lets you capture way more in a shot. It's great for capturing city shots or large trees, or anytime you want more in the shot.
Along with the physical hardware, Apple has three proprietary technologies on the software side that work in tandem. Night Mode, Smart HDR 3 and Deep Fusion all use a combination of software processes and artificial intelligence. The A14 Bionic, an Apple-made 5-nanometer chip, enables these improvements.
Night Mode first premiered on the iPhone 11 family, and for iPhone 12 it expands to all three lenses. It shoots a number of images at varying exposure rates and combines them to add light back into an image without losing details or introducing noise. You can control the length of the exposure, generally between one and 10 seconds. The longer the exposure, the better the shot (and you'll want to keep the iPhone still when capturing photos).
Deep Fusion is an artificial intelligence process that adds a hefty amount of details into an image, specifically in lower-light shooting conditions. Try zooming in on a shot into a person's face or onto a shirt; the details are there in a way that other devices cannot match. Apple uses artificial intelligence to help with this process, and we noticed these photos process faster over the iPhone 11 Pro Max.
Smart HDR3 is how the iPhone analyzes a scene before you capture it, adjusting the infinite settings to help you capture a great image. It can tell if a person is in the shot, if it's dimly lit or if the sun is shining bright. All this to say: It ensures color accuracy and that details are captured. And this process is on any and all images shot with iPhone 12 Pro Max.
So how did the iPhone 12 Pro Max perform? Well, the ultrawide, as expected, was just as good as on the iPhone 12 Pro. The main wide lens definitely was a bit of an improvement. It didn't even need to opt for Night Mode in some low-light conditions. With a wider sensor, more light can be captured without the need for software. These shots ultimately looked brighter than on similar images shot with the 12 Pro.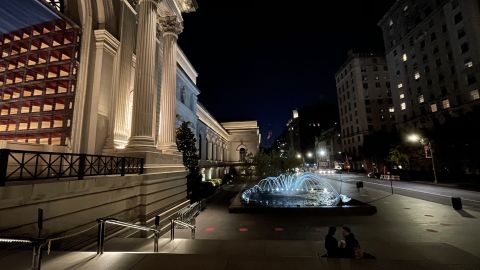 And with Night Mode enabled, even with multiple light sources, the iPhone 12 Pro Max stuck to neutral colors and capturing details. Shots from the steps of the Metropolitan Museum of Art in NYC turned out quite well, even with multiple focus areas to capture with an ultrawide lens. We did notice at times, though, the iPhone 12 Pro Max was more prone to seeing lens flares at night.
The LiDAR sensor (as we found on the 12 Pro) enabled the 12 Pro Max to focus faster in lower lighting conditions — both with standard photography and Portrait Mode. With the latter, the 12 Pro Max was better at capturing hairlines and body lines for determining when to start the bokeh effect. You can see several test shots, in both day and night, below.
The telephoto lens made a big impact on us — even if at times we were wishing Apple stretched the optical zoom even further; 2 to 2.5 does make an impact and lets you get a bit closer to whatever it is you're shooting. We also didn't notice any slowdowns when switching to the lens. It's the same speed as opting for the telephoto on the 12 Pro. In lower-light conditions, we did see some more noise start to appear in telephoto. Using it to zoom in to the top of a building, with Night Mode engaged, delivered a really nice shot with accurate colors. You can see an array of images shot with the device below.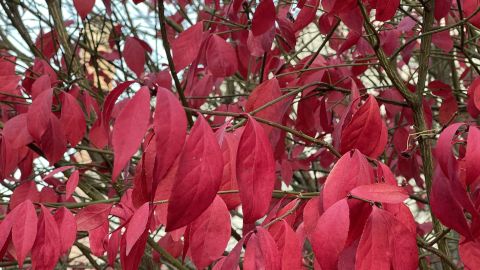 You can also switch between these lenses on the fly while recording video. The iPhone 12 Pro Max can record up to 4K video at a variety of frames: 24, 30 and 60 frames per second. You can also record in HDR (high dynamic range), and it's one of the world's first devices to record in Dolby Vision. (The iPhone 12 Mini, 12 and 12 Pro can also shoot Dolby Vision.) In our tests, which you can see below, videos were lit better, offered more details and seemed more crisp.
Baked into the True Depth Sensor on the front, which powers Face ID, is a 12-megapixel front-facing lens. It's terrific for selfies and especially shines with Portrait Mode, even with its ability to stretch the shot a bit to capture more people in the frame. FaceTimes, as expected, looked sharp for us and those on the other end.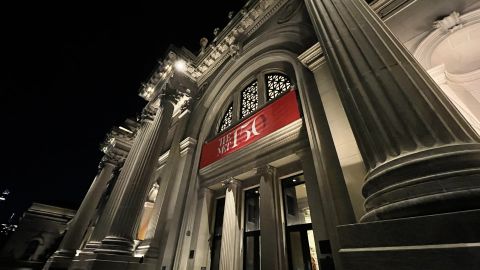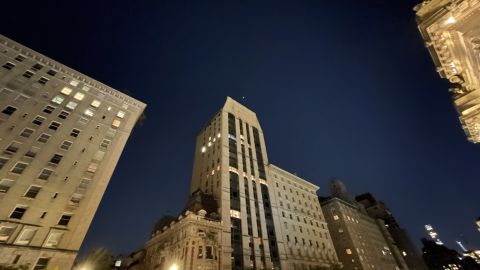 The biggest iPhone display yet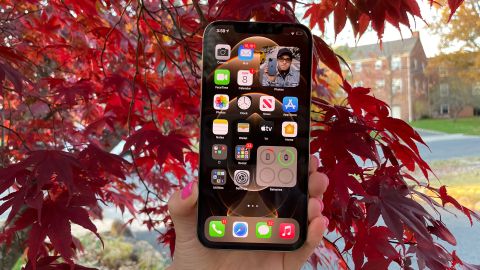 Alongside the camera improvements, the big change with iPhone 12 Pro Max is a larger display. But you were expecting that from "Max" in the name, right? For 2020, Apple increased its large screen size from 6.5 inches to 6.7 inches. But it doesn't increase the overall size of the Pro Max, as Apple slimmed down the bezels here.
And while 0.2 inches might not seem big, it makes the display feel more expansive. It's more room for customizing your home screen with widgets and rows of apps, and more room for streaming movies like Avengers: Endgame or for gaming.
While it's the biggest iPhone ever, the Galaxy Note 20 Ultra is larger and taller with a 16:9 aspect ratio. Apple hasn't changed that here. The iPhone 12 Pro Max features a Super Retina XDR display, and it's an OLED screen.
This 6.7-inch OLED features a 2778 x 1284 resolution, which comes to 458 pixels per inch. It was quite simply a joy to watch movies, take FaceTime calls and read on the iPhone 12 Pro Max. You'll see the display presents a rich amount of details, lets colors pop with vibrancy and offers deep blacks.
The main thing missing on the iPhone 12 Pro Max is a high refresh rate of around 120 Hz. This fancy tech term refers to how many times in a second the screen can refresh itself. The higher the rate, the more natural the images on screen look. Apple is sticking with 60 Hz here, but the company has implemented the tech as ProMotion on the iPad Pro 11-inch and 12.9-inch. We're a bit disappointed it's not here, especially on the Pro iPhone, but we have high hopes for next year.
Apple is still packing in its True Tone technology, which adjusts the screen's color temperature depending on the environment the iPhone is in.
Let's talk durability
Alongside a larger 6.7-inch display, Apple is touting Ceramic Shield. This provides up to four times the protection against drops by injecting nanocrystals into the glass of the display. We haven't conducted drop tests with the iPhone 12 Pro Max, and we haven't developed any issues with the display here.
But on our iPhone 12 and iPhone 12 Pro, we noticed a few abrasions on the display. Nothing that caused a deep groove, though. As glass and screens build up resistance for cracks and deep scratches, the level of pressure or hardness needed to cause a micro abrasion or a light scratch has lessened.
Though we haven't had any scratches on the 12 Pro Max, we still recommend you get a screen protector.
5G has arrived on the iPhone
As we did with the iPhone 12 and 12 Pro, we've spent the last week testing 5G around New York and New Jersey on the iPhone 12 Pro Max. It adds another layer to our testing, but we found similar results here. And we have three main takeaways:
First: If you're in an area that supports 5G Ultrawide Band (aka mmWave), you will see faster speeds, but you'll need to be in direct line of sight with a cell tower or at least very close to it. In our testing on both AT&T and Verizon 5G Ultrawide Band being inside a car, walking too many paces to the left — or even to the other side of the street — resulted in losing signal. It wasn't every time, but enough to mention it. When we did get the signal on Verizon, we hit a maximum of 2,200 Mbps down, which is way faster than our gigabit connection. We were able to easily download a double album in just under a minute, and streams happened almost instantaneously. AT&T didn't present such high speeds, but we were able to hit 300 to 400 Mbps down. Neither carrier produced widely fast upload speeds, and it seems the technology is taking longer to develop on that front.
Second: Nationwide 5G from any of the carriers is not the super-fast speeds you've been teased with. It's the lower portion of the wireless spectrum, Sub6 Ghz, which is both easier to roll out and provides more capacity. But it doesn't deliver wildly fast speeds, and it's the 5G you likely have in your location. In our testing, AT&T, T-Mobile and Verizon all produced speeds somewhere in between 100 Mbps and 200 Mbps down. Uploads were pretty close to what we'd expect to see on LTE.
Third: For some people, you'll be able to take advantage of 5G on the iPhone 12 Pro Max right now. For many, though, opting for 5G compatibility is future-proofing your device, as you won't be able to connect right away (or stay connected). The iPhone will also decide when to use 5G or 4G LTE if both are available with the "Smart Data Mode" turned on in Settings.
In short: The addition of 5G support means you won't need to go out and buy a new iPhone next year or whenever it becomes truly nationwide. You'll have a phone with great cameras and zippy performance along with the latest networking standards.
Smooth performance
Similarly to the iPhone 12 Mini, iPhone 12 and iPhone 12 Pro, the A14 Bionic chip powers the 12 Pro Max. It's the latest Apple-made processor and is designed on a 5-nanometer process. It's made up of a six-core CPU, a four-core GPU and a neural engine (this by itself is 16 cores). All of this comes together and makes the iPhone 12 Pro Max fly.
We haven't been able to quantitatively benchmark the 12 Pro Max or determine the exact amount of RAM inside. But it's very much in line with the rest of the iPhone 12 family. With some intense exports, in Pixelmator or iMovie, we found the Pro Max was able to finish exports, on average, one and a half seconds faster. There might be a bit more RAM inside the 12 Pro Max, but we cannot confirm that at this time.
What we can confirm, though, is that you'll find it difficult to slow down the 12 Pro Max. It's not a super-fast update over the iPhone 11, 11 Pro or 11 Pro Max. It is faster with more cores and horsepower, but it's not a night-and-day upgrade from one model earlier. The differences are much more noticeable when upgrading from an older iPhone like an XS, an X, an 8 or a 7.
We used the 12 Pro Max as our daily driver with a host of productivity, gaming and personal apps. Slack, Mail, Outlook, Trello, Messages, WhatsApp, Signal, Twitter, TikTok, Instagram, Netflix, Plex, Call of Duty: Mobile, Deliveries and even Ulysses are just some of the apps that we ran on this phone. And, in truth, performance was on par with the rest of the iPhone 12 family. Maybe a bit snappier over the iPhone 11s, but you really need to look and watch to notice a difference. We also didn't encounter the device getting abnormally hot during games, creative tasks or video calls.
Seriously long battery life
Alongside having the largest screen, chances are there's a very sizable battery inside the iPhone 12 Pro Max. And while we don't know the exact number of milliamps inside (we have to wait for an iFixIt teardown), it's been tough to make this die.
On average throughout our testing period, we got about 10 to 11 hours of screen time from this phone. That's a big margin to meet, especially with a sizable OLED screen. And when the battery did drop, we were able to get fast charge times. The 12 Pro Max was able to hit 50% from 0% in about 30 minutes.
If you're planning on using an older Apple plug, you won't see fast charging speeds. The classic square plug that used to be included in the iPhone box provides only 5 watts of power, which is 15 watts under the fast-charging minimum. Apple makes a 20-watt brick, and a bunch of third-party companies, such as Anker and Belkin, offer some solutions. We put a bunch of them to test, and you can see our top picks here. These all work with the USB-C to Lightning cable that comes in the iPhone 12 Pro Max box.
We also ran the iPhone 12 Pro Max through the CNN Underscored battery test. In it, we play a 4K video on loop with the brightness set to 50% and volume at 30% with the device in airplane mode and play the video on a loop until the device dies. We monitor the test with two cameras for redundancy. The iPhone 12 Pro Max lasted for 16 hours. That blows all the other 2020 iPhones out of the water.
The iPhone 12 Pro Max also supports MagSafe — a Qi-enabled wireless charger that adds magnets around the coils to ensure proper alignment. There are magnets in the rear of the iPhone 12 Pro Max that will ensure the charging coils all line up. It even displays a charging graphic when you attach the puck to your iPhone. This way you have visual, haptic and audio confirmation that a charge has begun. Better yet, it fast charges at up to 15 watts.
It even powers several accessories. Apple sells a Wallet with MagSafe that can magnetically attach to the back of your phone or to a MagSafe case that's already on your phone.
A large and refined design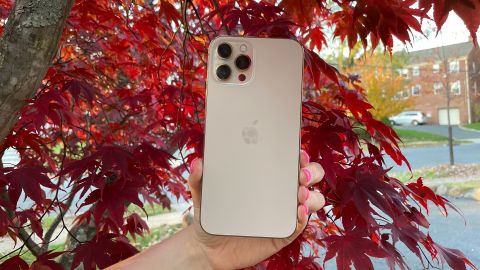 As we've been saying since our iPhone 12 Pro review, the design for the Pros is refined this year. It's a similar design that harkens to the iPhone 5.
The Pro Max fit a 6.7-inch display in a build that is 6.33 inches tall, 3.07 inches wide and 0.29 inches thick. All of that means that it's about the same size as the iPhone 11 Pro Max. It's big, but it doesn't feel unbalanced.
The front is really all display, with slim bezels on the left, right and bottom. The top still features a notch for the True Depth Sensor, which powers Face ID.
The power button lives on the right side, along with a dedicated mmWave antenna for connecting to the ultrawide band 5G networks. A Lightning port is on the bottom along with some drilled speaker holes. The SIM card slot, volume down, volume up and silencer are all on the left side.
A majority of the back features a matte glass finish. We've been testing the gold variant of the iPhone 12 Pro Max, which looks very blingy, as it even shimmers when the light hits it. The top-left corner houses the camera module and features a glossy finish that's raised from the rest of the back. If gold isn't your color of choice, the 12 Pro Max also comes in Graphite, Pacific Blue and silver.
Bottom line
The iPhone 12 Pro Max is up for preorder now and lands this Friday, November 13. At $1,099 for the entry-level 128GB storage size and $1,399 for 512GB storage, they're not the cheapest options.
What do you get for that premium price? A pretty smashing 6.7-inch Super Retina XDR display that passes all the tests. That's alongside three camera improvements: a wider main sensor for better low-light performance, sensor level stabilization on the main lens and 2.5x optical zoom courtesy of the telephoto lens. If you're into photography and videography, these will make an impact.
Upgrading to the 12 Pro Max is hard to justify if you're on an 11 Pro Max. If you still have a XS Max, X or even an older model like an 8 or 8 Plus, it's a really good time to upgrade. Decluttr will even give you an extra 10% off with code CNNTEN.
We have no doubts about longevity with the iPhone 12 Pro Max. The A14 Bionic will power you for many years, and it supports 5G, which, chances are, you don't have readily available in your neighborhood.
If you want a big screen, the iPhone 12 Pro Max is the choice for you.