The Pixel Stand 2 is a tailor-made accessory for Google's impressive Pixel 6 and Pixel 6 Pro smartphones. Delivering fast wireless charging speeds and exclusive features in a robust design, the $79.99 Pixel Stand 2 is not cheap, so you'll need a good reason to plunk down the cash for this latest Google accessory.
We spent a week with the new Pixel Stand to find out if it's worth the price and if this premium wireless charger is all Google cracks it up to be.
A good premium charger for the Pixel 6
The Google Pixel Stand 2 is a dependable and fast wireless charger that offers some neat software tricks for Pixel owners.
The who, what and how
Who this is for: The second-generation Pixel Stand works with any device that supports Qi wireless charging, but it's optimized for Pixel 6 or 6 Pro smartphone owners who want fast charging and the ability to turn a phone into a mini smart display.
What you need to know: For $79, the new Pixel Stand relies heavily on exclusive features for Pixel users. This includes the ability to display photo slideshows, easy access to the Google Assistant and quick smart home controls. It also supports speedy wireless charging, but you'll need the latest Google phones to take advantage of the fastest speeds.
How this compares: Yes, the Pixel Stand 2 was created for Pixel users, more specifically Pixel 6 and Pixel 6 Pro smartphones, but it's faster and more powerful than Apple's first-party wireless MagSafe charging pad. It's also bigger, bulkier and pricier than comparable MagSafe and popular third-party wireless charging stands like Belkin's BoostUp and Anker's 313 Wireless Charger Stand. However, Pixel phone users get plenty of extra features for the steep price.
A minimalist design
The new model of the Pixel Stand rests on a matte gray base and is generally thicker and heavier than the first iteration. Thanks to a built-in fan meant to keep the charger cool and quiet, it comes laden with a hump on its back that almost looks like a computer mouse, but is generally designed to look like the other, more minimalistic Google Nest devices like the Nest Home speaker.
To see how it worked with other phones, we used Apple's iPhone 13 Pro and Samsung's Galaxy Z Flip 3 folded in half to see if they could take advantage of the Pixel Stand's design. There were no problems with charging; however, as expected, none of them picked up the extra features, which are saved for the Pixel 6 and Pixel 6 Pro.
We also tested Samsung's Galaxy Buds 2 to see if they could reach the charging coils, and were surprised to find they could. A small divot in the bottom portion of the stand helps to prop up smaller accessories like wireless earbuds. So if your earbuds come with wireless charging, they will pair with the Pixel Stand 2.
A simple setup
Just place your Pixel on the charger and a setup screen will walk you through the process of enabling everything the stand is capable of.
You can choose from three charging modes: Optimized, Max and Quiet. One caveat: The Max mode offers the fastest charging, but you may have to listen to the fan working overtime. You'll then be able to personalize features like the photo slideshow, Google Assistant and smart home controls.
Though this initial setup was straightforward, it wasn't without bugs. Firstly, you'll need to ensure your Pixel's software is up to date, ideally using the January 2022 security patch, which lets you select your charging speed. Some options like selecting a photo album for the slideshow were a bit unstable. In our testing, a few menus regularly stuttered or crashed as we tried to move forward with the configurations.
Fast charging for all, faster charging for some
No matter what type of phone you're attempting to charge, the speeds can be confusing. Here's a breakdown Google provided:
The second-gen Pixel Stand supports wireless charging at up to 23W, but you'll need to have a Pixel 6 Pro smartphone in order to take advantage of it.
The standard Pixel 6 can charge at up to 21W.
Previous Pixel phones like the Pixel 3/XL, Pixel 4/XL and Pixel 5 top out at 10W.
Third-party Android phones that support fast wireless charging get 15W of power.
If you're an iPhone owner, you won't get above 5W, thanks to Apple's limitations on its devices.
In order to get those top charging speeds, you'll need to use the included 30W wall plug and USB-C to USB-C cable that comes in the box. Additionally, you'll need to either select the "Max" output option at setup or find it under Settings > Connected devices on your Pixel.
Flicking the option enabled the fan, but it certainly charged our Pixel 6 Pro quickly. We went from having no power at all to 100% in under two hours. And having that ease of use helps make the Pixel Stand a solid alternative to a traditional wire and charging brick, which still charges slightly faster.
As noted, this extra convenience even managed to change our charging habits. Throwing a phone on the Pixel Stand for a quick five to 10 minutes can add an additional 10 to 20% to the tank, letting us easily juice up before leaving the house.
The Pixel-exclusive experience
Other than the faster charging, the biggest reason to consider a Pixel Stand is the unique experience you get with Pixel phones. By pairing the two Google devices, you can mimic the best qualities of the Nest Hub smart display, our pick for a nightstand smart display, on your phone's screen.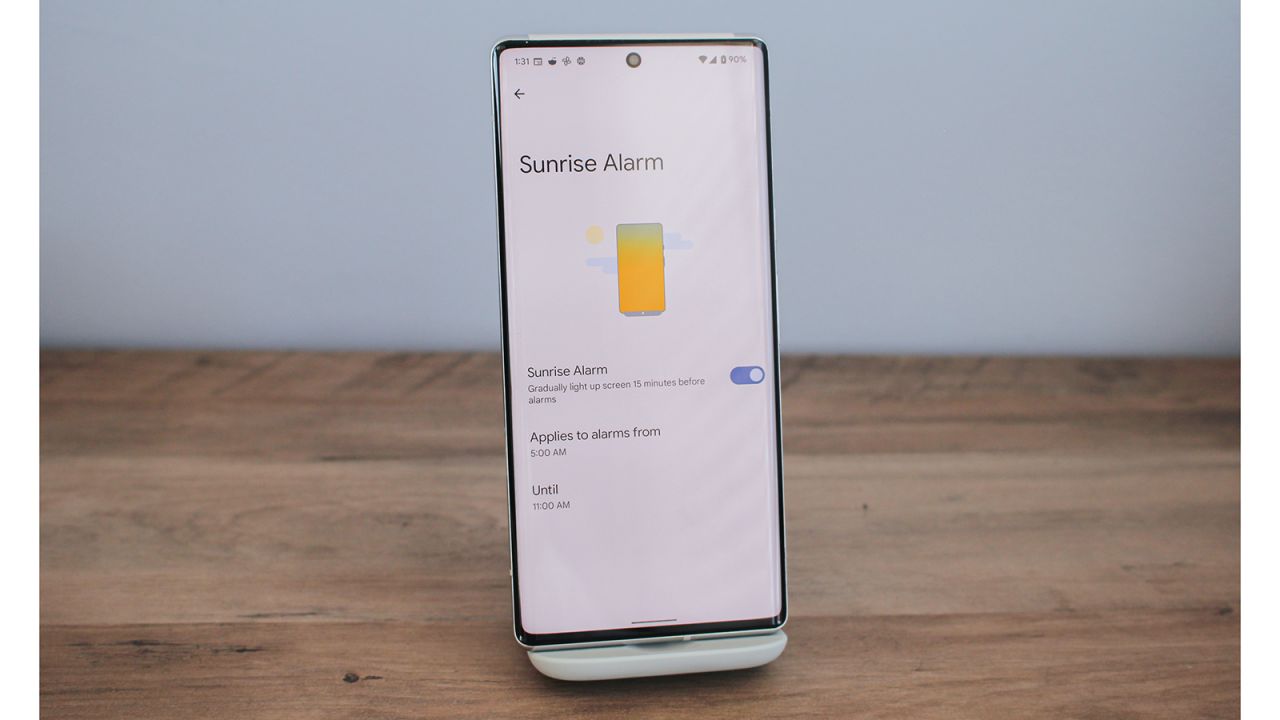 Things like a personal slideshow from Google Photos, access to any of your smart home controls and voice commands through the Assistant can be accessed on your phone's screen. You can also set a Sunrise alarm, which will brighten your Pixel's display directly leading up to the time you set your alarm. This is perhaps our favorite part of using the Pixel Stand. It's not only useful and playful, but it also replaces the need for a smart display at your desk or beside your bed.
Want to personalize your settings on the Pixel Stand 2? You can tweak them on the app, though we suggest leaving them on. This includes automatically engaging the Pixel's "Do Not Disturb" feature when you place it on the stand — especially handy if you're using it on a nightstand.
Bottom line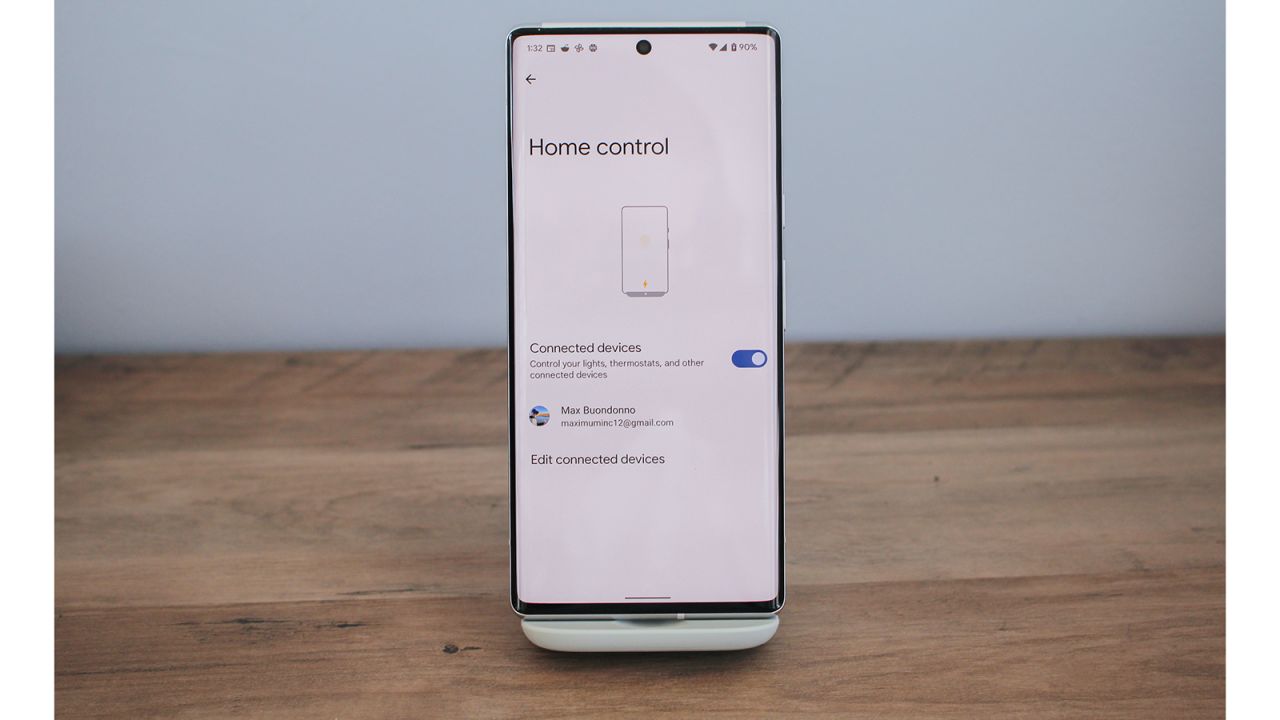 With its fast wireless charging and Pixel-exclusive software features, the $79 second-generation Pixel Stand is a perfect wireless charger for those who purchased the most recent Google-branded handsets. It's also a good choice for owners of older Pixel phones since you're able to take advantage of those unique software features, much like the original Pixel Stand. If you own an iPhone or another Android phone, it's not worth your time or money.
But what we really appreciated was how its thoughtful design also let us replace a pricier smart display while it charged. If you have a Pixel 6 or Pixel 6 Pro, the Pixel Stand is a great way to add another layer of fun and ease to your Google experience.