This article is a part of CNN Underscored's Earth Week, a weeklong focus on our planet and ways to celebrate and preserve it. We'll be featuring tips on how to live more sustainably, products to help you spend more time in nature and exclusive deals all week, so check in every morning to see what's new, and be sure to subscribe to the CNN Underscored newsletter to see it all.
It's Earth Week at CNN Underscored and while we're covering ways to get outside and live a more sustainable life, the National Park Service is celebrating National Park Week. From April 16 to 22, parks across the country will be hosting special events and encouraging people to come visit and experience the natural beauty they have to offer.
Since we think the best way to celebrate the Earth is to get outside, we reached out to park rangers at 12 different national parks, monuments and recreational sites for tips on how to properly visit a national park. From advice on how to plan to the essentials you should bring to every park, here are park-ranger-approved tips and tricks for visiting national parks.
What is a national park?
National parks are congressionally designated protected areas that are operated and maintained by the National Park Service. Currently, there are 63 national parks in the United States, all protected for different cultural, natural and ecological reasons. There's a wide variety of parks, from Yellowstone National Park, which covers 2.2 million acres and Gates of the Arctic National Park, which is so remote you have to fly or hike into it, to the tropical National Park of American Samoa or the Gateway Arch National Park in the heart of St. Louis.
But parks aren't the only thing the National Park Service manages. There are also national rivers, seashores, monuments and so much more that the government protects. No matter the designation, these sites strive to protect and preserve the landscapes and environments so the public can visit and enjoy them for years to come. There's sure to be a site near you, so if you're ready to visit one, check out tips from park rangers below.
Tips for visiting a national park
"Plan, plan, plan," says Michael Barber, public affairs officer at Cape Hatteras National Seashore. "Doing some basic planning before a trip will help visitors stay safe and not miss out on sights and activities at their destinations." Many parks have millions of acres and a seemingly endless number of activities for you; that's why most of the rangers we talked to encouraged doing your due diligence before you arrive at the park.
"Before going to any national park unit, go to the park website," says Lori Rome, chief of interpretation at Black Canyon of the Gunnison National Park. "There is safety information, orientation information and pages to learn more about park topics and resources." If you take the time to plan your visit — and come up with a backup plan too — your experience in the park will be much more enjoyable.
This is especially true if you're planning on camping, Chris Derman, chief of interpretation and education at Big South Fork National River says. "You have to make a reservation on recreation.gov," he says. "There's a very good chance there won't be any sites available by the time you get here."
On top of figuring out exactly where you want to go and what you want to do, many rangers also suggested stopping by the park's visitor's center to get even more information and advice. "Stop into the visitor center to speak with a ranger. Rangers can identify what might be the best spots to visit or the best activities based upon the conditions of the day, and they can give you tips to help you best connect with the park," says Dylann Turffs, outreach and education ranger at Everglades National Park. "Rangers can identify what might be the best spots to visit or the best activities based upon the conditions of the day, and they can give you tips to help you best connect with the park. We work in these amazing parks because we love them."
To help preserve this beauty that park rangers and visitors love so much, it's important to respect the environment and stay on the trail. "National Park Service trails lead to amazing places, staying on the trail helps preserve the park and it ensures that you'll get to enjoy your experience and the folks that visit next or long in the future will get to have a similar experience," says Jonathan Shafer, public affairs specialist at Zion National Park. "Remembering while you're in the park to travel and camp on durable surfaces is a really important thing that everyone can do that's very simple to help keep these places special."
Rangers we talked to also made sure to emphasize to stay out of closed areas and respect the wildlife. "Bears are iconic symbols in the Smokies, but they are also dangerous wild animals," says Dana Soehn, management assistant of public affairs at Great Smoky Mountains National Park. "While rare, attacks on humans do occur, causing injuries or death." Make sure to look on the park's website for what to do if you encounter wild animals.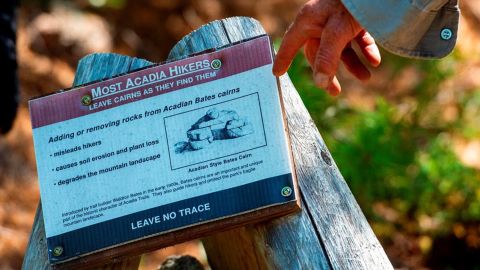 You should also expect crowds at many national parks, especially the most popular ones like Great Smoky Mountains, which had more than 14 million visits in 2021. However, if you plan to go on a weekday or in off-seasons, you're more likely to have a less stressful experience. Shyla Ronia, law enforcement park ranger at Hawai'i Volcanoes National Park has a ranger tip. "Check operating hours for the park you plan to visit. Many visitors don't realize that Hawai'i Volcanoes is open 24 hours a day," she says. "When Kilauea is putting on a show, like now, you can avoid the crowds and watch the eruption at non-peak times, like after 10 p.m. or before sunrise."
Derman also recommends telling someone where you're going and what time you'll be back whenever you venture into a park. "That way if you run into trouble and you're overdue, people know where to go look for you."
While there are many tips to help keep you safe and prepare for your trip, some of the best advice we got was to slow down and appreciate the natural beauty surrounding you. "I always tell visitors when you are in parks to try and have a moment to yourself to really soak up everything that is around you," says Karli Sinclair, interpretive park ranger at Congaree National Park. "My most memorable experiences in nature have been when I don't have my camera out and I am just enjoying the sounds and sights around me."
National park trip essentials
The first thing you need when you go to a national park is a way to get in. While the prices vary at every location, you can purchase an annual interagency pass if you plan on visiting more than one park per year. "I highly encourage getting an annual interagency pass at the beginning of any trip," says Rome. "As of today, the cost is $80 and it's good for an entire year, providing entrance access into national parks with a fee and other federal lands. It's a wonderful deal."
But beyond a pass, many rangers say that what you should bring depends entirely on what your visit is going to look like. "Every National Park is unique and many require different provisions to enjoy," says Sinclair. "You'll want some different items with you walking around the National Mall compared to exploring the wilderness of Congaree. That being said, a map of the area, extra water and dressing in layers is almost always a must-have."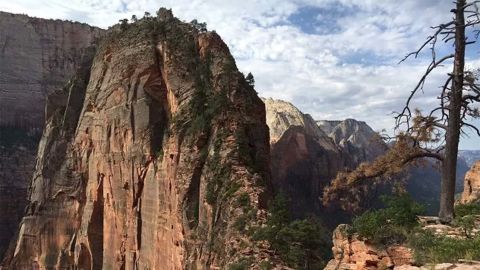 Below are some essentials you should bring on every National Park trip. While the rangers and National Park Service employees we interviewed told us what visitors should bring on a trip, they couldn't recommend specific products, so what you see below and throughout the story are our own favorites based on their recommendations.
$7.95 at REI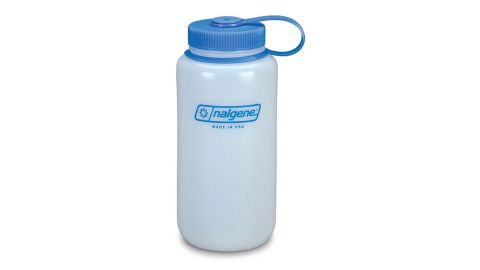 Staying hydrated is of utmost importance no matter which park you're visiting. This classic Nalgene holds 32 ounces of water so you can drink enough water throughout the day.
If you want to show off your love for national parks while hydrating, check out Hydro Flask's limited edition bottles that have designs inspired by parks. Yellowstone, Yosemite, Hawai'i Volcanoes and Olympic are all featured. See more of our favorite water bottles here.
While you should pack a couple sandwiches and something more hearty, having a few energy bars is a great way to stay fueled on your hikes and adventures.
$12.99 $9.74 at Stasher
Skip the ziploc bag that will end up in the trash and instead pack your lunch and snacks in a reusable Stasher bag. Check out our full review of Stasher bags here.
$13.95 at REI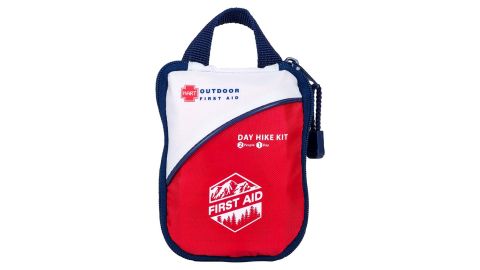 Many rangers we talked to recommended bringing a first aid kit with you. Whether you have one in your car or throw a small one like this in your backpack while you hike, it's important to always be prepared if you get injured in the wild. Derman also says it's important to bring any medications you might need, especially if you might have an allergic reaction to anything in the park like bees.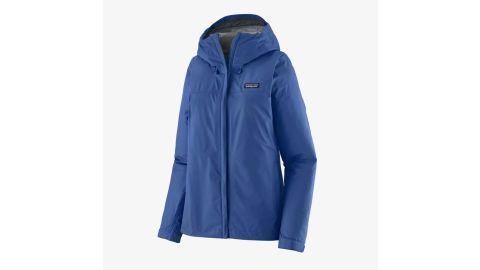 Our favorite rain jacket, the Patagonia Torrentshell is lightweight and incredibly waterproof, and packs down into its own pocket so you can throw it in your daypack.
$6.95 at REI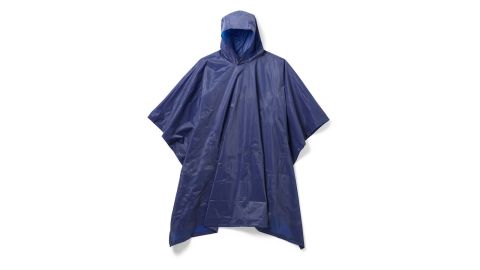 If you just need something quick to throw on while you're sightseeing, this poncho is a cheap and effective layer that'll keep you dry.
Nearly all of the NPS workers we talked to recommended bringing extra layers, as the temperatures can vary a lot in the parks. This fleece jacket is great because you can throw it over your T-shirt on warmer days or put it on under your jacket when it gets colder.
The rangers suggested bringing along a map of the park you're planning on visiting, since many parks have spotty cell service — if any. They encouraged getting a map so you don't have to rely on your phone to know where you are. These sturdy, illustrated maps from National Geographic are super detailed and have trail information, all while being waterproof and tear-resistant.
$27 at REI
Derman says if you have the ability, a map and compass is a great thing to have since many national parks, Big South Fork included, don't have good cell service. If you know how to use a map and compass, you can navigate yourself along any trail.
$150 at REI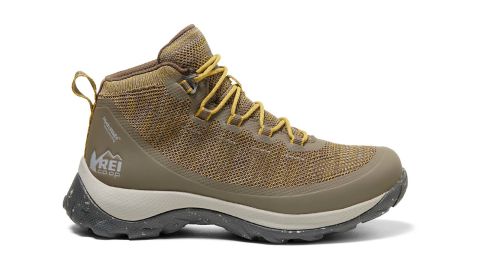 This pair of hiking boots offers a great balance of support, traction and weight all for a lower price than you'd expect. If you want to see more expert-approved boots, check out our full guide here.
The one thing the rangers were able to specifically recommend was the NPS App, which features interactive maps and everything you need to plan your visit. The free, official app has tools to explore more than 400 parks across the country.
If you're planning on going hiking, we recommend checking out Alltrails, a free app that helps you research, plan and navigate your hikes. The free version lets you search and read reviews on all sorts of trails, and if you pay $29.99 for an annual membership to AllTrails Pro, you can even download maps and print backups so you can navigate without cell service.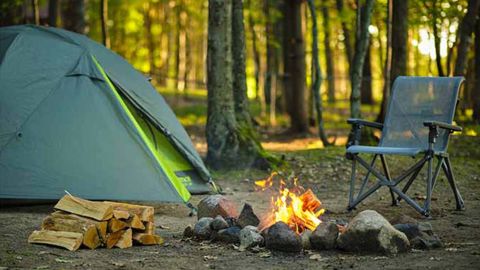 If you want to camp inside of a national park, you'll have to reserve a site at recreation.gov, but if spots are full and you need to find a site outside of the park, check out Campspot, a site that helps you find and reserve all sorts of camping experiences. We've used the service along with The Dyrt to book many camping trips.
You just have to take a cute picture when you go to a national park. If you want something more special than just a shot with your phone, take this Polaroid Go with you to capture all your memories.
Now that you have all your essentials, we asked each park employee if there was anything special to bring to their specific park and what to expect when you visit. Here are some tips for visiting 12 national parks and recreation sites straight from the people that work there.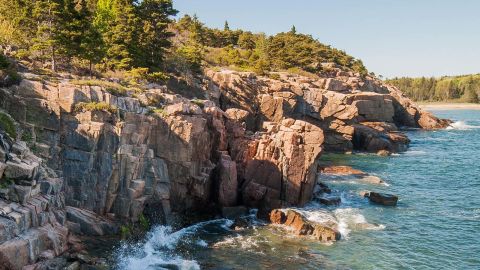 "Acadia National Park protects the natural beauty of the highest rocky headlands along the Atlantic coastline of the United States, an abundance of habitats and a rich cultural heritage," says Kathy Grant, park ranger at Acadia National Park in Maine. "It's a great park for hiking, bicycling, birdwatching, camping, picnicking and stargazing. There are also great opportunities for exploring tidepools, swimming and boating."
Grant says one of the best times to visit Acadia National Park is actually in the winter. "A winter visit to Acadia is quieter and offers amazing opportunities for skiing and snowshoeing (learn more about visiting in the winter)."
Acadia National Park is also one of the most dog-friendly national parks since dogs are allowed on most trails as long as they're on a leash no longer than 6 feet. Dogs aren't allowed on several trails, at Sand Beach and Echo Lake Beach for parts of the year, in park buildings or at ranger-led programs; however, a Bark Ranger program ensures there are plenty of things to do with your pup. "I'll also remind pet owners to think about their pet's limitations," Grant says. "Think about whether your pet can really climb Acadia's mountains or is ready for a hike on a hot day."
Grant emphasizes that Acadia is one of the busiest parks in the US, logging more than 4 million visitors in 2021. That's why she says it's critical to plan ahead of time. "We encourage visitors to start their trip planning at nps.gov/Acadia and consider places to go and things to do before arriving," she says, "During the peak season (June through October), parking in popular park destinations is limited and typically fills before 9 a.m."
In fact, one of the most popular sites in Acadia, the summit of Cadillac Mountain (the highest point on the eastern seaboard in the U.S.) gets so busy you will need to get a vehicle reservation if you're planning on driving to the top between May 25 and Oct. 22. Grant strongly encourages visitors to snag a reservation well before their actual visit.
Here are a few products you should pack if you plan on visiting Acadia National Park.
"Bring a second pair of socks and clothing for multiple types of weather — the weather can change quickly in Maine," Grant says. This light jacket from Patagonia is easily packable and will help you stay warm when the temperature begins to drop.
$62.95 at REI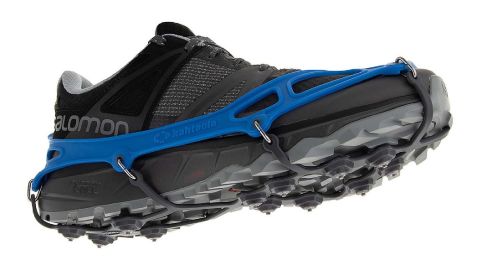 "If you're hiking in Acadia in the winter, you should always carry some kind of footwear traction," Grant says. "Trekking poles are also encouraged in the winter."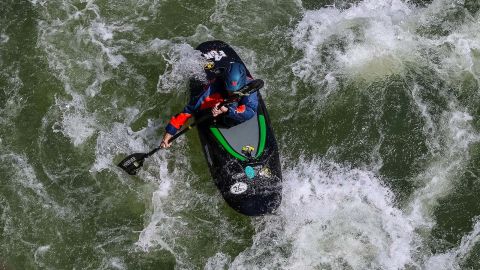 "This park, for better or worse, flies under the radar," says Christopher Derman, chief of interpretation and education at Big South Fork National River and Recreation Area in Tennessee. "We have Great Smoky Mountains National Park, they are routinely the most heavily visited National Park. We are two hours drive west of them and we receive a tenth of their visitation and you can argue that a lot of the sites and sounds and things you can do are on par with what you can experience at Great Smoky Mountains."
The park has 125,000 acres of space where you can recreate, and Derman says it can often feel like you have the whole place to yourself. Horseback riding, mountain biking, hunting, fishing, hiking and camping are all easily accessible, as well as watersports. However, Derman says if you plan on going into the water, be sure to bring and wear a personal floatation device. "The water, I can guarantee, is stronger and deeper than you expect it to be," he says.
$125 at REI
This PFD comes in three different sizes to ensure a snug fit and features two front pockets for easy access to your essentials and a highly breathable back material to help you stay comfortable.
"The park is rugged and dramatic, so most folks drive the South Rim Road, stop at all the viewpoints, and hike short trails," says Lori Rome, chief of interpretation at Black Canyon of the Gunnison National Park in Colorado. "Exploring the inner canyon is incredibly challenging and most don't venture below the rim. If folks want to, they need to research in advance, train for the challenges and prepare for obstacles. Hiking in the inner canyon requires a permit and there are limits on use."
While hiking below the rim is for experienced and prepared hikers only, there are still plenty of less adventurous things to do at Black Gunnison National Park, including stargazing. "The park is an International Dark Sky park so stargazing is spectacular," says Rome. "The park is at high elevation and has clean dry air, so the sky at night is breathtaking."
Rome also wants visitors to know that Black Canyon is managed with the Curecanti National Recreation Area. "What ties the parks is the Gunnison River and the canyon system," says Rome. "Visiting both and learning about their similarities and differences is worthy of a trip. Curecanti has more hiking trails and many are dog-friendly. Both parks reveal the story of humans and their impact on a landscape and they both have incredible views, diverse ecology and interesting geology."
Here are a few useful items you'll want to pack on your trip to Black Canyon of the Gunnison and Curecanti.
$69.95 at REI
When you're walking to your stargazing site, you'll want to make sure you're going down the right trail. Illuminate the way with this top-rated headlamp from Petzl.
"Black Canyon is high elevation, so the sun is intense," says Rome. "Wear a hat, sunglasses, and sunscreen or cover up." This sun hat from Baggu is one of our favorites because it can pack down into itself so you can throw it in any bag.
"Established in 1953, Cape Hatteras National Seashore is America's first national seashore," says Michael Barber, public affairs officer at Cape Hatteras National Seashore in North Carolina. "Swimming, surfing, lighthouse climbing, fishing, hiking, camping and beach driving are all popular things to do. By foot, bicycle or vehicle, we urge our visitors to explore their seashore and create lasting memories."
There's plenty to do at Cape Hatteras, but Barber emphasizes to take the appropriate precautions, especially when it comes to the ocean. "A mistake made by some visitors is thinking that the conditions in the Atlantic Ocean are similar to conditions in a lake or pond," he says. "Rip currents — and ways to avoid and escape from them — should be researched by every visitor planning to enter the Atlantic Ocean off Cape Hatteras."
Barber also says to look into surrounding parks when you're visiting Cape Hatteras, as Fort Raleigh National Historic Site and Wright Brothers National Memorial are both just 15 minutes from the national seashore.
In terms of special equipment, Barber also recommends sunglasses, sunscreen and a hat since visitors will likely spend lots of time in the sun.
This mineral sunscreen from Coppertone is our favorite thanks to its light feel. Certain ingredients in chemical sunscreens can negatively affect ocean life,  which is why we recommend this one, especially if you're going into the water.
"Chiricahua was established as a National Monument in 1924 to preserve and share the unique rock pinnacles formed by erosion after the massive eruption of the Turkey Creek Volcano 27 million years ago," says Matthew Cahill, supervisory park ranger at Chiricahua in Arizona. "Chiricahua is also a 'Sky Island' with unique flora and fauna at the [ecological] intersection of the Chihuahuan and Sonoran deserts and the Sierra Madre and Rocky Mountains."
While enjoying the scenery at Chiricahua, Cahill wants to remind visitors that it's a desert environment, which means you'll want to drink a lot of water. "Visitors should be sure to carry several liters of water when they hike at Chiricahua National Monument," he says. "Even in the winter, dehydration is a significant risk in the desert. Salty snacks are also advised."
He also advises visitors to bring some sort of a light source, whether that's a flashlight or headlamp in case they're still on the trails when night falls. "A light source besides your phone is a valuable tool, especially in winter when days are shorter," he says. "Chiricahua National Monument is an International Dark Sky Park. If you found yourself at nightfall on the canyon trails, your only choice would be to stay put and wait for morning."
$12.95 at REI
This nifty little flashlight is small enough to keep in your pocket or a small pocket in your bag. That way you'll always have a backup light in case it gets dark before you expected.
"Congaree is the largest remaining section of old-growth bottomland forest in the United States and our boardwalk provides an accessible way to experience the wilderness floodplain," says Karli Sinclair, interpretive park ranger at Congaree National Park in South Carolina. "Congaree is an immersive experience, instead of coming for a scenic vista visitors become enveloped by our forest. This park can provide people with moments of peace and solitude."
If you're looking for a quiet space to enjoy the subtle beauties of nature, not many places can beat Congaree. However, Sinclair reminds you to be prepared for some rough terrain. "Before arriving at Congaree visitors should make sure they are wearing proper footwear, such as boots or comfortable hiking shoes," she says. "Congaree is a floodplain which means that we can have mud, roots and standing water on our trails. We also have creatures in our park that can cause a hazard if you are not wearing proper footwear."
But if you come prepared, Sinclair encourages you to enjoy the peace you can find in the park. "When you come to the floodplain, take advantage of our benches on the boardwalk," she says. "Listen to the bird songs and maybe write a poem to record what you are feeling and seeing in the moment."
$209 at REI
These sturdy hiking boots have high support and are made with Gore-Tex, a waterproof membrane that will ensure your feet stay dry even when you're trekking through the mud.
$14.95 From $13.01 at Amazon
Write down all your thoughts and poems in this small, portable notebook from Moleskine so you can remember your experience at Congaree for years to come.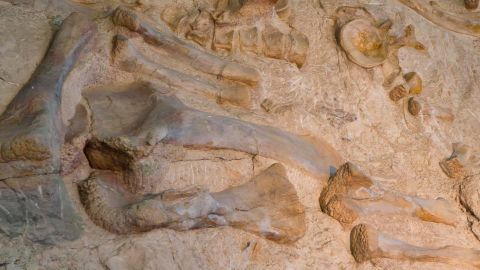 "Like many parks, Dinosaur has incredible scenery, wildlife and cultural sites, but it also has 150-million-year-old dinosaur fossils that you can see and a few you can touch," says Dan Johnson, program leader for interpretation, education and visitor services at Dinosaur National Monument in Utah. "If visitors come in the summer, definitely [bring] several water bottles with plenty of water. Temperatures often exceed 100 degrees [Fahrenheit] during the summer months."
While the weather can get pretty extreme at Dinosaur, Johnson says visitors are actually least prepared for the size of the monument. "Probably the biggest mistake is that visitors often don't realize how large Dinosaur National Monument is (210,000 acres) and the distance of travel time it takes to visit various areas of the monument," he says. "Many visitors also think [that] because of our name, the only thing to see here is dinosaur fossils and wish they had planned more time to visit some of the other attractions."
$89.95 $69.99 at REI
Johnson also recommends bringing a pair of binoculars to make it easier to spot and observe wildlife from a safe distance.
$209.95 at REI
"Because Dinosaur is a rock environment with cactus, sturdy shoes or boots for hiking are important," Johnson says. These boots from Danner provide plenty of support and protection in rough terrain.
"The Smokies offers something for everyone in a traveling group," says Dana Soehn, management assistant of public affairs at Great Smoky Mountains National Park along the border of North Carolina and Tennessee. "There are over 800 miles of backcountry trails that provide access to 500,000 acres of wilderness, opportunities for camping, backpacking, picnicking, fishing, biking, horseback riding, and 384 miles of scenic roadways that were specifically designed with overlooks so that people could have an incredible auto-touring experience."
While there's a lot to see, you'll also likely run into a lot of other people at Great Smoky. "Visitors need to be prepared for the congestion and crowding that can occur in the nation's most-visited park," Soehn says. "We had more than 14 million visits in 2021." To avoid that congestion, Soehn suggests visiting in off-peak times. "Generally, winter, late spring and early fall are less busy times, aside from the weekends. Keep in mind that while visitation is less in the winter months, we still receive more visitors each month in December, January and February than most national parks receive during summer months." She also recommends coming mid-week and early in the morning or later in the afternoon.
If you're planning on bringing your pup, you might want to reconsider or go to Big South Fork National River instead because dogs are only allowed on two of the trails in Great Smoky, along with the campgrounds, picnic areas and along roads, according to Soehn.
$399 at REI
"The Smokies receive, on average, 55 inches of rain at low elevations to more than 85 inches of rain at the high elevations," says Soehn. "Depending on the elevation and location, it can often be raining somewhere in the park, even while sunny skies are present."
$159 at REI
"Due to elevation gradients, the temperature varies by 10 to 20 degrees," Soehn says. "Even in the summer months, the high elevation forests can be cold on rainy days. Hypothermia can occur." Make sure to pack a jacket like this one so you can stay warm even in the cold forests at high elevation.
"Everglades National Park is different in that it was the first national park protected because of its biodiversity," says Dylann Turffs, outreach and education ranger at Everglades National Park in Florida. "It hosts an incredible array of plant and animal species inhabiting nine different habitats."
Due to its location, the weather in Everglades can get pretty uncomfortable in the summer months. "Many visitors to the Everglades prefer visiting during the cooler months of the dry season, December through March, when the weather is more comfortable, mosquitoes are less common and the conditions provide opportunities to more easily spot wildlife," says Turffs. "The lowering water levels during the dry season [concentrate] aquatic species including alligators, freshwater fish and invertebrates, and the birds that prey upon them."
Turffs says to come prepared with insect repellent, especially if you're visiting during the rainy season. This one from Proven is our favorite bug spray thanks to its portability, lack of scent, wide coverage and effectiveness. If you want more recommendations, check out our story on the best bug repellents.
"To me, Hawaii Volcanoes National Park is a park best explored on foot," says Shyla Ronia, law enforcement park ranger at Hawai'i Volcanoes National Park. "We have more than 150 miles of hiking trails that extend from sea level to the nearly 14,000-foot summit of Mauna Loa."
While hiking you'll not only be able to see the geological wonders, but also learn about the land's history. "Many national parks focus [on] the tangible and physical resources, water, trees, etc. Then there are historical sites that discuss cultures and history of the area," says Ronia. "But Hawai'i Volcanoes National Park does both. The first word Hawai'i addresses the people and our rich culture. Then of course there are the volcanoes, one of natureʻs most dynamic and captivating natural phenomena. There is cultural significance and scientific wonder here."
In terms of gear, Ronia suggests the usual list of food, water, sturdy shoes, rain gear and extra layers, especially if you're hiking up to the summit of Kilauea. However, she does want to remind visitors to drive slowly to protect the rarest goose in the world, the nene and to be prepared for crowds. "Most visitors do not seem prepared for the crowd sizes, and when they get frustrated, some visitors take it out on park rangers," she says. "If the park is busy the staff are not to blame. Being prepared for the wait/crowds and having a backup plan is my best advice, and to treat everyone, including rangers, with aloha."
"Two distinct desert ecosystems, the Mojave and the Colorado, come together in Joshua Tree National Park so it is a great place to see the transition zone of these two iconic deserts," says Hannah Schwalbe, park ranger at Joshua Tree National Park in California. "Visitors come to sightsee, hike, rock climb, stargaze, birdwatch and enjoy numerous other activities."
In terms of when to visit, Schwalbe says every season has its charms. "Summer is best for stargazing and avoiding crowds, but it can be dangerously hot, and midday activities are severely limited," she says. "Fall, winter and spring can be a great time for hiking and rock climbing when the temperatures are low or moderate. Fall and spring can be the best times for birdwatching."
She also wants to warn visitors that planning is critical before you visit Joshua Tree because the park has almost no facilities or infrastructure.
"One of the things that's really exciting about Zion is that it's a very popular place," says Jonathan Shafer, public affairs specialist at Zion National Park in Utah. "There are people coming here from around the country and across the globe and folks come here because they want to see the iconic scenery of the canyon."
Zion had over 5 million visits in 2021, the most in park history, so Shafer says it's absolutely essential to plan your trip. One thing he mentions that many people overlook is that the only way to get into Zion canyon — one of, if not the most popular area of the park — is through the park's shuttle service. "It's really important for visitors to know where to get the shuttle," he says.
And if you're wanting to do the most popular hike in Zion, Angels Landing, you'll need to have a permit, says Shafer. To get a permit, you'll need to enter yourself into a seasonal lottery, which will give you access to the hike months in advance. Currently a lottery is open through April 20 to get a permit to hike between June 1 and Aug. 31. If you're more of the spontaneous type, you can apply for the day-before lottery between 12 a.m. and 3 p.m. the day before you're trying to hike. "No matter when you want to apply, there's an easy way to get a permit to hike to Angels Landing."
Shafer also wants to remind visitors to be mindful of how they're feeling throughout the day, as it can get very hot in Zion in the summer. "Be sure to watch for signs of dehydration or heat exhaustion if you're in the park," he says. Additionally, if you're hiking in narrow canyons, Shafer says you need to be aware that flash floods are a real possibility whenever there's rain. "Flash floods can be caused by storms that are miles away," he says. "They can be life threatening, so it's important to keep in mind if you're going into a narrow canyon like The Narrows, to check the forecast and be aware of what conditions may be like on the day of your visit."