CNN Underscored reviews financial products such as credit cards and bank accounts based on their overall value. We may receive a commission if you apply and are approved for a card, but our reporting is always independent and objective.
If you receive group life insurance coverage for free through an employer, you're already ahead of the game. However, it's still important to make sure the amount of coverage you have is enough. Life insurance experts and financial advisors generally agree that most people need life insurance worth at least 10 times their income, yet it's possible you need even more coverage than that.
Unfortunately, group coverage on its own may not be sufficient for your needs. If your employer plan offers a death benefit of $100,000 but you actually need $750,000 or $1 million in coverage to replace your income, pay off your debts and protect your family if the worst happens to you, the free coverage you get through work may only mark the beginning of the coverage you need.
For many, the solution to this problem comes in the form of supplemental life insurance. While taking advantage of free coverage through work always makes sense, supplemental life insurance can ensure you have the ideal amount of life insurance for your needs — and not just the arbitrary amount of freebie coverage that your workplace offers.
But how does supplemental life insurance work? Keep reading to learn about the different types of life insurance that might be included in supplemental coverage, and how to decide if you should sign up.
Click here to compare life insurance plans for free using Policygenius.
What is supplemental life insurance?
When your employer offers group life insurance, supplemental life insurance can often be purchased as an additional benefit. The cost of this type of life insurance is usually paid directly from your paycheck, which makes it convenient. However, this doesn't mean supplemental life insurance from your job is always a good deal.
Before you agree to a supplemental life insurance policy through your employer, you'll want to shop around and compare pricing between the plan your employer offers and what you could buy on your own. In some cases, it might be more cost-effective to supplement your group coverage with an affordable term life insurance policy that lasts for your working years. Remember, you don't have to buy supplemental coverage through your workplace if you can get a better deal elsewhere.
Plus, there are other benefits that come with buying supplemental life insurance on your own. Your workplace life insurance plan is tied to your job, and any supplemental life insurance you buy through an employer will be as well. This means if you switch careers or get laid off, you may be left in the lurch when it comes to life insurance coverage. Like group life insurance through work, supplemental coverage through work is not portable.
On the other hand, if you buy a policy on your own, your coverage will be kept entirely separate from your work. This means that, as long as you continue paying premiums, you can switch jobs or quit working altogether and still have life insurance in force.
Save money when you buy life insurance with Policygenius.
Supplemental life and AD&D insurance
Before you rely on supplemental life insurance offered through an employer, you should read and understand all of the fine print. In some cases, supplemental coverage comes in the form of an Accidental Death and Dismemberment policy, or AD&D policy. This type of coverage does provide a death benefit to your beneficiaries when you die, but only if you pass away due to an eligible accident.
With AD&D insurance, you may also receive a benefit if you're dismembered or lose your eyesight or hearing due to an accident. However, an AD&D policy is pretty useless if you pass away due to an illness or chronic condition, which statistically is more likely.
Check your life insurance rates from multiple insurers now using Policygenius.
Supplemental life and burial insurance
You should also check whether supplemental life insurance offered through your employer comes in the form of burial insurance, which is also rather common. While burial insurance — also called final expense insurance — is designed to provide coverage to cover your final expenses, such as a funeral, death benefits tend to be on the very low end, typically running between $5,000 and $35,000.
While having access to a burial insurance policy isn't always a bad idea, you should make sure this type of supplemental coverage isn't all you have.
Shop for life insurance and get offers from multiple insurers at once with Policygenius.
Do you need supplemental life insurance?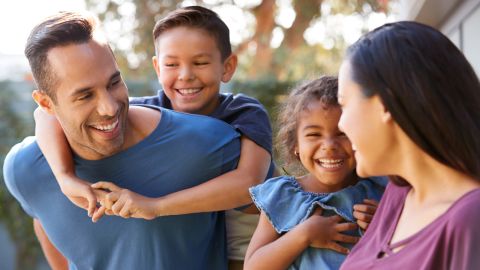 At the end of the day, supplemental life insurance can help bridge the gap between the amount of coverage you need and the amount of coverage your employer offers. However, you'll want to think long and hard about how much life insurance you need before you opt into your employer's supplemental plan.
While you'll probably need at least 10 times your income in life insurance coverage, if you have kids at home, plenty of working years left and debts to be paid off, then having up to 20 times your income in life insurance may make more sense. If you add up your group life insurance coverage and the supplemental coverage you can buy through work and it's not enough, then it may be time to look elsewhere, perhaps even at a family life insurance plan.
Fortunately, you can purchase your own supplemental coverage if you're not happy with the amount of life insurance your employer offers. Doing so might even be more advantageous, since your own life insurance policy would move with you regardless of whether you changed jobs or even careers.
So before you opt into supplemental life insurance at your job, make sure to research the types of life insurance available to you and consider buying your own policy. Shop around and compare all your options, and don't settle until you find the best deal.
Learn more about life insurance and get a free quote with Policygenius.
Not sure if supplemental life insurance is right for you? Read CNN Underscored's guide to the different types of life insurance.
Get all the latest personal finance deals, news and advice at CNN Underscored Money.