CNN Underscored reviews financial products based on their overall value. We may receive a commission through our affiliate partners if you apply and are approved for a product, but our reporting is always independent and objective.
Whether you're looking to buy your first home or upgrade the one you already have, homebuyers often wonder how much money they really need to buy a home. And these days, the answer is ever more complicated thanks to the high interest rates and inflation.
The good news is that despite these market fluctuations, many first-time buyers can still buy a home with less than 5% down, according to Lawrence Yun, chief economist at the National Association of Realtors (NAR).
"Most homebuyers, especially those who are both selling and buying an upgraded home at the same time, are still putting down 20% or more because they have proceeds [from the previous sale], but first-timers can put as low as 3.5% or even 0% down so long as they're willing to stay within their budget," he says.
That last part, of course, is key, as banks are no longer approving mortgages quite as easily as they were before. "People who can buy at 5% cannot get a loan at 7% at their income level anymore, and that impacts what they can buy," Yun says. The median sales price of a single-family home in the US is around $375,000 right now, with the median down payment at 13%, according to NAR.
In short, it's not as easy as it once was to qualify for a mortgage. "With credit card debt the highest it's ever been, we're seeing move-up buyers who no longer qualify for the mortgages they need to buy a larger home or upgrade to a better neighborhood," says Elena Sordo-King, senior vice president at First Bank, a 100-year-old regional bank with offices in Missouri, California and Illinois. Credit card debt hit a record $930.6 billion at the end of 2022, a nearly 19% spike from the previous year, according to the latest quarterly report from TransUnion.
On the other hand, younger, first-time buyers have more student loan debt than ever, and in some cases, that can automatically disqualify them. The average federal student loan debt balance is more than $37,000, according to the Federal Reserve. "Because of the pandemic, many borrowers have yet to make a payment because they keep getting deferred, but the amount of debt they have is affecting their ability to qualify for loans because even if the debt is deferred, it's still taken into consideration," Sordo-King says.
Related: Have credit card debt? Refinance it with a balance transfer card
Today's average homebuyer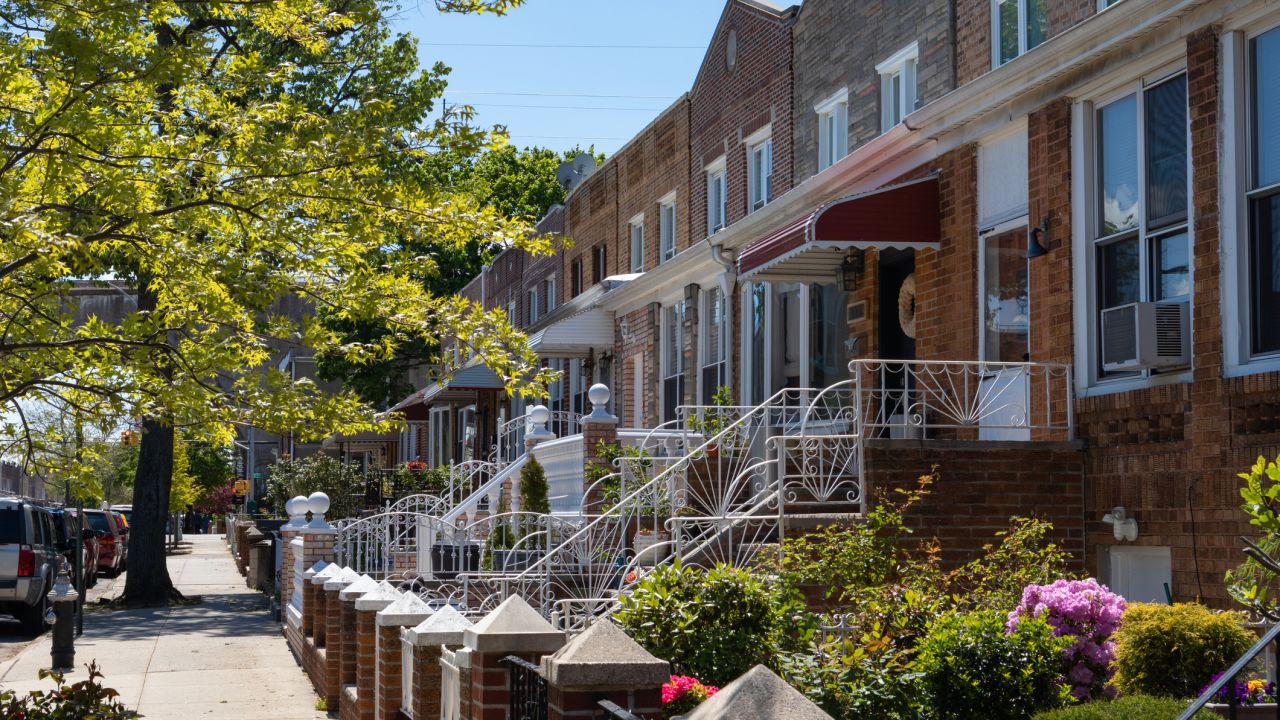 With the stakes higher than they've been in years for homebuyers, many are waiting longer to buy their first home. The average age of a first-time homebuyer today is 36, the highest on record, according to the NAR. There are also fewer first-timers searching for homes. At just 26%, the share of first-time buyers is the lowest since the NAR began tracking the data.
The main culprits that everyone points to are inflation and interest rates, but many experts think interest rates have peaked. "The Federal Reserve is pretty much done with raising rates and overall consumer price inflation will be much calmer by the end of the year because there's so much apartment construction going on, which means many empty units will be coming into the market, slowing the rise in rents," Yun says.
"People talk about the price of eggs, but the average rent payment, which comprises an average of 30% of people's budgets, has had a much bigger impact on inflation." In turn, Yun believes that once rents start to come down, it may allow the Fed to cut interest rates further.
Related: 5 ways to inflation-proof your finances in 2023, according to experts
A home can be a great investment, even with high rates
Even if interest rates were to hold steady or climb higher, both Yun and Sordo-King believe that home ownership is still one of the best investments you can make.
"If I were to line up people who purchased homes in the 1980s and 1990s, when loans had rates in the double digits, and ask them if they made the right decision, most would say it was one of their best financial decisions ever," Yun says. "That's because there's a steady buildup of wealth that occurs from homeownership, plus you can always refinance when rates decline."
What's hitting differently now is the psychological impact of the rates. "Everyone became accustomed to 3% rates and now when they see 6% to 7%, they think it's too high," says Yun. But not only will we eventually become accustomed to this new normal, it can change.
"Two or three years from now, my guess is that we won't be in the same position," Sordo-King says. "Interest rates will likely fluctuate down, but it will ebb and flow, so the important question is, can you handle that payment for the next 34 to 46 months?"
Assuming you qualify for a loan and your payment is similar to what you'd be paying in rent if you're a first-timer, both experts told us it's OK to buy now, especially when you consider that you may have a lower payment down the road. "As they say, you date the rate, but marry the home," Sordo-King says.
Compare offers from mortgage lenders using LendingTree, an online loan marketplace.
Home inventory is still low in some areas
One thing that hasn't changed since the pandemic started is that we're still seeing multiple offers on homes because of short inventory. "There are fewer buyers, so homes seem to sit a little longer," Yun says. "But given that inventory is low, especially in certain neighborhoods, a home still can draw multiple offers." This is especially true in lower-priced areas.
The forecast, however, seems positive, at least according to Yun. "I think we will get more inventory because there is a profit incentive to build more homes," he says. "Even though the cost of construction is up, and it can be hard to find skilled workers, when KB and its competitors release their annual reports, they're making profits." Note that KB Home is one of the US's largest homebuilding companies.
Questions to ask yourself before buying a home
Believe it or not, the key question to ask yourself before buying a home right now has more to do with your lifestyle than your bank account.
"Many people now have remote or hybrid jobs, so if you can live in the next county and buy a more affordable home, do it," Yun says. This is a way to protect yourself against fluctuations in the market in the near future. "Don't overstress the budget," he says. "Doing that is asking for trouble, just in case there is an economic recession."
But if you're a first-time buyer, Sordo-King says it's almost always better to buy, so long as you meet certain criteria. "If you're going to pay about the same monthly payment, you're paying now but you're going to be able to build equity, jump in," she says.
The only caveat is if there's a chance you won't stay in the same place for long. "It's always a bit concerning to buy at the top of the market and then have to sell shortly thereafter."
Bottom line
If your debt is manageable and you're willing to stick to what you can afford without overextending yourself, most home buyers can still obtain loans with relatively low down payments. This may mean buying a smaller home than originally intended or perhaps in a different neighborhood, but the upside is that you won't be in danger of defaulting on your payments, and you can always refinance your interest rate later. Just be sure to shop around for the best rates.
Even though interest rates and inflation are higher than they've been in years, there's still plenty of opportunity for home buyers to upgrade or dip their toes in the real estate pool. History shows that it provides some of the best returns on investment you can make, no matter when you buy.
Thinking of buying a home? Compare offers from mortgage lenders using LendingTree.
Looking for a new savings account? Read our guide to the best high-yield savings accounts.
Get all the latest personal finance deals, news and advice at CNN Underscored Money.