CNN Underscored reviews financial products such as credit cards and bank accounts based on their overall value. We may receive a commission through the CreditCards.com affiliate network if you apply and are approved for a card, but our reporting is always independent and objective.
In October 2021, my husband and I took our children to Italy for a two-week vacation during their school's fall break. For the most part, our trip went off without a hitch — including renting a car.
During our 15-day trip, we spent time in Rome, Florence, Verona and the Lake Como area with day trips to destinations like Orvieto, Assisi and Sirmione. It was a great time to explore ancient monuments and enjoy Italian culture while the weather was still nice.
When the trip came to an end, we all tested negative for Covid-19 and boarded the first flight of our journey from Milan, Italy (MXP) to Newark, New Jersey (EWR) before continuing to our home in Indianapolis (IND). I thought everything had gone perfectly as we left Milan — and it had. But I had no idea what was about to happen when we landed in the United States.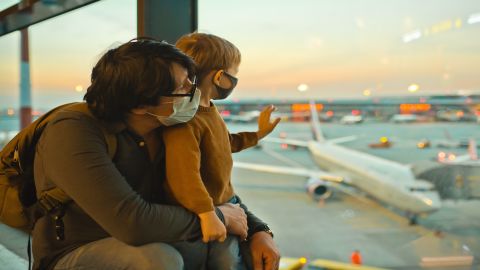 When we got to Newark, we learned that our flight home to Indianapolis was delayed five hours, meaning we couldn't depart for Indianapolis until at least 8 p.m. But, at least we would get home on the same day we planned.
I then got a text from United that our flight home was canceled due to mechanical problems. After some back-and-forth, United was able to find us four seats on a flight to Indianapolis the following day. But, we still had about 24 hours to burn in Newark until we could get on that plane.
The airline set us up with a stay at a nearby airport hotel and sent us on our way. At the end of the day, this left us in Newark, New Jersey, with no food and no way to get around. Worse, our bags were still checked with the airline, so we didn't have any clothing or toiletries either.
How I used credit card insurance to save hundreds of dollars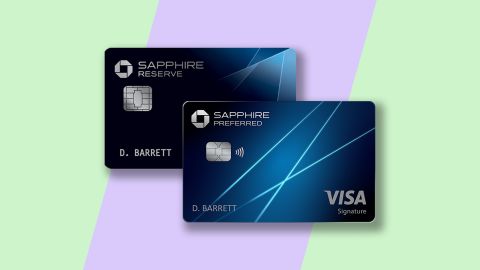 Fortunately, I knew that I had paid the airline taxes and fees for our flights home on United with my favorite travel credit card, the Chase Sapphire Reserve®. Because I'd put the taxes and fees of this award booking on my Sapphire Reserve, I had the full protection of Chase travel insurance, including its generous built-in trip delay reimbursement coverage.
With trip delay coverage from the Sapphire Reserve, card holders can receive reimbursement for reasonable expenses incurred during a delay that lasts at least six hours or requires an overnight stay. This coverage is good for up to $500 per ticket, which can end up saving you a lot if you're traveling with a big family.
While United Airlines covered the cost of our hotel for the night, I knew we were covered for the extra costs of our food and transportation, thanks to the Sapphire Reserve's trip delay protection.
With the peace of mind that comes with knowing we had travel delay reimbursement at hand, we wound up spending the following over the 24 hours we spent in Newark:
$40 in Uber rides to and from the hotel
$86 on lunch for four people
$101 on dinner for four people, including delivery fees
$46 on breakfast for four at the airport
In total, the unexpected 24 hours in Newark cost us $273.
Chase lets card holders conveniently apply for trip delay reimbursement online. This means I didn't have to speak with an agent to explain the situation. Instead, I was able to upload all my documentation directly into a portal.
In filling out the application for reimbursement, I supplied the claims department with the following information:
Documentation from United Airlines showing our flight home was delayed overnight (in this case, a screenshot of a text message I received from the airline)
Dated receipts for all our reimbursable purchases
A credit card statement showing I covered airline taxes and fees with my Chase Sapphire Reserve
A statement from my United MileagePlus account showing I used miles to cover the cost of the flights
A written statement explaining my relation to my husband and kids
Once I submitted my claim to Chase, I waited a few weeks to get a response. When I didn't hear back, I called the customer service line to see if more information was needed. The representative said the issuer was bogged down with claims and running behind as a result, but she was still able to look over my claim and have it approved by the following morning.
Ultimately, I got the full $273 sent to me in the form of a check in the mail.
While having credit card with travel insurance only saved me from spending $273 in this case, that cost could have easily increased to $500 or more if our hotel hadn't been covered by the airline — or if we wound up stranded for any longer before we could fly home.
Either way, taking advantage of credit card travel insurance is easy since the only requirement is paying for travel on a common carrier with your card. When you pay for travel with your credit card, the built-in insurance protections your card offers become available.
In addition to the trip delay protection, the Sapphire Reserve also offers trip cancellation and interruption insurance. If you pay for a trip and it's canceled or cut short by sickness, severe weather or other covered situations, you can be reimbursed up to $10,000 per person and $20,000 per trip for prepaid, nonrefundable travel expenses.
The Sapphire Reserve also offers other protections, such as travel accident insurance (up to $1,000,000), lost luggage reimbursement (up to $3,000 per passenger), emergency evacuation and transportation (up to $100,000) and auto rental collision damage (up to $75,000).
The Chase Sapphire Reserve® currently comes with a sign-up bonus of 60,000 Ultimate Rewards points after spending $4,000 in the first three months from opening the card. In addition to the bonus, you'll earn points for every dollar spent on the card — 10x points on hotels and car rentals purchased through Chase Ultimate Rewards, 5x points on air travel purchased through Chase Ultimate Rewards, 3x points on travel and dining and 1x points on everything else. You'll also get these valuable insurance protections when paying for travel with the card, which can save you money in the long run.
There are plenty of other travel cards that offer travel insurance benefits as well — you can see a full list here. But the Sapphire Reserve is the best overall card for travel protections, offering a level of comfort when your travel plans go awry.
Looking for a travel credit card? Find out which cards CNN Underscored chose as our best travel credit cards of 2022.