From beloved fictional characters like Elizabeth Bennet and Jo March, to real-life icons including Michelle Obama and Princess Diana, to unsung heroines such as the Black female mathematicians who helped shape NASA's space program, books by and about phenomenal women are always at the top of our reading lists.
With Women's History Month in March, now is the perfect time to revisit some old favorites or turn to something new. To get you started, we rounded up a mix of classic literature, newer fiction, memoirs, nonfiction and essays — all by female authors and about the female experience — that make perfect additions to any Women's History Month reading list. Check out our list of women-owned brands we love too.
From $11.99 at Amazon
Named one of the top books of 2020 by a slew of outlets, Bennett's novel follows Black twin sisters raised together in the '60s in a small Louisiana town but now living separate lives miles apart, with one passing as white. Race, multi-generational family drama, identity, community, roots… "The Vanishing Half" is simply not to be missed.
From $8.13 at Amazon
No matter that Austen's classic was first published in 1813. More than 200 years later, her satire of British Regency society has cemented Elizabeth Bennet as a literary feminist heroine, whose eventual romance with Fitzwilliam Darcy is one for the ages.
From $10.17 at Amazon
If the film adaptation of this 2016 award-winning book of nonfiction chronicling the real-life story of NASA's Black women mathematicians gave you goosebumps, wait until you read Shetterly's inspiring words. Battling racism and sex discrimination from WWII through the Cold War, Dorothy Vaughan, Mary Jackson, Katherine Johnson and Christine Darden were key figures in America's space program, and learning their story and struggles is a must for women everywhere.
From $9.99 at Amazon
If you haven't read "Little Women" since you were a girl, it's time for a revisit. Alcott's enduring 1868 coming-of-age novel of the memorable four March sisters — pretty-yet-vain Meg, bold tomboy Jo, quiet and shy Beth and spoiled, artistic youngest Amy — is about post-Civil War family life, love and all the struggles that come from growing from girlhood to womanhood. No wonder it's been adapted six times for the big screen.
From $10.56 at Amazon
Hailed as a champion of women's rights, Supreme Court Justice Ruth Bader Ginsburg passed away in 2020, but her opinions on everything from gender equality to the inner workings of the nation's highest court to her love of opera live on this 2018 collection of writings from the feminist icon.
From $11.10 at Amazon
The 2018 bestseller offers an epic feminist adaptation of the story of the goddess Circe — the misfit daughter of Helios, god of the sun, and Perse, an Oceanid nymph — whose powerful sorcery leads to banishment. Over thousands of years, Circe crosses paths with a wide cast of characters: the Minotaur, Medea, Jason and other mortals, including Odysseus, with whom she falls in love and has a child. In the end, will she choose to live among mortals or gods? If you're looking for female empowerment, Greek mythology style, you've found it.
From $10.48 at Amazon
Fans of the former first lady will not be able to put down her impactful and inspiring 2018 memoir. From growing up on the South Side of Chicago to earning her way into Princeton and Harvard Law to finding meaningful work as an executive, she writes of balancing a demanding job with motherhood — not to mention with a husband running for president of the United States. Written as elegantly as Obama appears, it's a true American success story.
From $9.99 at Amazon
On the lookout for a riotous read? Search no further. Irby's 2017 collection of essays will have you spitting out your coffee as the blogger and TV writer covers everything from adulting to sex and romance to weight to her appreciation of "The Bachelorette." Consider Irby your new BFF.
From $7.29 at Amazon
Hong Kingston's exquisite, award-winning 1976 memoir of growing up in America during the 1940s Chinese revolution is a women's studies classic. Sharing her own story, along with those of her mother, aunts and a mythical woman warrior, it marries the past with the present, and its themes of immigration, female oppression and identity continue to ring true today.
From $12.49 at Amazon
Celebrate the life of iconic writer Didion, who died in 2021, by reading her beautiful 2005 memoir about the year following her husband's sudden death, a time when she was also forced to deal with her daughter's serious illness and her own brain surgery. An honest, moving portrayal of grief and mourning, it's simply unforgettable.
From $6.30 at Amazon
Women of a certain age will laugh out loud at Ephron's 2006 collection of essays that cover becoming an empty-nester, menopause, the dreaded yet inevitable turkey neck and more. Trust us, read this classic from the screenwriter of "When Harry Met Sally" and "Sleepless in Seattle" and you'll soon be wondering just how, exactly, she got right inside your head.
From $9.29 at Amazon
"Freeing yourself was one thing; claiming ownership of that freed self was another," Morrison writes in her masterful 1987 Pulitzer Prize-winning novel. The story of escaped slave Sethe, haunted by her dead daughter's ghost, is worthy of rereading again and again.
From $9.99 at Amazon
Since it was published in 1947, Frank's extraordinary account of being a Jewish girl in hiding in German-occupied Amsterdam during WWII has been read by tens of millions and translated into 60-plus languages. Frank died in the Holocaust in 1945, but her writings, with themes of hopes and dreams, love, pain and courage in the face of unspeakable fear and danger, remain universal.
From $12.10 at Amazon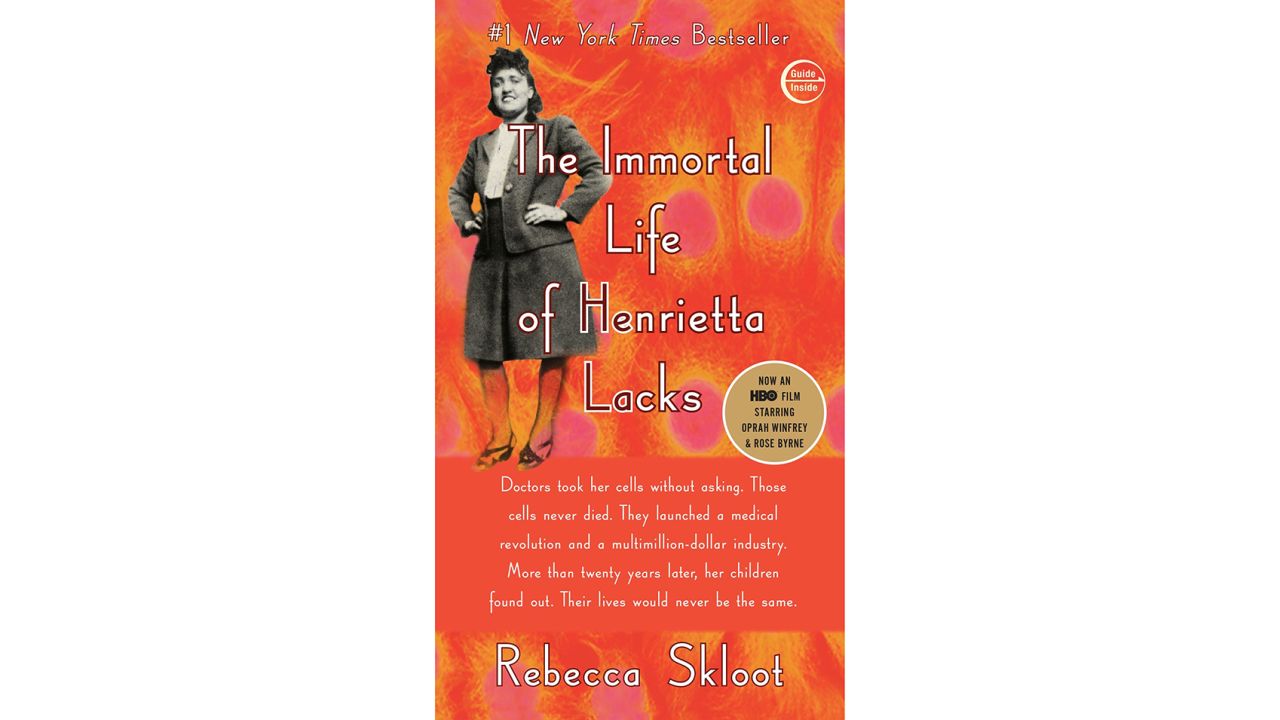 You know a book is outstanding when you find yourself reading passage after passage aloud to your daughters. That's exactly what we did just a few pages into Skloot's 2011 investigative report of the life of Lacks, a poor woman and descendent of slaves whose cells were taken without consent and used to create major medical advances — earning corporations billions of dollars alon the way.
From $9.99 at Amazon
A bestseller (Fraser's "The Wives of Henry VIII" is also excellent), this insightful 2002 portrait of the last queen of France prior to the French Revolution covers her marriage to the soon-to-be king Louis XVI at the mere age of 15 through to her significant role in European history as one of the world's most-recognized women.
From $9.99 at Amazon
In a 2018 history lesson that reads like a novel, Moore shares the true story of the young working-class women employed at America's new radium factories, at first considered lucky, but soon falling ill from the poisonous substance, with survivors bravely fighting for workers' rights. Looking for a true example of female strength and empowerment? Here it is.
From $12.99 at Amazon
Award-winning journalist Brown unravels the life and death of the much-beloved Princess Diana in this 2007 bestseller that puts the spotlight on the strong women in her life — from her mother, grandmother and step-mother, to her sister-in-law Fergie, to Camilla Parker-Bowles to, of course, the Queen. A must for anyone interested in the royals.
From $12.99 at Amazon
The first in a two-volume set (followed by "Queens of the Crusades"), Weir's look at England's medieval queens has it all: love, cheating, war, betrayals, scheming, drama. This 2017 volume focuses on the Norman conquest years of 1066–1154, with Matilda of Flanders (married to William the Conqueror), Matilda of Scotland (called the "common mother of all England), Adeliza of Louvain (married at 18 to King Henry I, then 52), Matilda of Boulogne (wife of King Stephen) and Empress Maud (the nation's first woman ruler and mother of future King Henry II).
From $7.99 at Amazon
You're obsessed with the Hulu series. Now go back and read Atwood's 1984 dystopian classic of a gender-oppressed totalitarian regime in near-future New England, where the world's remaining fertile women, called handmaids, are forced to bear children for commanders. Joining sexuality and politics, its themes resonate today.
From $12.99 at Amazon
Journalist Taddeo spent almost 10 years reporting the true stories of three women and their sex lives in this 2020 work, weaving them together to offer an important, honest look at a topic often left unspoken. The stories of a high school student who has an affair with a teacher and the criminal trial that follows, a suburban mom who has an affair with an old boyfriend she reunites with on Facebook, and a married woman whose husband wants her to engage in threesomes will have you clinging to every word.