Whether a student is out to make a major jump in class rank or wa already nabbing straight As but could still benefit from a bit more organization, an academic planner is pretty much the key to success.
But a paper planner, really? For a group that does literally everything on their phones? Absolutely. Sales of paper planners are soaring with students. "Despite being digitally native, Gen Z are looking for alternatives to the screens which dominate their lives," reports Taymoor Atighetchi, founder and CEO of Papier. "In fact, Gen Z are five times more likely to take a digital detox than any other generation, and we're seeing that in sales of our paper products, particularly planners for those going to college."
That makes sense. Today's students are busy in a way even full-fledged adults aren't, feeling more pressure to excel than their parents may have. They keep unique schedules, balancing schoolwork with sports and clubs, jobs, family obligations and, hopefully, some semblance of a social life, observes Wendy L. Patrick, a lecturer at San Diego State University who works with her students on time management. Read on for some of the best planners to help high school and college students conquer the academic year ahead.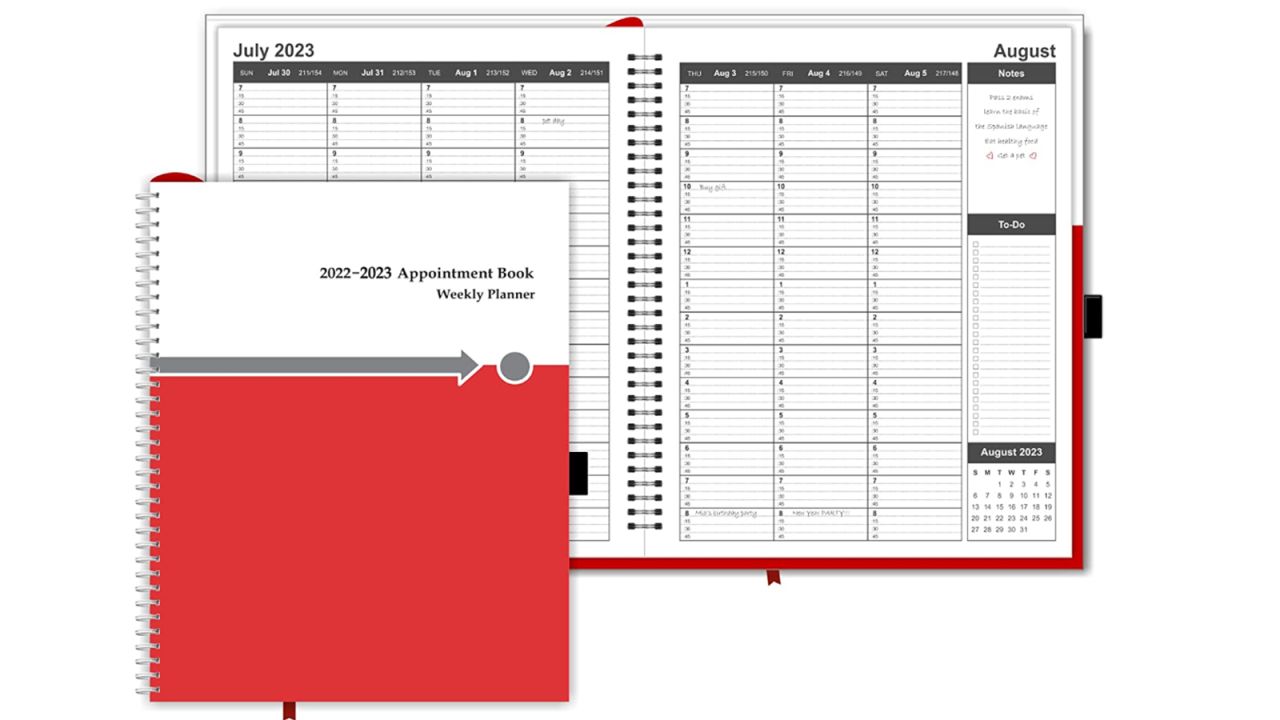 This spiral-bound hardcover covers through December 2023, and allows for scheduling at 15-minute intervals. "If overwhelmed by a big project, break it down into more specific tasks, ideally things that can be completed in half an hour or less," advises Anita Williams Woolley, professor of organizational behavior and theory at Carnegie Mellon University's Tepper School of Business. "And schedule them on your calendar."
The Passion Planner kept popping up in our chats with experts and students. "We hear from Gen Z students every day on our education platform, and this is one planner that's very popular among them," shares Kevin Joey Chen, content director at Studyverse, a virtual study hall. "Students tell us the Passion Planner is practical, but also inspirational, because it begins with the Passion Roadmap, where students brainstorm goals for various milestones."
From $39.99 at Amazon
This planner merges analog with digital seamlessly, and is the top pick of Kelly P. Dillon, an associate professor of communication and digital media at Wittenberg University. Students take lecture notes, plan projects, brainstorm — essentially anything. Then, with the free Rocketbook app, they can digitize the pages, sending them to classmates or teachers through the cloud. It can even transcribe and search keywords when looking for specific files.
This budget-friendly option includes space for daily goals, a to-do checklist and notes in a 24-hour format. Why would being able to schedule out the middle of the night matter? Because something very important should be happening then. "It is incredibly easy for students to get into an irregular sleep pattern, where they are staying up late at night, making it very difficult to get up for and do well in classes," says Woolley. For students who do struggle with that common pattern, actually scheduling in time to sleep, as simple as it sounds, can help.
Not all planners have to be, well, actual planners, insists organization expert Marie Kondo, star of the Netflix show "Tidying Up With Marie Kondo." "Every student has their own working style and their own way of thinking," Kondo says. "Choosing a plain notebook gives each individual the chance to discover which organizational methods work best for them, and to go off the beaten path whenever creativity strikes." We love the rounded edges on this kitschy notebook.
$39.99 $28.99 at Amazon
"This is my absolute favorite planner," says Christina Garrett, a time management coach for students at California State University Long Beach. She likes that its structure allows the student to easily assign different levels of importance to tasks. "True impact comes from knowing what is worth spending the most time on," she says. This snappy pick comes with a bookmark and handy pockets.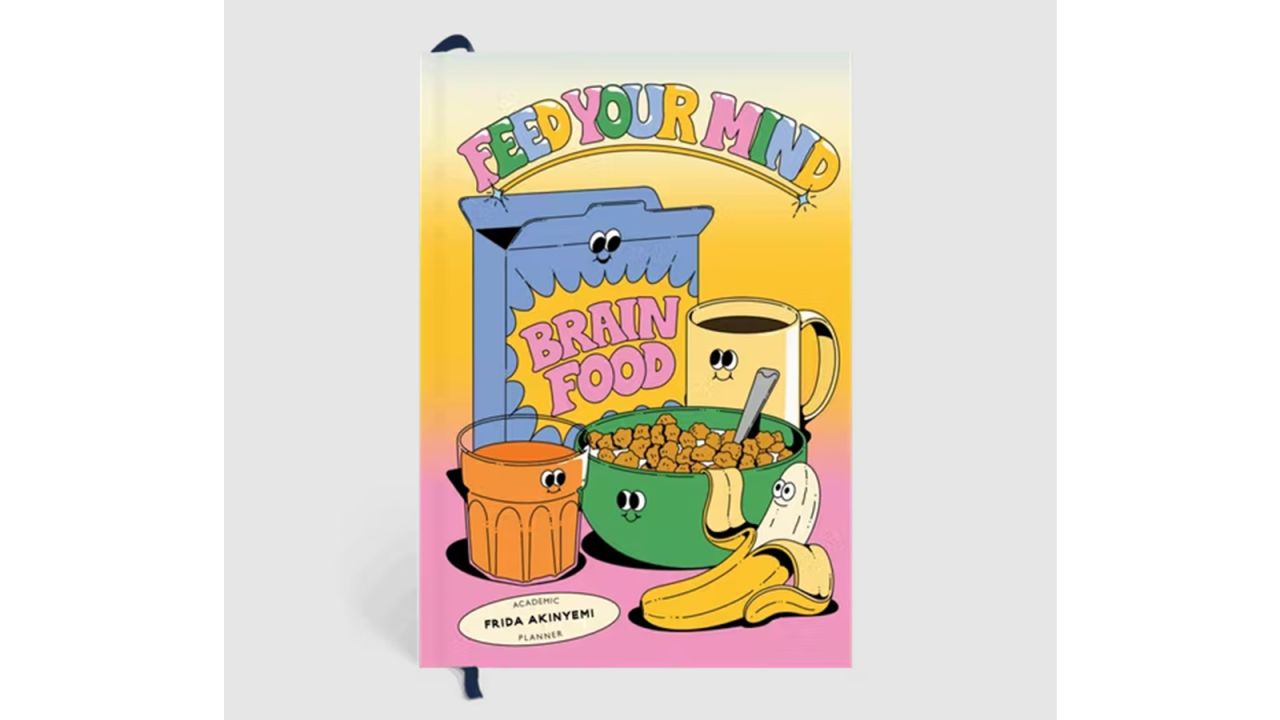 How cute is this? Very. But this hardback planner is super useful too, with finance and meal plan trackers and handy term timetables.  And whether a night owl, an early bird or neither, strategizing to capitalize on the time of day when one is ready to think is crucial. "Creating a timetable is the only way to accomplish this balancing act," says Patrick. "Trying to concentrate during the wrong window is a literal waste of time."
For the students who get so immersed in their breakneck days that they sometimes forget to eat, enter these plan-ahead sticky notes. "It's silly of adults to think that our students are managing less stress than we are," says Garrett. "Flexibility and leaving space for mental health breaks and self-care is paramount to meeting goals."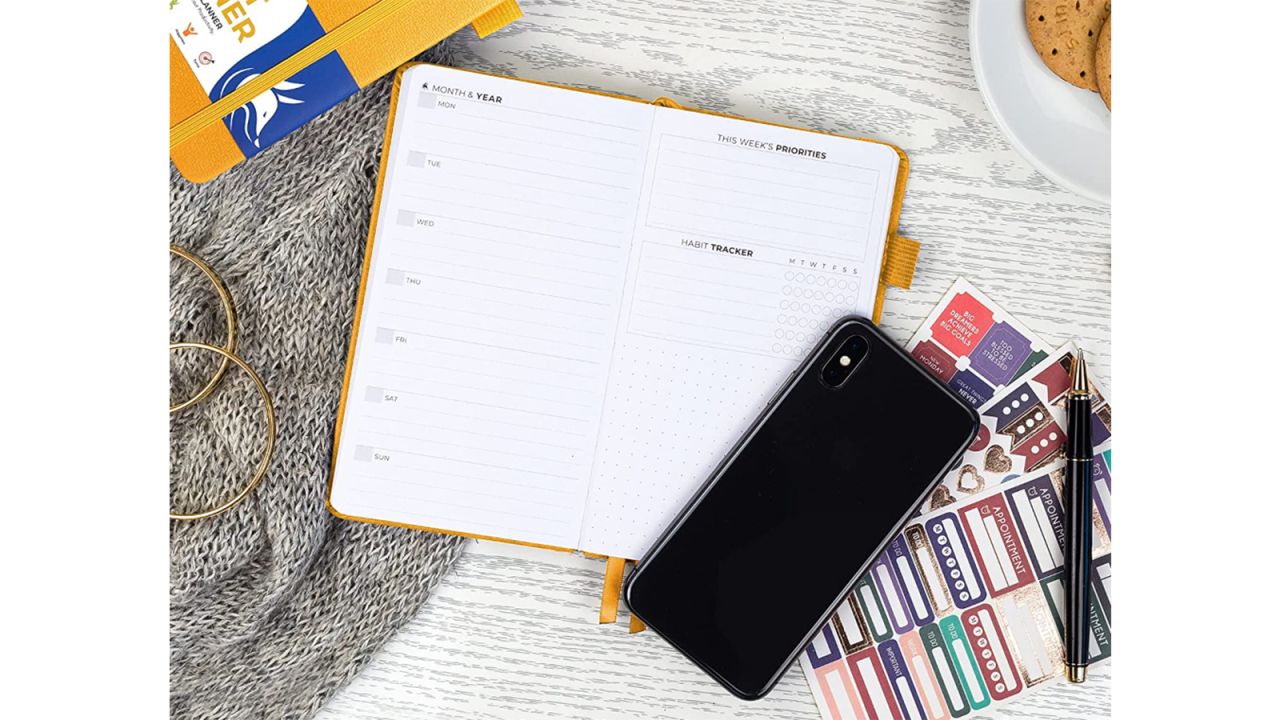 In a bright color that's easy to spot and sizing up at just 3.7 by 6.7 inches, this portable planner is sure to be taken everywhere it needs to be, which is essential. "The planner needs to be with the student at all times," says Frank Buck, author of "Get Organized!" and a former school principal. "But making that happen is often a challenge."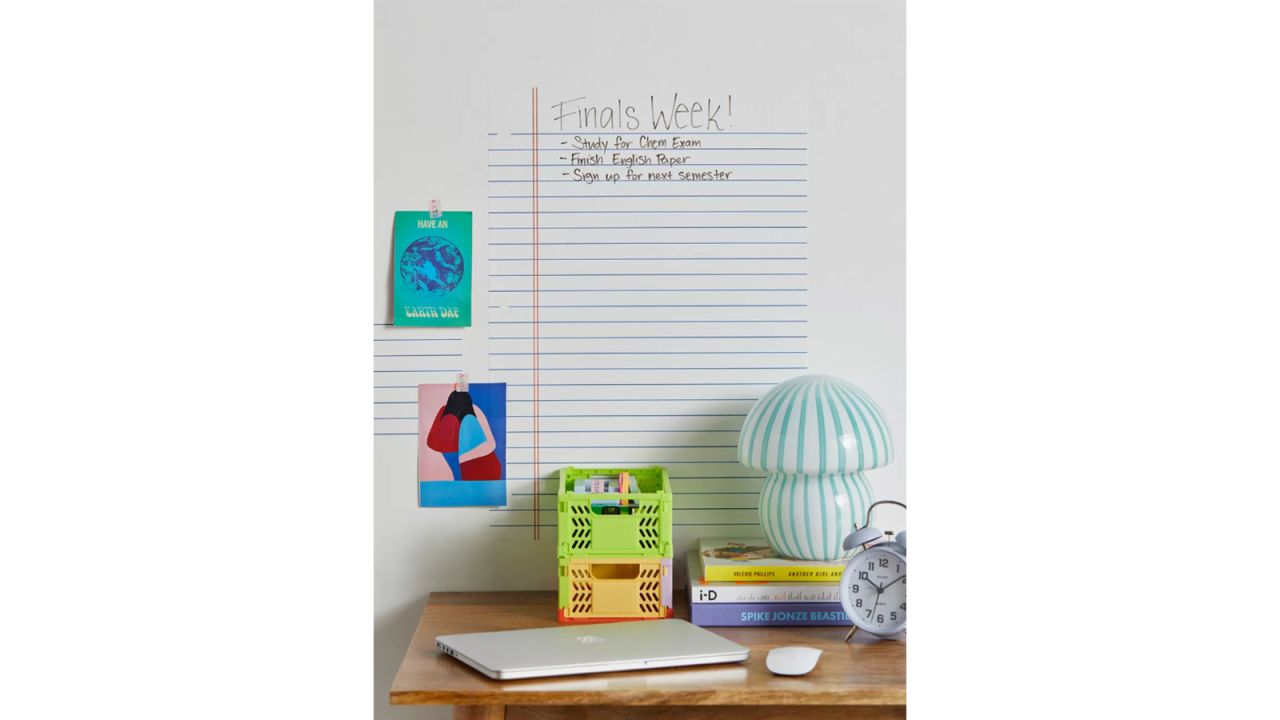 In that same spirit of making sure a planner is always within reach, we found these awesome wall decals. For students who really just want to see what's coming up next at a glance, this four-piece set will let them start each day in the know. The decals are easily removed from walls, so they're good to go in dorms.
The unique layout of this planner, which was vetted by students, lets you see when assignments are due and extracurriculars are happening alongside free blocks of time. Why is that important? "It's not enough to know what you have to do," says Leslie Josel, an academic coach for teens with learning challenges based in New York. "You need to see when you have the time to do it."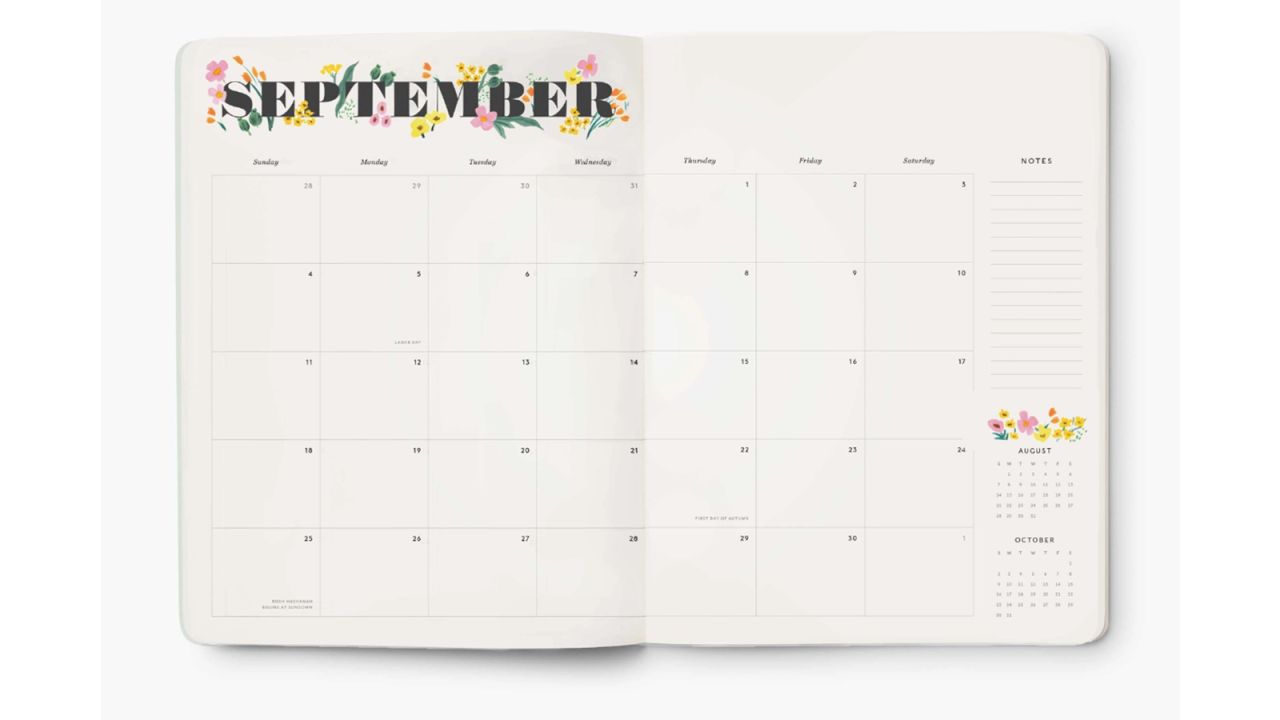 This pretty planner is foil-embossed, has thread-stitched binding and, most importantly, offers up loads of space for spontaneous notes above and beyond everyday details. That's a must, says Garrett. "While we may have to-do lists for every day of the week, it's vital to remember why we are putting forth the effort. A great planner looks at the big picture," she says.