These amazon products are worth the splurge. To help you find the perfect gift this season, we've put together a list of products from Amazon, like our pick for best budget leggings and a face massage kit actress Tracee Ellis Ross recently posted about on her Instagram account.
$149 $129 at Amazon
Is your New Year's resolution to add more veggies to your meals? Get started with this spiralizing attachment for your KitchenAid mixer.
Another fantastic KitchenAid attachment, this 5-star pasta roller lets you make your own noodles at home with ease.
This gorgeous blue table-ready casserole dish is from cooks' favorite stoneware maker, Le Creuset.
$249.95 $238 at Amazon
This is the Le Creuset piece every home cook needs. It's perfect for stews, slow cooking and soups.
This SodaStream bundle will help you save money on sparkling water from the market.
This kit comes with a knife roll, and includes knives from the Sora Series, a unique line of cutlery with ultra-premium steel blades.
$299 $254.09 at Amazon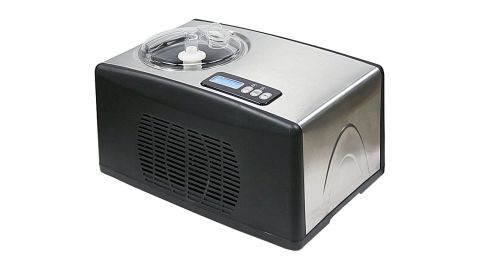 With home cooks everywhere trying their hand at new at-home creations, it's the perfect time to get into making your own ice cream with this award-winning self-freezing home ice cream maker.
AirPods Pro have almost a quarter-million reviews that win these earbuds a 5-star rating — not to mention, they're our pick for best overall earbuds. Among their top highlights? More than 24 hours of battery life. They feature noise cancellation, so it's just you and the podcast, and they have an adaptive EQ that finds the perfect musical balance for your ears. They're also sweat- and water-resistant, meaning that it's not the end of the world if you get caught midrun in a rain shower.
$119.85 $79.90 at Amazon
Lodge's ultra-popular Le Creuset dupe makes for a gorgeous and versatile addition to any kitchen. The deep red color is a festive choice for the holidays, but the lovely pumpkin, blue, lilac and turquoise models are also in stock and ready to ship.
We were impressed by the sturdy construction, comfort of use and reliable execution that comes with each piece in this all-inclusive set.
$159 $109.99 at Amazon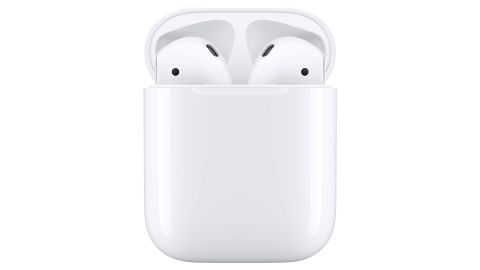 One likely reason AirPods were a bestseller in 2020: There aren't any pesky cords to get tangled in the straps of your mask! They're also just great headphones, offering high-quality audio and up to five hours of listening on one charge.
Able to wake you gently with lights that gradually brighten to mimic the dawn, the Philips Wake-Up Light HF3520 is a great sunrise alarm clock and one of the best all-around alarm clocks we tested, with intuitive programming, a wide range of alarm tones and a radio.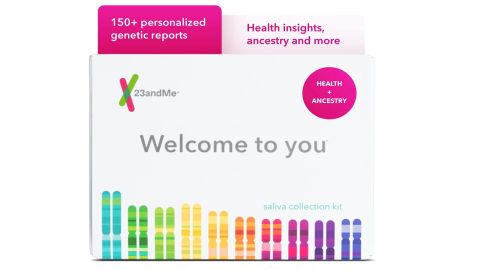 23andMe makes "the go-to" DNA test for those looking to learn more about both their ancestry and their predisposition to certain genetic traits.
$189.99 $172.95 at Amazon
Nixplay's sleek digital frame lets multiple users securely upload photos directly from their phones or email, making it easier to feel connected with loved ones when you're far apart.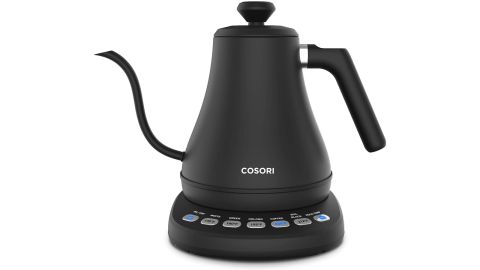 Cosori's chic Gooseneck kettle features five temperature presets for the perfect cup of coffee or tea, plus a precision-pour spout to help prevent spills.
$110 $69.95 at Amazon
Always dreamed of making your own soft serve? Luckily for under $100 you can score this machine that allows you to turn ingredients into a tasty dessert in just 20 minutes simply by putting everything into the bowl and turning it on.
$129.99 $109.99 at Amazon
Get lost in a good book when you pick up an Amazon Kindle Paperwhite. This Kindle model is the thinnest and lightest of the devices and features a glare-free screen that reads just like paper — plus, it's got adjustable brightness levels to make reading indoors or outdoors completely feasible.
A good night's sleep is key to a productive workday, and this Hatch Restore sound and smart light machine will help you and your partner sleep more soundly at night, thanks to its customizable sounds, light and alarm routine.
$99 $87.95 at Amazon
This Battery Pack from Apple won't deliver a full charge for your iPhone 12 Mini, 12, 12 Pro or 12 Pro Max, but it does extend the battery with a snap. It magnetically attaches to the back and integrates with iOS to let you quickly see the battery levels. Be sure to read our full review here.
Ring first released the Floodlight Cam in 2017, and since then the company has been silent on it. It started to feel like the floodlight had been all but forgotten. Then, amid announcements of a new video doorbell, Ring delivered the redesigned Floodlight Cam Wired Pro.
$159.99 $133.99 at Amazon
This Rowenta fan had the sturdiest base and rod of the pedestal fans we tested, a clearly labelled control panel, and easy-to-assemble and maintain metal grilles.
$599.99 $409.91 at Amazon
This bagless, self-emptying base vacuum reportedly holds up to 45 days' worth of dirt and debris.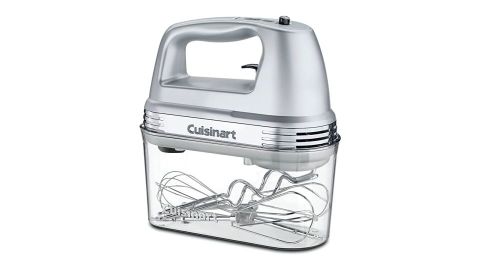 The Cuisinart HM-90BCS Plus mixer caught our eye right out of the box, with a sleek design and sturdy build that felt stable in the hand. Testing confirmed our initial impression, with the appliance scoring top marks across the board for function — easily mixing, whisking, beating and kneading — as well as ease of use and storage.
This cordless vac weighs about 2 pounds and maneuvers wherever you need for it to go in your home, whether it's getting the dust out of rugs or sucking up dirt from your hardwood floors (it can go extra powerful here too, thanks to PowerFins technology that gets deep into carpets and floor grooves). It converts into a hand vacuum for couch cushions and tabletop messes as well, and when it's full, use a simple one-touch dump system to empty it all out.
$119.99 $107.98 at Amazon
There are plenty of rave reviews for air fryers — and many loyal fans of the devices, like Cote. In fact, she says she uses this for everything: frozen food, fresh produce, creative recipes or go-to basics. It provides a necessary crunch to healthy food while using little oil, ultimately resulting in 85% less fat than deep-fried food.
We love giving the gift of a small kitchen appliance. Small appliances like air fryers and breakfast sandwich makers offer a range of price points, functions and colors — for Valentine's Day, red, rose gold or pink is an obvious choice. This red chopper is a favorite of meal prep experts, but if that's too dicey (get it?!) a heart-shaped waffle maker is another great choice.
$1899.99 $1650 at Amazon
Our pick for best luxury T, the Sony A8H 55-inch TV delivers vibrant colors and a superbly detailed picture, thanks to its OLED capabilities and 4K resolution.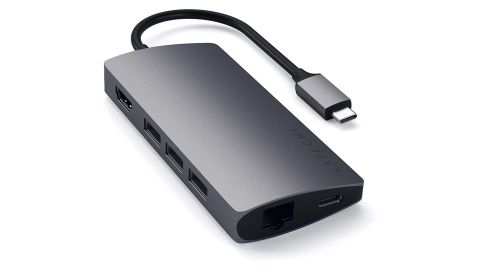 These great multimedia features have yielded a big, unexpected benefit — my work area is now more minimalist than ever. Whereas the PC side of my desk is cluttered with an external microphone, a set of speakers and a webcam partially obscuring my monitor, the iMac gives me the capabilities of all three. Better yet, it's housed in an incredibly slim and attractive slab of purple metal. I still wish the iMac had more than four USB-C ports (I'm currently using a Satechi USB-C hub for more connectivity), but I find myself not needing to use them very often when the built-in stuff works so well.
$199 $189.98 at Amazon
The Apple TV 4K is powered by tvOS and integrates with iTunes and iCloud, allowing you to stream music, photos and videos from your existing library. Plus, if you own compatible Apple devices, such as iPhones, iPads and MacBooks, AirPlay connectivity allows you to wirelessly share content on your big screen. Your shows will look better than ever with 4K, which uses four times more pixels than Full HD, and HDR, which makes for especially vivid colors and detail — and they'll sound incredible too, thanks to immersive Dolby Atmos audio.
If you don't have a ton of space but want to work up a major sweat, personal trainer Miriam Fried recommends this TRX suspension training kit. As she explains, you can easily work out your entire body without building out an entire gym. Win-win!
The Cuisinart makes two great-tasting deep-pocketed Belgian waffles at a time, with a flip mechanism that not only gives you fluffy, evenly cooked waffles, but makes the machine easy to store.
All the benefits of a sauna… at home!
$159.99 $134.49 at Amazon
The Samsonite Omni has a fully polycarbonate shell with a micro-diamond texture that prevents scuffing and keeps the back from feeling bulky.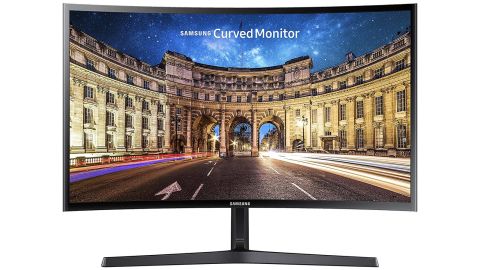 Samsung's 27-inch curved monitor doesn't boast a 4K display, but the 1080p resolution is more than enough to get the job done, along with a curved screen for a better viewing experience.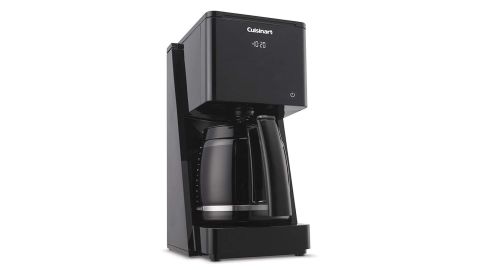 This was, to our eye, the most handsome and minimally designed of the straightforward auto-brewers, delivering a clean, tasty cup. It lost first place only because the touchscreen may not be for every consumer, and brew time is significantly longer than the other machines we tried out.
The Breville Super Q features a slew of preset buttons, comes in multiple colors, includes key accessories and is quieter than other models. It does carry a steep price tag, but for those who can't imagine a smoothie-less morning, what breaks down to about $1.30 a day over a year seems like a bargain.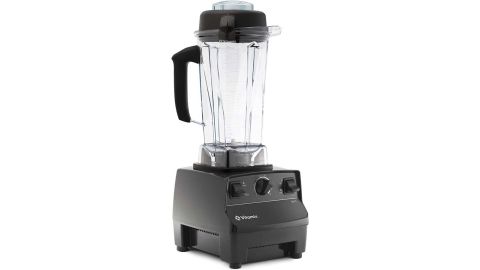 This Vitamix 5200 blender was nearly named one of our best blenders thanks to its power and tall, narrow, high-profile container.
$199.99 $179.99 at Amazon
This sleek-looking air fryer sits pretty on your counter but has a whole lot going on inside: It has 12 presets to cook 13-inch pizzas, make toast and toast bagels, rotisserie whole chickens, bake cookies, broil, dehydrate your herbs and even ferment. It comes with a rotisserie fork and handle as well as a fry basket, foot tray and crumb tray (plus a recipe book) so you're good to go as soon as you open the box.