Welcome to Pisces season! Ruled by Jupiter, the god of the heavens, mystical Pisces are dreamers and the empaths of the zodiac. Emotional, tender Pisces will welcome any gift you give them, including and especially thoughtful gestures, no matter how big or small.
Antares Rising, the astrologer behind the Twitter account Rude Astrology, says, "ethereal, sensitive Pisces are known for their gentleness and otherworldly approach to life. They are sages, healers and seers and their lives are full of symbols and tools that intersect magic with reality."
With birthdays from Feb. 19 to March 20, the sign of Pisces is symbolized by the fish. They'll appreciate manifestation candles, gifts that help to fuel their deeply creative bent and anything relating to water.
Each zodiac sign is associated with a body part; Pisces rules the feet. Gifts relating to the feet will thrill these little fishies, who are known for being highly sensitive — quite literally when it comes to their feet. Really good socks like the super-popular Bombas are a small luxury any Pisces will love.
$139.99 $129.99 at Amazon
For the Pisces in need of stress relief, a heated foot-massaging machine will be a most welcome gift. This model features three intensity levels for both kneading and for squeezing, and the control panel can be operated using your feet, making it easy to adjust the settings while you're being massaged.
Because they are so sensitive, gifts that promote self care and relaxation are great choices for a Pisces. If you're looking for something under $20 that looks more luxe than its price tag would suggest, this set of five self-warming eye masks makes a great present.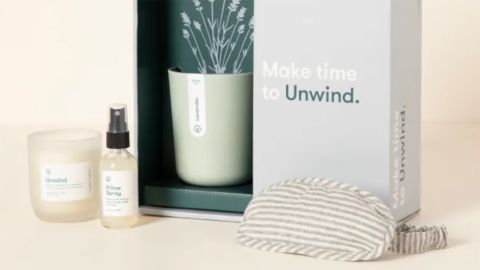 For a slightly more upscale turn on the self-care gift, go for this lavender aromatherapy set. Lavender is known for its relaxing properties, making it perfect for a nighttime ritual. The set features a lavender growing kit, a lavender-scented soy candle, lavender pillow spray and a 100% organic cotton eye mask.
$54.97 $49.97 at Amazon
Pisces is a water sign — and not just any water sign! Pisces is represented by the water-dwelling fish, making any gifts relating to water a perfect fit for this sign. Bath products like bath bombs and bath salts are one way to go, but for a true bath-lover, this full body tub pillow is a gift that keeps on giving.
From $124.09 at Amazon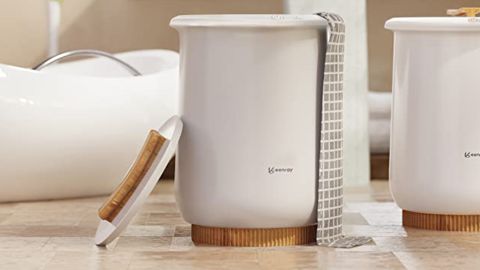 When they get out of the bath, treat the Pisces in your life to the gift of a warm towel. This standalone towel warmer has a built-in timer, and the extra-large capacity can accommodate two oversized towels, and can also be used to warm robes.
As the dreamers of the zodiac, Pisces love to perfect their sleep environments. Wow them with this huge zero-gravity chair, which we absolutely loved when we reviewed it. It basically feels like lounging on a cloud.
$10 $8 at Etsy
Pisces have a lot of feelings, so we love this cheeky pencil set for a Pisces who is big on journaling or prone to doodling. The pale green colorway was chosen to reflect "a soft, flowy feel" that's perfect for Pisces, and each pencil is embossed with a gold foil message that captures the unique spirit of our Piscean friends.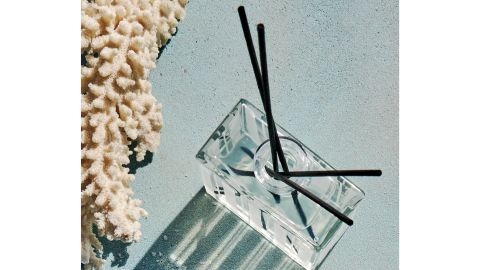 Well this one is pretty self-explanatory! Bring the ocean right to your fishiest friend with this ocean mist and sea salt reed diffuser.
Another water-themed gift idea is a personalized cup! Support the Piscean goal of being well hydrated by giving the gift of water — or, more precisely, the perfect reusable tumbler to keep them hydrated on the go.
If hot drinks are more their thing, a set of fancy teas combines the Piscean love of water with the desire to relax and unwind. This tea drop sampler is a surprising twist on traditional teabag; the sweetened sampler set includes citrus ginger, blueberry acai, rose earl grey, sweet peppermint and matcha green tea drops, and the unsweetened selection features rose earl grey, citrus ginger and matcha green tea drops.
The minimal style of Mejuri's zodiac collection necklace is perfect for the Pisces who wants to wear their sign without their jewelry screaming "I'M A PISCES!" (We shall leave the screaming jewelry to the Leos.)(Leos, I am one of you, calm your manes.) The adjustable chain and pendant are made of gold vermeil, and the Pisces constellation design is inset with white sapphires.
If zodiac jewelry is too on the nose for the Pisces in your life, this necklace turns a meditation tool — a single tone flute that emits the so-called "Love Frequency" — into decorative jewelry.
Emotional Pisces can be prone to fits of self-doubt, and if you're shopping for an occult-oriented Pisces, this set of affirmation cards, which can be used solo or in concert with tarot cards, is a great way to let them know they're doing just fine!
From $10.95 at Etsy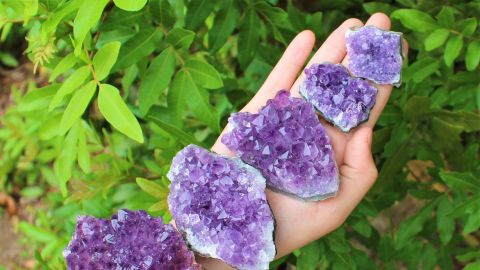 Amethyst is known for its healing qualities and its beautiful effect of bringing calm and peace, and it is also the birthstone of February Pisces.
$8.99 at Ulta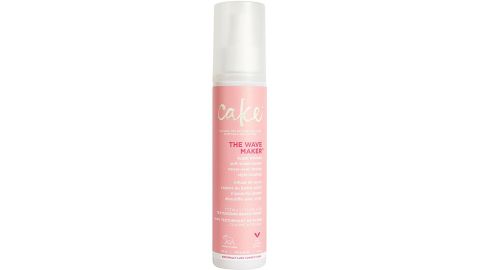 In addition to being an Underscored senior editor, Chelsea Stone is also our resident Pisces, so naturally we fished around for gift ideas from her. (She still loves us even though we made that terrible "fished around" pun.) First up: A good hair wave spray, which she says "is beachy and Pisces-like."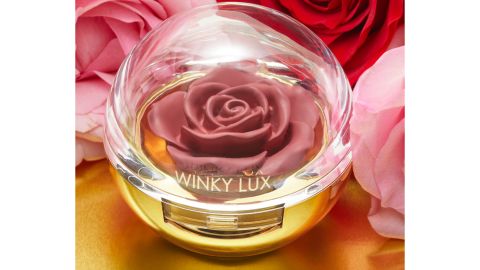 Elsewhere in the beauty realm, Stone confessed that she's coveting a cream blush stick because, "I want to be ~ dewy ~" and honestly we want that for her too! We love the dramatic presentation of this cream blush by Winky Lux.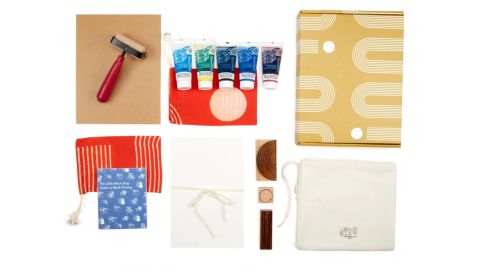 Perceptive, creative Pisces tend to have an artsy bent, and Stone is no exception. She mentions that she has her eye on this block printing kit because she loves crafting for its ability to help her tap into her creative side.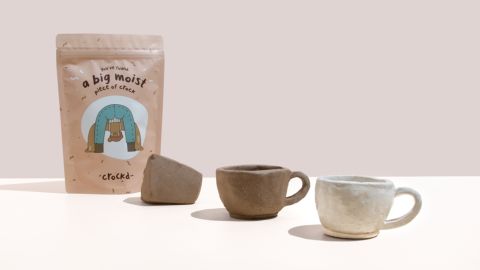 Crafty gifts also tap into what Antares Rising says is the Piscean desire "to work and feel aligned with their magic." Stone picked out this pottery kit that allows users to have art therapy right at home.