One way to find the perfect gift this season is to see what other CNN Underscored readers have been buying most this year from Amazon. We've rounded up a list for you to below, where you'll find everything from handy stocking stuffers, like the new Apple AirTag location finder device, to stocking stuffers like a bottle of truffle-infused gourmet hot sauce.
Any TikTok enthusiast will appreciate this ring light, which is our pick for the best ring light of 2021. (amazon.com)
Tocess' classic clips have gone viral on social media for a reason: not only are they adorable, but their anti-slip finish firmly grips thick and thin hair alike, keeping hair firmly in place and out of your face. (amazon.com)
With a special weave that leaves skin soft, smooth and oh-so-clean, this exfoliating towel will have you ready to toss your loofah for good. (amazon.com)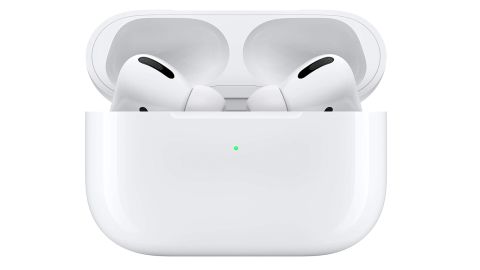 We love Apple's AirPods Pro for their excellent sound, noise-canceling and seamless pairing with other Apple devices. (amazon.com)
Is someone you know always misplacing their keys, purse or even their car in a parking garage? Gift them an AirTag to quickly find lost goods without the panic. (amazon.com)
With its extreme portability and impressive power, Anker's tiny charger is a must-have tech accessory. Looking for something even smaller? Check out Nano's 30W model (amazon.com).
Jall's clock not only features a clear display, useful settings and great sound: Unlike a lot of clocks, it will actually look good on your nightstand, too! That's why we named it the best alarm clock of 2021. (amazon.com)
We love Mavogel's eye mask for its comfort, affordability and special nose wire that truly blocks out all light. (amazon.com)
Add some vintage vibes to the bedroom or office with this Apple Watch stand, which looks like a classic Mac monitor. Elago's stand is made from scratch-free silicone and is also compatible with Apple Watch's Nightstand Mode. (amazon.com)
Keep maskne at bay with this deep cleansing clay mask, which has earned rave reviews from customers for its intense skin de-gunking power. (amazon.com)
A great gift for anyone — including yourself — in need of a little Zen, these shower steamers will fill the bathroom with lush, relaxing scents like lavender, peppermint and grapefruit. (amazon.com)
Give the gift of a good night's sleep with this bestselling eye mask, which features a cushioned, contoured design to totally block light without putting pressure on the windows to your loved one's soul (er, their eyes). (amazon.com)
A perennial Underscored favorite and genuine TikTok sensation, the Revlon One-Step creates smooth, voluminous hair without having to juggle a brush and heavy blow dryer at the same time. (amazon.com)
Get ahead of your New Year's resolutions with Fitbit's Inspire 2, a sleek and versatile fitness tracker that we love for its wrist comfort, long battery life and helpful health insights. (amazon.com)
For the serious spice lover, this delicious hot sauce is infused with black truffle and agave nectar for a rich and intriguing flavor. (amazon.com)
Whether you're holding that yoga pose at the gym or riding a bike, the latest Apple Watch's always-on functionality means you don't need to take an extra action to monitor your workout. It's a great feature that doesn't drain the daylong battery life. The watch can still take an electrocardiogram, and it looks sporty in the aluminum variants.. (amazon.com)
This liquid eyeliner applies super smoothly, stays put all day (even on long, hot summer days) and lasts for many months without drying out. The best part? Its under-$10 price tag. After our staffers tested the best liquid eyeliners, in fact, we named it our top budget pick. It gives beauty-store eyeliners a true run for their money. (amazon.com)
Help someone stay organized and ditch all those wires with this three-in-one portable charging station. With this pocket-size gadget, they can plug up their Apple Watch, Airpods and iPhone simultaneously with only one cord. (amazon.com)
Get someone the gift of smooth, rich iced coffee every morning with Primula's popular, extremely easy-to-use cold brew maker. (amazon.com)
We'll make this really simple for you: If you want to spend less than $100 on wireless earbuds, you won't find a better pair than the EarFun Air, our pick for best budget earbuds. (amazon.com)
The Remington Smart Beard Trimmer delivers a consistent, quick trim, can take a beating, and is packed with tons of useful technology that prioritizes convenience, making every trim as easy as possible. (amazon.com)
Make life run a bit more smoothly with Amazon's fourth generation Echo Dot, which lets you check the weather, listen to music and turn on the lights using just your voice. (amazon.com)
Rossie Bamboo Home Media Bed Tray
This chic bamboo tray has space for phones, tablets and laptops, making it an excellent companion for breakfast (or just scrolling) in bed. (amazon.com)
Silk pillowcases are gentler on skin and hair than standard cotton, and claim to reduce both wrinkles and frizz. This luxurious, machine-washable model from Fishers Finery is our pick for the best silk pillowcase around. (amazon.com)
Treat a loved one for being dilligent about hand-washing with this gift set, which comes with two varieties of nourishing hand lotion, lemon butter cuticle cream and a pair of cotton gloves to help everything soak in. (amazon.com)
For anyone who might be drinking less water than they should because they hate having to constantly walk to the kitchen to refill a teeny-tiny glass, the 34-ounce, or even 64-ounce version of this bottle should do the trick. We love the fun ombré green/purple gradient color. (amazon.com)
Boost your loved one's mood with this top-rated light therapy lamp that helps fight work fatigue, winter blues and more when they need a little pick-me-up. It was our runner-up for the best SAD lamps of 2021. (amazon.com)
We love a unique lamp moment. This moon lamp is out of this world, and even allows you to adjust the color and brightness of the light. (amazon.com)
This handy caddy attaches to your bed or couch for easy access to your phone, tablet, remote controls and more. It also comes in 10 colors to match your room's decor. (amazon.com)
Rocketbook Smart Reusable Notebook
This reusable notebook is perfect for anyone who's taking online classes or loves taking handwritten notes for work. When you use the included pen, notes can be uploaded to the cloud or your computer, and once the notebook is full you can simply wipe it clean with a damp cloth and start all over. (amazon.com)
The first step is simply taking a beat to acknowledge that, yup, you're stressed. It's also good to consider how you typically carry stress — for many people, stress manifests in tight, knotted-up shoulders or aching lower backs. This massager is a good solution. (amazon.com)
Just add your favorite photos of you and your loves ones to this rustic-looking frame for an easy yet thoughtful gift. (amazon.com)
For singing in the shower or taking their tunes on the go, this portable speaker will surely come in handy. In fact, we named this the best travel portable speaker of 2021. (amazon.com)
This sheet mask variety pack comes with 12 different sheet masks designed to soothe, firm, brighten and moisturize all types of skin. They also happen to be cruelty-free! (amazon.com)
This cooling weighted blanket is a summer-friendly version of our pick above. It's made from a super-soft 300-count bamboo viscose material, which aims to not only help with breathability and moisture-wicking but is also an anti-allergy and antibacterial material. All in all, it helps to keep you drier and cooler while you stay cozy. (amazon.com)
This reburbished Ring Video Doorbell should be good as new for a fraction of the price. It still delivers as the best-in-class surveillance system in the game. (amazon.com)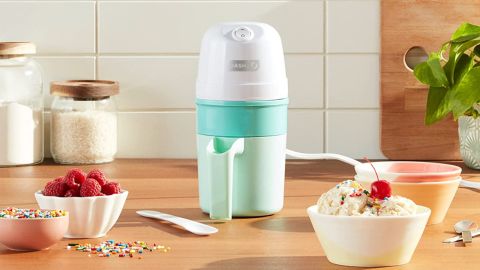 For the kid who's got an insatiable sweet tooth, this ice cream maker is easy and fun to use. Plus, at only one pint, it makes the perfect amount of ice cream for a movie night. (amazon.com)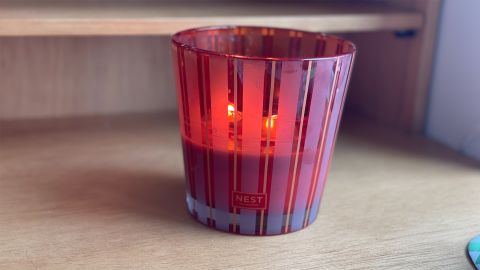 Everyone loves a fancy candle, and Nest makes some of the best fancy candles around. This one burns for up to 60 hours and comes in lovely scents like bamboo, linen and lemongrass. (amazon.com)
This steam sauna is one of our MVPs (most valued products) for 2021. The experience of having a lavender essential oil steam room available whenever it's needed is worth every penny. There are so many benefits to steaming, but most importantly hitting the steam sauna before bed can help deliver deep sleep. It's great for decompressing, detoxing and relieving muscle tension, not to mention making skin super happy. (amazon.com)
This compact projector works with 500 popular streaming apps and beams a 100-inch image onto a wall, ceiling or makeshift movie screen. Great for an outdoor movie night romantic at-home date. (amazon.com)