Say hello to Aries season! People born under the sign of Aries, the first of the zodiac, are "fun and fearless," according to Annabel Gat, Vice's senior astrologer and author of "The Astrology of Love & Sex" and "The Moon Sign Guide." "This fire sign is full of life and ready to celebrate it," Gat says.
When it comes to picking out the perfect birthday present for the Aries in your life, Gat says to skip the experiential in favor of the sentimental. "Aries folks are very spontaneous and usually don't have any trouble planning outings for themselves, so it's usually not worth giving an experience for them unless they specifically requested it." Instead, she suggests making a play for the feisty ram's heartstrings: "Aries people are surprisingly sentimental, so meaningful gifts go a long way with them."
Ahead, we've rounded up 23 gifts that are perfect for the Aries in your life.
Gat says that people born under the sign of Aries "have an interesting dichotomy of fierce yet sweet and innocent that attracts people to them, which means there's usually plenty of people to celebrate their life with them when their birthday rolls around." Party accessories like instant cameras will be a big hit with these big revelers.
"Aries love to celebrate their birthdays to the max," Gat says, "so anything that will help them do that, from a karaoke mic to glassware for a toast, works."
This set of four gold embossed stemless champagne flutes punches way above its price tag, which will leave you with plenty of money to splurge on a fancy bottle of bubbly to toast your favorite Aries!
"[Aries are] always ready to have fun, and while they are known for sometimes having quick tempers or short attention spans, they are also loyal friends," Gat says. Treat your BFF to one of Catbird's forever bracelets and get it zapped to their wrist with their free welding service.
Each zodiac sign is associated with a color, and it should be no surprise that red represents the bold, assertive Aries. Red gifts will be a major hit, as will super-luxe, highly glam, big-ticket items like this Valentino eye shadow palette in an eye-popping red-and-gold case.
Red jewelry is a great way to incorporate Aries' signature color into a birthday present that the ram can enjoy for years to come. This Gucci red heart ring is the perfect combination of tough and tender, just like an Aries.
Our associate editor Kai Burkhardt is an Aries, so we asked him for his expert input. He says that self-care items like meditation tools, weighted blankets and spa treatments make great gifts for an Aries (we usually think of soothing gifts as being for those sensitive water signs!). We like this fiery red body scrub for its nod to the Aries nature.
Of course, Aries are known for their fiery tempers — after all, Aries is governed by Mars, the planet of action, ruled by the god of war. "If you want to feed the flames you can throw some hot sauces in there too," Burkhardt quips.
$169 From $69.99 at Amazon
The very literal-minded among us can take the fire theme to its natural conclusion and gift the gift of actual fire — in the form of a fire pit!
$9.50 $8.99 at Amazon
But maybe the Aries in your life already has a fire pit — and if they're an outdoorsy Aries, you can bet they do! — in which case these flame color changers are a fun gift to make a night around the fire feel extra festive.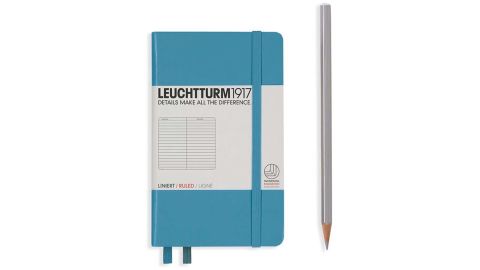 An Aries friend who asked to remain anonymous shared some thoughts on the Aries experience. "Aries sometimes get a bad rap — people think we're all fire and rage, but I prefer to think of us as determined and resourceful! And we are a great friend for when you need a little extra push." (Can confirm!) She suggested some gifts for the determined person in your life who just won't take no for an answer. Among them are Leuchtturm1917's notebooks, which she says "are far and away the best notebooks. Smooth paper. Hard covers. Lots of line options. And they lie perfectly flat! Use these to chart out your path to world domination."
Plants and flowers are traditional gift items. Our anon Aries recommends a cactus for the ram, and offers a very specific reason: "You can kinda forget about them and they will not die, perfect for the Aries with a busy schedule."
$61.90 $55.15 at Amazon
She also offered this offbeat but pretty great gift idea: a giant case of what she calls fancy fizzy water "to cool off after a long day of kicking ass and taking names."
Anon Aries says, "I feel like these explain themselves."
From $6.55 at Amazon
"Aries might be ruled by Mars, the planet of war," Gat says, "but they love love." She would know — she literally wrote the book on the astrology of love and sex, which is a perfect gift for the sexiest Aries in your life.
"Marissa Zappas and I collaborated on this project," Gat says. "She is an incredible perfumer — and she and I are both Aries, with birthdays a day apart! Aries people love birthdays, because they love celebrating life!"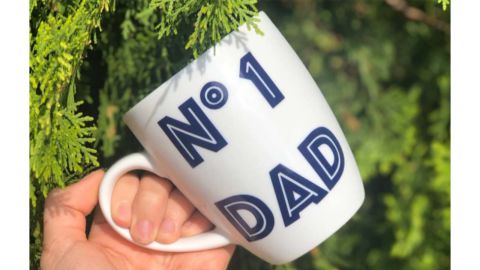 "Aries are winners, and they love to be recognized for being No. 1," Gat says, so "anything that highlights how exceptional they are will make them feel appreciated." The No. 1 Dad mug was practically invented for the Aries father, but plenty of other turns on the phrase are available to fit the Aries in your life.
$29.99 at Etsy
"Each zodiac sign is associated with a body part, and for Aries, that's the head." Gat says that gifts related to the head, such as tiaras and hats, are usually crowd-pleasers for rams.
If a full-on tiara is a bit much for the Aries in your life, a classic beanie is a can't-miss gift. The Ballard Watch Cap from Filson comes in eight classic colors, including — you guessed it! — a bright, fiery red.
"Aries often live a fast-paced life — invite them to literally slow down and smell the roses by getting them a beautiful bouquet," Gat says. The Aries arrangement by UrbanStems features warm-toned roses and fresh greenery in a sculptural vase, and the gift set also includes a Nest Ocean Mist & Sea Salt Votive.