This article is part of Spring Fashion Month, where we're breaking down your must-have fashion pieces for the next few months. From denim jackets to comfy sandals, we're asking editors, influencers and experts about the go-to pieces they wear through spring and beyond.
With new seasons comes the opportunity for a fresh start. Whether you're planning to get some deep cleaning done or set new goals for yourself, spring is the perfect time to take a step back and take a closer look at the things in our life that we often set to autopilot, including your wardrobe.
"Spring is defined by new beginnings," explains NYC-based art world professional Jack Nelson. "It's a moment to reintroduce vibrancy and light into our days, and it's an opportunity for us all to consider our personal redefinitions or our style evolutions." Hazel Morley, Bonobos' vice president of design, echoes this sentiment. "As the weather starts to thaw, it's a great time to be more playful and add some color or a fun print into your wardrobe."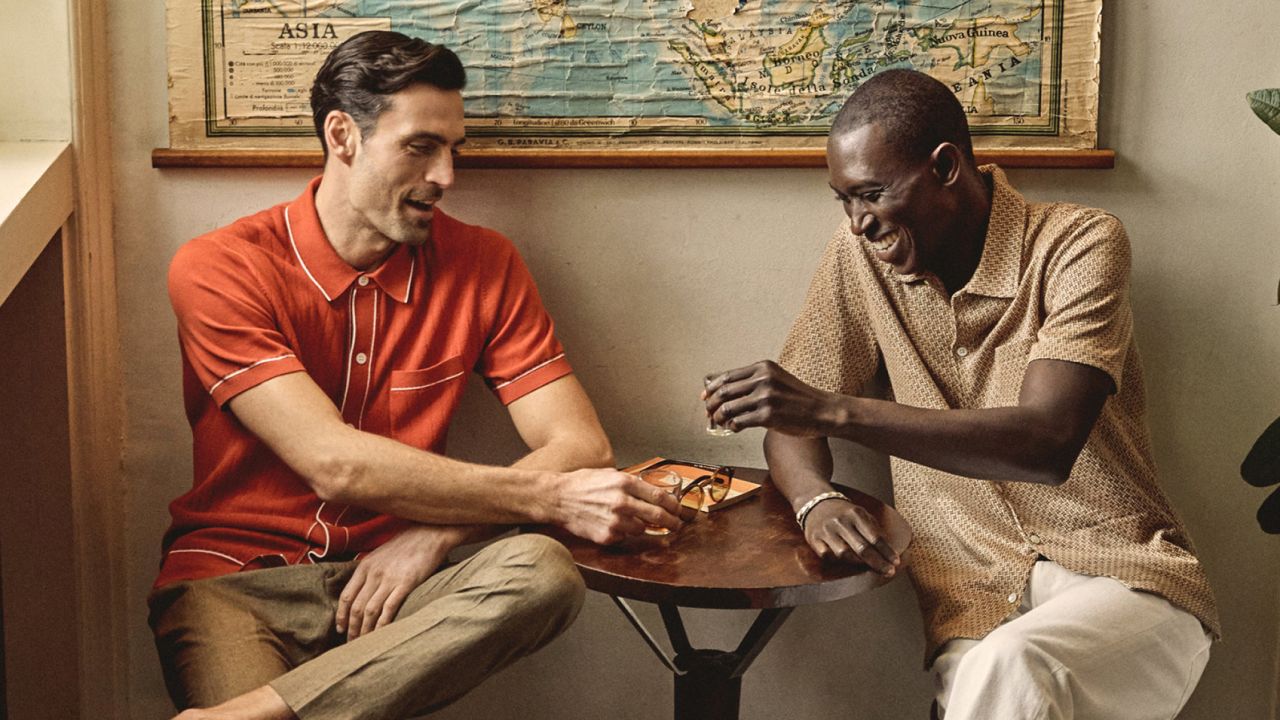 "Take the time to properly evaluate what you can eliminate from the year prior and assess the new pieces you want [to] usher in," explains Todd Snyder, fashion designer and founder of the eponymous fashion label. "A best practice is to start with refreshing the quintessential wardrobe staples … Once the foundation is set, then look to layer on the more conversational and trend-forward pieces."
It's also good to keep in mind the "unpredictable nature of transitional seasons," explains NYC-based fashion designer Max Kitabayashi, who shares that "smart layering is key" when it comes to effective spring dressing. But most importantly, a spring wardrobe refresh should be an opportunity to have fun with fashion. "I think versatility and quality are things to always look for when shopping for new pieces," explains professional stylist Fred Kim. "But men's fashion has come such a long way and I'd like to encourage men to explore brighter colors and bolder silhouettes."
Ahead, we've consulted stylists, influencers, editors, designers and other sartorial enthusiasts on their favorite brands and pieces, and compiled it into this guide aimed at helping you craft your perfect spring wardrobe.
Where to buy T-shirts
Buck Mason is a menswear brand all about the very best essentials, well loved for its commitment to craftsmanship and consistent high quality. Each of the brand's designs are produced in the States and are "a riff on an iconic American staple." So it's no surprise that when it comes to the most essential of basics — T-shirts — Buck Mason is where our experts look. "I have tees from Buck Mason from 2015 that feel and fit just as new now," raves Kim. The brand's attention to details is clear from the universally flattering fit and durable fabric choices.
This classic fit, crewneck tee is Kim's top pick. "The quality and fit are unparalleled," he explains. The signature curved hem is super flattering, and the premium, lightweight cotton is knit in the USA and is prewashed so it comes to you preshrunk and perfectly broken in.
Patrick Kenger, ​​menswear stylist and founder of Pivot Image Consulting, is a fan of the brand's tees and the fact that they're available in a range of different fabrics. If you prefer a more substantial tee, this rugby-inspired cotton option is super sturdy while still being soft and comfortable.
This perfect everyday T-shirt features a slightly shorter sleeve than the brand's signature curved hem tee and is made from 100% pima cotton.
The Japanese casual wear brand has been quickly embraced by people around the world, and for good reason. Beloved for its high-quality clothing at impressively affordable prices, Uniqlo is unmatched when it comes to timeless and functional staples that outperform similarly priced competitors. Recommended by multiple of our experts as their go-to destination for T-shirts, the brand's range of high-quality, comfortable options — think different colors, silhouettes and fabrics — makes it so that there truly is something for every guy.
"I've lost count of how many of these I have," shares Daniel Rathburn, our programming editor. "They are thick enough to wear on their own, and the solid, neutral colors are perfect for wearing under any jacket or denim button-down."
"My tried-and-true brand for good, quality T-shirts that won't break the bank is always Uniqlo," shares DC-based content creator and style influencer Evan Smith. This 100% cotton option is durable, comfortable and one of his — and Kitabayashi's — personal favorites.
Long-sleeve T-shirts are a super-useful layering piece. LA-based menswear content creator and influencer Vince Lee recommends this slightly oversized option, which features ribbed cuffs and a chest pocket.
Spring dressing is all about a smart transitional wardrobe, and Bylt specializes in just that. The men's clothing brand excels in comfortable, durable basics that are meant to be worn throughout the year and in all sorts of occasions — from the gym to the office to date night and everything in between. The brand's tees are a favorite of Roy Lee's, our operations and strategy lead. "It's admittingly an Instagram purchase," he shares. "But I'm glad they targeted me because the fit is great," he explains, and "the quality is amazing."
This tee — the brand's hero product — is made from the Bylt's signature fabric, a combination of cotton, polyester and spandex. It's ultra stretchy and has a super-comfortable, slightly drapey, looser fit. "The drop-cut style adds a touch of originality that stands out from your basic T-shirt," shares Roy Lee. And it's available in tons of great colors.
"I may or may not have five of these," shares Roy Lee. The bestselling drop-cut tee in short-sleeve Henley form, this classic, stylish option is the perfect year-round wardrobe staple.
A stylish detail can go a long way in turning a basic piece into a unique favorite — and the contrasting cuff color of the Ringer Tee is a fun way to spice up the perfect everyday T-shirt.
Related: The 19 best colognes for men, according to reviewers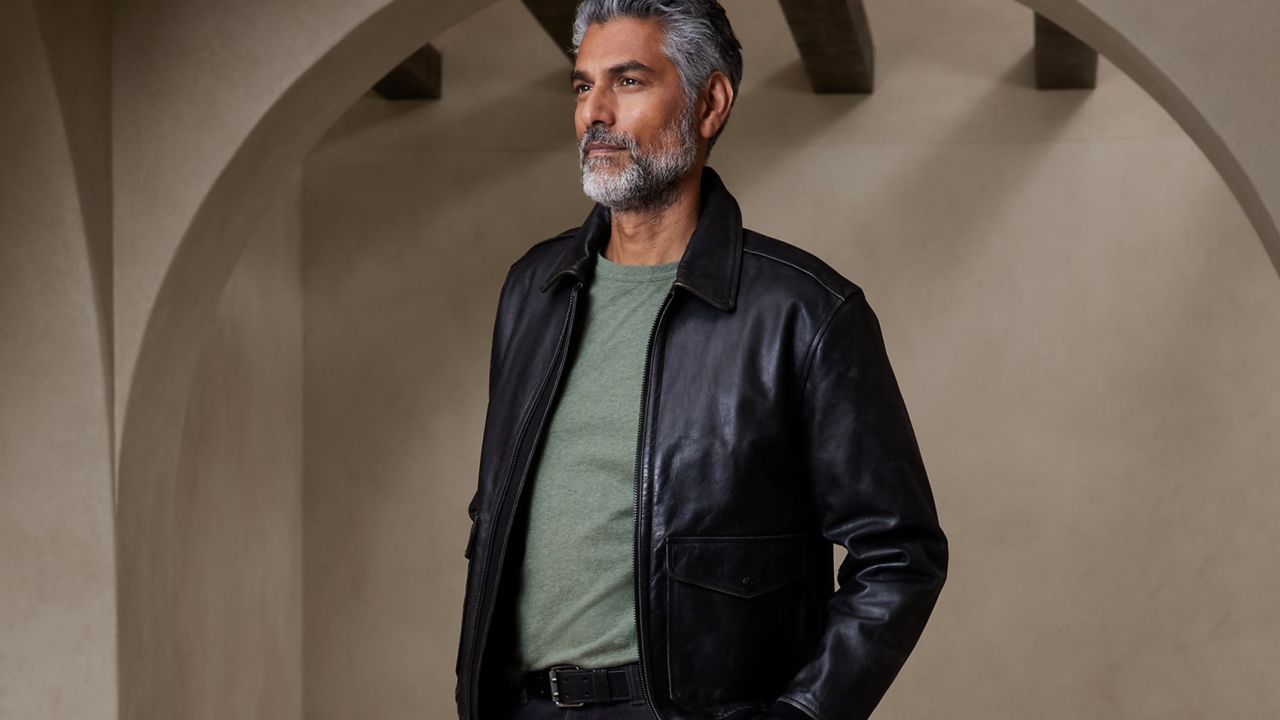 Timeless and sophisticated yet still accessible, Banana Republic is well known for its range of casual to formal clothing. The brand's tees are particularly standout, especially given the variety of styles, fits and colors available. It's a favorite among both experts and everyday guys we spoke to, who were all impressed with the quality and overall range offered by the brand. "I've been super impressed with Banana Republic lately," shares Kenger. "It's great to know you can count on them for basics." Mike Bruno, our vice president of commerce, suggests stocking up when the brand runs sales, sometimes with markdowns at 50% off.
Kenger's tee of choice, this soft yet durable everyday option is made from 100% Supima cotton. The material resists pilling and shrinking, so it'll last wash after wash for years to come.
Bruno shares that of his collection of a couple dozen solid-colored tees, many are these Luxury Touch tees. "The fit is comfortable without being boxy and the quality is good enough to last," he shares — and he's not the only one. The tee is a fan fave, and even boasts anti-odor and moisture-wicking properties.
This bestselling classic crewneck is made from 100% certified, organically grown cotton. It's incredibly soft and finished with a wash process that leaves the material feeling comfortably worn in.
Where to buy button-downs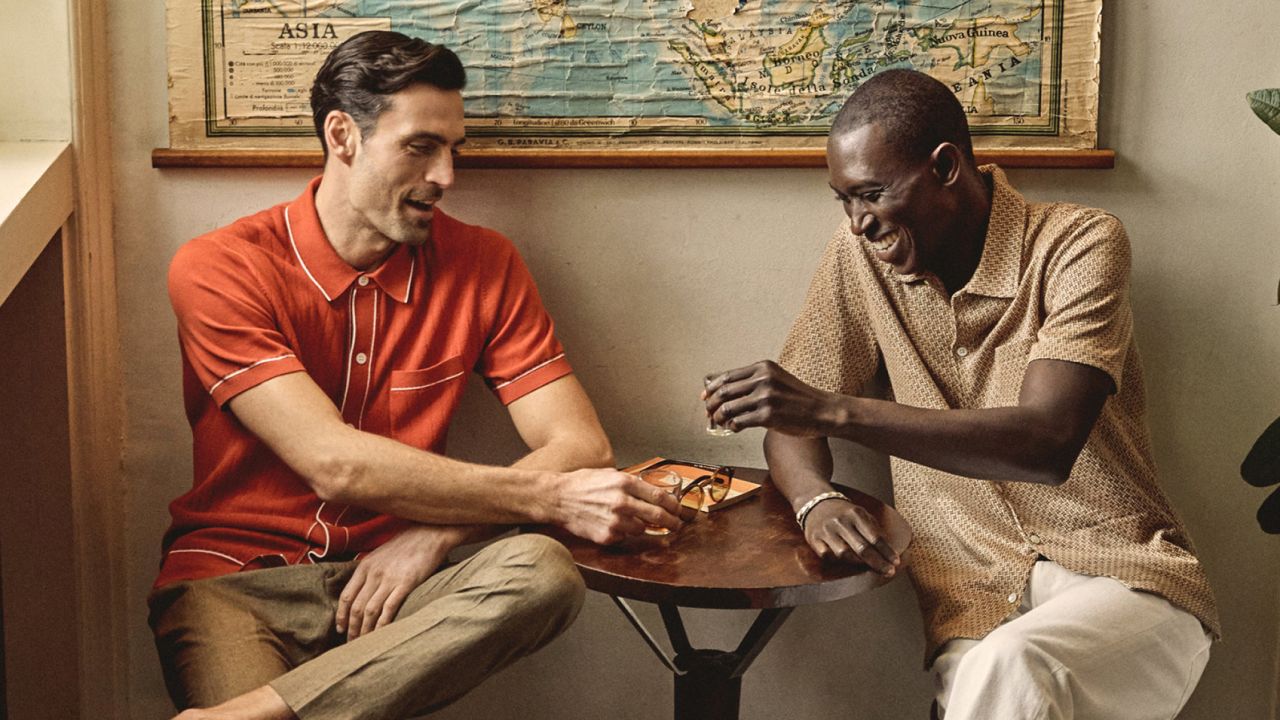 Founded by designer Todd Snyder, the brand was inspired by Snyder's love of New York City and its fashion, along with the desire for quintessential wardrobe staples that could help men dress smarter. You'll find well-tailored, beautifully designed and expertly crafted pieces across product categories, though the brand's commitment to fit and quality is particularly standout when it comes to its button-downs.
"Nothing is better than a clean white button-down shirt," explains Kim. "Todd Snyder makes the best oxford shirt that goes with just about anything." The brand's founder agrees.
Made from 100% Irish linen, this button-down is piece-dyed and prewashed so it's exceptionally soft. The perfect warm weather staple, it would be "perfect on its own or layered over a plain tee," explains Kenger.
"This lounge shirt from Todd Snyder is so versatile," explains Vince Lee. "You can dress it up by wearing it with a blazer, or dress it down with a pair of jeans."
"Button-downs immediately make me think of J.Crew," shares Smith. "And no, not because they are inherently a preppy article of clothing, but because J.Crew has been doing them forever … Dare I say they've mastered them?" The timeless brand is a go-to for just about any type of classic clothing you're looking for. Effortlessly stylish while consistently functional and high quality, the brand's range of button-downs is crucial when it comes to such an essential piece. "They offer more cuts, patterns and colors than can fit in a single wardrobe, so there is truly something for everyone," Smith explains.
A revamped version of the brand's bestselling and incredibly versatile Secret Wash shirt, this classic yet fun button-down is made from a 100% premium cotton material that's both super smooth and strong.
"When I think of spring fashion, I think of lightweight layering," shares Smith. "It's also when we start seeing color make a comeback." This twill shirt is a perfect transitional piece — you can wear it on its own or over a short-sleeve or long-sleeve tee. Made from 100% cotton selvedge twill, the bright green color is a perfect way to have fun even with essential pieces.
If you love a good printed shirt, Smith recommends this short-sleeve button-down. The collar and print gives it a bit of a vintage feel, while the roomy yet structured fit makes it a comfortable option for layering, whether over a tank or under a light jacket.
British clothing brand Charles Tyrwitt specializes in formal menswear, and over the past 37 years has amassed a global fan base that stretches far beyond its original London storefront on Jermyn Street. Timeless yet stylish with a "pinch of British charm," as founder Nick Wheeler describes, Charles Tyrwitt focuses on high-quality, responsible pieces that'll make you look like a million dollars sans the luxury prices. In fact, the brand believes in the quality of its pieces so much so that it guarantees them for up to six months — in any condition and no questions asked. A CNN Underscored staff favorite, it's a perfect brand for stocking up on button-downs for the office or for a special occasion.
Described as a "great everyday go-to for work shirts," Bruno is a fan of Charles Tyrwitt's quality, customization options, and French-cuff shirts. "Prices are reasonable, especially when you grab the discount for buying three or four at a time," he explains.
This non-iron button-down is wonderfully low-maintenance, and the print is irresistible for any dog lovers.
If you're looking for totally unique, beautiful button-downs, look no further than Perte D'ego. The new menswear brand is based out of Noida, India, and focuses on ethical working conditions and sustainability. It's even established its own zero-waste studio where designs are made in small batches — restocks happen only when there's sufficient demand. "The craftsmanship of their embroidered button-downs is unparalleled, and at a price point that isn't going to send you into distress," shares Nelson. "This is an excellent brand for the person who wants to experiment with patterns because their textiles have a timeless quality to them," he explains. "Every shirt that I have from them has served me more well than I had expected, largely because they've achieved vibrant patterns that can be styled so universally."
This elegant floral printed version of the brand's signature cuban collar button-down is perfect for bringing color — and springtime — into any wardrobe.
Inspired by the landscape of Morocco, this gorgeously earthy button-down is perfect for anyone easing into prints. It's neutral enough to be effortlessly styled in countless ways while still being super eye-catching.
This one-of-a-kind button-down tee features a pattern made from golden threads that actually shimmer in the sunlight.
The British fashion brand is well loved for its high-quality essential pieces — many of which have a high-fashion twist. While its classic-contemporary styles can get pricey, there is a good amount of more affordable options on the brand's website. In short, our experts and everyday guys both agree that Reiss shouldn't be overlooked as a go-to destination for when you're looking to spend a little more on something that looks great and will last. Especially when it comes to the brand's button-downs.
"The quality is terrific and snug fits are a great match for my body type," explains Bruno, who has a couple suits from the brand as well. These versatile button-down overshirts are a particular favorite of his.
According to Kenger, Cuban shirts are a spring wardrobe must-have. The relaxed style screams vacation, he explains, and is perfect for kickstarting your warm weather wear. He's a fan of this "fun and funky" option, perfect for "brightening things up."