Hill House's nap dresses are officially "a thing," thanks to our complete embrace of all things comfy and easy to wear during the pandemic. This style in particular keeps us looking presentable enough to step out for an errand or coffee, or even attend a more formal event.
And just in time for our midwinter blues, Hill House has launched a new collection of nap dresses that includes four new styles and a handy new detail that makes the dresses even closer to perfection. The collection's called Victorian Romance, and all the elegant, floaty details you love about other Hill House dresses are here too, with a new twist.
Read on for a few of our favorite new styles from the Hill House Victorian Romance collection as well as the brand's other new-in looks, and shop them over at Hill House before they sell out.
Longer sleeves for colder days make this a popular pick for wintertime siestas, and the bow at the bust is a super-cute added detail.
Short and sweet, this mini version of the nap dress comes bedecked for winter in sweet florals that call spring (just ahead!) to mind.
Step up the romance with this nap dress in tulle — think layers of the floaty material sewn into a tiered skirt, while the sleeves flounce out elegantly at the shoulder.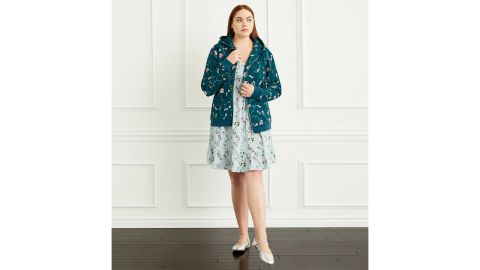 This zip-up hoodie dresses up your usual solid-colored choice with the addition of a wintry print (the Moody Floral colorway goes great with our favorite black jeans for weekends).
This Chanel-inspired jacket features a colorful boucle weave and statement buttons to give your work outfit a fun retro topper or your weekend look a little extra sparkle.
With puffed sleeves, a halter-esque detail on the neckline and a ruched bust, this dress is elegant and pretty on dreary winter days.