When Anton Zaslavski — better known as world-renowned electronic music artist Zedd — isn't producing new tracks or traveling the world playing for sold-out crowds, there's a good chance you can find him sneaking in a few rounds of Valorant on his computer. The Grammy-winning musician is also an avid gamer, regularly playing top PC titles with his friends and fellow producers while donning his beloved white-and-purple HyperX gaming headset.
After Zedd's love for HyperX gear turned into a full-blown partnership — mostly thanks to a tweet — the DJ is now the company's latest brand ambassador, a move that both parties hope will bridge the gap between the music and gaming worlds. To learn more about this collaboration, we spoke to Zedd about his favorite games, his go-to hardware and the ever-growing parallels between his two biggest passions.
When music and gaming collide
Before he was creating chart-topping hits like "Clarity" and "Stay," Zedd was your average kid who loved video games. In fact, they're one of the main reasons he makes music today. Zaslavski was inspired to start a rock band after discovering the group Feeder via the popular PlayStation racing game Gran Turismo, and would later create an entire song based on Nintendo's iconic Legend of Zelda series.
"When I think back to my early inspirations in music, a lot of that came from gaming," says Zedd. "You play and you feel music differently when you're in a game, and especially when it's connected to success in a game. So I think music and games just go hand in hand."
While life on the road and in the studio made it hard to find time to game, Zedd eventually got sucked back into his earliest passion. He's been outspoken about his love for competitive first-person shooters like Overwatch and Valorant, and has even been seen getting a few rounds in with some of Twitch's biggest streamers. The globe-trotting musician would soon find ways to combine his two passions, performing at the Overwatch League Grand Finals in 2019 and designing his own set of in-game items for Valorant.
But before he started his journey with modern PC gaming, Zaslavski had to find the right gear. And luckily, he had an expert on speed dial: fellow producer and avid gamer Joel "Deadmau5" Zimmerman.
"He's super nerdy and knows about computers, and he recommended Maingear to me," says Zedd. A popular boutique gaming PC brand that's been recommended to us by experts, Maingear provides highly customizable made-to-order computers based around customers' needs.
"I reached out to them [and] talked to the CEO," says Zedd. "I told him what kind of games I play, and it was Overwatch back at [that] time. And he built me a PC that would be ideal for that."
Of course, having a good computer is just one part of the equation. You'll need a dependable gaming headset and microphone if you plan on competing in team-based games at a high level, and fortunately, Zedd quickly found a brand that delivered exactly what he was looking for.
A partnership that started on Twitter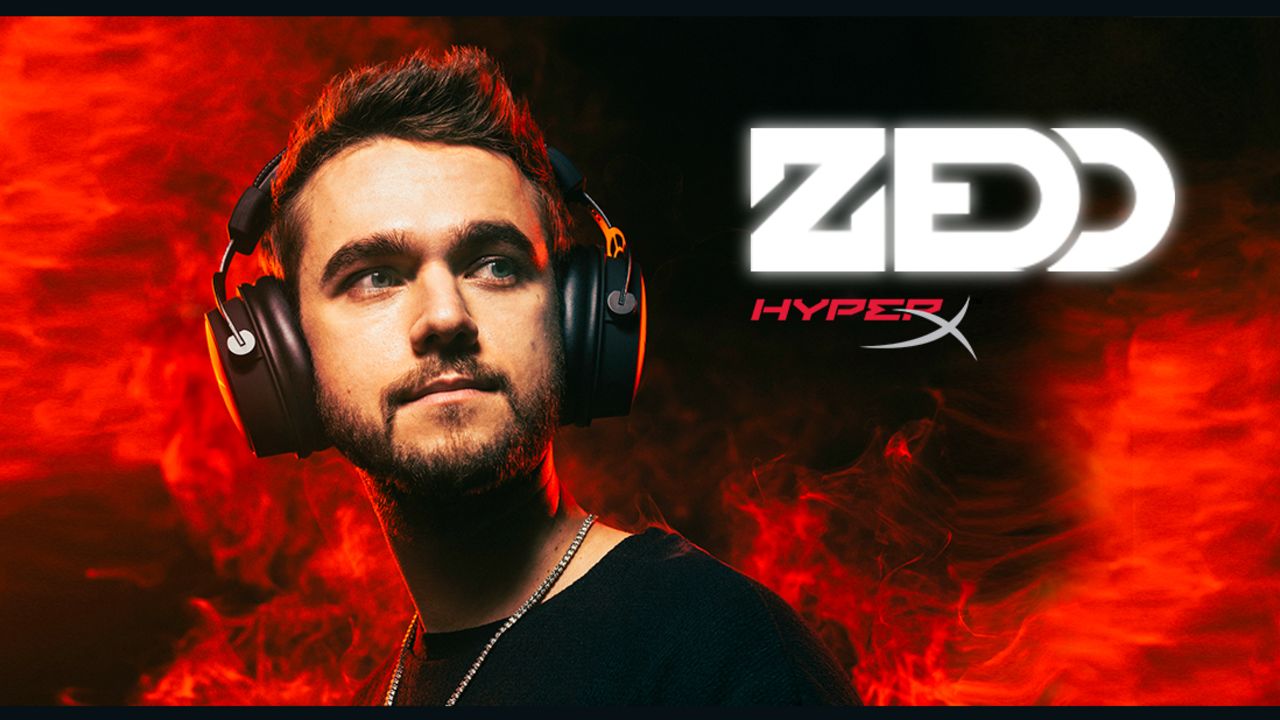 Zaslavski's partnership with HyperX wasn't the result of some big boardroom meeting or exhaustive email chain — all it took was a simple, friendly tweet. After sharing his excitement for a new HyperX headset online a few years back, the two parties eventually got to talking.
"When I got back into gaming and I had to get all my equipment, I just tried a bunch of things out," says Zedd. "And to me, the HyperX [headset] was just way more comfortable than anything else."
Zedd is a longtime fan of the HyperX Cloud Alpha, and he's not alone — it's also our best wired gaming headset pick, thanks to its fantastic comfort and sound quality. After years of relying on HyperX's products for his Twitch streams and heated Valorant sessions, he's now ready to put his own spin on the gear that he loves.
HyperX and Zedd will be collaborating on special-edition headsets and accessories, though we're not quite sure what exact products to expect or when they're coming. The duo also plans to "bring gamers and music fans exclusive content," which seems to hint at a closer look at what the DJ is up to both behind the boards and in front of his gaming monitor.
"I feel like there's a lot [more] people that might want to know about my thoughts on the gaming space and what I might be working on than initially thought," says Zedd, who noted that his downtime during the pandemic opened his eyes to just how much crossover there is between his two worlds.
"I just noticed that a lot of my producer friends all gamed as well," says Zedd. "Gaming has been a part of my life since I was a kid. It's what I use to unwind after I'm in the studio in the evening. And I feel like years ago … that's not something I'm talking about. But now I feel like everybody should talk about it because there's a lot more people than we realized that are in a similar boat."
What's next for Zedd — and some parting advice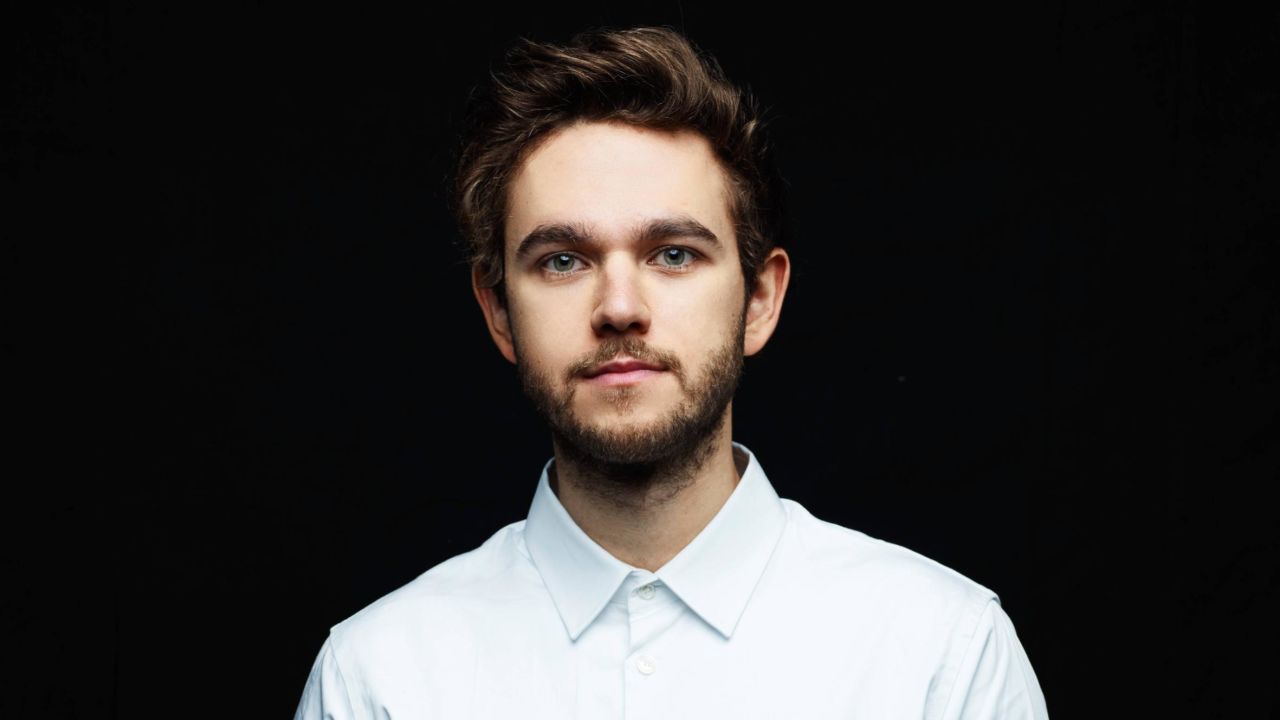 Zedd is still doing plenty of gaming to this day — the sweaty shootouts of Valorant remain his main addiction, but he also put some serious time into the recent smash hit Elden Ring, and is looking forward to the spooky survival vibes of Sons of the Forest this fall. But the beloved DJ won't be able to keep his shiny HyperX headset on for long, as he's got quite the busy few months of music ahead.
Zedd's upcoming tour dates will take him everywhere from Las Vegas to Tokyo this fall (good thing he just got a new gaming laptop for the road), but his main priority is finishing his next album. It'll be his first full-length record since 2015's "True Colors," and a project that's been years in the making. It's perhaps no surprise Zaslavski is taking his time with this release — when asked for any parting advice for those looking to make it in music or gaming, he stressed the importance of being true to yourself.
"I think your instinct as a musician is to look at what's popular and try to do something like that. But I think that's what everybody else is doing as well," says Zedd. "So just approaching something differently, something in a unique way, and being yourself, whatever that means, is incredibly helpful.
"When I made my first electronic songs, I was still in a rock band," continues Zedd. "I didn't know anything about how EDM is produced or how it's structured. So I just approached it from a band music perspective, but I still made electronic music. And that being a little bit different, I feel like, really helped me cut through the noise. And if you're a Twitch streamer and you have something strange about you that's different than other people, maybe embrace it instead of trying to be like everybody else."