It's been more than 10 years since Apple's Siri voice assistant has taken its place as our know-it-all robo friend, waiting to be called upon for any help we may need — whether in our pocket, at our desk or from our home. And, in that time, Siri's brainy performance has only increased. In fact, the assistant now has an extraordinary ability to tackle a plethora of tasks or questions from devices like your iPhone, iPad, Mac and HomePod.
Once you decide to enter the world of Siri's extensive capabilities, there is much to uncover. We looked into the assistant's tips and tricks, from the basic to the more unknown, and here's everything Siri has to offer.
Hey Siri
Similarly to Alexa and Google Assistant, calling out, "Hey Siri" is an easy way to access Siri without picking up your iPhone, iPad, Apple Watch, AirPods, Beats, HomePod or Mac. And if you're addressing your phone, whether it's face up across the room or on the table, Siri perks up, ready to obey any inquiry or command.
To ensure that this setting is accessible, go to Settings > Siri & Search > Listen for Hey Siri and make sure the button is lit up green. You also don't need to wait for Siri's circular icon to pop up after saying, "Hey Siri"; you can just ask, "Hey Siri, what time is it?" as one fluid command, and it will promptly respond.
Battery percentage
Worried your iPhone is running out of juice? If your hands are tied, whether you're doing something like cooking, working out or driving, you can request that Siri announce your battery percentage by asking, "Hey Siri, what's the battery percentage?"
Reminders and alarms
No longer will you forget to take your medication or be late to an event with Siri as your sidekick. The digital assistant is a great tool for setting specific reminders or alarms, whether they're repetitive or one time only. Even if an early morning appointment gets canceled, you can call on Siri to delete your alarm, so you don't even have to press "Snooze."
Customize your Siri
Siri has many different customizations for better personalization. Whether you want a distinct accent, language or voice, there are many options to choose from. To access these choices, visit Settings > Siri & Search > Language or Siri Voice and your Siri can range from Australian to Indian or male to female.
Translations
Not only can Siri speak in many languages, but it can help translate 10 different ones as well: English, Mandarin Chinese, French, Arabic, Italian, Spanish, German, Korean, Portuguese and Russian. So whether you're traveling and need some help acclimating or at home trying to learn vocabulary for fun, Siri has your back.
Accessing all settings
Sometimes Apple's settings are difficult to navigate, so asking Siri to help can be the easiest way to locate and change them. Just tell it things like "Siri, go to my Wallpaper settings" if you're looking to change your background or "Hey Siri, put my phone on low power mode" if you hope to conserve your battery.
Pronouncing names
Although Siri is super intelligent, sometimes it even makes mistakes. If, for instance, your contact's names are being mispronounced, just say, "Hey Siri, can you learn how to pronounce [this person's name]?" The assistant then double-checks that it has the right contact you're referring to, then asks you to correctly say the name. Next, it offers several pronunciations to choose from. You can press the "Play" icon next to each sample to decide on the one that sounds best to you.
Weather
Siri makes it effortless to check the weather without having to peek out from your curtains or stepping outside. You can ask questions like "Siri, is there any chance of rain today?" or even check on other local temperatures like "Siri, what is the weather forecast for the next week in the Bahamas?"
Sharing content
Whether it's a social media post, photo, video, breaking news story, podcast or Safari page, you can share your content with a simple command. Just ensure you're displaying the content on your screen and ask Siri to "share this page with [this person's name]." You can also utilize this feature with most of Apple's preinstalled applications, such as Contacts, News, Photos, Podcasts, Safari and Music.
Messaging and calling
Siri is a seasoned communicator. Whether you're responding to a missed call, initiating a FaceTime, composing an email or shooting a quick text, Siri can connect you to anyone quickly if asked. If your hands are full, the assistant can also read SMS messages aloud if you say, "Hey Siri, reread my new texts."
Announcing calls
Siri knows that getting phone calls can be stressful and can offer you time to decide whether to answer by announcing who's on the line. You can opt to only have Siri do this at specific times, such as when you're driving or wearing headphones. To access this setting, go to Settings > Siri & Search > Announce Calls (or just ask Siri to change it for you!).
Playing music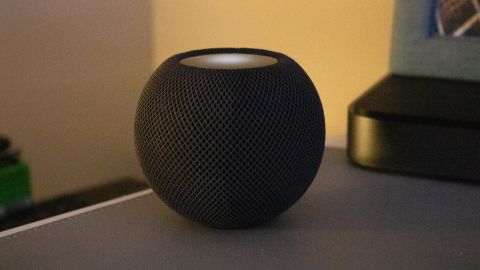 Siri can easily access your favorite jams from services like Apple Music, Spotify or YouTube. You can ask your assistant to play a certain song, artist, playlist or genre, or if you're just not feeling it, skip the track. Our favorite feature is asking Siri to identify a song we don't know or can't remember by just asking for the title and artist.
Posting on social media
Need a quick, hands-off way to post social media on your favorite platforms? Siri can post things like your most recent photos on Instagram, create your latest status update on Facebook or tweet at a friend on Twitter.
Reading the news
Get updates on news quickly and easily without flipping on the TV, checking your news feeds or picking up the paper. Just ask Siri to play the news from your favorite trusted source, such as the NY Times, NPR, The Weather Channel or CNN.
Activating home routines
If your house is connected to your HomePod and Home app, you can command Siri to adjust settings like temperature or lighting without flicking a switch or adjusting the thermostat. Simply ask Siri, "Hey Siri, can you dim the lights in the living room?" or "Siri, can you set the temperature to 70 degrees in the master bedroom?" Want to learn more? We broke down what we thought of the HomePod Mini and how it compared to other popular smart speakers.
For fun
Bored? You can ask Siri all kinds of things, like to tell a joke, a riddle, a story or even a pickup line. My favorite Siri joke is "As soon as you find out someone has 10,000 bees, marry them. That's when you know they're a keeper." Ba-dum-tss. The magnitude of possibilities that Siri can offer despite any request or question is wild, so if you're looking to have a bit of fun, Siri could be the way to go. Having trouble making a decision? Have Siri toss a coin. Need help falling asleep? Ask Siri for a bedtime story.
Bottom line
Siri is a great tool to utilize whether your hands are full or simply for pure convenience. The voice assistant functions on a variety of compatible Apple products, so if you have any questions, give it a try, because Siri is sure to have an answer.