Lower-cost TVs have advanced considerably over the years, but for our money, there's nothing like the deep blacks, bold colors and overall immersive picture of an OLED. Samsung seems keenly aware of this, having jumped back into the fray last year with its first OLED set in nearly a decade. And now the company is launching an even more advanced lineup of models for 2023, with a wider range of sizes as well as a slightly more affordable counterpart to its flagship.
Samsung's S95C and S90C 4K OLEDs are both available now, starting at $2,499 and $1,899, respectively. Wondering if they're worth a spot in your living room? Here's what you need to know.
Samsung OLED 4K S95C
The Samsung S95C is the company's flagship OLED, ideal for those willing to splurge on the very best in terms of both picture quality and features. The set packs Samsung's Quantum HDR OLED+ technology, which is designed to pump out a high level of contrast that'll allow your favorite movies and shows to really pop. It's also very sleek, with barely-there bezels, a screen that measures just 4mm thin and a rear panel design that allows you to easily hide away those unsightly cables.
We got a chance to check out the S95C alongside the company's latest 4K and 8K QLEDs during a hands-on preview last month, and the OLED set was the clear standout. The S95C pumped out strikingly rich colors and ultra-deep blacks, allowing the vibrant action of an NFL football game to really pop while keeping us engrossed in a climactic episode of "Stranger Things." The S95C also gets you all of the gaming perks available on Samsung's latest TVs, including up to 144Hz refresh rates for smooth PC gaming and a dedicated Gaming Hub for streaming titles from services like Xbox Game Pass and Amazon Luna directly from the cloud.
While the latest Neo QLED 4K set looked great on its own — and the 8K model offered an almost 3D-like level of detail — they both seemed relatively plain in terms of color after getting our eyes on the beautiful OLED model.
The Samsung OLED 4K S95C is available to order now in three variations: a 55-inch model for $2,500, a 65-inch model for $3,300 and a 77-inch model for $4,500.
Related: How to set up a new TV
Samsung OLED 4K S90C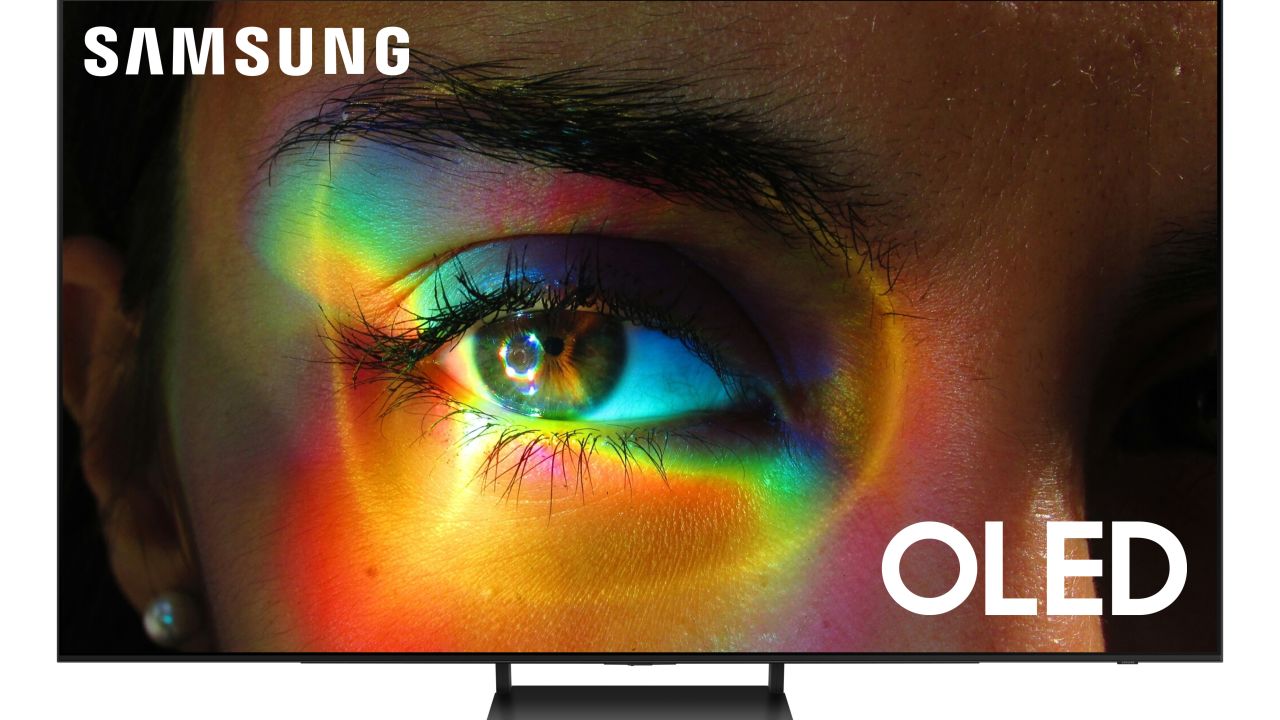 If you're looking to spend a little less but still want the immersive benefits of OLED, the more affordable S90C should be on your radar. This model packs most of the key benefits of the S95C — including Dolby Atmos audio, high-refresh-rate gaming and the wealth of built-in apps found in the Smart Hub — while offering a slightly less advanced version of Samsung's Quantum HDR OLED tech. Its stand and bezels don't seem quite as sleek as those of the S95C when you zoom into the finer details, but the two TVs look nearly identical at a quick glance (well, going by their product images, that is).
The S90C is also available in three sizes: a $1,900 55-inch model, a $3,600 77-inch model and a 65-inch set that's awaiting final pricing.
The takeaway
We'll have to spend some serious time with these new models to see how they stack up to the best TVs, but every time we've gotten our eyes on a Samsung OLED TV, we've come away impressed. If you're looking to get your first OLED — or you're in dire need of an upgrade — both of these models seem worth keeping on your list. We'll be giving these sets the full review treatment as soon as we can, so stay tuned for more.