PlayStation Plus is evolving in a big way to better take on Xbox Game Pass, which we consider to be the best value in gaming thanks to its vast selection of great titles. Sony is splitting up its long-running subscription service into three tiers — PlayStation Plus Essential, Extra and Premium — with the latter two options offering access to hundreds of top games across the history of PlayStation.
The new plans roll out in June, and existing PlayStation Plus ($9.99 per month) and PlayStation Now ($9.99 per month) subscribers will be automatically migrated to the Essential and Premium tiers, respectively, at no extra cost. If you're a PS4 or PS5 owner wondering which new subscription is for you — or are just curious how these new plans stack up to Game Pass — here's a quick overview.
PlayStation Plus Essential
Price: $9.99 monthly, $24.99 quarterly, $59.99 yearly
Best for: Casual PS4 and PS5 gamers who play online
PlayStation Plus Essential is the new name for the existing PlayStation Plus plan. It'll still cost the same and offer the same key benefits, including two free games per month, access to online multiplayer, exclusive PlayStation Store discount and cloud storage. If you currently subscribe to PlayStation Plus, you'll be automatically migrated to Essential in June.
PlayStation Plus Extra
Price: $14.99 monthly, $39.99 quarterly, $99.99 yearly
Best for: PS4 and PS5 owners who want a Game Pass-style library
PlayStation Plus Extra has all of the benefits of Essential, plus a new library of around 400 downloadable PS4 and PS5 games. Sony says to expect titles such as Death Stranding, Marvel's Spider-Man: Miles Morales, Mortal Kombat 11, Returnal and God of War at launch, with other top games from both PlayStation and third parties to arrive over time. It's a similar offering to Xbox Game Pass Ultimate (and costs the same), except unlike on Microsoft's service, you won't get Sony's big first-party games on the same day they release.
PlayStation Plus Premium
Price: $17.99 monthly, $49.99 quarterly, $119.99 yearly
Best for: PS4 and PS5 owners who want the largest possible game library of modern and retro games, as well as PC players who stream via PlayStation Now
PlayStation Plus Premium takes all of the benefits of Essential and Extra and throws in Sony's PlayStation Now service. That means you'll be able to play around 340 PlayStation 3 games via cloud streaming, as well as a selection of older PlayStation classics that you can either stream or download to your console. Premium members will also have access to limited-time game trials that will let you sample top titles before you buy.
PlayStation Now members will automatically be upgraded to PlayStation Plus Premium when the new plans launch at no extra cost. If you're looking to save some cash, we'd recommend subscribing to PlayStation Now before June, as you'll only be paying $10 per month compared to the Premium launch price of $17.99 per month. You can subscribe directly from your console, or buy a subscription with a PlayStation Store gift card.
The takeaway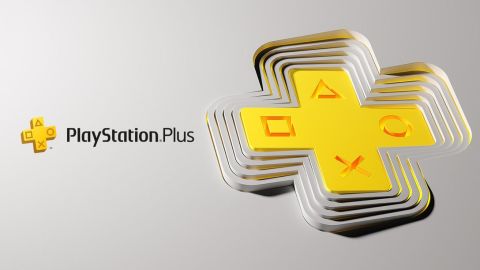 These new PlayStation Plus plans are what many PlayStation fans have been waiting for, and the two higher-end options are looking like a solid value for folks who want access to lots of games for a single subscription fee.
If you're happy with your current PlayStation Plus plan, nothing's changing for you in terms of price or features. Those who want something more akin to Xbox Game Pass Ultimate should consider PlayStation Plus Extra, while folks who are also interested in playing older PlayStation games should look at Premium.
Just a reminder — none of these plans will get you first-party PlayStation games on day one, the way that Game Pass does with top titles like Halo Infinite and Forza Horizon 5. But considering that fairly recent releases like Returnal and Spider-Man: Miles Morales will be in the mix at launch, those willing to wait a bit will likely be rewarded down the line. We look forward to evaluating the full Extra and Premium game libraries when they arrive in June, so stay tuned for more.
New PlayStation Plus plans compared
| | | | |
| --- | --- | --- | --- |
| Online multiplayer and cloud storage | Yes | Yes | Yes |
| Monthly PlayStation Plus games and exclusive discounts | Yes | Yes | Yes |
| Access to 400 PS5 and PS4 games | No | Yes | Yes |
| Access to hundreds of classic PlayStation titles | No | No | Yes |
| Cloud streaming on PS5, PS4 and PC | No | No | Yes |
| Game trials | No | No | Yes |
| Price | From $9.99 | From $14.99 | From $17.99 |