Motorola recently hosted a group of journalists at its Chicago headquarters, where the company walked us through several new phones joining its lineup. More specifically, we learned all about the 2023 version of the Motorola Edge+, Moto G Stylus and Moto G 5G.
The new $199 Moto G Stylus launches on May 5, while the new $250 Moto G 5G launches May 25 and, finally, the new $799 Motorola Edge+ will launch on May 9 as a carrier exclusive with Boost Infinite and Boost Mobile, followed by a wider release on May 25.
I'll break this all down in detail, including some quick hands-on impressions of the phones below. Let's dive in.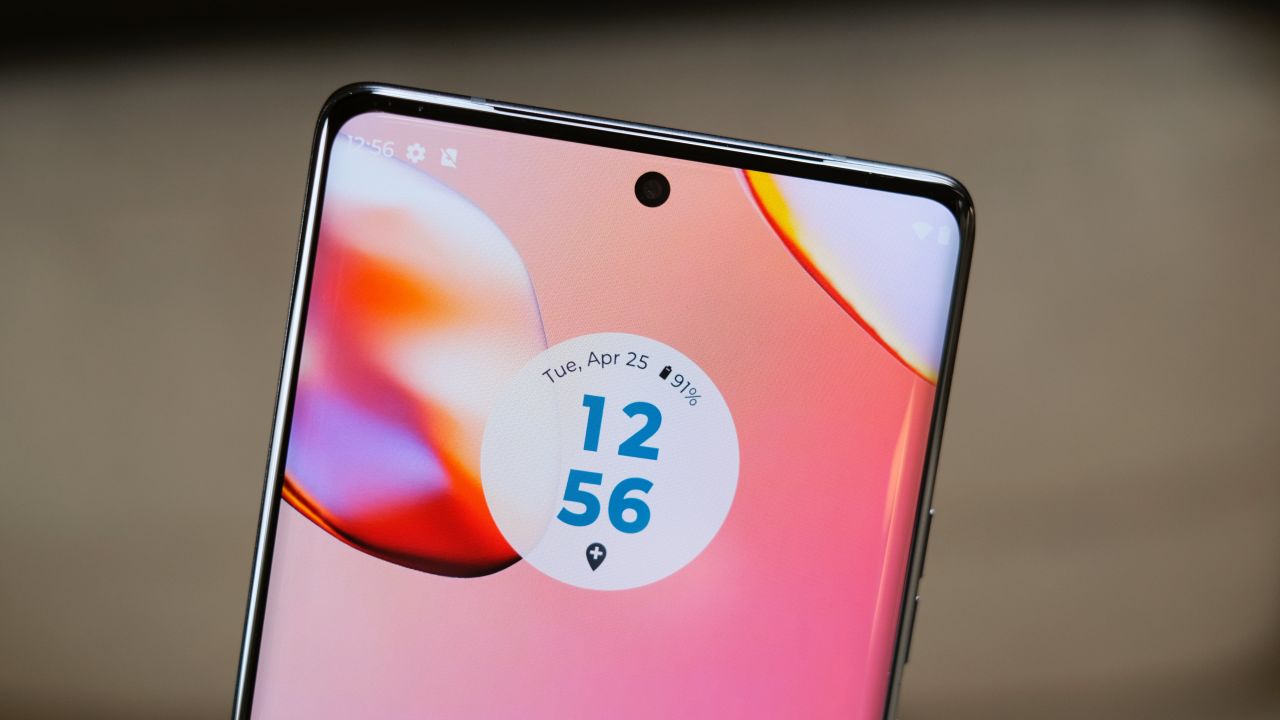 Motorola updated its flagship smartphone for 2023 with an impressive mix of hardware and software features. Inside the Edge+ are Qualcomm's Snapdragon 8 Gen 2 processor, 8GB of memory and 512GB of storage. All of that's powering a 6.7-inch quad-curved FHD+ display with a 165Hz refresh rate.
There's also a 5,100mAh battery in the Edge+, which can be charged at up to 68W, and even comes with the necessary wall adapter to charge at full speed.
During my hands-on time with the Edge+ there were two things that stood out the most to me. The first thing was the quad-curve display, which really means that instead of only the vertical edges of the screen having a slight curve as they meet the housing of the phone, the top and bottom now also feature curves.
It looks great but also doesn't feel like it's too many curved edges. I've personally always liked phones with curved displays because the edges of the screen feel smaller and in turn make the phone easier to hold, even if it's just a placebo effect.
But the problem with curved displays is that the curve can and often does lead to accidental touches and interactions with the screen. With two more edges of the screen now curved, Motorola is theoretically doubling the chances of that happening. In my roughly 20 minutes of using the phone, however, I didn't notice any issues.
The second feature I found impressive was the camera app's new horizon lock feature when taking video. When enabled, you can move the camera, shake it or even rotate it up to 360 degrees, and the captured video will remain stable and shake-free.
The iPhone 14 line launched with a similar feature, and action cameras like GoPro have had a similar feature for years, but having the option in a phone is a huge plus. I captured several videos in the demo area and all of them looked impressively smooth, regardless of how much moving or turning the phone I did.
Speaking of cameras, and in the spirit of thoroughness, the Edge+ now has three rear-facing cameras. There's a 50-megapixel main camera, a 50-megapixel ultrawide camera that doubles as the macro lens, and a 12-megapixel portrait camera. The front-facing camera is 60 megapixels.
That camera array compares favorably, on paper at least, to the latest crop of iPhones and the Galaxy S23 lineup. The $799 iPhone 14, for example, has 12-megapixel main, ultrawide and front-facing cameras. The $799 Galaxy S23, on the other hand, has a 50-megapixel main camera, 12-megapixel ultrawide camera and a 10-megapixel telephoto camera.
But as is always the case with smartphone cameras, there's so much more to the story than how many megapixels a particular camera has. There's a lot of processing and software that goes into making great photos, and there's only one way to see how well the Edge+ stacks up — get out in the real world and take photos.
The Motorola Edge+ will launch as a brief carrier exclusive with Boost Mobile and Boost Infinite starting on May 9. Starting May 25, Best Buy, Amazon and Motorola.com will all start selling an unlocked version of the Edge+, so you can use it on the carrier of your choice.
For those who prefer a more Samsung Galaxy Note-like experience, Motorola is updating the LTE version of its Moto G Stylus offering.
The $199 G Stylus officially launches on May 5 in an unlocked version through Best Buy, Motorola.com and Amazon. In the future, you can expect to see the G Stylus offered by Cricket, Straight Talk Wireless and Walmart Family Mobile.
True to its name, the G Stylus has a large 6.5-inch HD+ display, up to a 90Hz refresh rate and a silo on the bottom of the phone that houses a stylus. When you remove the stylus from the phone, you're presented with a menu of options for tasks like taking a quick note or capturing a screenshot.
The G Stylus has a MediaTek Helio G85 processor, 4GB of memory and up to 128GB of storage. You can add up to 1TB of extra storage via a microSD card slot. It packs a 5,000mAh battery and can charge at speeds up to 15W.
As for cameras, you're getting a 50-megapixel rear main camera, a 2-megapixel macro camera and an 8-megapixel front-facing camera.
According to Motorola, the G Stylus continues to be one of the most popular phones in the Moto G lineup, and I can see why. It's affordably priced, and has a very niche feature that people tend to gravitate toward that's backed by performance and a svelte design.
I didn't spend a lot of time with the Moto G Stylus, but in what limited hands-on time I did have, I thought the stylus was smooth, and the display responsive to any input. The overall experience felt very similar to the previous Moto G Stylus, only faster.
Finally, Motorola's $250 Moto G 5G is a super-affordable 5G phone that does a good job walking the line of an entry-level device while providing what looks like a reliable overall experience.
Packed inside are a 5,000mAh battery with 15W charging, a Qualcomm Snapdragon 480+ processor, 4GB of memory and up to 128GB of storage. As with the G Stylus, you can expand the storage up to 1TB via a microSD card.
The 6.5-inch HD+ display has up to a 120Hz refresh rate that should help smooth out gaming and scrolling long documents or your social feed.
The Moto G 5G camera setup is nothing to shy away from. The dual rear-facing cameras include a 48-megapixel main camera and a 2-megapixel macro camera. The front-facing camera is 8 megapixels.
The Moto G 5G and the G Stylus both felt very similar to hold and use, save for the addition of a pen on the latter option.
When comparing the two phones, you get 5G connectivity, a faster processor and a smoother display refresh rate while keeping a similar camera experience, but giving up the stylus with the Moto G 5G.
For someone who will never use the pen that comes with the G Stylus, lives somewhere 5G coverage is abundant and mainly uses their phone for streaming and gaming, the Moto G 5G makes the most sense.
The Moto G 5G will launch on May 25 as an unlocked phone through Best Buy, Motorola.com and Amazon. Eventually, the Moto G 5G will be available directly from several wireless carriers, including T-Mobile, Metro by T-Mobile, AT&T, Boost Infinite, Boost Mobile, Cricket, Google Fi Wireless, UScellular, and Consumer Cellular.
The takeaway
​​Motorola's smartphone lineup continues to get faster, offer better battery life and push the boundaries of what a phone can do for its price point.
The $250 Moto G 5G is for someone who wants a 5G connected phone with solid performance and a fast display. The $199 Moto G Stylus forfeits some performance, but boasts the addition of a stylus and the software features that come along with being able to take handwritten notes or create sketches directly on the phone's screen.
Meanwhile, if you want the best Motorola has to offer in the form of a traditional smartphone, then the $799 Edge+ is the phone for you. We'll be putting these phones through their full paces as soon as we can, so stay tuned.