Alexa is a true household name at this point. She's the voice and intelligence behind our top pick for a smart speaker (the fourth-generation Echo) and smart display (the Echo Show 8), and an essential piece of many smart home products.
But have you ever wondered how Alexa works? How she gets smarter and works with various other gadgets? Or where Amazon might want to take the assistant in the future?
You could buy a smart speaker and give the assistant an ask yourself, but I sat down for a chat with two key folks behind Alexa and Amazon's Smart Home to learn more. Toni Reid, VP of Alexa Experience and Echo Devices, and Marja Koopmans, Director of Smart Home, gave me a deep dive into all things Alexa, from how the tech works to how it's constantly evolving to make your life easier.
Starting with the basics
One of the first questions I get from friends and family members alike is how these smart devices work, and Alexa can be a real head-scratcher for non-techies.
"When you say the wake word, it hears it, lights up and streams to the cloud. So once the customer states their desire — you know, play CNN, set a timer, etc. — that speech processing goes to the cloud to get transcribed," says Reid.
That's the first step, and it's a key one that we've seen Amazon improve on. More recent Echo devices, such as the fourth-gen model, are faster than older Echos at picking up the wake word and getting a response back. That's partly thanks to an on-device processor, which works to speed up these requests. It takes your voice and transcribes it to figure out what you're asking. And Reid describes the following steps as a domino effect. If it's a simple request, that can happen on the device, but more legwork is required when you ask for music or open a third-party skill. If you're asking for a song from Spotify or Apple Music, it goes through the partners' technologies to generate the proper result.
And this all happens pretty darn fast to get you your results reasonably quickly. There can be hiccups every once in a while, but Alexa has gotten the hang of it, especially with these more routine tasks like timers or the weather. Since Amazon's Alexa is cloud-based, you'll need an internet connection.
Another neat aspect going back to the start of the request is Alexa understanding how we as humans speak across different languages and locales. And Reid notes that rolling out a language, such as Arabic earlier this year, takes time and starts with a lot of data collection.
"It's not just accents or the words they use, but it's how they actually will ask for things. And so it's a really important part of when we launch a new locale," explains Reid.
Privacy is also central to the Alexa experience; Reid and Koopmans note just that. Your conversations or requests with Alexa are uploaded, and you can see those transcripts, but you can also remove them after they've been used for their request. Amazon also offers a privacy tab within the Alexa app for handling these controls.
"The way that Alexa is built with the service largely in the cloud, it allows us to roll out capabilities hourly if we wanted. So there's a great benefit for customers in that they're getting that sort of continuous improvement," says Reid.
How Alexa goes beyond voice requests
As we've seen in recent hardware launches and with software rollouts, Alexa can do more than tell you what the weather is, tell a story or crack a joke. An Echo Dot or a fourth-gen Echo can be used to control connected devices like smart bulbs or even a garage door through another device. The microphones that power Alexa are also used to listen for events that might be happening in your home.
Now, this broader idea is called "ambient computing," in that these devices can handle tasks or monitor without the need for you to make a request. A good comparison is having the coffee pot ready to brew by the time you walk over to it in the morning. Amazon calls these Hunches, in which Alexa can ask you when it notices something might be up — or, with "automated hunches," the assistant can trigger the action.
Take, for instance, if you didn't manually turn your porch light on in the evening or leave a light on late in the evening when you're in bed. Alexa can pick up on this and ask you if you'd like to turn that light on or off or even take the initiative and trigger the action on its own.
"She has a hunch that a device is not in its usual state," says Koopmans, "and then she can take action. She can either ask you, 'Hey, looks like you didn't turn on the porch light. Do you want me to do that?' Or when you've enabled automatic automated actions, she will do that for you."
It's an example of Alexa working for you or making life easier. Koopmans notes that Alexa currently initiates one in four smart home actions, and she suspects that the number will grow in the future. The other way Alexa can work with you is through Alexa Guard. With this, the microphones listen for different events like glass being broken, a dog barking or even a smoke alarm going off, and it can alert you.
The nice thing with any of these features is that they're available on most Echos, even dating back to the original Echo speaker from 2014. So much with tech, we see that the lifetime of these devices can shrink either through planned obsolescence or just with not being able to handle software updates, and Amazon has mostly avoided that with Alexa.
How Alexa makes the smart home simple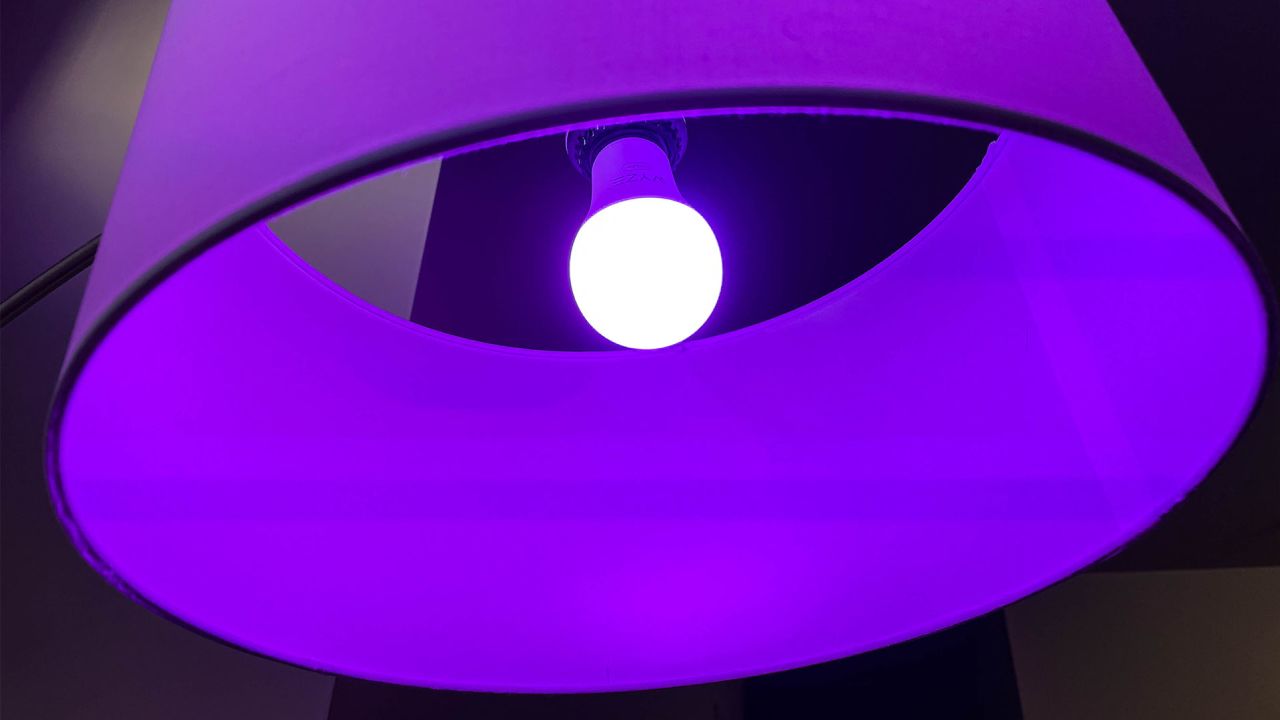 The smart home world can be a cluttered mess, with different standards and tons of devices to pick from. Through abilities like auto-identifying smart home devices and taking the guesswork out of the setup, Amazon is trying to make this easier through Alexa.
"Ultimately, consumers just want it to work. So we've always been open and have embraced all standards and protocols because it just needs to work for customers," explains Koopmans. She speaks about Frustration-Free Setup, in which Alexa and your Echo will automatically add a device like a smart light after you plug it in. Alexa's approach is handling the connections and then speaking to what you can do with that device.
It's also a key point for expanding the smart home — this way you can use various sources to find the right device for you, whether it be a smart garage door opener, a Wyze Bulb, a Belkin Wemo smart plug or even a connected coffee machine.
That experience isn't the typical case across smart home ecosystems right now — Apple's HomeKit works with fewer devices than Google or Alexa. But with the latter, Koopmans is clear that Amazon's approach is heterogeneous.
"If it becomes homogeneous and more of a walled garden, then I don't think that smart home will live up to its potential," says Koopmans, who has all kinds of devices in her smart home, and Alexa allows her to connect to a vast majority of them.
Yes, you could opt for an Amazon Smart Thermostat, but a Nest Thermostat can also be controlled with Alexa. Similarly, you could get a bunch of Echo smart speakers, but if you're more focused on audio quality you can get a Sonos smart speaker and it will work with Alexa.
"What we really want to do is help customers simplify their lives," says Koopmans. "And that's with just taking things off your to-do list as well as increasing convenience and increasing that peace of mind whether or not you're home or away."
Which Echo is right for you?
Central to any conversation about Alexa is also the devices on which you can use Amazon's smart assistant, and there are several to pick from. The other key point is that Alexa is pretty much the same across these aside from hardware-specific differences — for example, some Echo devices have a screen, while others are strictly speakers. In our testing across various models, Alexa is always quick to respond regardless of which speaker you're using. Furthermore, she's managed to deliver quicker responses to questions than Google Assistant.
If you're brand new to the Echo or Alexa space, the Echo Dot is not only affordable at under $50 but offers solid audio and quick Alexa responses, and it can be used to help build out a smart home. If you have kids at home, we'd recommend getting one of the Echo Dot Kids variations, which have the same core features but come in a paint job that resembles a tiger or a panda. And if you're keen on sound, the Echo Dot gets louder and provides a richer field of audio than a Nest Mini.
Those looking for more of a complete package with robust sound and smart home connectivity should opt for the full-size fourth-gen Echo. It can help get more smart home devices online, thanks to Zigbee (a popular smart home standard) being integrated. It's louder than a HomePod Mini or a Nest Audio speaker as well.
If you want a device that can pair Alexa's voice responses with visuals, be used for video calls or even for streaming movies and TV shows, the Echo Show 8 is a nice choice. The 8-inch screen is plenty for a smart display and provides an expansive view for consuming content. It also offers excellent sound. The two most expensive Alexa screens — Show 10 and Show 15 — are a bit more unique. The Show 10 uses a camera to rotate the screen to face you, which is surprisingly handy, and the Show 15 hangs on your wall as a family hub of sorts.
It's worth noting that Alexa isn't limited to just Echos but rather the full suite of devices — Fire TVs, tablets, earbuds and even intelligent glasses included.
I have high hopes for what the future of Alexa and smart homes can offer. And after my conversation with Reid and Koopmans, it's clear that they want Alexa to work for you with minimal hassle, and deliver on the promise of a more open ecosystem that works with all the major players.