This article is part of our series Battle of the Brands, in which we compare category-leading products to their counterparts to determine which are actually worth your money.
The midrange Google Pixel 7a shares so many similarities with the flagship Pixel 7 that it's almost impossible not to talk about one without mentioning the other.
They share a list of specs and features that are more alike than you'd think, and their prices are roughly the same; the Pixel 7a costs $499, while the regular 7 starts at $599 but is regularly on sale for less.
It's a debate for the ages: Should you buy the Pixel 7a and save a few bucks or go for the Pixel 7 and get roughly the same experience with a few niceties thrown in? Let's break them down and see which one is right for you.
Google Pixel 7a vs. Pixel 7 at a glance
If you want the best phone under $500, get the Pixel 7a. It's nearly identical to the Pixel 7 in terms of performance and camera capabilities, and has a more compact design for smaller hands.
If you want slightly better durability, stronger brightness, faster charging or more storage options, pick up the Pixel 7 — especially if you can find it on sale.
Quick comparison
| | | |
| --- | --- | --- |
| Display | 6.1-inch 1080 x 2400 OLED display, 90Hz | 6.3-inch 1080 x 2400 OLED display, 90Hz |
| Processor | Google Tensor G2 | Google Tensor G2 |
| Memory | 8GB | 8GB |
| Storage | 128GB | 128GB / 256GB |
| Rear cameras | 64-megapixel main camera, 12-megapixel ultrawide camera | 50-megapixel wide camera, 12-megapixel ultrawide camera |
| Front camera | 13-megapixel | 10.8-megapixel |
| Dimensons | 6 x 2.9 x 0.35 inches, 3.2 ounces | 6 x 2.9 x 0.35 inches, 3.2 ounces |
| Colors | Charcoal, Snow, Coral, Sea | Obsidian, Snow, Lemongrass |
Both phones have premium designs, while the Pixel 7a is easier to hold
From a distance, it's pretty easy to mistake the Pixel 7 for the 7a, and vice versa. These phones are nearly identical in their design approach, from the use of glass and aluminum to their large camera visors and squared-off corners. The only difference that's noticeable from a distance is the slightly chunkier bezels around the 7a's screen, and you have to know to look for them.
Both devices look and feel like flagships, which is especially nice on the 7a given its lower price. You get the same array of volume and power buttons on both, stereo speakers, USB-C ports and SIM card slots. Color options vary pretty greatly; the Pixel 7 comes in Obsidian, Snow and Lemongrass, while the 7a swaps out the latter for Sea and Coral.
Picking both devices up, I have to give the Pixel 7a an edge. It's a little bit smaller than the Pixel 7, thanks to its smaller screen, which makes it a little easier to use in one hand. For context, the Pixel 7 measures 6.1 by 2.9 inches, while the 7a comes in at 5.98 by 2.87 inches. It's obviously not a huge difference, but side by side, I definitely prefer using the 7a in one hand.
TL;DR: You'll get a similarly nice-looking design on both, though the Pixel 7a's compact design is more ideal for small hands.
For the best durability, get the Pixel 7
The Pixel 7 comes with Corning Gorilla Glass Victus on the front and back, which is more resistant to scratches and cracks than the Gorilla Glass 3 that graces the display of the Pixel 7a. That phone also has a plastic back, whereas the regular Pixel 7 uses glass on both sides. If you're worried about accidental scuffs, you'll have the best chance of survival with the 7.
The same goes for water resistance. The 7a sports an IP67 rating, while the 7 is rated for IP68. For context, that essentially means you can keep the 7 submerged in water for longer than the 7a, but only for a few extra minutes. Still, that could mean a lot if you drop your phone in a pool of water and have difficulty getting it out.
TL;DR: The standard Pixel 7 has a more scratch-resistant display and slightly better water resistance.
The screens look the same, but the Pixel 7 is technically brighter
Beyond their size, the Pixel 7 and 7a have very similar screens. The 6.3-inch and 6.1-inch AMOLED panels that grace the devices both share Full HD+ (2400 x 1080) resolutions, 90Hz refresh rates and support for HDR content. I've enjoyed using both to do everything from reading long articles and playing games to watching the latest episodes of "Family Guy" as clips on TikTok. The integrated fingerprint readers are also reliable and responsive.
If I had to give an edge to one of them, it's going to be the Pixel 7. I'm a sucker for a bright screen, and the 7 has just that. With a peak brightness of 1,400 nits, it gets noticeably brighter than the 1,000-nit Pixel 7a, making it easier to see in direct sunlight (especially helpful for me as I'm constantly walking the boards of Ocean City, New Jersey).
Whether you use it all the time or just occasionally, having extra screen brightness is incredibly convenient, and those who value this feature will find the Pixel 7 a lot more appealing.
Similar performance, similar software
The pure experience of using a Pixel 7 or 7a feels identical. Both phones ship with Google's flagship Tensor G2 processor, which gives you excellent performance whether you're multitasking, gaming or simply scrolling through social media. The chip also helps to power all the AI prowess packed into the devices (like the Google Assistant and camera features like Magic Eraser), and it gives you a great deal of security with the bundled Titan M2 chip.
Paired with the processor is 8GB of RAM in both phones, so you have enough headroom to keep apps open in the background.
It's worth pointing out that the Geekbench 5 tests I ran on the Pixel 7 and 7a were a bit different, but in everyday use, these phones feel exactly the same from a performance perspective. It's really impressive that Google is able to make these specs work not just on a high-end flagship but also on a midranger.
The software on both phones is also basically the same, which is a good thing. Google's Pixel experience atop Android 13 is stupendously fluid, responsive and smart. I'm still ravished over Material You and its homey, welcoming aesthetic as well as the many customizations you can make to the UI. Google's smart features like Call Screen, Hold For Me, the Assistant, the At a Glance lock screen widget and Night Sight make these devices some of the most intelligent you can buy, and the company's guarantee of five-plus years of software updates will keep the experience fresh.
TL; DR: Regardless of which one you pick up, you'll be delighted by how capable the Pixel 7 and 7a are.
Surprisingly, the Pixel 7a's cameras are slightly better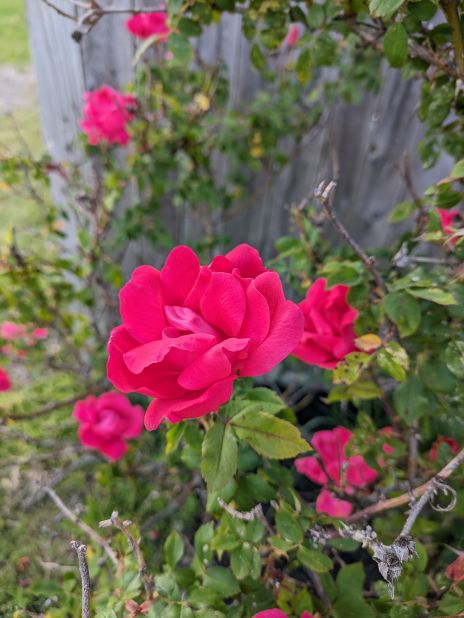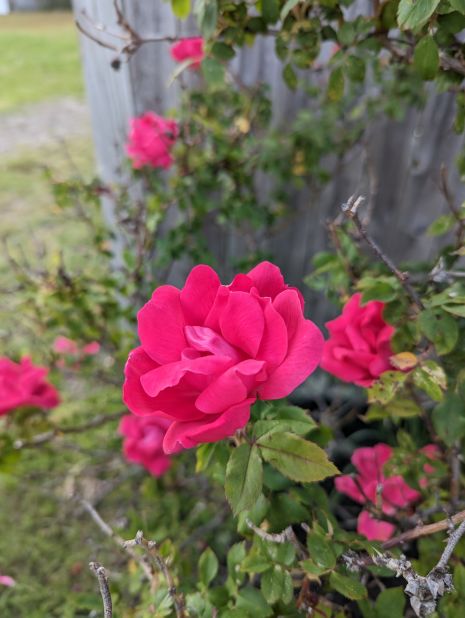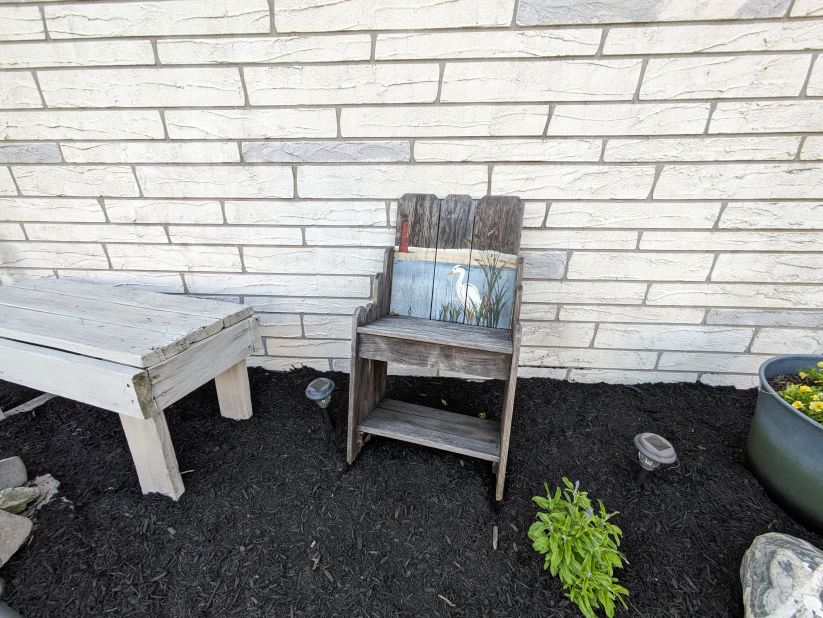 Google Pixel 7a vs. Pixel 7: What's the difference?
I can't believe I'm saying this, but the Pixel 7a's cameras are — debatably — better than the Pixel 7's.
On paper, one would assume that to be true anyway. The Pixel 7 comes with a 50-megapixel f/1.9 main lens and a 12MP f/2.2 ultrawide, while the 7a gets a new 64-megapixel f/1.9 main camera and 13-megapixel f/2.2 ultrawide. Shooting with both phones side by side, it's absurdly hard to tell the difference in quality.
That's because there really isn't one. Both phones capture well-detailed photos in broad daylight, dim conditions and pitch-black night skies, all thanks to Google's image processing. Video quality is capped at 4K and 60 frames per second on each device, and all the same camera tricks like Magic Eraser and Long Exposure are available on both phones (minus Cinematic Blur and Action Pan, which remain exclusive to the Pixel 7).
Where the 7a bests the standard 7 is in detail and lens width. Because the main camera has 64 megapixels to work with instead of 50, the sensor is able to pull out a bit of extra detail in each photo. It's indiscernible on a smartphone screen, but blowing the photos up on your computer will present you with added sharpness that you can't get on the Pixel 7. And while the 7's 50-megapixel camera is technically a little bigger than the 7a's 64-megapixel shooter — allowing for slightly better bokeh in portrait photos — it doesn't mean a whole lot since there isn't as much resolution.
Meanwhile, the ultrawide lens on the 7a is 120 degrees, whereas the regular 7 has a 114-degree ultrawide. That means you can capture a lot more of a scene in a single photo, which is helpful when you're shooting large landscapes or can't back up far enough to fit all of your friends.
I'd also like to mention that the 7a's 13-megapixel selfie camera is a bit better than the 7's 12-megapixel front-facing lens. Selfies are generally sharper with better lighting and color reproduction.
TL;DR: Both of these phones take great shots, but the Pixel 7a is surprisingly superior in some areas
Battery life is about the same, but the Pixel 7 recharges faster
The Pixel 7 has a 4,355mAh battery, while the 7a has a bigger 4,385mAh cell. That difference is very minimal, so it's no surprise that both phones last about as long as one another on a full charge, which is to say a full 16-hour day.
Generally speaking, I end each day with about 20 to 25% left in the tank, which is pretty good. If you want to extend that and try to get to two days, you'll have to flick off the 90Hz refresh rate and use Google's battery saver mode. With that setup, I was able to end days with 40 to 45% left, which could be extended to 50% if you're careful.
Neither of these phones will give you multi-day battery life out of the box, but it's not really a big deal since both will reliably last full days with full charges.
When it comes time to recharge, the Pixel 7 will juice up faster. It features 20W wired and wireless charging, whereas the 7a only gets 18W wired and 7.5W wireless. I'll admit, the charging speed over a USB-C cable isn't drastically different between the phones, but the Pixel 7 does go from 0 to 100% faster than the 7a will. And if you want to charge wirelessly, you'll have a far better experience with the Pixel 7 given the more significant charging speed.
TL;DR: You'll get great battery life from both phones, but the Pixel 7 charges faster
If you need extra storage, get the Pixel 7
The Pixel 7 is also the phone to get if you care about storage. The Pixel 7a is only available with 128GB of space, which isn't a lot in this day and age. Meanwhile, the Pixel 7 is available with 128GB, 256GB or 512GB of storage. If you find that you need extra storage for photos, files or your app collection, the Pixel 7 will give you just that.
Bottom line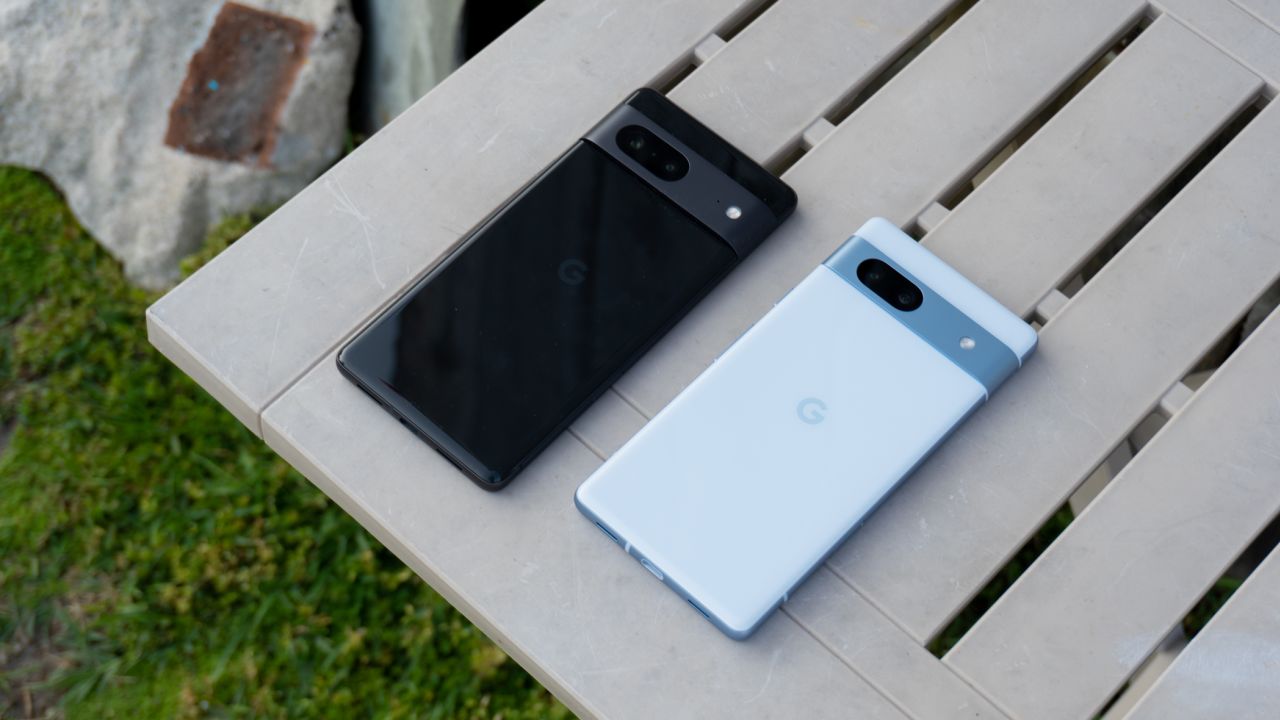 If you need a phone with fast wireless charging, more storage than 128GB, slightly better durability and a brighter screen, get the Pixel 7. Everyone else should save their $100 and go for the Pixel 7a, which affords you roughly 90% of the experience.
Obviously, the Pixel 7 is regularly on sale for around $499, which can make the Pixel 7a look like a bad deal. And at that point, it is; if you can get a Pixel 7 for the price of a 7a, go for it.
But if at any point the 7a costs less than $499 (which is expected to happen a lot given what we've seen with previous Pixels), you'd be a fool to miss out. That's an incredible deal for a phone with a perfect in-hand size, flagship performance, amazing cameras, all-day battery and spectacular software.
Regardless of which phone you're eyeing, you won't be disappointed. Google hit the ball out of the park with the Pixel 7 and 7a, and you'll be happy with either one.