CNN —
TikTok trends have taken over, and now they're lighting up your room in a fun and colorful way. Whether you're filming your own videos and looking to create a cooler space or in search of creative lighting for around your home, an LED string or strip light can add bright color and bring your space to life. Not looking to add light strips or hanging lights? Try an LED light projector instead, which casts light onto your walls and ceiling but can be neatly tucked away when not in use.
We've rounded up our top picks of projectors, string lights and strip lights that will help turn your space into the trendiest room yet.
Projectors
Aurora Night Light ($29.99; amazon.com)
While not an LED strip light option, this mini projector casts light onto the ceiling. It has eight different modes and features a remote-controlled timer. There's a removable cover as well so you can choose between Northern Light-esque lights or just a soft glow. Bonus: It has a built-in mini speaker.
LBell Night Light Projector ($46.99, originally $49.99; amazon.com)
This light projector casts stars and LED ocean waves onto your ceiling. It's remote controlled, so it's easy to switch between colors and light patterns. This option is also sound controlled, which we think is really cool. The sound sensor allows the lights to change based on the music you're playing or the clap of your hand.
BlissLights Sky Lite (starting at $49.99, originally starting at $59.99; amazon.com)
This projector casts a single color (either green or blue) onto your wall or ceiling. It combines a light display of what BlissLights calls "drifting stars" against a transforming blue nebula cloud. You're getting solid points of light against a soft moving background for a dreamy escape right in your room.
Strip lights
Daybetter Smart RGB LED Strip Lights With Bluetooth (starting at $19.99; amazon.com)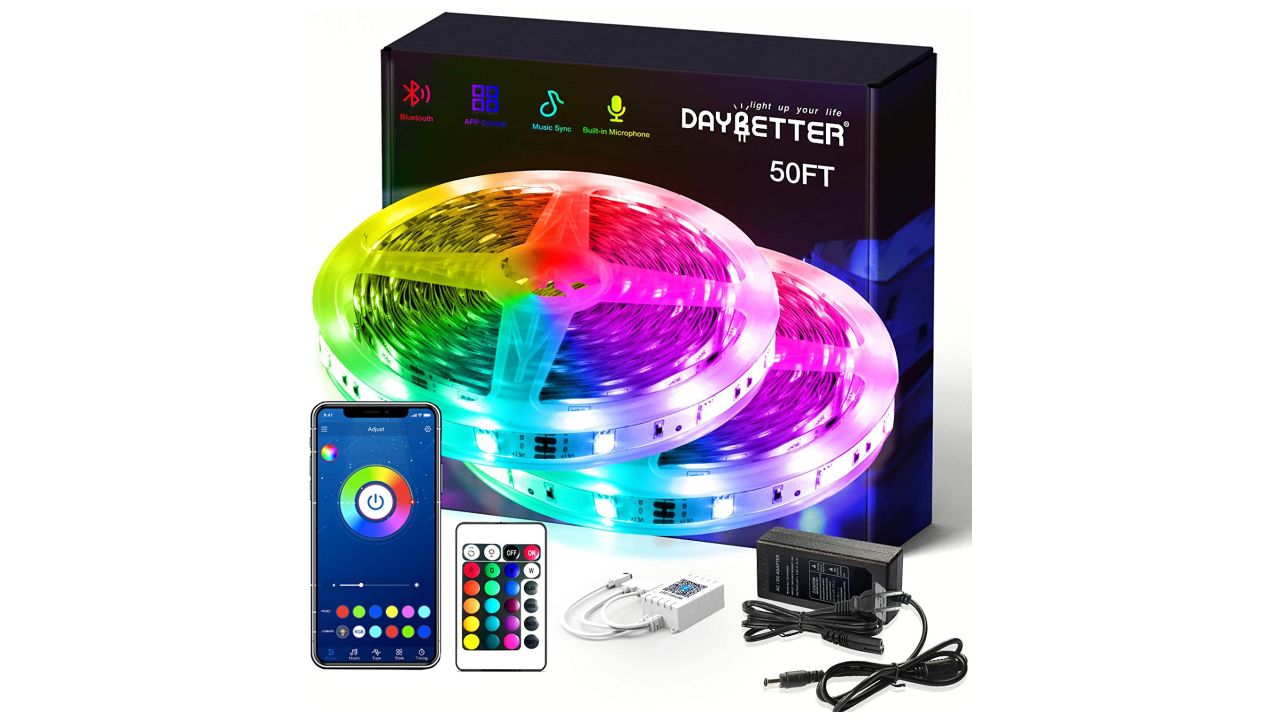 These strip lights are perfect for lining your ceiling or for lighting up underneath your bed. You can control color and brightness through the free smartphone app or by using the remote included with the lights. You can use ambiance mode to sync your light effects with music. It sticks to surfaces with 3M adhesive tape and is cuttable and linkable.
Gusodor LED Strip Lights ($26.99; amazon.com)
The lights in this option have 28 dynamic modes like strobe, flashing, gradient, breathing and other light patterns. You can customize the color of your lights using Gusodor's app to create your own blend of colors to make your room exactly how you'd like it. They also sync to music. They're easy to install, with an included adhesive pad, pin connectors and buckles.
Vilsom 16.4-Foot LED Strip Lights ($13.98; amazon.com)
This is the most affordable option, coming in at the low price of $13.98. You're getting a 16.4-foot roll of LED light strips, along with a remote, power adapter and 10 fixed buckles. We like these lights for adding a touch of color behind a TV or computer, or for lightning up your headboard.
KJoy 16-Color Color-Changing Rainbow Curtain Lights ($27.99; amazon.com)
With 10 dropping string lights, 16 color options and four different light shows, these string lights give you loads of options when it comes to lighting up your room. There's also a timer mode so you can use your lights without having to worry about them staying on for hours on end. This light strand is super versatile when it comes to its power source, as it can be plugged into a computer, USB wall plug or power bank.
String lights
300-Light LED String Light ($29.99, originally $51.99; wayfair.com)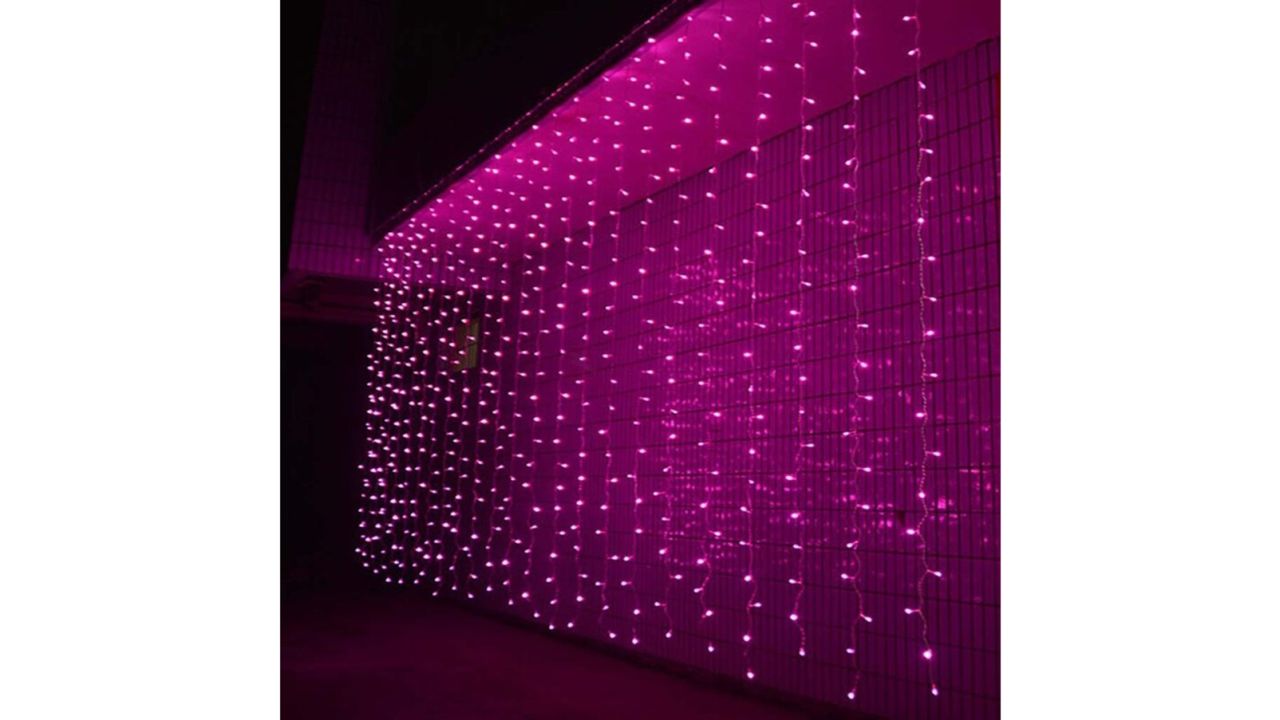 This light strand is perfect for covering a larger area of space in your room. It's available in six different color options, and we like the choice of having solid colors throughout. The string lights provide a more whimsical feel and would look great hanging over a solid wall or on a window to add some fun light in front of or behind curtains.
Daughterty LED 32-Foot 100-Light Fairy String Lights, Set of 2 ($44.99; wayfair.com)
These fairy lights give a different vibe than the LED strip lights. You can wrap them around any hanging frames, hang them down a wall or window or even use them to light up your headboard. You'll see the metal wires, but they're so thin it won't distract from the color of your lights. They're powered by AAA batteries, so once you plug those in, you're good to go.