Samsung's Galaxy S23 series is here, and there's a model for everyone. There's the 6.1-inch S23 for people who just want a traditional high-end Android phone, a larger 6.6-inch S23 Plus for those who like a big screen and the massive 6.8-inch Galaxy S23 Ultra, which sports a 200-megapixel camera and S Pen for those who want the most out of their next phone.
If you plan on picking up one of these promising smartphones, it's always a good idea to protect it with a case. Even though these phones come with stronger glass and aluminum than last year's, they're still very fragile.
Here are 11 of the best cases you can get for Samsung's new Galaxy S23 series, whether you want rugged protection or just something simple and sleek.
Samsung's leather case for the Galaxy S23 series is a solid go-to if you want something simple. It's wrapped entirely in genuine leather and offers decent protection for your phone from drops and scratches. The finish will naturally patina over time, and it's soft while remaining grippy enough to not slide out of your hands.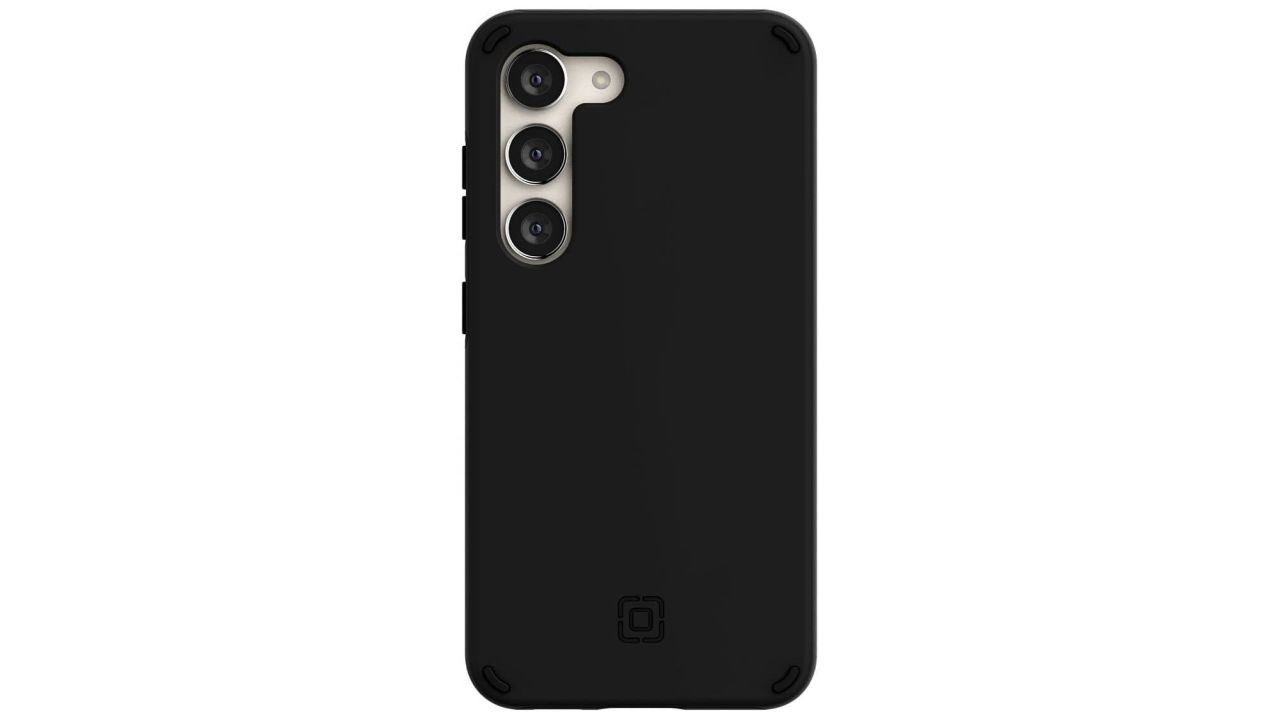 Incipio's Grip Case for the Galaxy S23 is a great choice if you need extra protection in a sleek yet rugged package. It comes with 14-foot drop protection, a raised bezel to protect the display, extra-grippy sides and even an antimicrobial coating that prevents 99.9% of surface bacteria. It's available in black or Midnight Navy.
Spigen always makes stellar clear cases, and its Ultra Hybrid option for the Galaxy S23 is no exception. Made with a durable material that's designed not to yellow over time, it's a great case to slap on if you need protection but still want to show off the color of the phone underneath. You can get it completely clear, with a matte black rail or with a frosted black back.
OtterBox has some of the most durable cases in the market, and its Commuter Series for the Galaxy S23 promises to be just that. It's capable of withstanding three times as many drops as military standard cases, it offers a synthetic rubber slipcover and polycarbonate shell for grip and durability and it's made with more than 35% recycled plastics. It also integrates an antimicrobial additive to repel bacteria. It's available in Trees Company (green), Into the Fuchsia (pink), Don't Be Blue, and black.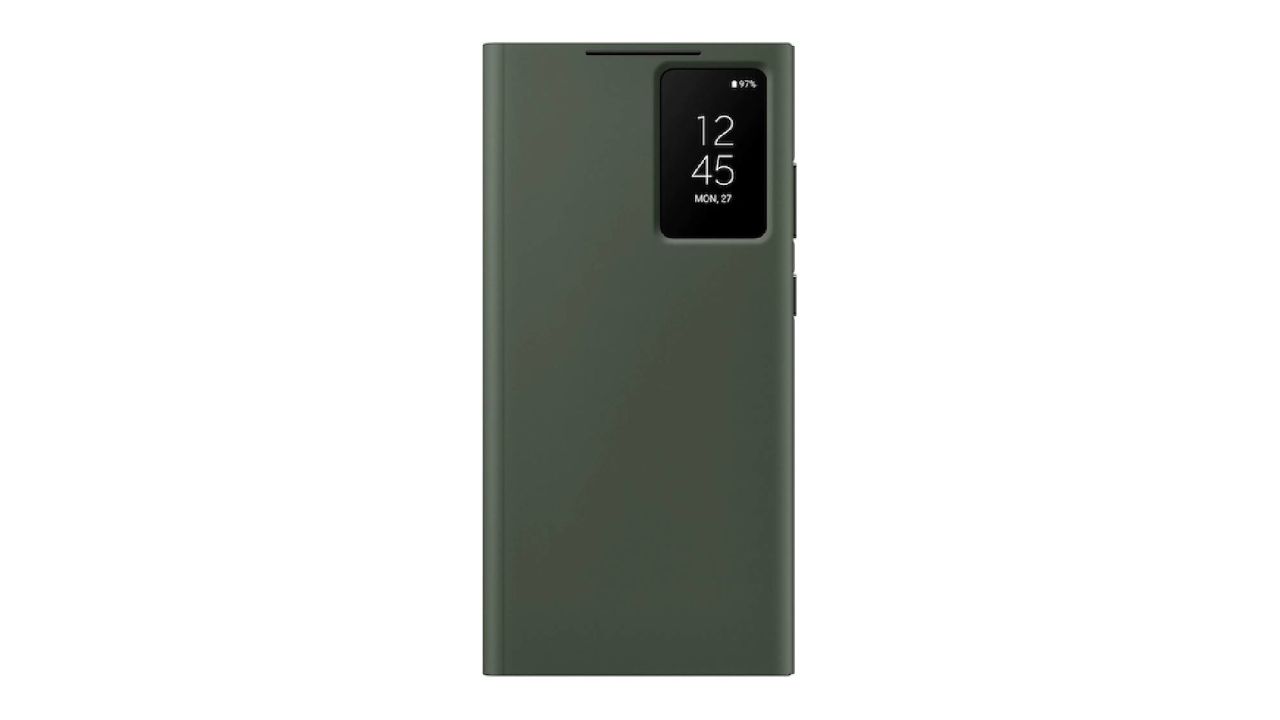 Samsung's S-View Wallet Case is unique in that it gives you both front and back protection for your S23 while also providing a convenient peek into your phone thanks to the cutout at the top right. You can quickly glance at the time, date and your notifications all without having to open the flap. Inside, you can store a couple of credit cards, and you can answer phone calls thanks to the earpiece cutout at the top.
Speck's new Presidio 2 Grip case is 20% thinner than the previous version, and it uses special Armor Cloud technology to cushion your Galaxy S23 like an airbag would. Providing 13-foot drop protection, the case also boasts no-slip inverted grips and antimicrobial protection. It ships in black, charcoal, and Coastal Blue.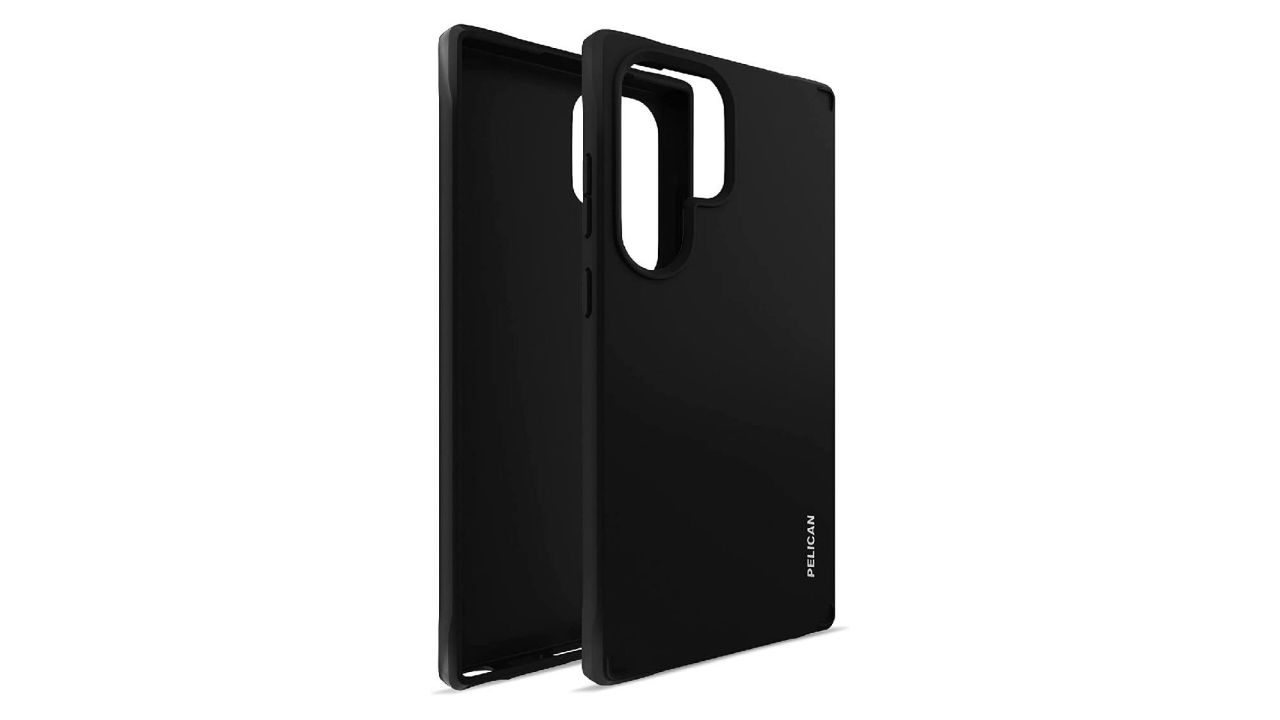 The Pelican Ranger case from Case-Mate offers a sleek and scratch-resistant design, 15-foot drop protection and advanced shock absorption to protect your Galaxy S23 at all costs. It's made of recycled materials, keeps your phone fully compatible with wireless chargers and is available in both matte black and clear finishes.
If you want a rugged case but are shopping on a budget, the Tough Armor Galaxy S23 case from Spigen is a great choice. The case comes with shock absorbers at the top and bottom to protect your phone, as well as a kickstand on the back so you can prop it up and use your phone hands-free. It's available in three colors: black, Abyss Green and gunmetal.
If you're a fan of silicon cases, the official Samsung option is a solid pick. It comes with perfect cutouts for the cameras and ports, a grip-friendly finish and five vibrant colors: green, navy, lavender, cream and orange. It's also not very expensive.
Incipio's collaboration with Kate Spade New York has produced a lot of stylish cases in the past, and their latest Hardshell Case for the Galaxy S23 is another solid entry. It's a very basic case, made of clear plastic that snaps to the back of your phone. It offers a transparent build and glittery flowers scattered about, adding elegance and an eye-catching finish.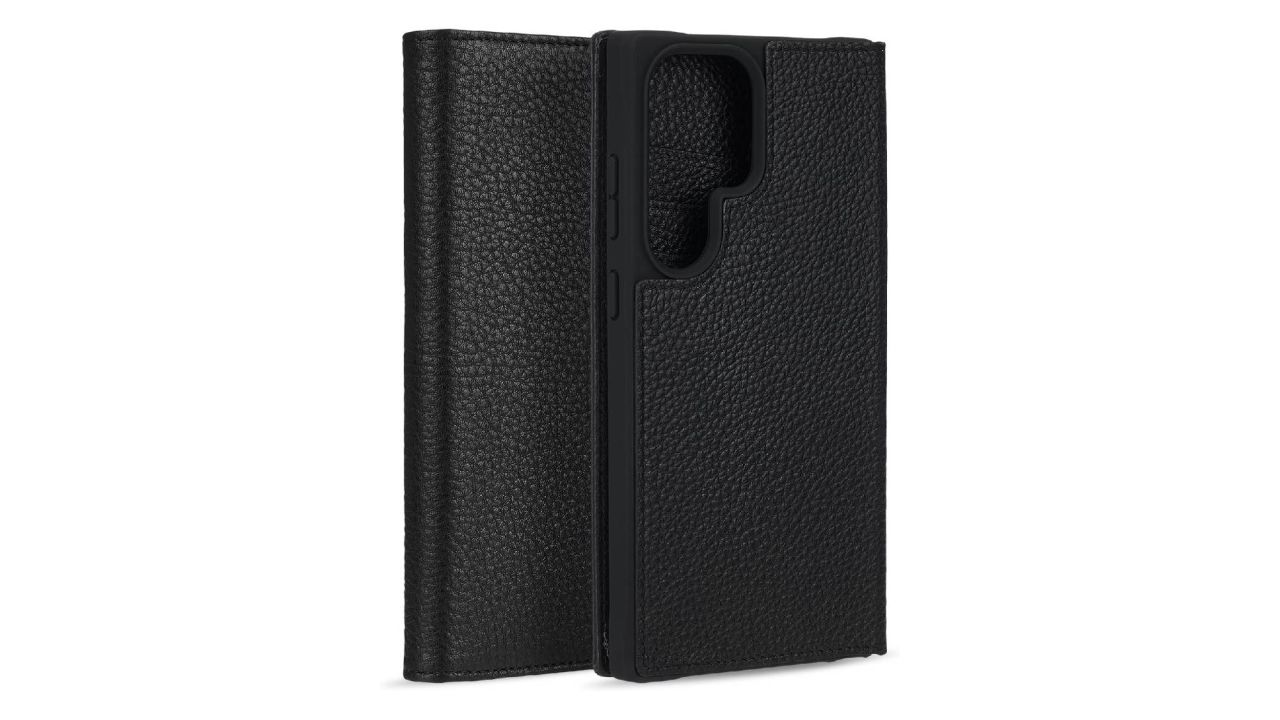 Want to combine your phone and wallet into a single item? Case-Mate's Leather Wallet Folio for the Galaxy S23 is a great way to do it. Available in a variety of finishes, the folio gives you front and back protection for your phone while offering plenty of storage for things like cards, cash, your driver's license and more. What's more, it's not too thick and won't block wireless charging.