If you've already nabbed one of Samsung's shiny new Galaxy S22 smartphones, it may be worth pairing your purchase with a neat accessory or two. From protective covers to speedy wall chargers, here are our favorite accessories for the Galaxy S22, S22+ and the S22 Ultra.
Cases
Samsung's wrap-around, foldable case goes the extra mile by pairing protection with some fun functionality, allowing the phone's LEDs to display things like time, incoming calls, messages and even alarm clock controls — even when it's closed. Plus, it comes with a slot inside the cover to hold your cards. It's long been a first-party option for all Samsung's phones, as well as one of our favorites.
The S-View Flip Cover is a more affordable version of the LED View cover. It still snaps onto the back, sides and most of the front, but offers a hole in the case to see the display instead of a transparent cover. Choose from deep red, classic black or white.
This slim, form-fitting case from Spigen has air-cushioned corners to help absorb impact from drops. The herringbone design on the back adds design flare to a relatively simple case and its raised edges help prevent common surface scratches.
This simple silicone case doesn't show off with fancy features, but offers a simple layer of protection on the sides and back of your device, and a slight lip to better protect that coveted screen on your S22, S22+ or S22 Ultra. The slim profile will easily slip easily in your pocket and it comes in purple, green, black and maroon.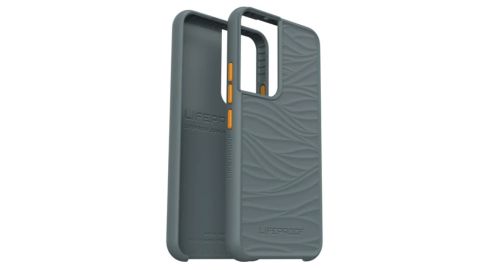 With a sculpted pattern that draws inspiration from the ocean waves, the sleek Wake case is made from over 85% recycled ocean-based plastic, making it an eco-friendly choice. The hardshell plastic snaps onto the back of your phone and offers up to 12 feet of drop protection.
$59.95 $53.95 at Pela
This eco-friendly case from Pela trades traditional silicone for a 100% compostable design. A softshell case that attaches to your S22, it comes in black, purple, blue and green. We also love that it's compatible with Qi-enabled wireless charging and in our testing, the case didn't stretch or lose shape easily.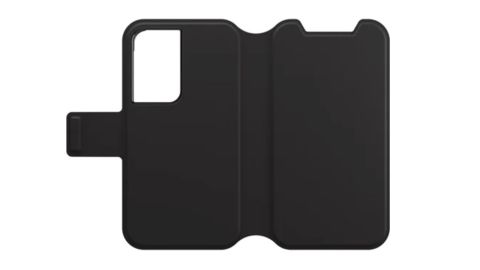 OtterBox's take on a wrap-around phone case features both a card and cash slot, but the real beauty is that it keeps your stuff safe with a magnetic latch while simultaneously protecting the display of your S22, S22+ or S22 Ultra. It's made of a soft-touch synthetic material and offers excellent drop and scratch protection.
For just under $20, this case from Smartish beefs up the durability of your S22 while adding function with multiple slots for cards, cash and other smaller gadgets. Though it's not a wrap-around case, it offers a more secure grip with ribbed sides at an affordable price.
This totally clear case from Speck lets the design of the S22 shine. It offers up to 13 feet of drop protection in a relatively slim build and, unlike other clear cases that can feel greasy, this features Speck's Perfect-Clear coating which never got plagued with yellow tint like other cheaper options.
Screen Protectors
This screen protector has curved edges to protect the device's entire display. It's designed with fingerprint unlocking in mind so you won't lose touch sensitivity and we appreciate that it comes in a two-pack at an affordable price.
$49.99 at Zagg
This flexible hybrid polymer screen protector is engineered to be unbreakable. The smooth finish maintains perfect touch response to feel just like your phone screen, plus it's compatible with Samsung's biometric scanners meaning so it won't disrupt or disable your ultrasonic fingerprint scanner.
This flexible screen protector features blue light filtration, which helps reduce harmful blue light emitted from your phone screen that can cause strain on your eyes. It's made of the same durable materials as OtterBox's other Alpha Flex protectors so also keeps your phone free of cracks, splinters and scratches.
Chargers
The Anker PowerLine+ is our top pick for best USB-C cable and has a braided nylon exterior that makes it durable against bends and hard rubber ends, while adding extra protection for USB-C. The PowerLine+ also offers up to 60-watt charging to deliver a fast charge to your Galaxy S22.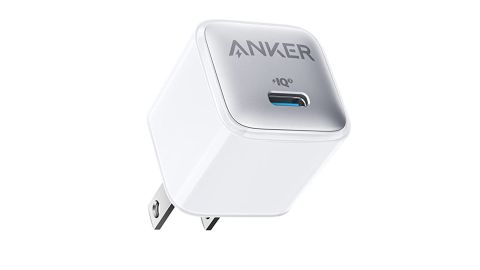 We're big fans of the Anker Nano Pro because it delivers a safe, efficient and quick charge to your phone. It can deliver up to a 20-watt charge and comes in white, black, lavender and light blue.
Our pick for overall best Qi charging pad, this pick from Logitech delivers a safe 10-watt charge and comes in black, white, lilac and blue sage.
Designed to fast-charge your Galaxy S22, this charging stand keeps your phone upright so you can clearly see the screen while it charges. It was also our pick for best wireless charger for Samsung phones.