With the recent release of Sony's PlayStation VR 2, virtual reality fans have been treated to a brand-new way to enjoy their favorite, immersion-packed pastime. Fueled by the PS5's substantial power, the next-gen VR headset significantly trumps its predecessor with a ton of tech improvements and fresh features, from 4K resolution and eye tracking to an incredibly streamlined setup process and innovative Sense controllers.
Of course, fancy features and impressive performance don't amount to much if these elements aren't smartly leveraged to deliver cutting-edge gaming experiences. Thankfully, the PSVR 2's growing library is already stacked with dozens of titles, including several specifically designed or updated to take advantage of the hardware's unique, powerful potential.
We've spent the last couple of weeks beneath the headset, taking its 25-plus launch titles for a test drive. So if you're a PSVR 2 early adopter, wondering how to best experience and appreciate PlayStation 5's new VR platform, you'll want to check out our top picks below.
Horizon: Call of the Mountain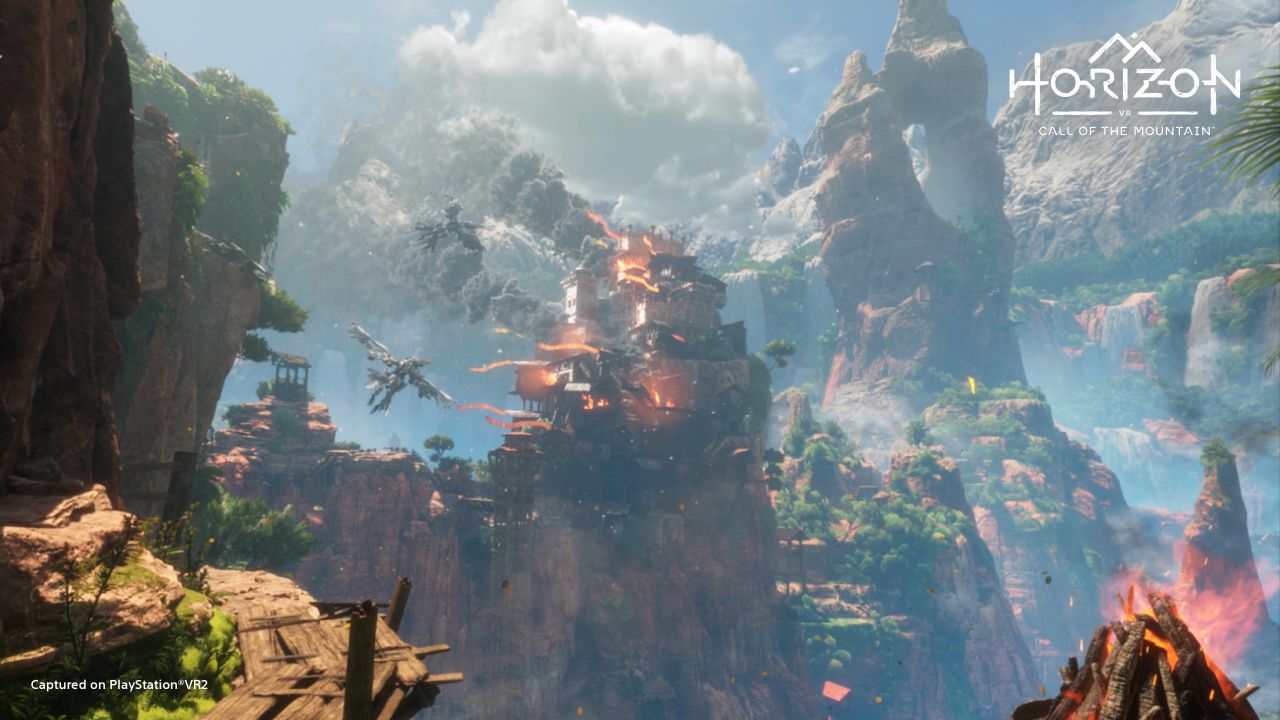 If you picked up a PSVR 2 at launch, there's a good chance you already owned a PlayStation 5, which also means you're probably a big fan of the platform's exclusive first-party franchises. So while it's a bit of a no-brainer, it's still worth noting this spin-off of the popular Horizon series is an absolute must-play. Breathtaking visuals, incredibly immersive gameplay and an absorbing side story from one of our favorite video game universes make Horizon: Call of the Mountain an easy recommendation, not to mention the perfect way to showcase the PSVR 2's considerable prowess to friends and family.
Gran Turismo 7
You needn't be a fan of Sony's long-running racing simulation series to appreciate Gran Turismo 7's ability to place you in the cockpits of some of the coolest cars to ever tear up the blacktop. The ridiculously realistic experience will have you instinctively white-knuckling the wheel, buckling up and bracing yourself for a speed limit-abusing romp around gorgeously detailed tracks from all over the globe. Best of all, the PSVR 2 update is free to those who already have the game in their livery, er, library.
Resident Evil Village
If you thought Resident Evil Village's nearly 10-foot-tall Lady Dimitrescu was already intimidating, just wait until you encounter the stretching baddie from beneath the PSVR 2's headset. More than just making its vampiric antagonist more terrifying, this free update leverages the claustrophobic potential of the virtual world to significantly ratchet its frights. Building on the survival horror series' previous VR ports, Resident Evil Village also delivers one of the platform's most impressive, bone-chilling visual presentations.
Kayak VR: Mirage
If the previous picks' pulse-spiking monsters, motorsports and mountains have you craving a more relaxing VR vacation, we can't recommend Kayak VR: Mirage enough. As peaceful as it is eye-popping, this beautiful, serene kayaking simulation perfectly mimics the water sport — complete with realistic physics and arm motions — while immersing you in some of the medium's most pleasant outdoor environments.
Moss & Moss: Book II
Originally released as a PlayStation VR exclusive, the Moss series has been a virtual reality staple for some time now. But that doesn't make it any less worthy of a spot on this list. Updated with enhanced haptics, eye tracking functionality and other PSVR 2-specific features, the charming fantasy action-adventure franchise is better than ever on Sony's new platform. Whether you're an existing fan of the medium's most adorable mouse or you've yet to lead Quill on her epic monster-slaying, puzzle-solving journey, Moss and Moss: Book II (available separately or in a bundle) are two of the best reasons to don the headset.
Demeo
Tabletop game night makes the leap to virtual reality in this innovative, turn-based tactical dungeon crawler. Combining all the sword swinging, spell casting and loot plundering you'd expect from the fantasy genre with the 3D miniatures and dice rolls of a Dungeons & Dragons-like board game, Demeo can be braved by lone wolves but is even better when tackled by a party. This social aspect is further supported by cross-play, which allows up to four evil-vanquishers to join forces over both VR and screen-based platforms.
Star Wars: Tales from the Galaxy's Edge — Enhanced Edition
An easy recommendation for fans of the galaxy far, far away, this updated port of the Meta Quest title puts players in the boots of a droid engineer who quickly finds themselves in way over their head. Based in Batuu — the original planet conceived for the Disney parks' Galaxy's Edge lands — the sci-fi adventure retains all the blaster-firing and lightsaber-flinging action of the original but significantly beefs it up with the PSVR 2's advanced capabilities. Best of all, this definitive take also packs in the excellent Last Call DLC, which significantly expands on the original game.
Tetris Effect: Connected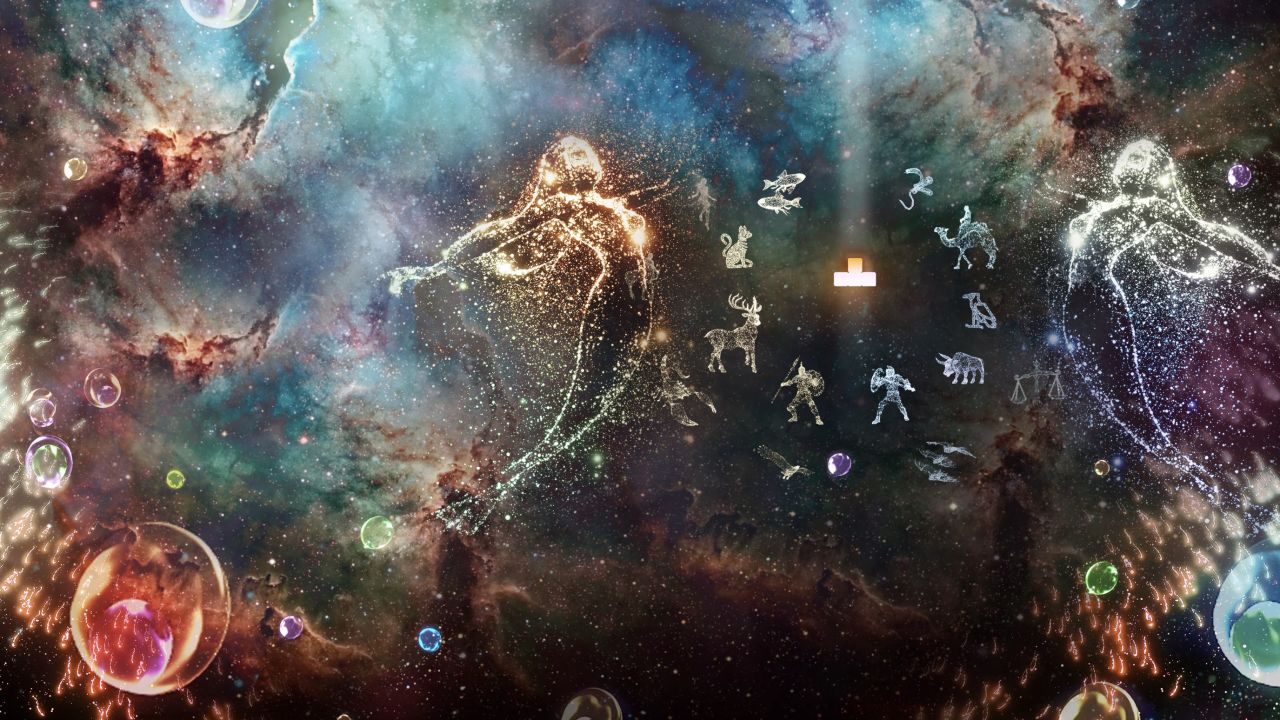 Tetris has come a long way since it first blistered our thumbs on the original Game Boy, spawning multiple sequels and spin-offs — and even more imitators — over the years. But its latest iteration, Tetris Effect: Connected, is by far the best yet, featuring new modes, killer music and mesmerizing visuals. And that's before you experience it beneath the PSVR 2 headset. In addition to offering this fresh take on a familiar classic in virtual reality, the enhanced edition synchronizes the new platform's haptics to the soundtrack, allowing you to lose yourself in the addictive puzzler like never before.
No Man's Sky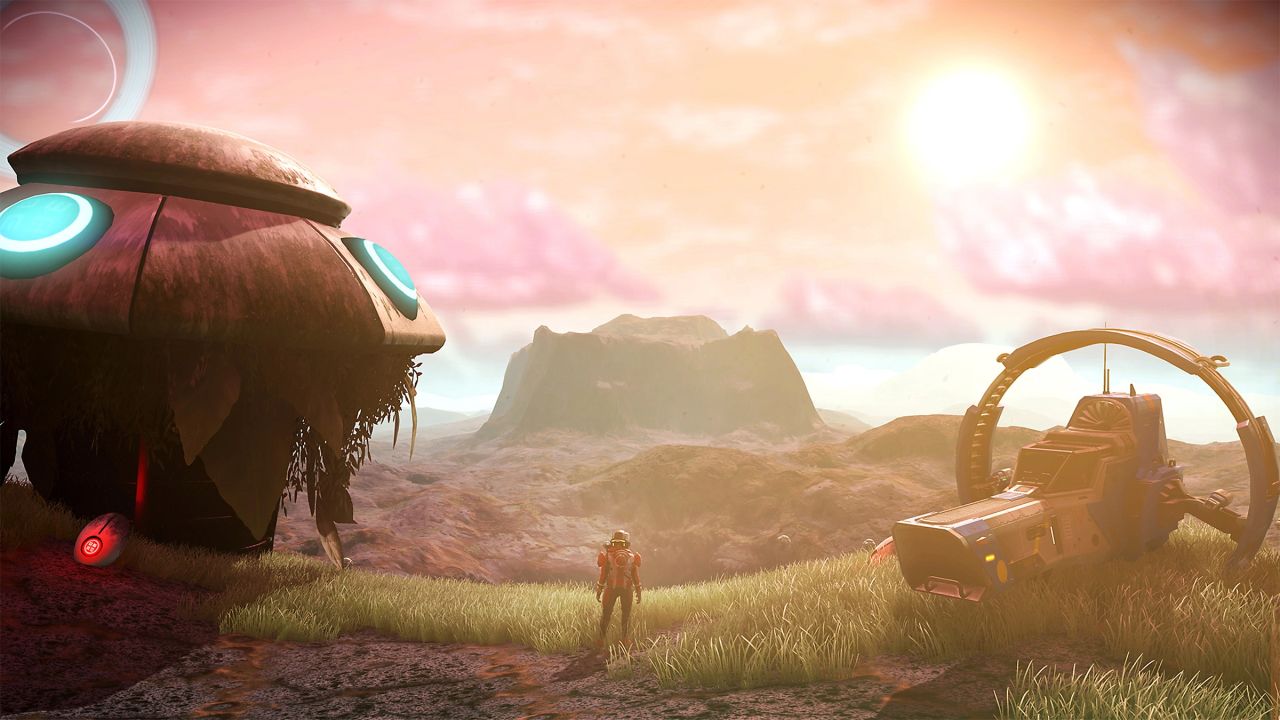 Long before Starfield started boasting about its 1,000 planets, No Man's Sky was already allowing galaxy-spanning pioneers to author their own sci-fi adventures in its near-infinite universe. The action-adventure survival sim's latest VR update not only retains this sense of limitless scope but tailors it to the virtual reality platform to deliver an incredibly immersive experience. Thanks to its brilliant use of the PSVR 2's Sense controllers as well as its clever haptic feedback inclusions — in both the headset and controllers — this one justifies its purchase the very first time you climb into the cockpit and take flight.
The Light Brigade
From Pavlov to Pistol Whip, there's no shortage of quality shooters to dive into once you get behind the PSVR 2 goggles. But it's The Light Brigade's compelling blend of supernatural elements, stylized visuals and World War II weaponry that keeps us coming back even after repeated deaths. Of course, that latter element is also part of the fun, as this unconventional shooter isn't shy about restarting your position and stealing your progress — not unlike Elden Ring or Dark Souls. Thankfully, its engaging gunplay and engrossing upgrade systems feed an absorbing loop that'll find you braving its light-deprived battlefields over and over again.
Jurassic World Aftermath Collection
Nothing quite sells the immersive nature of virtual reality like going toe to toe with a prehistoric beast. But more than simply allowing you to stare in awe at a towering T. rex, this adrenaline-spiking adventure tests your stealth, survival and puzzle-solving skills. And like many of the aforementioned titles, this definitive collection sports enhanced visuals, peppier performance and advanced haptics to take full advantage of Sony's next-gen VR platform.
After the Fall — Complete Edition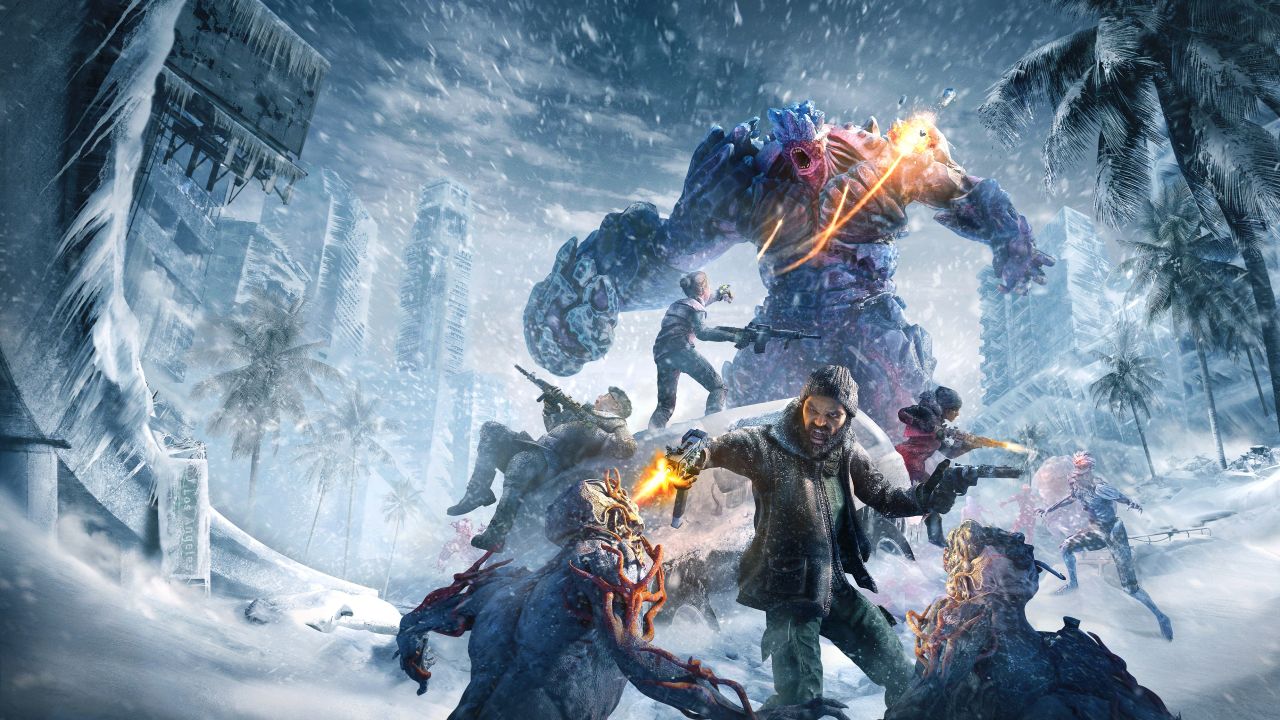 Blasting through swarms of walking corpses alongside a squad of your buddies is fun on any platform, but After the Fall's take on the undead end of days is especially entertaining from beneath the PSVR 2. On top of being upgraded and enhanced to leverage the new headset's features, the first-person co-op shooter adds two new levels to its arctic post-apocalypse. And while After the Fall's best enjoyed on the PSVR 2, its cross-play support means you can team up with fellow zombie-slaying survivors on other VR platforms.