Years after its original release — with the Switch Lite and Switch OLED arriving along the way — the Nintendo Switch remains one of the most versatile video game consoles on the market.
Besides offering some of the most well-regarded Nintendo games available today, the Switch library offers an overwhelming amount of variety from top developers big and small. From platformers to role-playing-games to minigame collections, Nintendo's console truly has something for everyone.
To help you filter through the clutter, we've broken down the best Switch games available right now.
Improving on Breath of the Wild — one of the best games of all time — was no small task, but The Legend of Zelda: Tears of the Kingdom somehow makes its predecessor seem modest by comparison. This expansive adventure builds on the gorgeous world and open-ended action that made its predecessor so beloved, with an unprecedented level of player freedom that lets you explore Hyrule and take the fight to Ganon however you see fit. With a significantly larger game world, a fresh focus on vertical exploration and new tools that let you build creative contraptions and powerful DIY weapons, Tears of the Kingdom is one of the most expansive action games ever — and one that no two players will experience exactly the same way.
There's no Tears of the Kingdom without Breath of the Wild, which we considered to be the best we ever got from the Zelda series up until 2023. It takes some of the franchise's earlier concepts and expands them with concepts found in modern open-world RPGs to create something bold, fresh and new. As you're left to guide Link through a regressive vision of the kingdom of Hyrule to keep the villainous Ganon from wreaking havoc once more on the world, you're faced with a series of quests and missions to complete. Each step forward through the gorgeous land of Hyrule is a real treat, and the expansive world means you're always discovering something new, so there's always a reason to keep playing.
Escape the perils of everyday life by losing yourself in a new world on your own island paradise. Animal Crossing: New Horizons is a laid-back simulation game that lets you retreat to a fun new home surrounded by animal villagers. Wake up each day and go fishing, catch bugs, pick fruit or craft some awesome new items to decorate your home with. Invite your real-life friends over for a stroll through your town, or keep it closed off so you can enjoy a stress-free facsimile of your own life, with 200% more hilarious animal pals. This is the first time the Animal Crossing series has ever been on the Switch, and it's quickly taken the world by storm. Fall in love with it on your own when you jump in and see just how awesome island living can be. You can read our full review here.
Mario's very first outing on the Nintendo Switch is a globe-trotting adventure that has him running all over the world to stop Bowser from forcing Princess Peach to marry him. Mario's got a new sidekick named Cappy, who lets the plumber take over any character in the game, for some fun new hijinks. Plus, it steps outside the Mushroom Kingdom to introduce dozens of new locales — like beaches with water made of soda and 2D areas where 3D Mario flattens out for some retro platforming — and does this all to great effect. This is the definitive Mario experience on Switch, and it should attract a wide variety of players.
While Metroid fans wait patiently for Metroid Prime 4, they can finally play the long-anticipated Metroid Dread. Set after the events of 2002's Metroid Fusion on Game Boy Advance, Dread offers traditional exploratory side-scrolling where power-ups allow series heroine Samus to access previously unreachable areas on the map like in previous entries. New for this installment is the introduction of tense, exhilarating stealth sequences that challenge you to avoid the extremely deadly EMMI robots that roam various areas of the game.
The Pokémon franchise has long abided by the "if it ain't broke, don't fix it" mentality. But as the series recently reached its 25th anniversary, Pokémon Legends Arceus finally delivers the radical transformation of the gameplay mechanics many longtime fans know and love. One of the biggest changes is the open-world nature that feels a bit inspired by The Legend of Zelda: Breath of the Wild. This allows battles to flow in and out in real time while giving players more options of how they want to capture Pokémon. Meanwhile, players themselves have a health bar, as they can be attacked by wild Pokémon roaming a particular area. Pokémon Legends Arceus is surely something different for those who have set the series aside due to previous entries offering more of the same.
Splatoon 3 is more Splatoon, and that's a very good thing. The latest version of Nintendo's colorful, messy and endlessly addictive multiplayer shooter doesn't mess with the formula too much, and instead builds on it with tons of engaging content and a variety of smart quality-of-life improvements. Splatoon 3's single-player campaign is the most expansive and ambitious the series has seen yet, while a revamped lobby system makes it easier than ever to warm up for matches and hop into competitive Turf War battles or cooperative Salmon Run escapades with friends. The game has already gotten tons of free content post-launch, and you'll be able to dive into even more single-player action and open up new hub areas to explore via the paid Splatoon 3 expansion pass.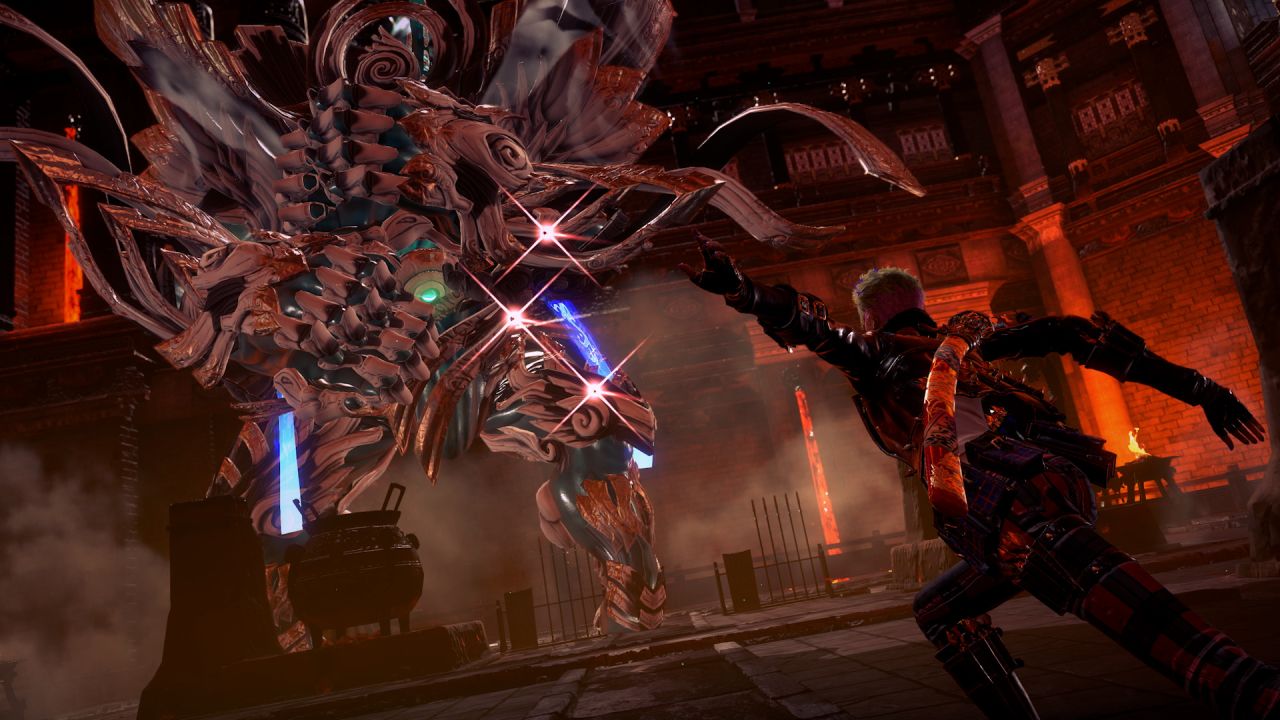 No series does stylish action quite like Bayonetta, and the third installment may be the best example of that yet. Slicing and shooting up enemies to create cinematic combos — all while slowing down time with "Matrix"-like dodges — feels better than ever in Bayonetta 3, which ups the scale of the action with huge demons that you can summon to assist you mid-battle. Factor in a new playable character, a multiverse-spanning story to explore and some of the most gorgeous and expansive locales the series has seen yet, and you've got the definitive high-intensity action game on Switch.
Super Mario 3D World + Bowser's Fury is an upgraded port of the beloved and underrated 2013 Wii U game. Gameplay remains the same for Super Mario 3D World, as up to four players race to complete levels and rescue cute little creatures called Sprixies as they make their way to series villain Bowser. Of course, there are special power-ups, including the fan-favorite cat suit, which allows players to climb walls. The additional Bowser's Fury is more of an open-world game, where Mario explores Lake Lapcat to remove a black goo infecting the area and defeat the supersized version of Bowser. One part fun co-op platformer, one part inventive open-world action, Super Mario 3D World + Bowser's Fury is a great pick for 3D Mario fans.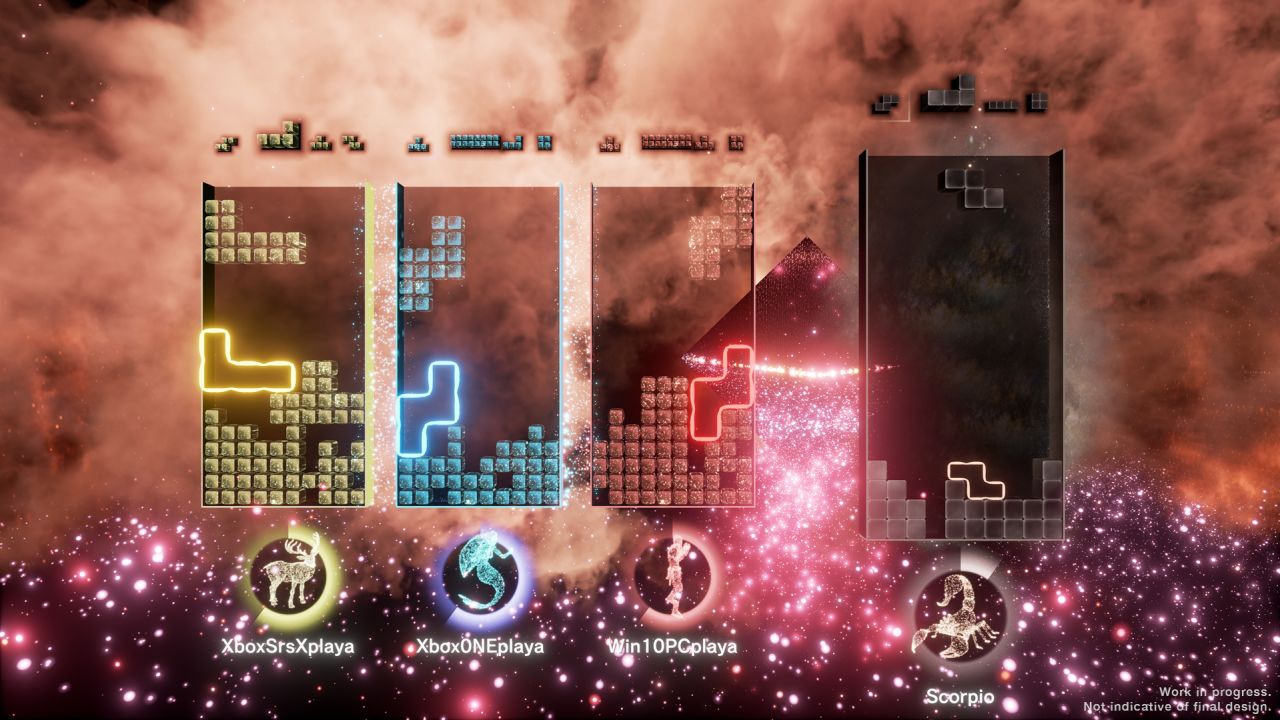 Switch owners looking for a Tetris experience that provides a more robust single-player and multiplayer offering than Tetris 99 will definitely appreciate Tetris Effect Connected. An enhanced version of Tetris Effect, Tetris Effect Connected is a more immersive take on the classic puzzle game that blends interactive music with gorgeous, serene visuals that look especially stunning on a Switch OLED screen. New additions for Connected include cooperative and competitive multiplayer, which can be played both locally and online.
Similar to Super Mario 3D World, Mario Kart 8 Deluxe is a Wii U port of Nintendo's excellent multiplayer racing game, with lots of extras new for the Switch. Besides featuring all of the downloadable content from the original, Mario Kart 8 Deluxe features a Battle Mode with eight new arenas instead of the racing tracks used in the Wii U version. There are also additional playable characters from Inkling Boy and Girl from Splatoon to Bowser Jr. Superfans of Mario Kart 8 Deluxe who want even more can get the Booster Course Pass, which adds 48 more tracks from previous Mario Kart entries. The pass is free for those with a Nintendo Switch Online + Expansion Pack membership, or it can be bought separately for $24.99. Regardless of whether you pick up the new content, Mario Kart 8 Deluxe is an essential part of any Switch library that kids and adults alike can pick up and play.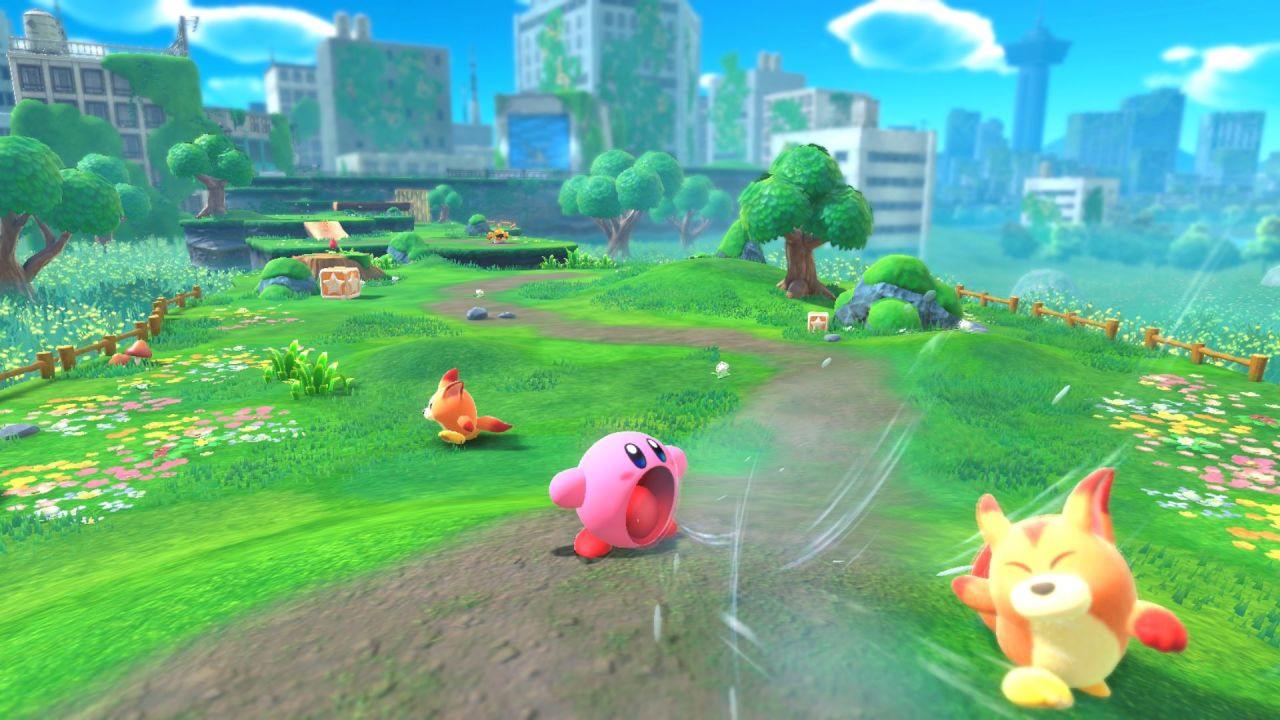 Nintendo's cute pink creature with an insatiable appetite finally gets a full 3D adventure. Kirby and the Forgotten Land has everything you'd expect from a Kirby game, such as the ability for the titular hero to inhale enemies and either spit them out or copy their abilities. But it also introduces some exciting new mechanics, including a Mouthful mode that allows Kirby to swallow large objects for special powers. Factor in its sizable 3D world, and you have what many consider to be the best entry in the Kirby franchise to date.
The Fire Emblem series is best known for two things: its chess-like tactical combat and its unique relationship-building systems that let you create unique bonds — and spark romances — between members of your convoy. If you mainly play Fire Emblem for the former, Engage is the game for you. Its tactical, turn-based gameplay is the best the series has seen yet, with new mechanics like Break (which rewards you for choosing the optimal weapon against an enemy) and Engage, which allows you to summon previous Fire Emblem protagonists for an epic assist. It's a bit lighter on the relationship-building side of things — and has a pretty forgettable story — but if you want a tactical role-playing experience that'll challenge your brain, Engage is one of the best on Switch right now.
With so many triple-A racing games out there that lean toward realism, quirky arcade racers have become a dying breed over the past console generation. This is what makes Cruis'n Blast such a breath of fresh air. Cruis'n Blast is just as over the top as previous games in the Cruis'n series as players race from point A to point B in cars that range from modern classics like the Nissan GTR to weirder vehicles like a Triceratops (yes, you read that right). Then there's the course design that stretches the imagination in sheer spectacle. Like any good arcade racer, there's also multiplayer with support for up to four-player split-screen action — the one big drawback is that there's no online play.
One of the most divisive games on the Switch, No More Heroes 3 is a respectable action hack-and-slash for both fans of the previous entries in the series as well as newcomers. With an aesthetic that's unlike anything available on the console, this game just oozes style. Set in the open world of Santa Destroy, No More Heroes 3 sees series hero Travis Touchdown going up against alien prince FU and nine of his soldiers. When you're not engaging in intense combat using Touchdown's signature Beam Katana, you can earn money via various quirky minigames. Adults looking for a Nintendo exclusive that leans into mature territory with a big dose of juvenile humor will find much to appreciate here.
Metroid Prime Remastered proves that you don't need to fix what isn't broken — you just have to give it a little TLC. This Switch port is a perfect preservation of the 2002 Nintendo GameCube classic, which masterfully reinvented the slick action and labyrinth exploration of Metroid as a riveting and gorgeous first-person shooter. Earning new abilities, taking on huge bosses and diving progressively deeper into Prime's mysterious sci-fi world is as satisfying now as it was 20 years ago, and it's made all the better with sharper 1080p graphics and a number of modernized control schemes to choose from. Whether you already love Metroid Prime or want to experience one of Nintendo's very best games for the first time, this one's essential.
The concluding entry in the Xenoblade trilogy of role-playing games, Xenoblade Chronicles 3 doesn't rock the boat in terms of gameplay mechanics. Differentiating itself from previous games, this entry stars Noah and friends Keves and Mio stuck in a battle between two warring nations. The same fantastic combat from previous Xenoblade games returns, this time bolstered by new features such as the new ability to fight alongside seven party members during battles and better navigation during various quests.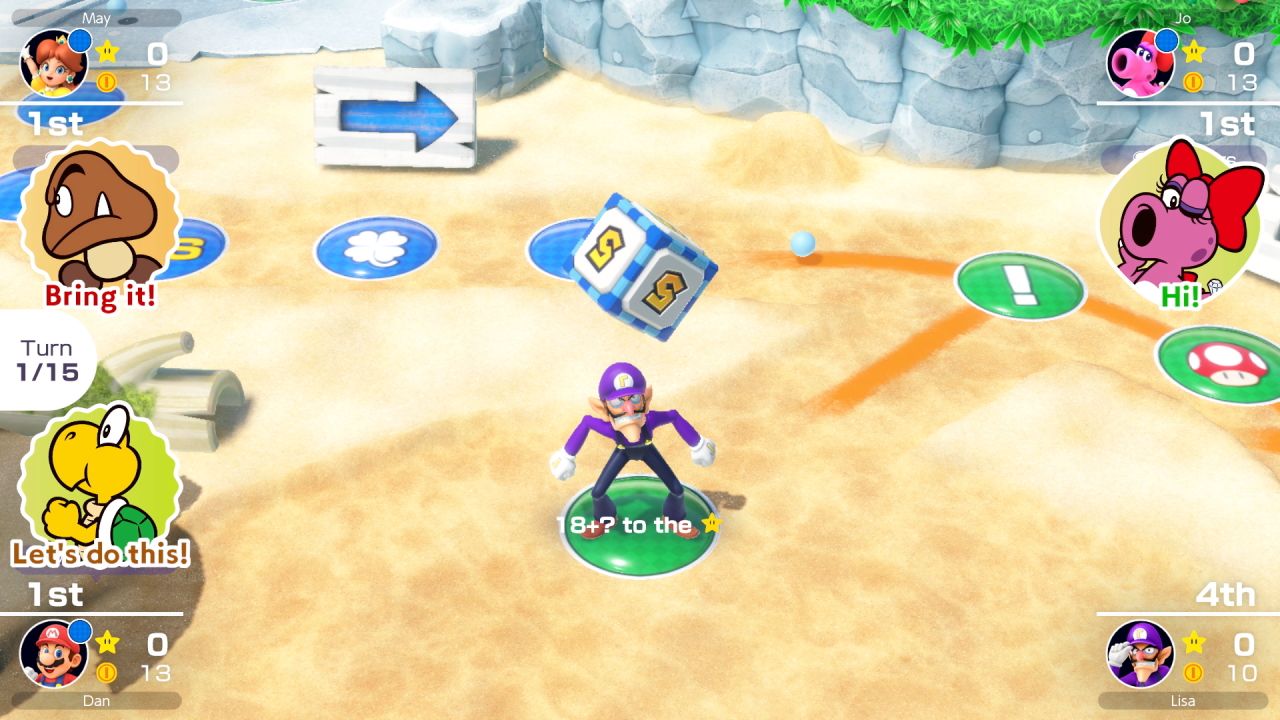 The second entry in the Mario Party series to grace the Nintendo Switch, Mario Party Superstars is the best in the board game series to date. Like other Mario Party games, the goal is for players to collect the most stars by the time the allotted amount of turns run out. Between rounds of turns, minigames are played to earn coins to purchase stars. For Mario Party Superstars, the game remakes five boards from the first three Nintendo 64 games and curates a total of 100 minigames from previous series entries. This game is best played locally — largely due to the random hilarity that can occur — but it also has online multiplayer for playing with faraway friends.
New Pokémon Snap is a fun new take on the beloved Nintendo 64 photography game, and a delightful shot of serotonin that we could all use right now. Like the original, this game lets you go on expeditions, take pictures of adorable Pokémon — from mainstays like Pikachu to newcomers like Scorbunny — and get scored on the quality of your shots while unlocking new regions and features. Capturing the perfect shot of a Pokémon in the wild is just as joyous now as it was in 1999, and it's made even better on the Switch, thanks to handy motion controls and gorgeous visuals that make the Lental region feel truly alive. The game's social component is just as addictive as the photo-snapping itself, as you can edit your shots with a variety of fun stickers and filters and then share them with players around the globe.
Monster Hunter Rise is the most accessible game in Capcom's beloved action role-playing series yet, notably adding some exciting upgrades. The addictive gameplay loop is still largely the same here — you hunt down increasingly difficult monsters using your choice of 14 weapons and get rewarded with increasingly cool gear as a result. But thanks to new features like the Palamute (an adorable dog you can ride) and the Wirebug (essentially a grappling hook), getting around and hopping into battle in Rise feels better than ever. It also introduces epic Rampage missions that have you take on waves of monsters at a time, and its gorgeous, expansive environments make for one of the best-looking Switch games yet.
Hades manages to take a notoriously daunting genre and make it both approachable and engrossing. This hack-and-slash adventure is of the "roguelike" variety — meaning that when you die, you have to start all over from the beginning. But every run still progresses the Greek mythology-inspired story, in which you'll get to know some truly charming takes on characters like Aphrodite and Zeus as you attempt to make it out of the underworld. It's also simply a fantastic action game, with an array of satisfying weapons and abilities that can combine in unexpected and thrilling ways to make each escape attempt feel unique.
Fire Emblem meets the world of dating sims in this inventive new entry in the long-running tactical RPG series. It puts you in the shoes of a professor who's assigned to teach one of three classes of students from rival nations the basics of combat in a bid to prepare them for the coming war. It may sound stuffy, but it's the most accessible game of the series, offering fun social simulation and time management elements similar to those seen in titles like Persona. It's an exciting and challenging game to take on the go, and the fact that it's on Switch makes it all the better.
Super Smash Bros. Ultimate takes everything you've ever loved about this ambitious crossover series and pumps it up to 11. It features 74 characters to unlock and brawl with, as you beat Pokémon's Pikachu to a pulp with Metal Gear Solid's Snake or steal the show with Persona 5's Joker after beating the pants off of Kirby's King Dedede. It's a collection of fighters and characters from throughout Nintendo's storied history, with plenty of third-party title friends along for the ride. It's the biggest, most exciting Smash yet, and even if you skip out on the multiplayer battles, its surprisingly deep single-player story mode will keep you busy for hours.
Mario's had years to shine in the spotlight. It's time for Luigi to take center stage in a new adventure, and this fun little journey through a haunted hotel is better than it has any right to be. The first Luigi's Mansion entry on the Nintendo Switch is a hilarious, spooky adventure for the taller Mario brother. Luigi has to venture into a haunted high-rise hotel and clear each level of ghosts he finds there with a special vacuum of sorts: the Poltergust. It's not terribly different from previous Luigi's Mansion excursions — save for the odd "Gooigi" companion that can assist you and Luigi throughout your time in the haunted hotel — but it'll definitely put a smile on your face.
If you're a Mario fan, the allure of creating your own levels in the iconic platformer's world cannot be understated. We had a glimpse of greatness at the concept on the Wii U when Super Mario Maker first debuted, but the game's sequel, Super Mario Maker 2, lets you create bigger and better projects. Whether you're a creative soul or you just want to play what others have put together, there's plenty for you to tackle in this sky's-the-limit title. There are hundreds of levels available at any given moment online to check out: self-playing platforming levels, musical courses and even fun nods to other Nintendo classics and game franchises. It's an extremely powerful tool, and in the hands of seasoned Mario fans, magic is made. If you're not into making your own levels, it comes packing over 100 levels in a series-first story mode to keep you entertained.
Paper Mario: The Origami King is a colorful new entry in the inventive Paper Mario RPG series. It follows Mario as he works to thwart the evil plans of King Olly, the Origami King, to turn the entirety of the Mushroom Kingdom into origami figures. Explore the kingdom, rescue Folded Soldiers and fight back against bad guys all while collecting hidden Toads, covering the world with confetti and collecting coins. It's an adventure with heart that'll have you laughing every step of the way.
Ori and the Will of the Wisps is one of the most gorgeous takes on the Metroidvania genre, and developer Moon Studios knocked it out of the park when porting it to the Switch. Players take control of tiny guardian spirit Ori, who must jump, glide, climb and swim throughout a variety of platforms to rescue a baby owl, an adventure that spirals off into something mystical and beautiful. It's a platforming adventure that's smooth as silk, and an enjoyable diversion that fits absolutely perfectly on the handheld console hybrid.
Crypt of the Necrodancer and The Legend of Zelda are two tastes that happen to blend together beautifully. This top-down dungeon crawler combines the adventure and familiar characters from the Zelda series with the rhythmic action of Crypt of the Necrodancer. Groove along to a selection of remixed Zelda songs as you skip throughout dungeons, stave off monsters and solve puzzles. The collision of the games delivers a unique narrative and challenging rhythm-game elements that will thrill and delight any player. Whether you play as Link, Zelda or newcomer Cadence, there's plenty to see and do throughout this music-centric adventure. Plus, you'll find tons of new songs to start bopping your head to.
If you've ever wished to be able to combine gaming with exercise, Ring Fit Adventure is a great way to bring the two concepts together. This fitness game is an excellent option for families who want to get in shape, because it's just like playing an RPG, only with a special peripheral meant to help measure exercise moves. There's even a gripping story, monsters to defeat and milestones to complete along the way. This is one creative way to make a fitness plan, and it's fun and simple to set up. Plus, the entire family can get in on the fun, which only spreads the desire to get fit — and that's something that should certainly be infectious.
The Dark Souls series is one of the most challenging of all time, and it tests just about anyone who decides to jump in. It's been given a loving update with Dark Souls: Remastered, and on Switch, that means you can take it with you wherever you go. Much of the extreme difficulty in Dark Souls comes from the visceral and satisfying combat between you and the creeping terrors that lurch toward you in-game looking to end your life. The game might look slow and methodical, but you'll have to keep your wits about you if you ever want to make any sufficient progress, and that's part of the game's enduring appeal.
Ever wished you had an intangible fighting assistant that could help you in your day job as a space cop? PlatinumGames' Astral Chain is a Switch exclusive that tasks players with joining the Neuron special police task force, working to infiltrate the Astral Plane. There's been an attack by strange life forms known as the Chimera. What do you do? Hack and slash your way to victory while taking in the style Astral Chain practically oozes. If you love games like Bayonetta or Vanquish, you'll feel right at home here.
Pikmin 3 Deluxe is the sequel to the GameCube adventures Pikmin and Pikmin 2, but this time it brings the adorable little aliens called Pikmin together to solve puzzles and create structures. This single-player adventure lets players control a captain who can command up to 100 little plantlike creatures called Pikmin. Using their variety of different abilities, you can explore a new world, fight against enemies, collect treasures and solve a variety of puzzles. The game is all about directing them to complete a variety of tasks, with each Pikmin bringing their own special abilities to the table. If this is your first brush with Pikmin, it's a good place to start.