Google's $499 Pixel 7a is one heck of a deal and device. The company's latest budget smartphone has an outstanding camera setup, long battery life, solid performance and for the first time on an A-Series device from Google, the 7a has wireless charging. Even though it's affordable, you surely want to do everything you can to keep it safe — and the best way to do that is by adding a case to your shiny new phone. Below are some of our top picks for Pixel 7a cases.
Google's own cases for the Pixel 7a match the design and color options of the 7a. In total, there are five color options: Coral (Google Store exclusive), Sea, Seafoam, Snow and Charcoal. I'm currently using a Google case on the Pixel 7 Pro and enjoy it; the buttons are firm and easy to find, and the case isn't too slippery, and I imagine that the 7a's cases are the same. If finding a case that perfectly matches your Pixel 7a is important to you, then Google's cases are where you should turn.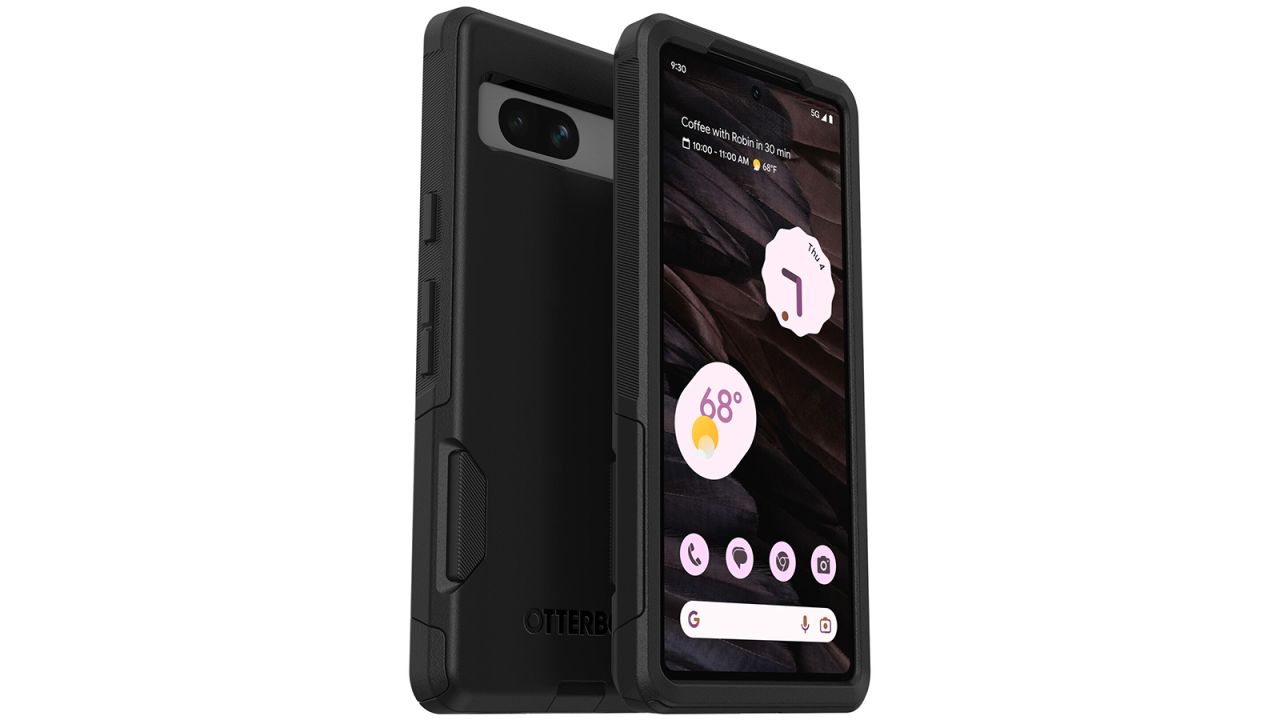 OtterBox cases are known for being tough, rugged and capable of protecting your device. The Commuter Series does all of that but without the bulk that some OtterBox cases have. The Commuter Series is a two-part case, adding some cushion and then more robust protection and is currently available in black or green. It also features an antimicrobial material.
Speck's cases are always worth looking at. The ImpactHero case looks like a smaller version of the OtterBox Commuter but still features two different layers of protection as well as antimicrobial material, and it's sturdy enough to protect your phone from a drop up to 8 feet high. It currently comes in color combinations of black and slate gray or Prussian blue and cloudy gray.
For those who want a screen protector and case that shows off your Pixel 7a instead of hiding it, the CaseBorne Crystal Clear case delivers on both facets. The screen protector is made of tempered glass, while the case is strong enough to protect from a drop of up to 10 feet, thanks to its hardened plastic construction. You actually get two screen protectors with the case. (It never hurts to have a backup.)
This case just looks cool. The Caseology Parallax has a fun "3D hexa cube" design on the back that's geometrical and surely helps with adding some texture to the case for grippability. The perimeter of the case also has built-in grips. It comes in four different colors, including blue, sage green, matte black and burgundy.
Ever wonder what the inside of your Pixel 7a looks like? Well, with Spigen's Ultra Hybrid Zero One case you can get a closer look whenever you want. The back of the case has a picture of the inside of your phone on the back of it, showing things like the wireless charging coil and other components. So while it's not the same as putting a clear back on your phone, it's as close as you're going to get right now.
Apple's MagSafe tech is a super-convenient way of charging your phone or attaching accessories to it — such as a MagSafe wallet. And the Torass Clear case looks just like Apple's clear MagSafe iPhone case, complete with the white ring and line on the back to help you line up the charger.