Video games are great for providing players with intense challenges to overcome, but what happens if you want something more casual? That's where "cozy games" come in. This is a broad genre that encompasses a lot of types of games, from farming sims to city builders, but they all elicit a special feeling that can be hard to explain. But if you want a video game that has a wholesome spirit, a cute or colorful art style, a more casual playing experience or just the ability to let you play at your own pace, a cozy game might be for you.
Thanks to the success of titles like Stardew Valley and Animal Crossing, there are a lot of options out there, especially on PC and mobile. So whether you're new to the genre or are just looking for something fresh, here are some great cozy games you should consider.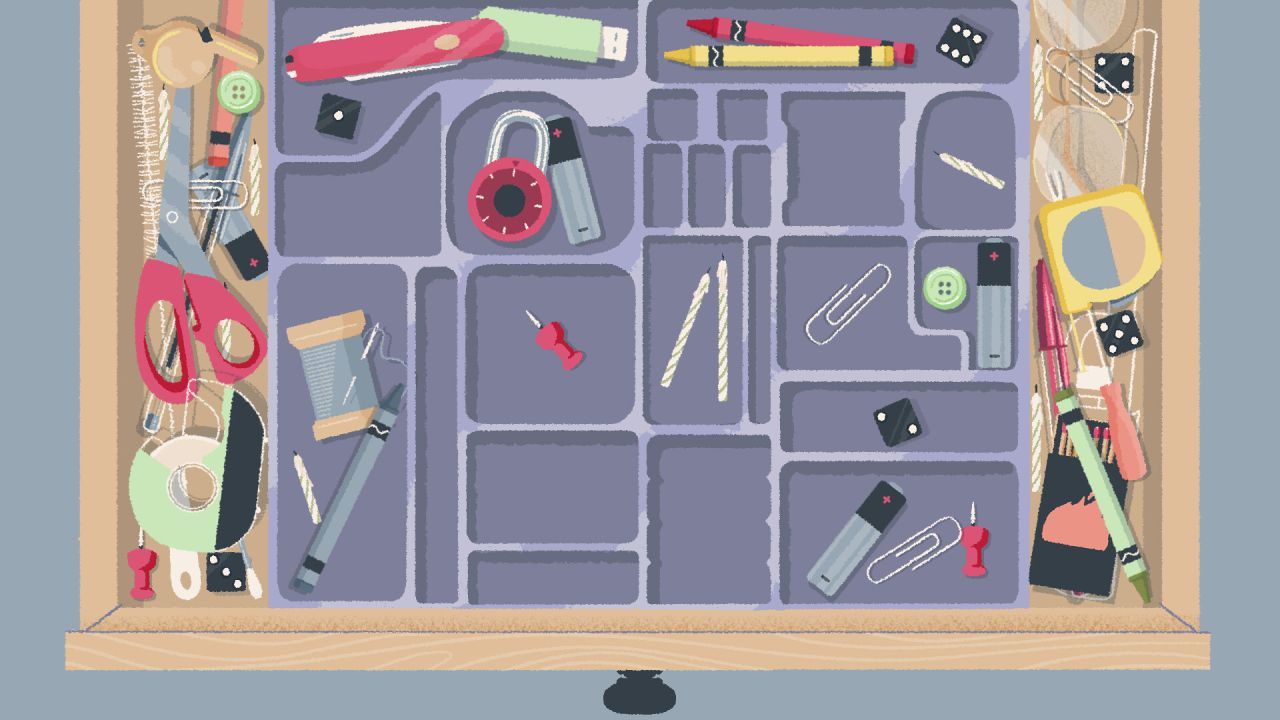 Anybody who's had to deal with keeping a clean home while owning a cat will relate a lot to A Little to the Left. In this puzzle game, you are tasked with organizing various areas of your home. It sounds simple, and in a way it is, but its relaxing nature hides a little conflict. Your cat will often try to get in the way of your cleanup, so you have to avoid them while also getting your home just right. It's also accessible for those who don't want to get everything perfect, allowing you to skip levels you might find too challenging, and each level is overall short. It's a great game if you want to unwind for a few minutes at the end of a long day.
Animal Crossing: New Horizons came out in March 2020 — you know, when the Covid-19 pandemic lockdown began — and it turned out to be the perfect distraction. It gave people something to do, dropping them on a desolate island run by the mischievous Tom Nook for the purposes of turning it into a tourist destination, but it also provided a social platform where people could visit each other's islands, drop off gifts and more. My friends threw me a surprise party for my 30th birthday in Animal Crossing as just one wholesome example. The popular Nintendo Switch game is still worth playing three years later. You can beautify your island, make friends with a colorful group of characters and pay back Nook's massive loan.
For many people, there's nothing cozier than a coloring book, and Chicory brings the fun of filling in shapes to video games, along with a personal and sometimes dark story. In the game, you play a character named Pancake in charge of bringing color back to a black-and-white world after Chicory, a hero with a magical paintbrush, vanishes. The game starts out simple, just letting you fill out the world with color in fun puzzles, and over time, your abilities will grow. But eventually, the story kicks in and you'll have to reckon with what your new responsibility means. It's not the most casual game on this list, but it's a beautiful game with a profound message.
Cozy is in the name here, so Cozy Grove felt like an obvious choice for this list, but it's much more than your typical task management/island life sim. It has a lot in common with Animal Crossing: New Horizons in that you're tasked with bringing life back to an abandoned island, but what separates it is its narrative, which features ghosts you have to help so they can move on, and its daily task cutoff. You can complete all of your tasks within 20-30 minutes each day, so you won't sink hours into it. It's the perfect length to complete low-key tasks like delivering mail, collecting items scattered around the island and building relationships with some of the more standoffish spirits. And you'll want to keep coming back each day to see where the story goes.
If you want your cozy game experience blended with childhood nostalgia, Disney Dreamlight Valley can help. You're tasked with clearing out Night Thorns in the valley, which is filled with multiple biomes that have been cut off from each other due to an event called The Forgetting. The story here is loose though, as you can spend a lot of your time making friends with Disney characters like Mickey and Minnie, cooking, using magic tools and decorating your home and the valley with a host of customization options. It's currently in early access but will be free to play when it launches later this year, and it's constantly adding new characters.
City builders are some of our favorite kinds of cozy games, but they can sometimes be inaccessible for new players. Dorfromantik bucks this trend by being a city builder that does a lot of the work for you, creating a more relaxing experience. You get a set of tiles that represent different kinds of landscapes, building configurations or railroads, and place them down. The goal is to get them to match up with each other, and you're scored by how well everything flows. There are quests you can follow, but it's not required. This is the kind of game where you can make it as challenging or as casual as you wish, and it's all the better for it.
One of the newer entries on this list is Dredge, which is a cozy game for players who like spooky, eldritch tales of the open sea. It sounds counterintuitive to combine relaxing gameplay with horror, but it works out well here. You play a fisherperson who arrives to a series of islands tasked with fishing and gathering food for the inhabitants. However, things quickly escalate as you explore the different islands. You'll catch eerie-looking fish, explore abandoned and sometimes dangerous areas and start dredging treasures from shipwrecks to help a mysterious collector. The joy in Dredge though comes from the casual way it lets you complete your quests and the openness of its world, which is ripe for exploration.
Flipper games, like HGTV's wide range of house-flipping shows, are all the rage, but the best of these is House Flipper. You build your new business by taking on various quests to clean and fix up homes. You have a budget you need to stick to, but what you do with the homes is almost entirely up to you. While it's not true-to-life in any sense (you click on trash and it disappears!), it has complex touches that make it feel more realistic. You can't just place a radiator on a wall, for example. You have to screw everything in correctly. House Flipper also does a great job teaching you how everything works so you can get to a point where you feel comfortable going for it.
In PowerWash Simulator you start a power-washing business, and yes, that's almost all there is to it. That might not sound all that appealing, but bear with me when I say that PowerWash Simulator is one of the most surprising cozy games on this list. You're given jobs to clean everything from buildings to planes, but over time, you'll start to notice that something is building up in the background, something larger than yourself and your new power-washer. It's a fun, relaxing game if you want to sit back and just watch dirt and grime wash away, but it's also amazing just to watch the story unfold.
Spiritfarer is an interesting amalgamation of various genres that shouldn't work together. You set out on the river Styx to collect spirits from your past and help them journey to the afterlife. To do this, you need to make them happy on your boat, which you can do by building rooms, cooking meals, growing crops, fishing and making your boat larger to accommodate them all. You also travel to different islands and even run afoul of large creatures, including Hades himself. It's part haunting, part wholesome and part tragic, but it all comes together in a wonderful experience.
You can't talk about cozy games without talking about Stardew Valley, one of the biggest indie breakout hits of the last decade and one of the best of its genre. In Stardew Valley, your character takes over your grandpa's farm in the small, dying, but hopeful Pelican Town. You first have to clean up the farm and start planting crops to earn money, but you'll eventually expand to mining, fishing and building relationships with the villagers to run out the corporation looking to ruin the town. If you've ever fantasized about leaving your big-city job to start over in a small town and work with your hands, you can sink hundreds of hours into Stardew Valley.
• Related: The coziest blankets for your next gaming session
Many city builders have you creating cities from landscapes, but Terra Nil offers the opposite. You do place buildings here, but it's all in service of rebuilding the ecosystem across various biomes. You'll bring water, grass, forests and more back to the world, which will in turn help animals and rain come back to take care of the land themselves. After you're done, you recycle your buildings and blast off to the next level. The game is constantly changing up your techniques, so fans of strategy games will love Terra Nil. However, there are more casual difficulty levels if you just want to build lovely fields.
Who knew that the chore of unpacking after a big move could be so rewarding? In Unpacking, you follow one person through multiple moves and are tasked with unpacking and organizing their possessions in a new space. However, what makes Unpacking so special is what you learn as you go through their items and their new homes. It gives you a glimpse into who this person is, where they are in life and what their relationships are going through. It's astounding how much you can glean from just seeing a GameCube get taken from home to home over time.