Thanks to Amazon's virtual voice assistant Alexa, you can do all kinds of things hands-free, like order food, add items to your shopping list, play your favorite tunes and get answers to almost any question. But to make life even easier, Alexa can also help you create a useful ecosystem of smart home products.
And, if you pair Alexa with a compatible third-party gadget — like a smart bulb, thermostat or even a TV — you'll also have access to a wide variety of controls over your whole home. Want to get started? Here are our favorite devices that work and integrate with Alexa.
The Echo Wall Clock is the perfect companion to your Echo smart speaker or display, specifically for anyone consistently setting timers. Not only do you get a classic, black and white wall clock, but the ring of LED lights around the traditional numbers also acts as a visual indication of how much time is left on any timer, And since it's connected to your Echo, you won't have to set it manually because the time is automatically adjusted.
All of Ring's video doorbells and security cameras integrate directly with Alexa, allowing you to ask the digital assistant to show a specific camera's feed on your TV or Echo Show device — including checking in on the Ring Indoor Cam. So, for example, if you have this device in your kids' nursery, you can say, "Alexa, show me the nursery camera," and your TV or smart display will begin playing a live video feed.
If your dogs are your children, then check out the Furbo Dog Camera. Not only can you use the Furbo app on your phone to check in on your pooch via the camera's feed, but this multi-tasking product can also shoot a treat out of the camera's housing to reward Fido for being a good boy. Better yet, just use any compatible product to have Alexa offer that treat or to monitor the camera's livestream at any time.
Alexa easily integrates with any Philips Hue product to help control your lights with your voice. And though there are several different Philips Hue starter kits available, we like this one because it comes fully loaded with three bulbs, a smart button to control the lights, and the Hue Hub, which works in concert with the Hue app on your phone. Once you get the lights installed, you can also set up more complex Alexa routines, like dimming the lights for a movie night or turning the lights on at sunset. The possibilities are nearly endless.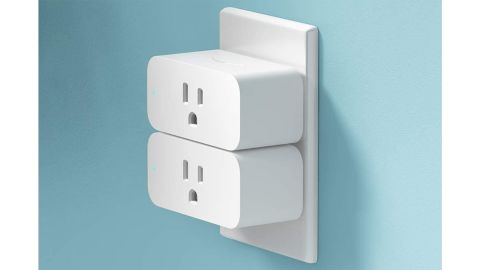 Not every product in your home can be connected to the internet and controlled by Alexa. But if you'd like a workaround to order around even the most basic devices, like your coffee maker or an old lamp, it's time to consider a smart plug. Amazon's Smart Plug can be controlled using the Alexa app on your phone or via voice commands on a nearby Echo device. You can also set routines for the plug to turn on or off at a specific time — especially handy if you're using it to control lights during the holidays.
$249 $227.99 at Amazon
Being able to turn up the heat during a snowstorm without having to get off the couch is something we can all be thankful for, so it's good to know that Google's Nest Learning Thermostat — our top pick for a thermostat — integrates with Alexa, and lets you use the virtual assistant to adjust the temperature. Just add the proper skill to your Alexa account and away you go. Smart thermostats can also help do things like save money on your monthly energy bill by controlling your home's temperature from your phone.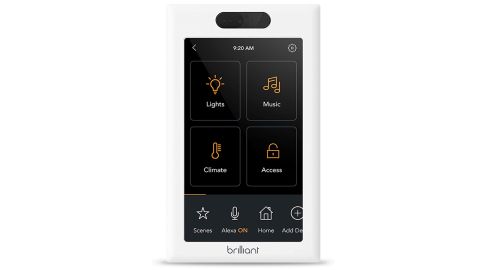 Swapping buttons for a touch screen to control a bevy of smart home devices, the Brilliant Smart Home Control is a light switch on steroids. Better yet, Alexa is also integrated (with a microphone and speaker) so you can ask it to complete a command or even for a joke if you're feeling silly. A built-in camera also allows you to remotely check in on your home or even chat with someone using the panel.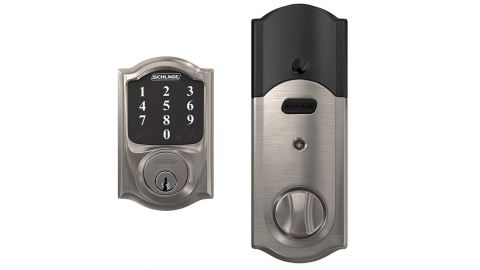 The Schlage Connect Smart Doorbell integrates with Alexa's routines for effortless control over any lock along with your other smart home products. For instance, you could say "Alexa, goodnight" to turn off all your lights and lock the door. It also works with Amazon's optional in-home delivery service, Amazon Key, to let an authorized delivery person unlock your door and drop the package inside. And if you have a Key-compatible camera (like a Ring video doorbell), it can also record the whole event.
The Sonos Roam is the company's smallest and most portable speaker to date, plus it doubles as a fully functional Alexa smart speaker. With around 10 hours of battery life, this hearty little speaker can be used with Bluetooth when you're out and about, or connected to your home's Wi-Fi network to stream from your favorite music services.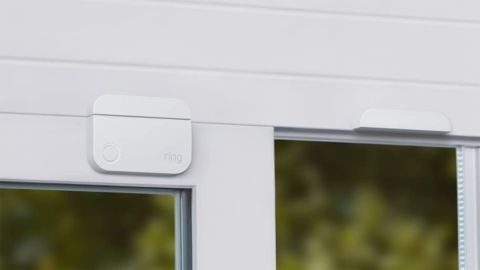 Thinking about adding a well-connected security system to your home? The Ring Alarm Pro, currently our top pick for the best home security system, is a 14-piece kit which includes two number pads, multiple sensors for doors and windows, two motion sensors and the base station that also doubles as an Eero 6 Wi-Fi router. Our favorite Alexa commands include arming the system when we get home or head to bed. And though you can do the same to disarm it, you'll have to verbally give a four-digit code in order for the command to be completed and the alarm turned off.
The Nanoleaf Lines are well-designed light strips designed for your wall that look great and play nicely with Alexa. You can trigger custom scenes with a voice command after activating the Nanoleaf Smarter Series skill and set them up with your pick from a nearly endless list of colors or designs.
$14.99 $9.99 at Amazon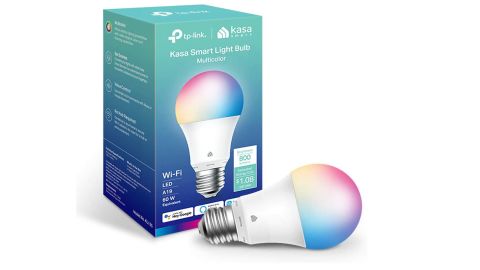 If you don't want to deal with a smart home hub, check out the simple-to-use Kasa Smart Bulb. Just screw it in, connect it to your Wi-Fi via its own app and use Alexa to turn it on and off, or tell it to change multiple colors, dim and even set schedules and daily controls.
$39.99 $24.99 at Amazon
The Fire TV Stick gives you access to thousands of streaming services, but it also has Alexa built in for easy control and neat integrations with other smart home devices. For instance, if someone rings your doorbell it can pop up on the screen or you can ask Alexa to pull up a live feed from a camera. It's a convenient and reassuring feature that's worth the investment.
$39.99 $34.99 at Amazon
As you start using Alexa for your daily wants and needs, you may find yourself wishing you had an Echo speaker in every room. If that's the case, we suggest checking out the third-generation Echo Dot, which has the older hockey puck-like design and can be mounted, or at least easily hidden, in your bathroom or kitchen. You might even consider these mounts that can put the Echo Dot next to an outlet, which will also help free up precious counter space.