Nordstrom Rack's bargains just got even better with the store's End of Season Sale, featuring an extra 40% off select clearance items. That doesn't mean that everything on sale is cold-weather-oriented, though; there are plenty of seasonal, warm-weather items to be found in the depths of these webpages.
The extra 40% off clearance also means that literally hundreds of dollars can be saved on some items (all of which are final sale) — we've found a $1,195 Moschino skirt for less than $140, a wireless speaker in Gen Z lilac that rings up at less than $9 and a go-everywhere rubberized backpack for around $20.
The discounts are going on now through April 16, so you can refresh your spring closet and pick up a few great deals for the home too (including what might be the world's best-designed drying rack for clothes and a more-than-half-off infrared hair dryer). Though there's no way to filter the items in the section, the ones included in the promo are delineated by a red "Extra 40% off" tag. Shop our favorite picks from the sale below, and the whole selection online at Nordstrom Rack.
Women's styles
A satchel bag is among the most practical of shapes, and red is enough of a neutral to go with everything while still adding a little pop to your outfit. This is the kind of well-made bag you'll buy and wear for years — so get it while it's 54% off plus another 40%.
Whether you're wearing it for an important meeting at the office or when you're off-duty on the weekends, this polished cropped blouse in black or white will go everywhere, every day with you.
A great lace blouse never goes out of style, and this one looks just as great with a pair of white jeans as it does a fancier plisse skirt for an evening out.
This acidic shade of citrus is everywhere this spring, and this dress is a great way to show it off, whether you pair it with heels or sneakers. If you want something with a slightly different cut, there's a great 3.1 Phillip Lim version in an A-line shape and with elbow-length sleeves on sale for about $119.
White trousers are a spring and summer go-to, and if you're not feeling like being constrained by a zip waist quite yet, these pull-on wide-leg pants are both comfortable and glam for whatever your weekly calendar brings you.
These sleek leather sandals protect your feet from gross city detritus while still adding a little summer-y spirit into your favorite denim
Rain boots do not make great officewear or sexy date-night wear, but when it's pouring, what else are you to do? Enter these extremely stylish, '90s-inspired loafers that don't just look great when the sun's out, but they keep you dry when it's raining, too. Consider all the boxes ticked — and the fact that they're a steal at less than $90 — with this pair of year-round, whatever-the-weather shoes. (Just order a bit up on your size, per the reviews!)
Men's styles
Chelsea boots have more than proven themselves as a timeless staple, and this elegant pair is mega-discounted right now. Choose from black or brown (or both, at this price).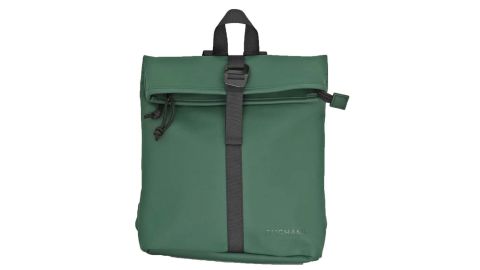 With enough room for your daily carry, this backpack has a foldover top and a rubberized exterior to keep your essentials dry during springtime showers.
Whether or not you happened to be envious of David's sweater collection on "Schitt's Creek," this statement sweater walks the line between just-enough and maximalist — and it's super easy to layer for spring's rollercoaster temperatures too, thanks to the relaxed fit.
This color-blocked jacket keeps spring's gray skies at bay — and if they open up during your commute to work, you can pull out the hidden hood to keep your hair dry.
Zella's famously comfortable trousers are on sale right now in a fit and shape that's great for everyday, no matter what that everyday brings you. They have a zip fly for a little extra in-the-office-not-just-activewear polish and a slim cut that looks great with your favorite utility jacket and sneakers.
Beauty and home goods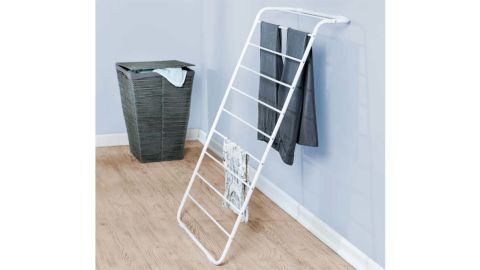 Trust when I say that not throwing everything in the dryer drastically helps extend the life of everything from your favorite T-shirts to delicates. Save the dryer for your sheets and towels (and save energy in the meantime), and get this aesthetically pleasing drying rack instead.
Fresh herbs make a huge difference in your cooking, but if you don't have enough room for your own garden, grab this planter instead and save a ton on buying one-off fresh herbs at the grocery.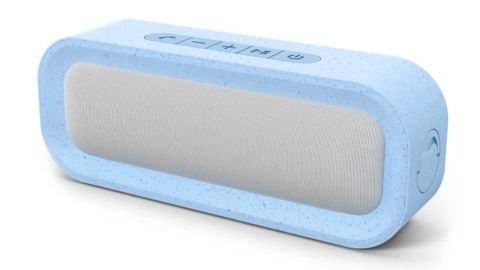 Pretty enough to keep on your open shelving but portable enough to come to summer's picnics in the park, this lilac speaker delivers great sound at an incredibly reasonable price.
This top-rated hair dryer is all about the far-infrared spectrum technology, which means shinier, smoother hair in way less time in the mornings, when the minutes truly count.