As spring springs, so does a new season of home, garden and lawn DIY projects — and those are rarely cheap. To help out, Lowe's is hosting a Springfest event now through May 4. Right now you can save 50% off on lighting, up to 40% off patio furniture and up to 30% off kitchen faucets — as well as nab discounts on kitchen cabinets, custom blinds, shutters, garden products and more.
Although the sale continues for almost a month, some of the promotions have different end dates, so be sure to read the webpages carefully to see when the deals and promos end. Plus, you'll see other deals pop up as the event goes on over the next weeks, so it's not a bad idea to monitor the Springfest event if you have a few things on your list (and, of course, we'll feature can't-miss deals in our Daily Deals roundups).
Ready to tackle some projects? Check out some of our favorite picks below, then head over to the Lowe's site to shop more.
$299 $279 at Lowe's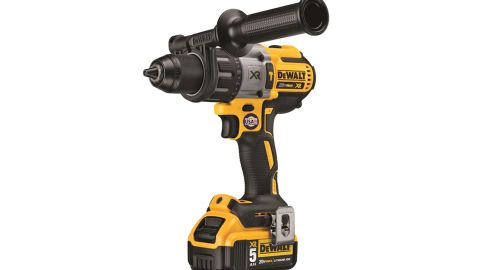 When a hammer isn't going to cut it for hanging or affixing (or you just hate banging your thumb), a hammer drill will do the job — and save you a ton of money in repair work for poorly hung pictures later on. Batteries are included in the deal price.
$149 $119 at Lowe's
DIY projects aren't known for being tidy, so keep the mess at bay with this easy-to-use handheld shop vac — it'll pick up sawdust, handle water and tackle other lawn and garden messes without any sweat. Just be sure to pick up a battery too.
$199.99 $179.99 at Lowe's
This chandelier is elegant without being obtrusive, and the matte black finish gives a modern edge to a transitional farmhouse design. Upgrade your dining room, entry, living room or other space with $20 off while the promotion lasts.
$179.99 $152 at Lowe's
Ideal for balconies or small backyards — as well as for beginning gardeners who want to test the whole planting thing before committing to a plot in the yard — this portable garden bed is the perfect way to get going growing.
$262.73 $223.32 at Lowe's
Indoor-outdoor rugs are double wins for versatility, and with the stylish design and monochromatic vibes of this bohemian-style rug, you'll be using it for many warm (and cold!) seasons to come.
$429 $389 at Lowe's
If you have a big job to do, brushes might not cut it. This electric paint sprayer covers large areas in relatively little time, and it's extremely satisfying to use too.
$1,379 $1,149 at Lowe's
With retro vibes and a compact design, this conversation set is perfect for smaller patios and warm days with friends in the sun.
$29.99 $19.99 at Lowe's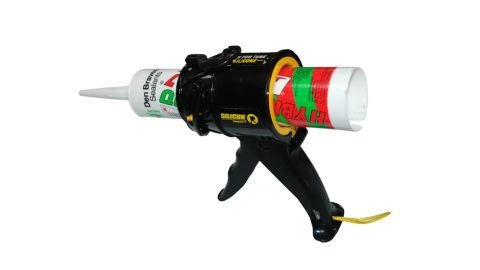 This caulk gun helps you keep a steady hand when you're sealing up the edges of countertops and bathtubs, preventing way more annoying leaks going forward.
$229.90 $160.93 at Lowe's
One easy way to upgrade your bathroom? A new vanity light in a modern design and finish. This four-light fixture gives you plenty of illumination for shaving and makeup application, and it makes a statement too.
$729 $629 at Lowe's
This top-rated grill uses 100% natural wood barbecue pellets for incredible flavor, whether you're smoking (yes, it has a smoker!), barbecuing, roasting or even baking. Digital temperature controls make cooking easy and let you relax and crack a beer instead of having to hover over the flames.
$2,199 $1,299 at Lowe's
The easiest way to give your bathroom a modern new look? Swap out an older vanity for a modern one. This double sink is perfect for partners with simultaneous morning routines, and hey, it's always good to start the day on a less stressful note.