There are a ton of great products that drop every week — and we're here, as always, to keep you up to date on the best of them. Each week, we'll be rounding up a short list of our favorite product drops from the last seven days for you to shop as you sip your morning coffee or take a quick break from work (trust, it's the only list you need for staying up to date on these things).
This week brings the launch of Ruggable's new '70s-inspired collection of washable rugs, Away's new neon collection of luggage and Samsung's new eco-friendly watchbands and phone cases for your shiny Galaxy devices.
Shop our favorite new releases below, but be fast — they're prone to selling out.
Bedding and sleepwear for sound infant snoozes
Sijo's super-soft textiles just got shrunk down to baby size with the launch of its Joi Crib Sheet and Sleep Sack for little ones. The Sleep Sacks come in a cheerful pattern of little frogs and one of popcorn, plus several solid shades, and they're temperature-regulating for easier sleeping. The Crib Sheets come in matching colorways and are made from eco-friendly Tencel for breathable coverage at night. Right now, the new products are 15% off, so it's a great time to buy if you're tempted.
The outdoor line goes mini for spring
Cotopaxi had just launched its first line of kids' clothing, and it's designed and constructed to be both sustainable and durable. REI Co-op members have early access to shop the collection the whole month until June 1. Picks from the collection include the Cotopaxi Teca Calido Jacket, the Cotopaxi Talking Llama Tee and the Cotopaxi Teca Fleece.
Swim and activewear with summer vibes
Athleta is always here with some great collaboration, and its latest collection with Alicia Keys has just dropped. The 13 pieces start at $49 and include six swimsuits, plus activewear and loungewear made for warmer weather: Think a cute ruched jumpsuit, the Keys Elation 7/8 Tight and the Keys Reversible Wrap Bra, each made from a fabric made from recycled water bottles, plus shorts and sports bras for summer workouts. There's also a lightweight Keys Linen Bomber for breezy days and a Beach Bag for Sundays at the pool or beach.
Groovy '70s prints and patterns for your living spaces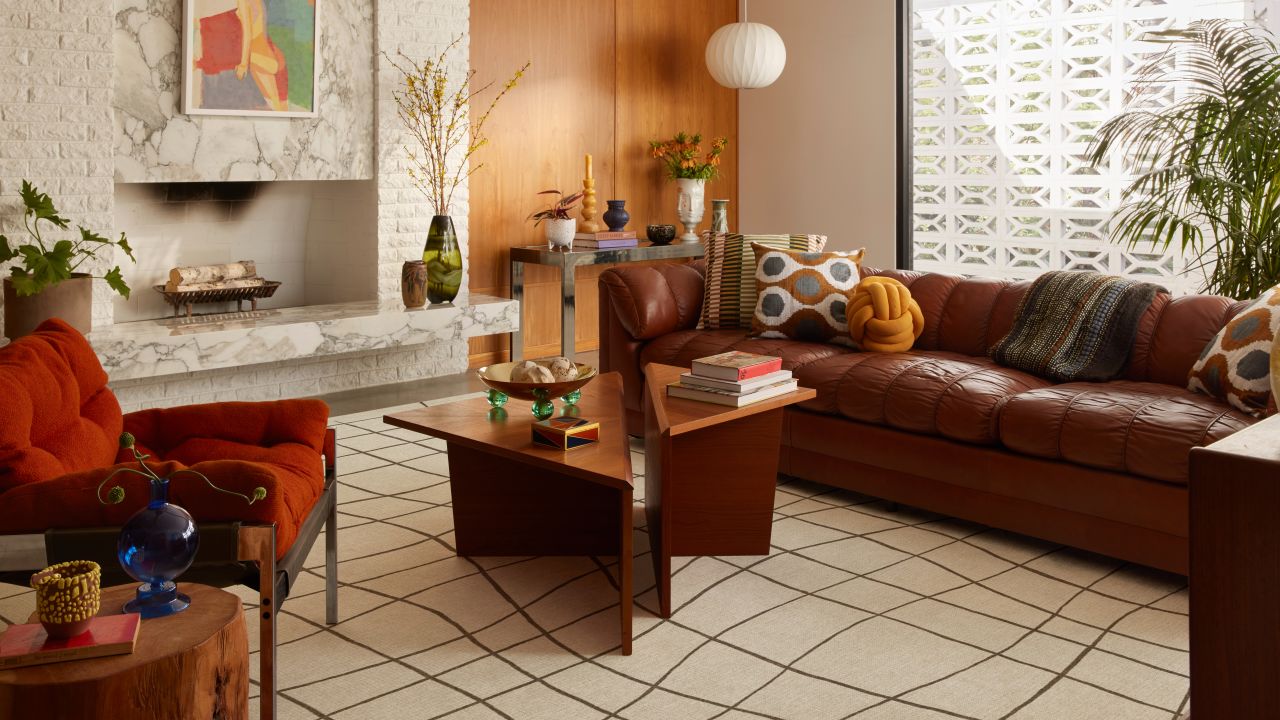 Vintage greens, terracottas and mustards take center stage with Ruggable's groovy new Modern Retro Collection in patterns like mod-inspired flowers, checkerboards and abstract optical illusions. The washable low- and medium-pile rugs are perfect for matching to trending-again conversation pits — or any space in the house that could use some Seventies flair.
New shades and styles in luxe linen
Quince, an elevated, affordable-luxury home and clothing line, just added some key new pieces to its summer-ready, soft-washed Linen Bedding Collection, including new colors and categories to fill out its selection of sheets, shams, duvets, quilts and more. They all come in stylish, earthy colors you can mix into your existing bedding or curate for your own collection.
Plus, four cozy new throw blankets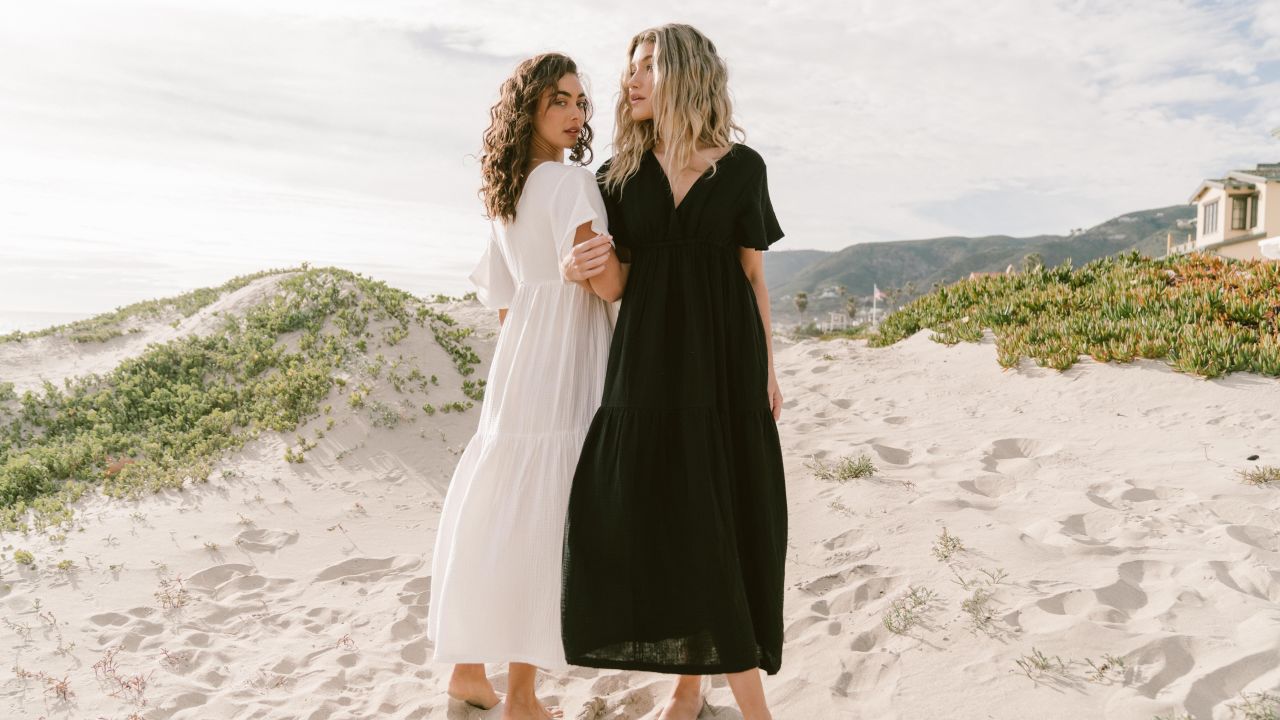 Cozy Earth is here for us when it comes to sustainable and, yes, cozy pajamas, loungewear and textiles (that bamboo viscose isn't messing around), and two new additions to the lineup have us super excited for the warmer months ahead. First up is the brand's new Boardwalk Breeze Collection in 50-50 bamboo and cotton, featuring relaxed shorts, dresses and tops in a crinkle-texture fabric for warm weather that go with your existing separates.
The next addition is perfect for cool evenings and lazy weekends: four new blankets. Joining the brand are the luxe-feeling Cashmere Fringe Blanket, Cashmere Tassel Blanket, and Cloud Knit Bed Blanket — plus a classic Waffle Blanket for a lightweight topper as the weather warms.
Vibrant luggage for a summer vacation state of mind
Away's latest Neon Collection is an eyecatcher that combines the brand's organizational superpowers with some eye-catching colorways. Two new shades in a high-gloss, very neon finish are joining the Bigger Carry On and Large bag selection: Paradise Pink (neon pink) and Kiwi (tropical neon green). The limited-edition capsule also features matching neon-colored bags and accessories starting at $55, including The Everywhere Sling Bag, The Cosmetics Bag and a set of four Insider Packing Cubes.
Stylish scents for 'Star Wars' fans
This week saw the annual observation of May the 4th, the unofficial holiday of all things "Star Wars." Homesick rose to the occasion with two new candle fragrances in new colored vessels (perfect for repurposing!). New scents include The Bounty (desert sands, ash, oud, vetiver) and The Rescue (think sea moss, eucalyptus, guaic wood and foggy air) — they're each $44, or you can pick up both in a bundle for $88.
Breezy, soft PJs and robes
Warmer temps mean changing up the sleepwear game, and Girlfriend Collective just launched a line of new sleepwear that's made to be as soft as it is sustainable. Plus, when you buy from now until the end of May, you'll get 30 days free of mindful movement and meditation via the Open app. Ready to get started? You can pick up the customizable Sleep Bundle for 25% off until May 14 — the three-piece sleep set is a perfect gift for yourself or for the mom figure in your life.
Delicious noodles in slurpable sauce
Omsom, maker of delicious, Asian-inspired, easy-to-prep foods, has just launched a line of Saucy Noodles that are exactly what you need after a late night at work. The air-dried, knife-shaved noodles come in flavors like Soy Garlic, Coconut Lemongrass Curry, Garlic Black Pepper and Chili Sesame and take just four minutes to prep. They're not your usual noodles-from-a-package, either: The brand did serious R&D to find the perfect combo and proportion of rich sauces and bouncier, chewier noodles to hold up to them.
Pendleton's designs meet Stanley's insulated vessels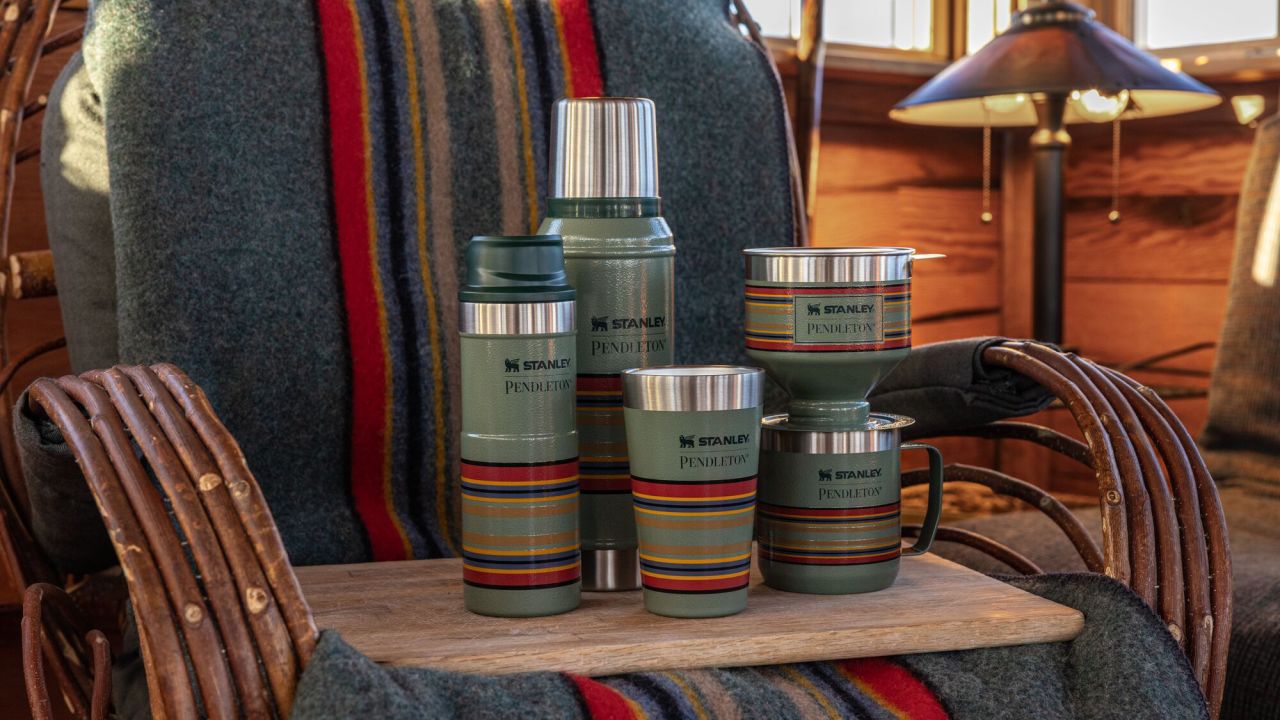 Stanley and Pendleton are two iconic brands known for both their design and their utilitarian practicality. Now, Stanley's classic food and drinkware has combined with Pendleton's beautiful textile patterns for a limited-edition collection, which includes five items that truly cover all the bases. You'll find Pour-Over Sets, Pints, Classic Bottles and Trigger-Action Mugs starting at $40, all done up in eye-catching Pendleton patterns.
Eco-friendly accessories for your shiny Galaxy gadgets
Watch bands are to expensive smartwatches as cases are to expensive smartphones — both necessary for everyday gadget use and protection — and Samsung's just launched a line of eco-friendly accessories that have both the environment and your health in mind. The new watch bands are nontoxic and come without any of the bad guys: There's no DMF residue, they're non-plasticized and they don't need to go in the trash when it's time (recycle, please — they're totally biodegradable). The three options for each watch band and phone case are made to fit the Galaxy S21 and the Watch 4 series.
Coffee by The Weeknd (and Blue Bottle)
Blue Bottle Coffee and Abel "The Weeknd" Tesfaye (and his record label, XO) have just teamed up to launch Samra Origins, a coffee brand that puts the focus on Ethiopian coffee and culture. And this isn't your usual coffee: Named after The Weeknd's mom (an immigrant from Ethiopia herself), the line is launching with a limited release of Exceedingly Rare Ethiopia Wolde Faye Koricha COE #7 ($65 for 100 grams). It'll drop on May 9, but you can sign up for the waitlist now.
Delicious treats for very good dogs
If your pup's elevated palate deserves equally refined treats, Bocce's Bakery's new Freeze-Dried Treats are here to please. The 100% real beef, chicken or lamb treats — no other ingredients — are simple, nutritious snacks for very good dogs, and the brand sticks by using ingredients whose quality is good enough for humans, too (not that we suggest trying them).
A stylish highchair for (messy) mealtimes
Bugaboo, maker of covetable strollers, has just released its first piece of furniture with its stylish new high chair, the Bugaboo Giraffe. Besides looking great in your home (like actual furniture), it also comes with graduated adjustments so it can grow with your child in five stages, from newborn to toddler.