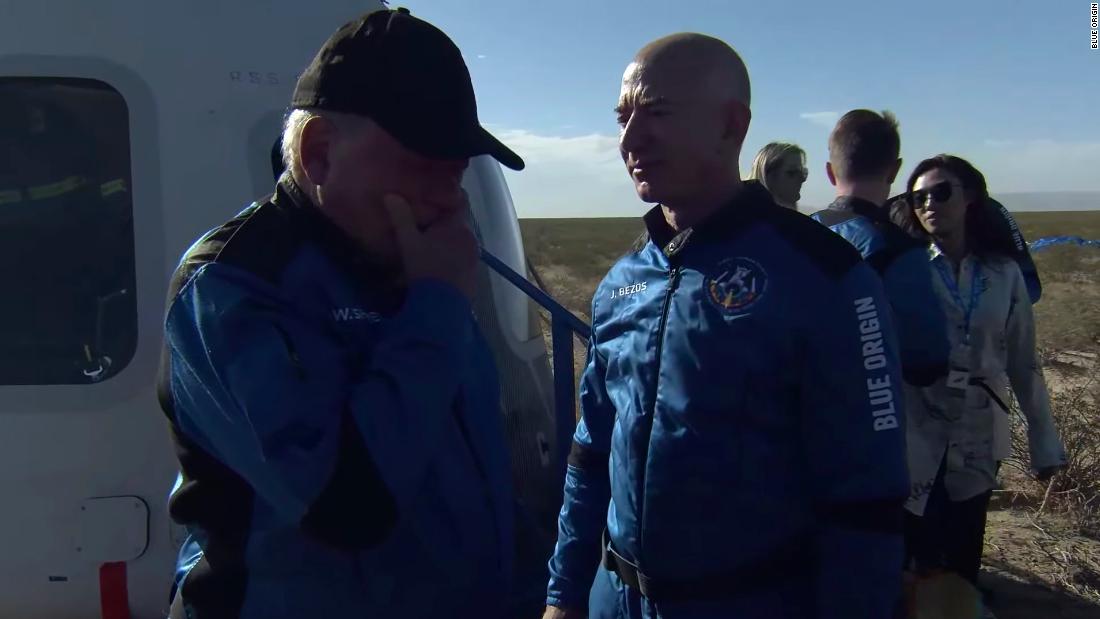 Back on Earth, William Shatner grew emotional describing his experience launching into space
"I'm so filled with emotion about what just happened. It's extraordinary, extraordinary. I hope I can maintain what I feel now. I don't want to lose it. It's so much larger than me and life."
Speaking to Jeff Bezos after the Blue Origin flight, the 90-year-old actor told him: "What you have given me is the most profound experience I can imagine." 
He continued: "It hasn't got anything to do with the little green men and the blue orb. It has to do with the enormity and the quickness and the suddenness of life and death."