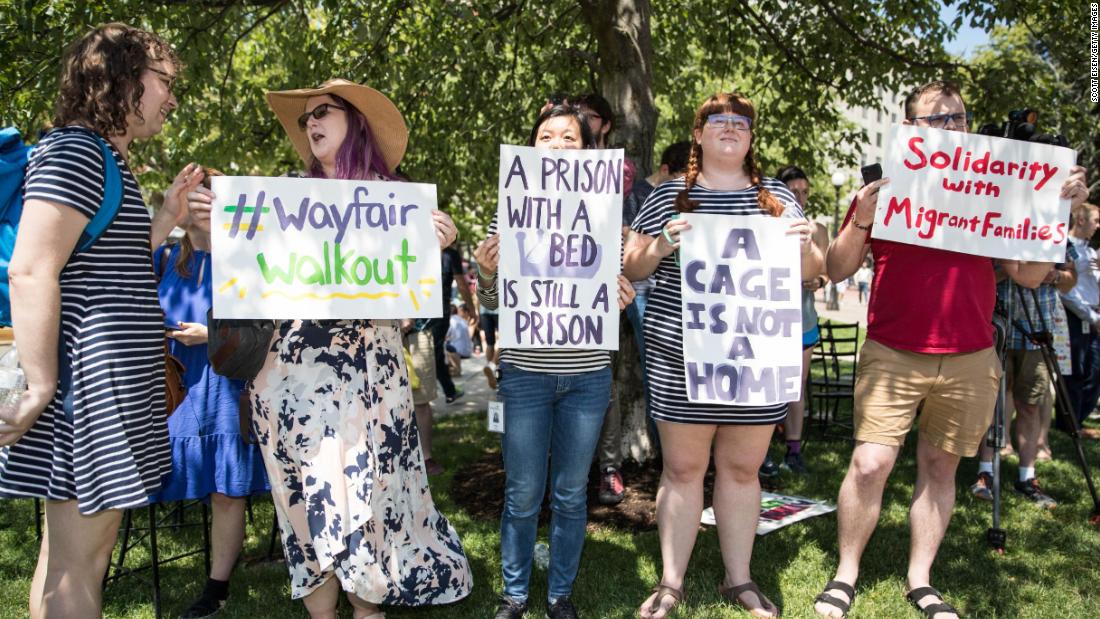 The Wayfair protest in Boston ended after about an hour with a chant.
"When immigrants are under attack, what do we do?" asked protest leader Madeline Howard. "Stand up. Fight back," the crowd chanted.
"We don't want our company to profit off of children being in concentration camps. We don't want them to do this again," Howard said.
She called on Wayfair (W) to implement a "code of ethics that blocks orders like this from happening again."
"We really believe that they will do this. They will," she said. "You know why they'll do this? Worker power."