Uber files for the most-hyped IPO of the year
5:42 p.m. ET, April 11, 2019
What's next for Uber's IPO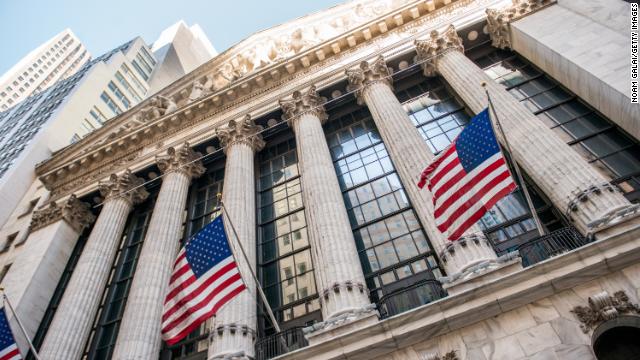 Uber filed to go public, but it's got a few more items to check off before it gets to ring the bell at the New York Stock Exchange, likely sometime in early May.
Road show: Uber will present its financial information to potential investors, who will decide whether they want to participate in the initial public offering.
Initial price range: The company will set a range at which it hopes to sell the stock — generally a conservative range. It's always a nice look when the price goes higher.
Revised price range: Uber may adjust its price once or a few times, depending on investors' interest.
Final price and IPO: Uber will announce the final price and hold its IPO the day before the stock begins trading on Wall Street.
Stock starts trading: IPO investors will get a chance to put their shares on the open market. The stock will start trading a few hours into the session on Uber's IPO day.
5:41 p.m. ET, April 11, 2019
Uber is facing these ongoing legal fights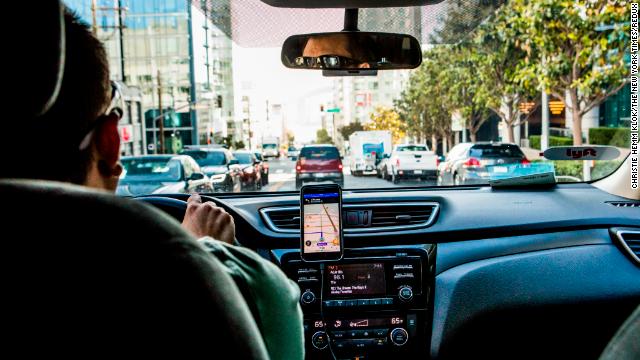 Here's are some of the legal issues Uber is grappling with, according to its S-1.
Driver classification: 60,000 drivers who had entered into arbitration agreements have filed, or said they plan to file, demands asserting that they have been misclassified as independent contractors. Uber agreed to a $20 million settlement with thousands of drivers in Massachusetts and California earlier this year over a similar claim.
Government investigation over 2016 data breach: Uber says its facing ongoing criminal inquiries and investigations by the US Justice Department, as well as from other government agencies, in the United States and abroad.
5:27 p.m. ET, April 11, 2019
Here's what Uber is worried about: Costs, regulation, self-driving cars and its brand image
Companies are obligated to tell investors why giving them money might be a risky proposition. Uber, which has never turned a profit and said it may never earn any money, could be a particularly risky company to invest in.
We expect our operating expenses to increase significantly in the foreseeable future, and we may not achieve profitability.
Uber has said this before, but it is spending like crazy to stay ahead of the competition, expand into new cities and develop driverless cars. Those aren't cheap, and Uber said it may never turn a profit.
Our business would be adversely affected if Drivers were classified as employees instead of independent contractors.
Uber really wants to keep its drivers classified as contractors, because it doesn't have to pay them benefits. But drivers, activists and some lawmakers have pushed for Uber drivers to gain employee status.
Failure to rehabilitate our brand and reputation will cause our business to suffer.
Uber's sexual assault and harassment crises and its workplace culture problems have clouded the public's view of the company. It's trying to win the public back with a new CEO and a campaign to restore its image. It may not succeed.
If we fail to develop and successfully commercialize autonomous vehicle technologies 
The future of driving is robotic. Uber is among the leaders in self-driving car technology testing, but a fatal accident last year has stymied its progress. Its competitors are deep-pocketed.
5:38 p.m. ET, April 11, 2019
Uber Eats grows to become a billion-dollar business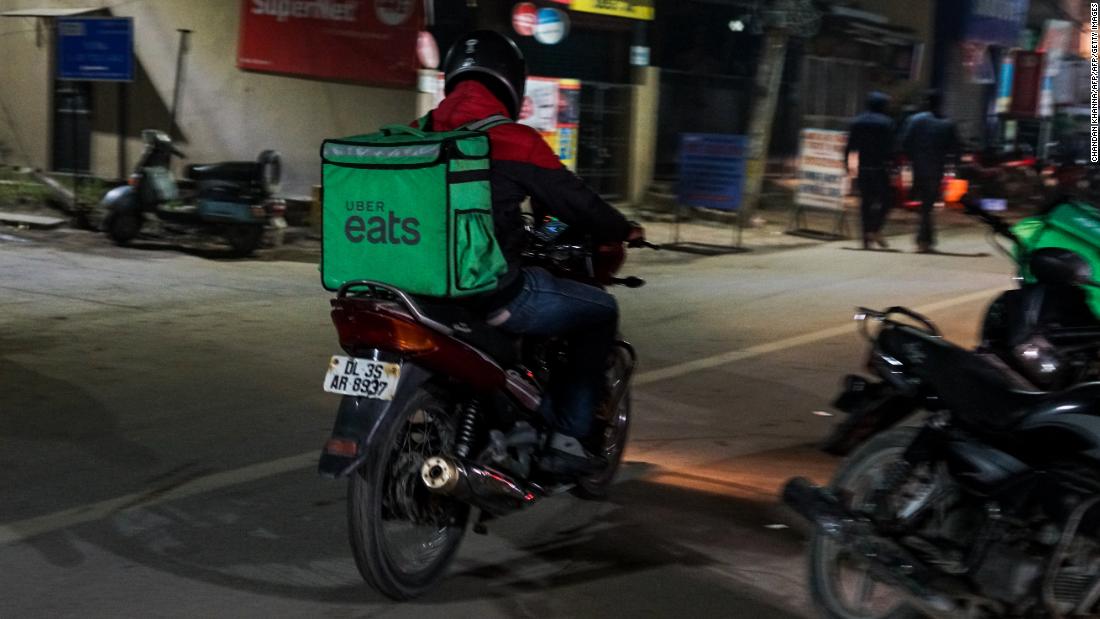 You may think of Uber as an app for hailing a car, but the company is betting it can provide more services. Chief among them: delivering food to your door.
In its filing to go public, Uber revealed that its meal delivery service, Uber Eats, generated nearly $1.5 billion in 2018, up from $587 million the year before. More than 15 million customers received a meal from Uber in the fourth quarter of 2018.
Uber faces stiff competition in the meal delivery market, but the company thinks it has a leg up on its rivals. "We believe that our scale enables the average delivery time for Uber Eats to be faster than the average delivery time for our competitors."
5:14 p.m. ET, April 11, 2019
How Uber and Lyft's IPO filings stack up
Uber and Lyft are obviously similar companies. But their filings to go public differ in some subtle but telling ways.
Uber mentioned "Lyft" six times in its filing to go public. Lyft mentioned "Uber" 15 times.
Lyft mentioned "safety" 45 times. Uber: 80 times.
Lyft referred to "scooters" 127 times. Uber mentioned "scooters" (typically "e-scooters") 67 times.
Uber mentioned "meal delivery" 56 times. Lyft never mentioned about it at all.
5:05 p.m. ET, April 11, 2019
Who gets rich from the Uber IPO?
Uber's single largest shareholder isn't the company's founder or even the venture capital firm that was Uber's earliest investor.
SoftBank, Masa Son's tech conglomerate, is Uber's biggest shareholder. SoftBank amassed a 16.3% stake in the company since December 2017.
But other people and companies will be worth a lot of money when Uber goes public.
-- Matt Cohler, the head of Venture Capital firm Benchmark, owns 11% of the company
-- Travis Kalanick, Uber's founder, owns 8.6%
-- Garrett Camp, head of tech consultancy Expa, owns 6%
-- The Saudi Public Investment Fund owns 5.3%
-- Alphabet, Google's parent company, owns 5.2%
-- Ryan Graves, Uber's CEO in 2010, owns 2.4%
4:40 p.m. ET, April 11, 2019
Uber's massive IPO, by the numbers
2018 revenue: $11.3 billion (⬆️ 42%)
2018 adjusted net loss: $1.8 billion (⬇️ 30%)
Drivers: 3.9 million drivers*
Customers trips: 1.5 billion*
Average wait time for riders: 5 minutes*
* Fourth quarter of 2018
5:04 p.m. ET, April 11, 2019
Uber CEO admits to 'missteps' in IPO filing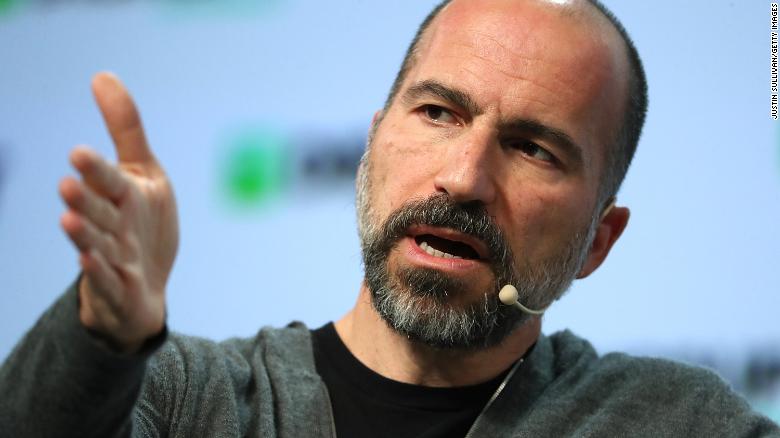 In his letter to shareholders in the company's IPO filing, Uber CEO Dara Khosrowshahi admitted to the company making "missteps" on its long and bumpy road to go public:
"Of course, in getting from point A to point B we didn't get everything right. Some of the attributes that made Uber a wildly successful startup — a fierce sense of entrepreneurialism, our willingness to take risks that others might not, and that famous Uber hustle — led to missteps along the way. In fact, when I joined Uber as CEO, many people asked me why I would leave the stability of my previous job for one that was anything but. My answer was simple: Uber is a once-in-a-generation company, and the opportunity ahead of it is enormous."
4:51 p.m. ET, April 11, 2019
Some drivers will get cash 'appreciation awards.' Here's what that means
Uber says it will give one-time cash "appreciation awards" to some of its drivers.
Payments will be based on how many trips drivers have made since they started driving for Uber:
$100 for 2,500 trips
$500 for 5,000 trips
$1,000 for 10,000 trips
$10,000 for 20,000 trips
Additionally, drivers must have completed at least one trip this year and be in good standing with the company.
Drivers eligible for the appreciation awards will have the option to buy shares ahead of the IPO.
Lyft also rewarded some top drivers with cash bonuses of $1,000 or $10,000, depending on certain trip thresholds. Drivers had the option to use the money to buy shares in the company as well.