5:18 p.m. ET, March 11, 2019
Instagram founders push back on Elizabeth Warren's plan to break up big tech
In their first joint appearance since leaving Facebook (FB), Instagram, co-founders Kevin Systrom and Mike Krieger responded to Elizabeth Warren's proposed plan to break up tech giants like Amazon, Google and Facebook. 
"We live in a time where the anger against big tech has increased tenfold," Systrom told TechCrunch's Josh Constine on stage at SXSW on Monday.
"Whether that's because the property prices in your neighborhood have gone up, whether that's because you don't like Russian meddling in elections … that doesn't mean that the answer is to break all of the companies up."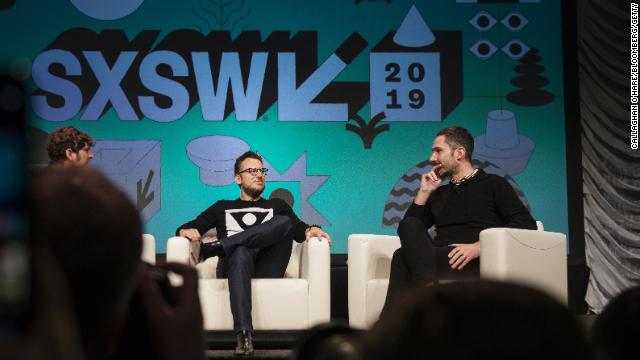 Systrom said there are ways to address matters like economic issues or foreign election meddling without breaking up a company, which he says won't fix these problems. 
"That doesn't mean that companies shouldn't be broken up if they get too big and they're monopolies and cause problems," he said. "But being big in and of itself is not a problem."
Systrom said proposals to break up all tech giants show that the people don't truly understand the problem. He fears these plans play on current anti-tech feelings, instead of giving solutions to address real problems. 
Facebook bought Instagram in 2012 for $1 billion when the photo-sharing platform had about 30 million users. Systrom and Krieger left the company last September, reportedly due to tensions with Facebook CEO Mark Zuckerberg over the direction of Instagram. The co-founders had maintained a fair amount of control over their app even after it was acquired by Facebook. 
"We knew if we got to the scale we wanted, the autonony would be gone," Systrom said. "In some ways, there being less autonomy is a function of Instagram winning … It got to a size where it was meaningfully important to this company [Facebook]."  
The co-founders didn't share what their future plans are, although they said it probably wouldn't be another social media app.
"We're giving ourselves time to get curious about things again," Krieger said. 
3:47 p.m. ET, March 11, 2019
Gwyneth Paltrow finally heard back from Jeff Bezos
Goop founder Gwyneth Paltrow shells out life and health advice — some dubious — for people of means. Her latest hot tip is how to get a reply from the richest man in the world: Casually mention he is ignoring your emails in the Wall Street Journal.
In an interview with CNN's Poppy Harlow at SWSX on Monday, Paltrow said she finally had a back-and-forth with Amazon founder Jeff Bezos, with whom she is "fascinated." Paltrow told the WSJ in December that she had emailed Bezos for advice but never heard back.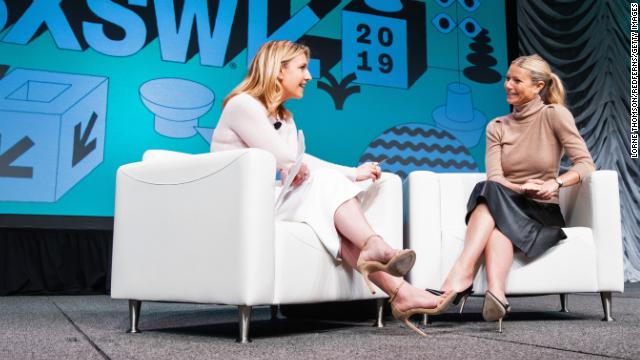 After the article was published, Bezos sent Paltrow an email with the helpful subject line, "Jeff Bezos," she told Harlow. She emailed back and asked if he could sit down with her to answer questions, but Bezos never replied.
Paltrow is not holding it against the multi-billionaire and said she would still consider selling Goop to Amazon (AMZN). 
Paltrow also talked about her thoughts on getting into the marijuana business eventually, what body parts won't be included in the upcoming Goop docuseries that will debut on Netflix (NFLX) this fall, how Goop is changing in response to accusations of false advertising, and joked that one day there could be a Disneyland-like theme park for Goop. 
2:30 p.m. ET, March 11, 2019
Facebook exec is in the hot seat at a SXSW fake news panel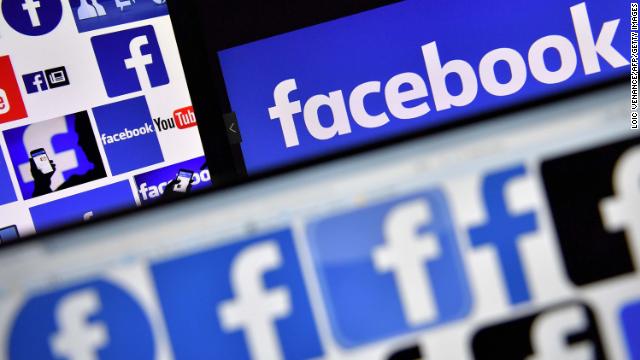 The tension in the room toward Facebook was palpable at a fake news panel Monday that included Shaarik Zafar, one of the company's public policy managers.
During the Q&A session, the first audience member to take the mic described himself as a journalist who was in Nice, France at the time of the 2016 terror attack. He said that since reporting on the attack, he has been attacked on the platform by hoaxers, conspiracy theorists, Neo-Nazis and more.
Whenever I turn to Facebook and ask them, 'Please take this sh*t down,' all I got was, 'We reject your request -- this post is OK with our community standards,' over and over and over again," he said.
He also described the death threats he received, which included pictures of guns posted to the Facebook page that belongs to his daughter.
Mark Zuckerberg keeps on apologizing. How long are we about to wait for you to take action? ... My family and I, are we just collateral damage of your stock price?" he continued.
The man said he later tried to spread awareness about the incidents on Facebook (FB), but the company took that down, citing hate speech.
Facebook's Zafar responded: "I am so sorry. Your family is not collateral damage."
He said the harassment references does violate the company's standards. When Zafar offered to help look into the issue, the man declined his help.
I don't need your help anymore because we now have laws against that and you have to take it down now," the man said, referencing the law in Germany where he resides.
The response, and the incident, further evidences a growing distrust in the social media giant.
11:08 a.m. ET, March 11, 2019
'Brilliant': Early Facebook investor weighs in on the Elizabeth Warren Big Tech breakup proposal
Roger McNamee, the early Facebook investor and former mentor to CEO Mark Zuckerberg, says he supports Elizabeth Warren's new proposal to break up Big Tech.
On-stage at the SXSW festival on Sunday, McNamee called the proposal "brilliant."
In conversation with WIRED's Nicholas Thompson, McNamee said he has met with Warren's staff, Cory Booker, and Klobuchar's staff. Klobuchar has also called for an investigation into Big Tech to understand the best path forward. He said he'd be willing to help any candidate interested in researching the topic.
McNamee has long been a vocal critic of Facebook, recently coming out with a book called "Zucked" calling out the company's executive for putting profits over society's best interest. (He still owns his Facebook stock and admitted to using the platform to promote his own book. "This is called guerrilla warfare," he said. "If my using their tools exposes the flaw in all of this then God bless.")
McNamee also remarked on Zuckerberg's pivot-to-privacy announcement, saying that "something really bad" may have been the impetus for it. Something like a possible upcoming FTC fine could have led Facebook to get ahead of the issue from a public relations stand-point, he suggested.
"It's a very effective public relations move which is once again deflecting us away from the core problem."
The announcement is convenient, too: "If you end-to-end encrypt, your moderation problem goes away," he said, although some aspects of the platform will still require moderation like the News Feed.
McNamee said he'd have praise for the company if it makes good on Zuck's pledge to not to build data centers in countries with a track record of violating human rights. He mentioned that this could raise issues for its presence in the Philippines where some content moderation is done.
Still, McNamee asks: "What are they doing with the tracking?" That core problem, he said, is an industry-wide issue that needs to be addressed.
3:41 p.m. ET, March 10, 2019
NBC News president talks Ronan Farrow and Megyn Kelly at SXSW
NBC News president Noah Oppenheim defended two the network's most controversial decisions over the past couple years: Hiring Megyn Kelly and not going forward with Ronan Farrow's expose on Hollywood mogul Harvey Weinstein.
Los Angeles Times' media reporter Stephen Battaglio asked Oppenheim at SXSW on Sunday if he had any regrets over losing Farrow's Pulitzer Prize winning work on Weinstein -- who has been accused by multiple women of sexual assault.
"What I would say is that the same group of people — leadership of the investigative unit, standards and practices, legal, all of the folks who looked at his reporting and said 'this isn't ready yet' — those are the same people that have shepherded the 500-plus exclusives that we've gotten on the air in the last two years," he responded.
He noted that stories that are "equally sensitive, things that deal with national security, things that deal with sexual misconduct" are handled by the "the same folks who made that decision and were unanimous at the time that he didn't have something ready to air."
Oppenheim added that Farrow's story in the New Yorker "really bore no resemblance to the material that me and my colleagues were looking at when we made that decision." Oppenheim ended by wishing Farrow well.
Farrow released a statement in September that accused NBC News of blocking his reporting on Weinstein.
Oppenheim also briefly spoke about Megyn Kelly, who parted ways with NBC News earlier this year. Kelly's exit from her 9 am talk show came after the host defended Halloween costumes that incorporate blackface.
He said that Kelly is "a talented journalist and a talented person" and that NBC News learned a lot from the "experiment of having put her at 9 o'clock."
"In this business, sometimes you take big swings and they work out and sometimes they don't," he said. "The important thing is to learn whatever lessons you can and keep moving forward."
3:32 p.m. ET, March 10, 2019
Hickenlooper on Colorado Sen. Michael Bennet: He doesn't have the 'same level of experience' I do
Former Colorado Gov. John Hickenlooper praised Colorado Sen. Michael Bennet on Sunday during his interview at South by Southwest, but questioned what Bennet and other Democratic senators have to offer to the 2020 race.
"Michael Bennet is one of my favorite people in the world and I think he is a great senator, much better than I ever would be. And if he wants to get into the presidential race, you know, I'm all for it," Hickenlooper said of Bennet, who was Hickenlooper's chief of staff when Hickenlooper was mayor of Denver.
But without much prodding by moderator Ben Smith of BuzzFeed, Hickenlooper then undercut his former top adviser.
"Not unlike the other senators, I have a very different history than Michael does," Hickenlooper said. "And you know, he has, he is really brilliant at thinking through complex issues, but I don't think he probably has the same level of experience that I do in terms of bringing teams together and actually, you know, getting stuff done. Really moving things forward."
Hickenlooper, who opened a brewery in Denver before hopping into politics, responded to a recent flap over whether he identifies as a capitalist by saying he firmly believes Democrats need to get away from labels as a way to attack one another.
He joked that he was a "card carrying something," but lamented the fact that capitalism has failed people in this country.
"It is not providing middle class people and poor people the security or the opportunity that it used to, and I think we have got to move forward," Hickenlooper said.
He pointedly reacted to Democrats who are supporting the Green New Deal and lambasted those members of the party who are advocating for a more incremental approach to climate change.
Hickenlooper also was open to legalizing prostitution, comparing the current treatment of selling sex to the war on drugs.
CNN's Nick Neville contributed to this report.
2:46 p.m. ET, March 10, 2019
Castro: If it's deciding between healthcare or a filibuster, 'we will break the filibuster' if Democrats get Senate majority in 2020
Julian Castro said Sunday at SXSW that he would support breaking the Senate filibuster if Democrats gain a majority in 2020.
"If the choice is between everybody having healthcare or 60 votes in the Senate, then yes, we will break the filibuster," Castro said.
Under current Senate rules, 60 votes are needed to break a filibuster and vote on legislation. The filibuster rule has been broken in the past, first in 2013 for confirmation of executive and judicial nominees, and in 2017 for the confirmation of Supreme Court justices.
Castro said that, though he would prefer not to break the 60-vote threshold to break the legislative filibuster in the Senate, he was open to it. He said access to healthcare should be prioritized over "keeping some 60-vote rule that is not in the constitution."
The former Housing secretary, who is polling at 1% in Iowa according to a CNN/Des Moines register/Mediacom Poll, expressed frustration at media coverage of the race.
"I wish they also would allow for the race to develop, instead of just going by ratings or poll numbers when we're 40 weeks, 48 weeks away from the Iowa Caucus," Castro said.
He went on to say that news organizations need to do better than they did in 2020. He criticized television news for giving President Donald Trump too much air time.
Earlier this year, the Democratic National Committee laid out its rules for handling admission to its primary debates. According to the DNC, to qualify for the first two debates, candidates must meet 1% or more in three separate, DNC-approved polls and bring in campaign donations from at least 65,000 unique donors, with a minimum of 200 unique donors per state in at least 20 states.
CNN's Brandon Knapp and Veronica Stracqualursi contributed to this report.