2:59 p.m. ET, March 9, 2019
Former Republican Gov. John Kasich keeps open the possibility of a 2020 Trump challenge  
Former Ohio Republican Gov. John Kasich kept open the possibility of a 2020 presidential bid, telling journalist David Maraniss at South by Southwest that "I'm not closing anything down."
"I don't know, you know, I don't know what I'm going to do," Kasich said. "At some point there's an internal clock for all of us. And there are deadlines, but they're not here yet."
"I'll tell you this, though, I don't want to -- I'm not in a Hail Mary. I mean I run when I think I can win. And so we assess things just about every week, sometimes every day. And we'll see. I'm not closing anything down. I just don't know at this point."
Kasich, who ran for president in 2016 and did not endorse President Donald Trump when he left the race, didn't directly answer Maraniss' question as to whether or not he believes "it's important for some anti-Trump Republican" to mount a primary challenge against the President, instead simply saying, "I'm not going to give anybody else any advice on how to do it."
"I've never got in a race I didn't think I could win even though I've been in races where nobody else thought I could win. But it's up to me to decide whether I think it's practical," Kasich said.
In December, the former governor suggested that he might run against Trump in 2020 after the President said he hoped Kasich would do so. In a statement released by his spokesperson, John Weaver, Kasich said "be careful what you wish for."
2:30 p.m. ET, March 9, 2019
Howard Schultz calls Elizabeth Warren's tech break up plan 'ill conceived'
At an event for established entrepreneurs at SXSW, Howard Schultz was asked about Sen. Elizabeth Warren's plan to break up tech giants like Facebook and Amazon.
Schultz said the motivation to break up tech companies is "ill conceived." He then repeated a statement he's often made -- that the Democrats are too far left.
The far-reaching proposal by Warren, a Democratic candidate for president, would impose new rules on certain kinds of tech companies with $25 billion or more in annual revenue, forcing Amazon and Google to spin off parts of their companies and relinquish their overwhelming control over online commerce.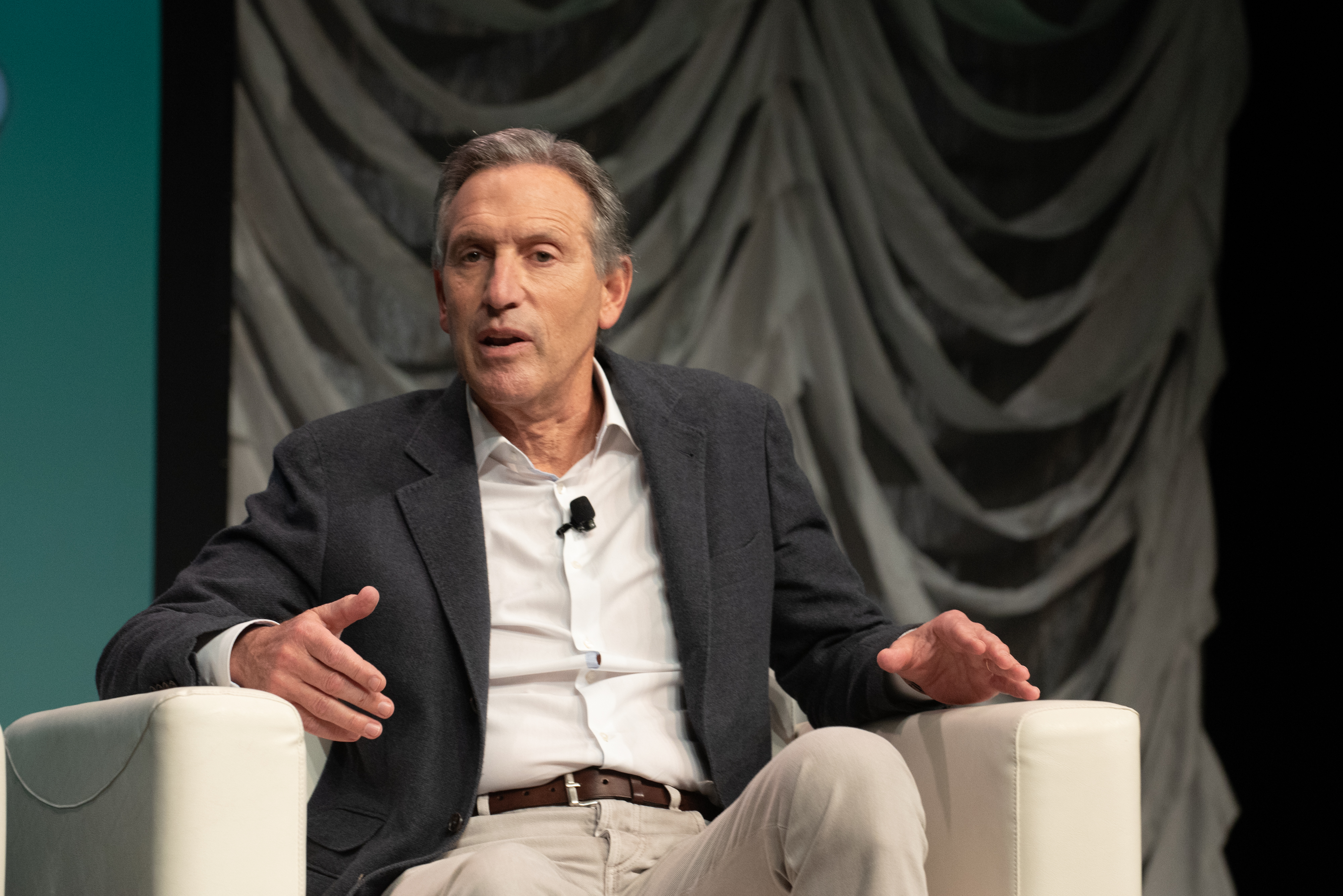 Schultz said tech companies have instituted standards and rules that have surpassed the requirements of current legislation, particularly with privacy issues. He said he doesn't think punitive measures are the way forward, and that the process should be more collaborative.
He also noted that he wasn't saying big tech companies should never be broken up.
Schultz also made a joke that if he were president he would first cut off Donald Trump's Twitter account, before he pivoted to talk about tax policy.
1:33 p.m. ET, March 9, 2019
Klobuchar calls Manafort's 47-month prison sentence 'appalling'
At an event with journalist Kara Swisher at South by Southwest on Saturday, Sen. Amy Klobuchar weighed in on the prison sentence given to Paul Manafort, President Donald Trump's former campaign manager, calling his light sentence "appalling."
On Thursday, Manafort was sentenced by Judge T.S. Ellis to 47 months in prison for a slew of financial crimes, including tax fraud and bank fraud. The sentence surprised many, as the recommended punishment for his crimes totaled more than 20 years in prison.
Ellis said in court several times that he believed the advisory sentence for Manafort was overkill, adding that "clearly the guidelines were way out of whack on this."
Klobuchar also took aim at Ellis' courtroom statements, telling Swisher that she believed he was "putting salt on the wound by saying" Manafort "'led a blameless life until then,' which is just not true."
1:11 p.m. ET, March 9, 2019
Amy Klobuchar says Obama supports competition among 2020 Democratic field
Speaking to Kara Swisher at South by Southwest in Austin, 2020 presidential candidate Amy Klobuchar says she met with former President Barack Obama, who told her competition for the Democratic nomination is good.
"There are a number of great candidates, no there really are, and I always like to jokingly say, may the best woman win," Klobuchar said. "But—no litmus test, many of them would be good -- but I think that competition is good. Barack Obama has told this to people, maybe not publicly, but I've heard he's told a lot of people."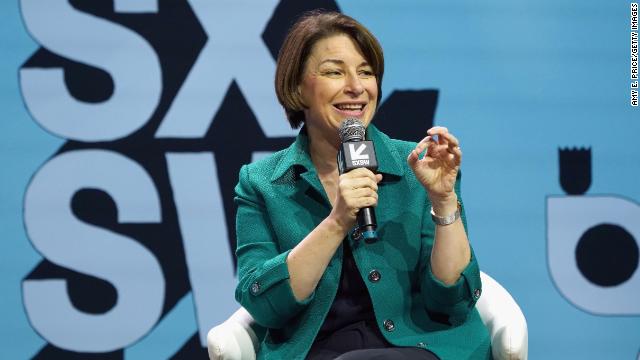 Klobuchar added that Obama "was in a really good mood" when they met, "and he was really happy about Michelle's book tour."
"But he has always said competition is good, and I believe that," she said.
The Democratic field is beginning to get crowded -- 14 candidates, six of them women, have announced campaigns or exploratory committees so far. In CNN's most recent Democratic power rankings, Klobuchar clocked in at number 5.
1:11 p.m. ET, March 9, 2019
Howard Schultz still won't say if he's running for president
Howard Schultz spoke at SXSW this morning, where he avoided making a firm statement on whether he'll run for president or how long he would stay in the race if he decides to campaign for the Democratic nomination.
But the former Starbucks CEO talked openly about how he believes the 2-party system in the United States is broken and how it's making it hard to fix things like the opioid crisis and mental health crisis.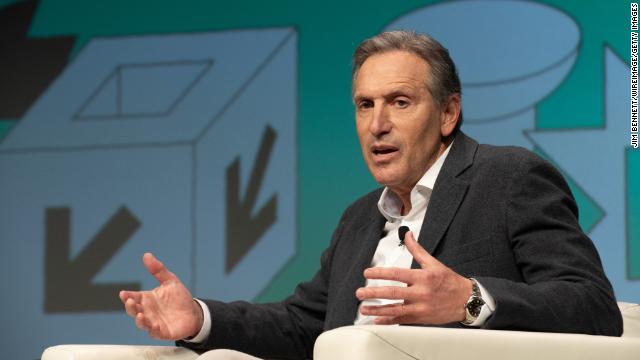 He also criticized what he said is the lack of leadership in the Trump administration and talked about how the Democratic Party is too far left and socialist, without giving details on why he believes that. When asked to define socialism, he said if you want a definition, look at Venezuela.
12:48 p.m. ET, March 9, 2019
Jordan Peele's "Us" frightens SXSW
The SXSW film festival kicked off on Friday night, opening with one of the most anticipated and terrifying films of the year: "Us."
The Universal horror film from Jordan Peele is the director's follow up to his Oscar-winning hit, "Get Out." The film -- which tells the story of family, led by Lupita Nyong'o and Winston Duke, who are terrorized by their shadowy doubles -- was well received by the audience in Austin.
The crowd -- which included actors such as Ejiah Wood and Shia LaBeouf, Universal Pictures' executives, journalists and fans -- cheered and screamed inside Austin's Paramount Theatre.
Peele and the cast of "Us" were also on hand to introduce the film to the world.
Peele said in a Q&A after the show that "Us" is about America, class struggles, opportunity and the divisions that are splitting the country a part.
We are at a time where we fear 'the other'"... I wanted to suggest that the monster has our face. Maybe the evil is us."
"Us" hits theaters on March 22.
12:48 p.m. ET, March 9, 2019
CNN's Clubhouse takes guests back to the 80s at SXSW
SXSW is about the speaker sessions, the music, the films and the events, but it's also about the parties. Parties at the Austin media and tech conference are a great place to meet up and hob nob with some of the biggest names at the festival. They're also a great place to, well, party.
One of the biggest parties on Friday night was CNN's (and no I'm not just saying that because I work here).
The party, which took place at the CNN Clubhouse, was jammed packed with journalists, SXSW party-goers and CNN executives -- all of whom danced until late in the morning to the DJ stylings of Rev. Run from the legendary hip hop group Run DMC.
The party had an 80s theme, which included neon lights, neon wristbands and pretty much neon everything. The party also even had a room with some of the 1980s most popular arcade games such as Donkey Kong.
3:45 p.m. ET, March 11, 2019
Theranos documentary: This is a story about getting fooled
Alex Gibney — the prolific documentary filmmaker behind "Dirty Money" and "Enron: The Smartest Guys in the Room" — showcased his upcoming Theranos documentary on Friday evening at SXSW.
The film, which debuted at Sundance, gives a stunning behind-the-scenes look into the now-disgraced startup that set out to revolutionize blood testing but, in fact, did nothing of the sort.
"The Inventor" runs about two hours and features new interviews with former Theranos employees, the journalists who were among the first to cover the startup, and the WSJ reporter who brought the company's truth to light.
In a brief Q&A after the screening at SXSW, Gibney said he was first "convinced" by HBO executive Richard Butler and former Vanity Fair editor Graydon Carter to take on Theranos in 2017. (CNN and HBO share parent company WarnerMedia.)
It was initially difficult to get employees to talk, he said, because they were afraid of being sued. Eventually, Gibney and his team were able to obtain 100 hours of previously shot footage from inside Theranos (including founder Elizabeth Holmes and former Theranos COO Sunny Balwani dancing as they enter a room for a company all-hands after receiving FDA approval for one test).
Gibney said the story began with interviewing the journalists who felt duped:
This is a story about getting fooled."
"The Inventor" isn't out on HBO until March 18th, but I'll be chatting with Gibney about the film Saturday morning and will let you know what else I learn....
4:28 p.m. ET, March 8, 2019
Streaming wars aren't 'a zero-sum game,' says DreamWorks co-founder Jeff Katzenberg
Jeffrey Katzenberg and Meg Whitman had a really interesting conversation about the changing world of storytelling, streaming and Hollywood on Friday, specifically as it pertains to their new short-form video company, Quibi.
Their most interesting points:
Katzenberg told NBCNews' Dylan Byers that five years from now he wants to Quibi to be synonymous with short form video in the way that "Kleenex is with tissues and Google is with search." He then asked the audience, "big enough?"
Katzenberg said that competitors are coming for Netflix (NFLX) in the streaming world, but that he believes that Disney (DIS) can be a winner *in addition to* Netflix. "It's not a zero-sum game," he said.
Katzenberg pointed out that people pay $120 per household for cable now, so there's likely room for many of these services.
What about Steven Spielberg's reported war with Netflix? Katzenberg said on stage that Spielberg, who he worked with to build the studio DreamWorks, told him yesterday that there's no plans for him to come up with a plan at the Oscars to crush Netflix. "He absolutely didn't say that," he said.
Whitman and Katzenberg told the crowd that their new service is developing a variety of shows for its launch next April. That includes a reality show with entertainment executive Scooter Braum that will be a music competition show, a show with singer Jennifer Lopez and another show called "Frat Boy Genius" that will be the story of Evan Spiegel and how he built Snapchat.