Today's market moves and business news
4:23 p.m. ET, January 8, 2019
Our live coverage has ended. Join us again Wednesday morning for more real-time markets and business news.
4:19 p.m. ET, January 8, 2019
Dow notches three-day win streak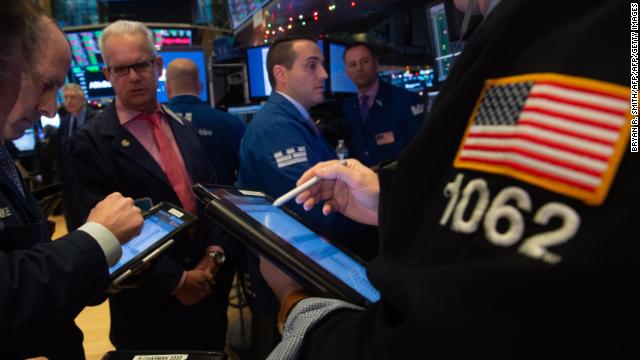 Here's a snapshot of the markets at the close:
The Dow climbed another 256 points, or 1.1%, on continued optimism about trade talks with China.
The S&P 500 also advanced 1%. Both it and the Dow are up for three straight days, the longest win streak since late November.
The Nasdaq jumped 1.1%, rallying for the eighth time in nine days.
Trade-sensitive stocks like Boeing, Caterpillar and Apple all closed higher. Trade negotiations between the United States and China are expected to continue for a third day in Beijing on Wednesday.
US oil prices climbed 2.6% to settle at $49.78 a barrel. Crude is up seven days in a row, the longest win streak since July 2017.
4:08 p.m. ET, January 8, 2019
Gold investors love the turbulent stock market
The price of gold has gained more than 8% since the beginning of October. In the same time frame, the S&P 500 has plunged 14%.
Gold always performs well when investors are nervous, as they clearly are right now, says CNN Business' Paul R. La Monica.
"Fears over an economic slowdown and trade conflicts loom large. US stocks in December posted their worst month since February 2009, while perceived 'safe havens' such as gold, the Japanese yen and US government bonds garnered more interest," said BlackRock global chief investment strategist Richard Turnill in a report this week.
The global political turmoil isn't going away overnight either. And that also should be good for gold.
1:54 p.m. ET, January 8, 2019
US and China agree to keep talking
Optimism that the Trump administration might be able to strike a deal with China is helping push stocks higher today.
Our Washington colleague Donna Borak on the latest in the talks:
US and Chinese negotiators meeting this week in Beijing have agreed to extend trade talks until Wednesday, according to a spokesperson for the office of the US Trade Representative.
It's a fresh sign that discussions are moving in a positive direction as staff for the two sides meet face to face for the first time since President Donald Trump and his Chinese counterpart Xi Jinping agreed in December to restart talks.
2:22 p.m. ET, January 8, 2019
If Sears survives, this is what it could look like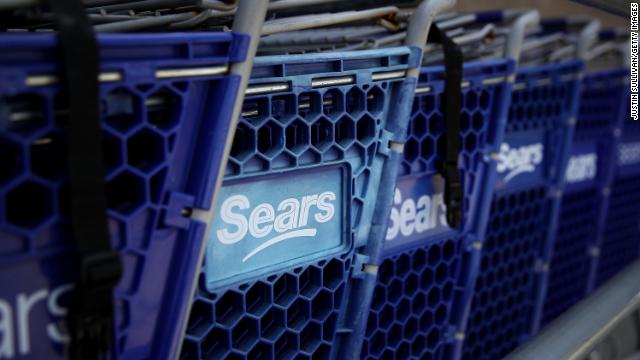 We're still waiting for more details on Sears avoiding liquidation, but we already have an idea of what the future of the retailer might look like.
CNN Business' resident Sears expert Chris Isidore explains that even if Sears survives, there will still be a wide swath of America that no longer has any of its stores.
That's due to competition from big box stores and online shopping in many middle-America markets.
As a result, there won't be a single Sears in 15 states, including Iowa, Kansas, Kentucky, Mississippi and Montana.
The remaining stores will be primarily along the West Coast and in the Northeast, as well as the mid-Atlantic, Florida and Texas. These areas have higher real estate prices, making stores there more valuable.
1:30 p.m. ET, January 8, 2019
Sears is saved — for now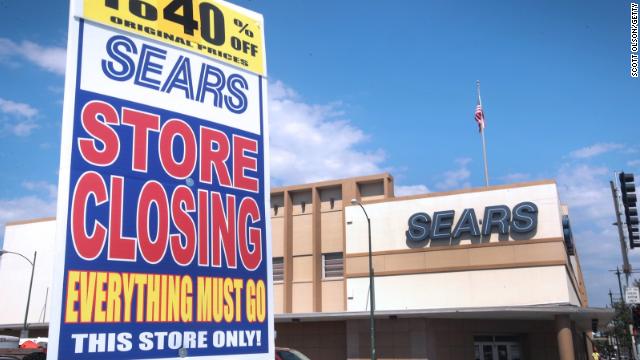 Sears announced an 11th hour agreement to accept a bid that could keep the troubled retailer in business.
A judge still has to sign off on the agreement.
The company struck a deal during a delay in its bankruptcy hearing. It was widely expected to reject the only bid and ask the court to approve liquidation. Instead, the last-minute deal may have postponed liquidation.
This is a developing story. 
1:28 p.m. ET, January 8, 2019
Hulu tops 25 million subscribers
Hulu announced Tuesday that it added eight million new subscribers last year, bringing its total to 25 million. 
That's a sizable increase for the streaming service, which offers customers a live TV option in addition to its standard on-demand plans.
Still, it's nowhere close to overcoming Netflix, which had about 58 million subscribers in the US as of last fall. 
Hulu vs. Netflix
Netflix and Hulu are among the most well-known subscription streaming services in the US. But there are a couple of important differences between the two. 
Revenue: Netflix also has a different revenue model than Hulu because it doesn't sell advertising. Although the smaller streamer does have an ad-free version, its cheaper plan includes commercials.
But Hulu says its ad strategy is working. The company announced Tuesday that it grew advertising revenue to nearly $1.5 billion in 2018, the most in the service's history. It also increased its advertiser base by 50%. 
Hulu is owned in part by Disney, which will increase its stake to 60% after its deal for most of 21st Century Fox closes. Comcast owns 30%, and AT&T's WarnerMedia owns the remaining 10%. WarnerMedia is also the parent company of CNN. 
12:31 p.m. ET, January 8, 2019
#Midday checkin: Dow up 200 points
12:54 p.m. ET, January 8, 2019
Boeing breaks its own record — again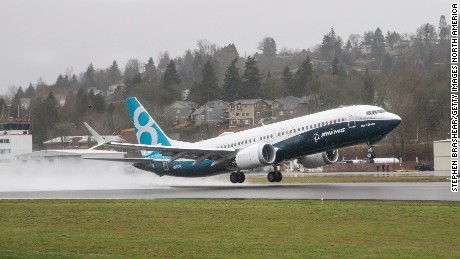 Shares of Boeing are up 3% after it said it delivered a record number of commercial planes in 2018.
The Chicago-based company announced Tuesday it delivered 806 aircraft last year. That surpasses the record Boeing set in 2017 with 763 plane deliveries.
The 737 was the most popular plane ordered last year, with 580 deliveries. Nearly half of those were MAX models, which is a more fuel-efficient version of the single-aisle plane.