Today's market moves and business news
1:28 p.m. ET, January 8, 2019
Hulu tops 25 million subscribers
Hulu announced Tuesday that it added eight million new subscribers last year, bringing its total to 25 million. 
That's a sizable increase for the streaming service, which offers customers a live TV option in addition to its standard on-demand plans.
Still, it's nowhere close to overcoming Netflix, which had about 58 million subscribers in the US as of last fall. 
Hulu vs. Netflix
Netflix and Hulu are among the most well-known subscription streaming services in the US. But there are a couple of important differences between the two. 
Revenue: Netflix also has a different revenue model than Hulu because it doesn't sell advertising. Although the smaller streamer does have an ad-free version, its cheaper plan includes commercials.
But Hulu says its ad strategy is working. The company announced Tuesday that it grew advertising revenue to nearly $1.5 billion in 2018, the most in the service's history. It also increased its advertiser base by 50%. 
Hulu is owned in part by Disney, which will increase its stake to 60% after its deal for most of 21st Century Fox closes. Comcast owns 30%, and AT&T's WarnerMedia owns the remaining 10%. WarnerMedia is also the parent company of CNN. 
12:31 p.m. ET, January 8, 2019
#Midday checkin: Dow up 200 points
12:54 p.m. ET, January 8, 2019
Boeing breaks its own record — again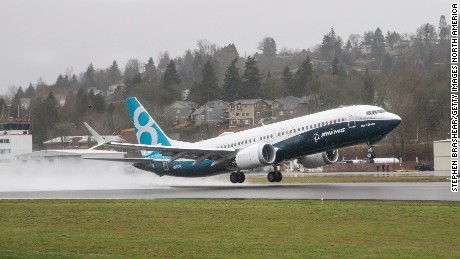 Shares of Boeing are up 3% after it said it delivered a record number of commercial planes in 2018.
The Chicago-based company announced Tuesday it delivered 806 aircraft last year. That surpasses the record Boeing set in 2017 with 763 plane deliveries.
The 737 was the most popular plane ordered last year, with 580 deliveries. Nearly half of those were MAX models, which is a more fuel-efficient version of the single-aisle plane.
12:16 p.m. ET, January 8, 2019
This really might be it for Sears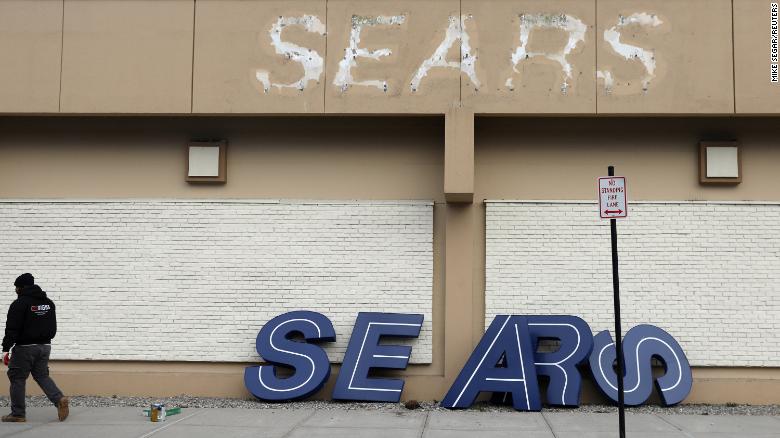 Sears might be hours away from shutting down.
Lawyers from the troubled company are currently in a federal bankruptcy court building mulling over a lifeline to save the troubled 132-year-old retailer. A hearing that was scheduled for early Tuesday has been delayed for at least another hour.
CEO Eddie Lampert submitted a $4.4 billion bid to keep 425 stores open and offer jobs to its 50,000 remaining employees. But the deadline has passed without any word from Sears on the bid's status.
If Sears doesn't accept Lampert's deal, it could hurdle the company toward liquidation.
In the meantime: Scroll through our interactive timeline of the rise and fall of Sears.
11:12 a.m. ET, January 8, 2019
The world's most valuable company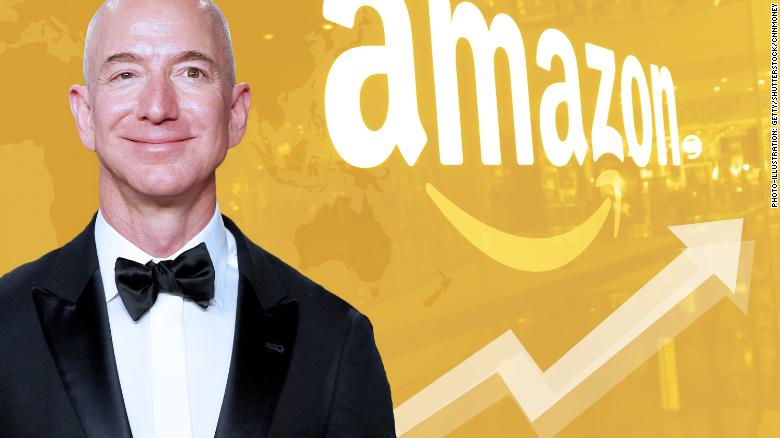 Amazon is now the most valuable company in the world, overtaking its fellow Washington State rival.
The shopping behemoth is now worth nearly $810 billion, compared to about $790 billion for Microsoft.
Amazon is up 10% already this year. And Bezos, thanks largely to his 16% ownership stake in Amazon, is worth about $135 billion, according to Forbes and Bloomberg.
Big, but not really a milestone: Amazon was actually a $1 trillion company in September, but it has fallen in value along with other tech companies.
10:51 a.m. ET, January 8, 2019
Markets rally for third day on trade optimism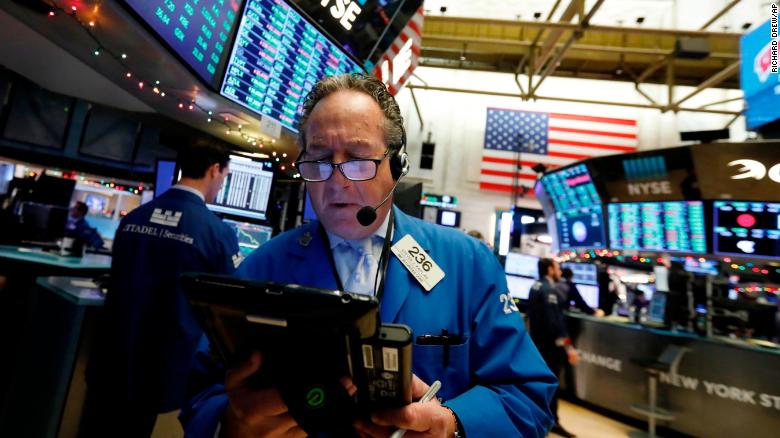 The Dow climbed 300 points, or 1.3%, at Tuesday's opening bell on hopes for progress on a trade deal with China.
The S&P 500 jumped 1.1%, leaving both indexes on track for their first three-day winning streak since late November.
The Nasdaq advanced 1% as well, boosted by 2% rallies for Amazon and Facebook.
Markets got an extra boost after President Trump reiterated on Twitter that US-China trade talks are going "very well." Trump offered no other details on the status of the negotiations, which began Monday in Beijing.
US oil prices continue to recover, with crude jumping another 1.8% to $49.40 a barrel.
9:31 a.m. ET, January 8, 2019
Samsung's turn to spook investors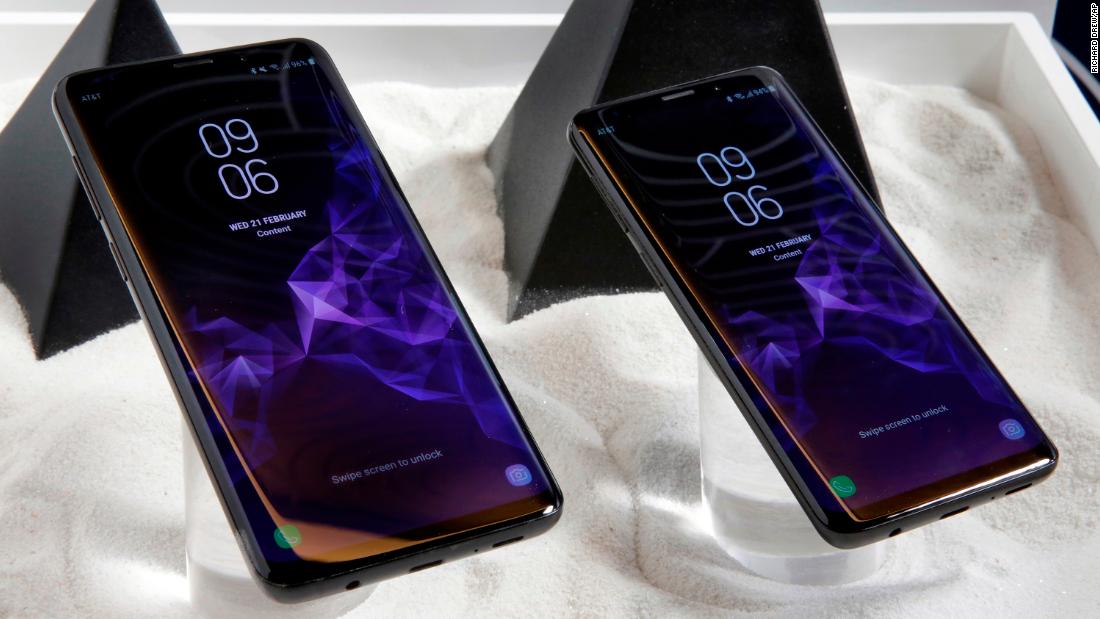 Samsung is warning that its fourth-quarter profit from last year may plummet almost 30% from the previous year.
That's far below analysts' forecasts — sending its stock down about 1.7% in Seoul.
The electronics giant says "lackluster demand" for its memory chips and "intensifying competition" in the smartphone sector has thrown its business off-course.
It's just the latest smartphone maker to sound the alarm, after Apple stoked concerns last week by warning about slowing iPhone sales.
6:59 a.m. ET, January 8, 2019
Markets check
US stock futures are pointing up this morning after yesterday's rebound on Wall Street. The Dow closed 0.4% higher on Monday, while the S&P 500 rose 0.7% and the Nasdaq surged 1.3%.
Investors appeared cautiously optimistic as US-China trade talks kicked off in Beijing and headed into their second day Tuesday.
CNN's Christine Romans has the day's top business headlines: