What's moving markets today: December 4, 2019
4:09 p.m. ET, December 4, 2019
Stocks snap three-day losing streak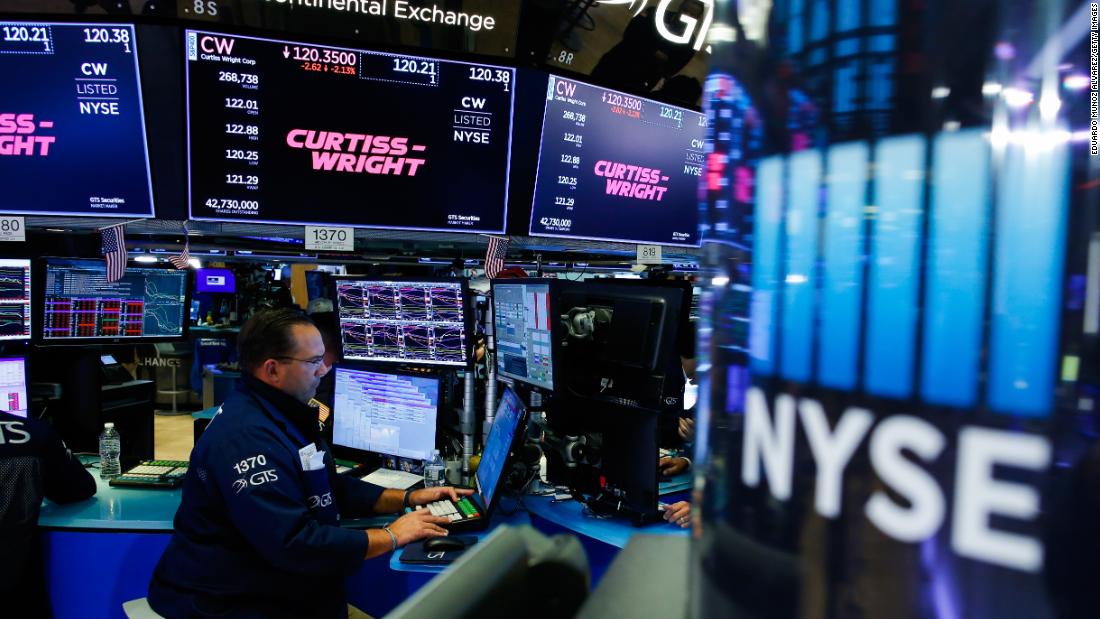 US stocks finished higher on Wednesday, snapping a three-day losing streak. The market was helped by hopes of progress for a US-China trade deal.
Even so, the Dow is still on track for its worst week since August. The index closed up 0.5%, or 149 points, on Wednesday.
The S&P 500 finished up 0.6%, and the Nasdaq Composite added 0.5%. Both benchmarks are on track for their worst week since late September.
1:16 p.m. ET, December 4, 2019
S&P 500 will hit 3,200, strategist says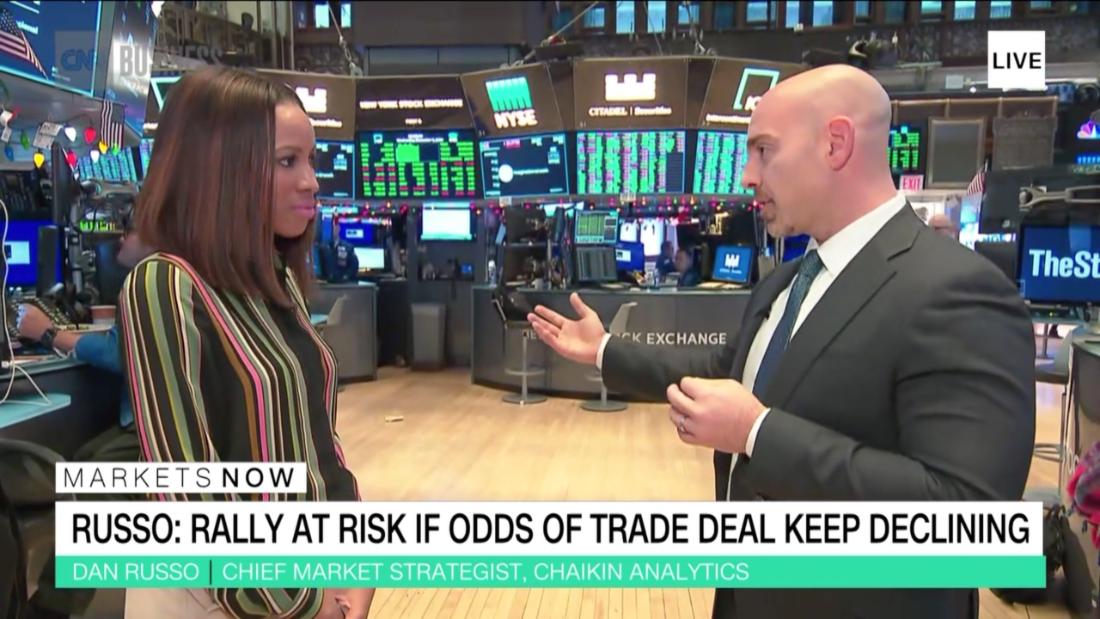 Wednesday's selloff might not mean all that much, said Dan Russo, chief market strategist at Chaikin Analytics, who expects the S&P 500 to hit 3,200 next year.
"It has been a long-standing target for us," Russo told Zain Asher on the CNN Business' live show Markets Now.
The S&P was up 0.7%, at around 3,115 points in the second half of the trading day, some 2.7% below Russo's target level
Of course, there are risks that could upset this prediction.
"If earnings come in lower than expected for 2020, if odds of a [trade] deal being done decline, or if investors start to anticipate that a deal will not get done," the picture could look different for stocks, he added.
Russo also looks closely at semiconductor stocks, as they are a relative indicator for market strength. In good news, "semiconductors have been outperforming for the past few months," he said.
1:35 p.m. ET, December 4, 2019
A tale of retail winners and losers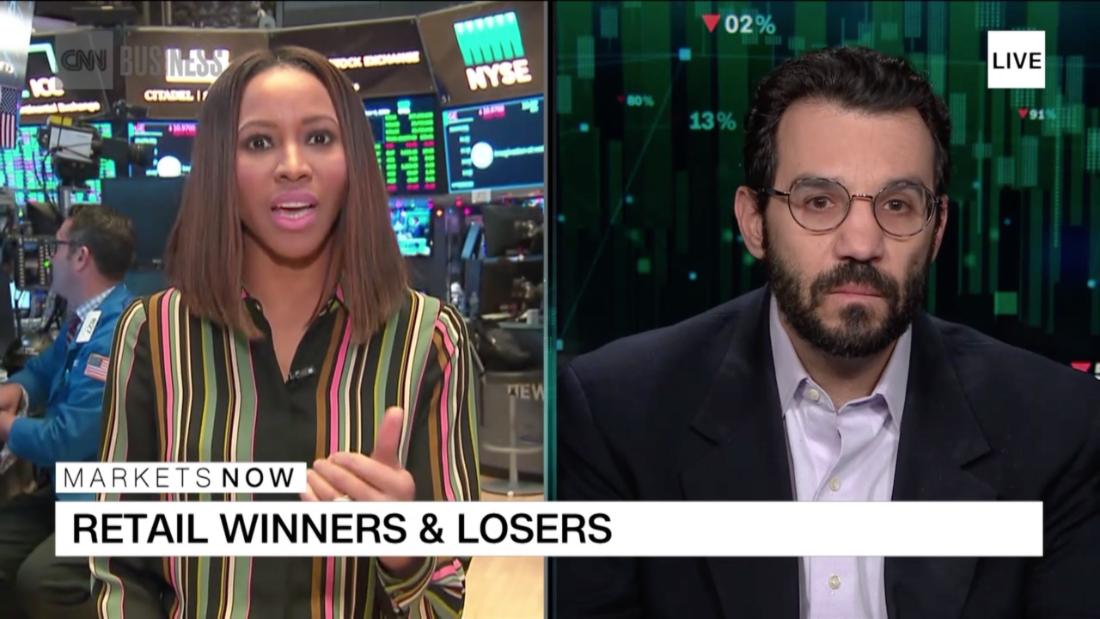 The retail sector is telling a tale of two different kinds of companies. The likes of Macy's (M) and Kohl's (KSS) aren't doing too well. At the same time, Cyber Monday sales were their highest ever, and retailers like Amazon (AMZN), BestBuy (BBY) and Target (TGT) are doing well.
"Everyone is chasing Amazon, of course, but the brick-and-mortar retailers that have done well have come up with digital strategies that get consumers ... to go to those mobile sites and buy from them," said CNN Business' own Paul La Monica on the digital live show Markets Now.
"Department stores have really not been all that savvy with regards to the digital shopper," he added, which is one reason why they are struggling, La Monica said.
12:58 p.m. ET, December 4, 2019
Weaker economic data still works in bulls' favor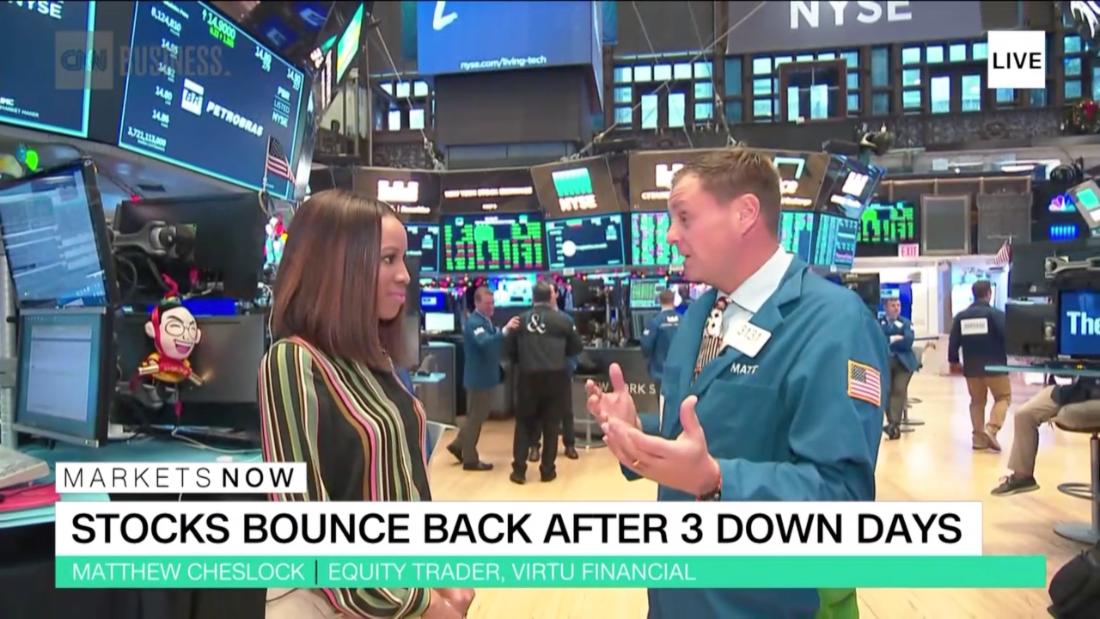 Manufacturing and non-manufacturing data--as well as private payrolls--have been weaker-than-expected this week, and that's weighing on the market. But not so fast, said Virtu Financial equity trade Matthew Cheslock on the CNN Business digital live show Markets Now.
While "the economic data hasn't been in our favor," market bulls would say that it means the Federal Reserve will step up and stimulate the economy, he said. The central bank has cut interest rates three times this year to boost growth.
For Friday's jobs report, the biggest data point of the week, Cheslock said "it's more important to focus on the revisions from prior months," as well as the November numbers, to get a complete picture of the labor market.
With respect to the trade headline-induced wobbles, Cheslock warned not to overreact.
"We had a 4% rally in the market in November, now we have a bit of a selloff," and that is not much to write home about, he said.
11:38 a.m. ET, December 4, 2019
Dow climbs 200 points around midday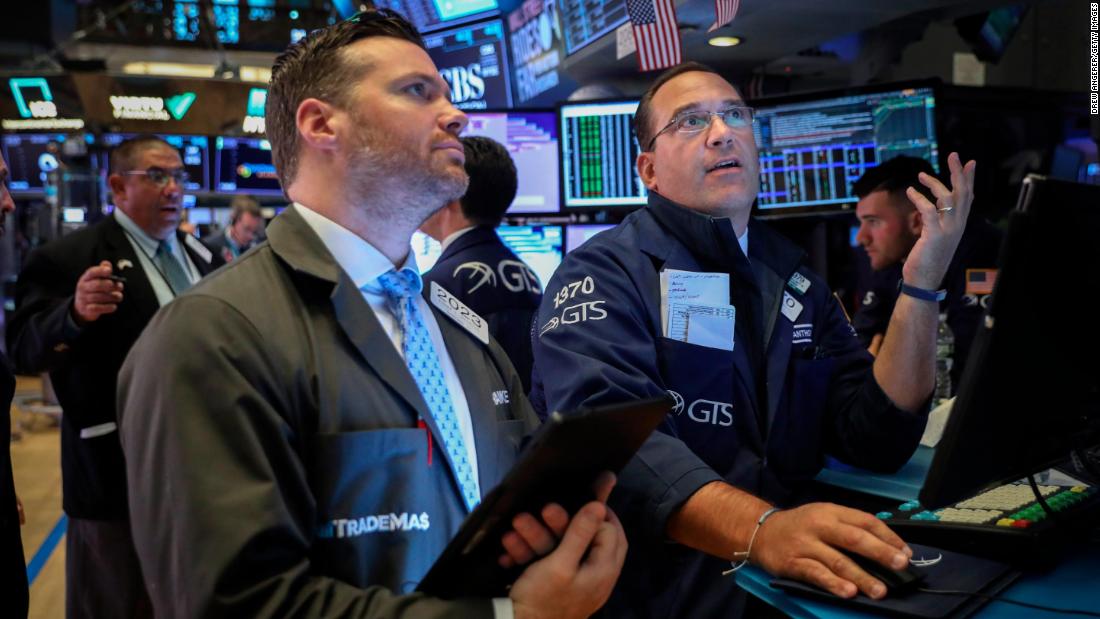 Trade hopes has US stocks rebounding strongly around midday.
The Dow rallied some 200 points, or 0.7%. Similarly, the broader S&P 500 is also up 0.7%, and the Nasdaq Composite climbed 0.6%.
The rebound comes after three days of losses, two of which saw sharp sell offs. Stocks have been so sensitive to trade headlines this year that it remains to be seen whether Wednesday's gains will stick.
"What's more, the US has imposed fresh tariffs on Argentina and Brazil exports of metals, while Trump has threatened to impose duties on French goods," wrote Fawad Razaqzada, technical analyst at Forex.com, in a note to clients. "On top of this, China has warned that the US bill calling for a tougher US response to Beijing's treatment of its Uighur Muslim minority will impact bilateral cooperation. So there are plenty of reasons why trade jitters could escalate."
10:39 a.m. ET, December 4, 2019
US services sector grew less than expected in November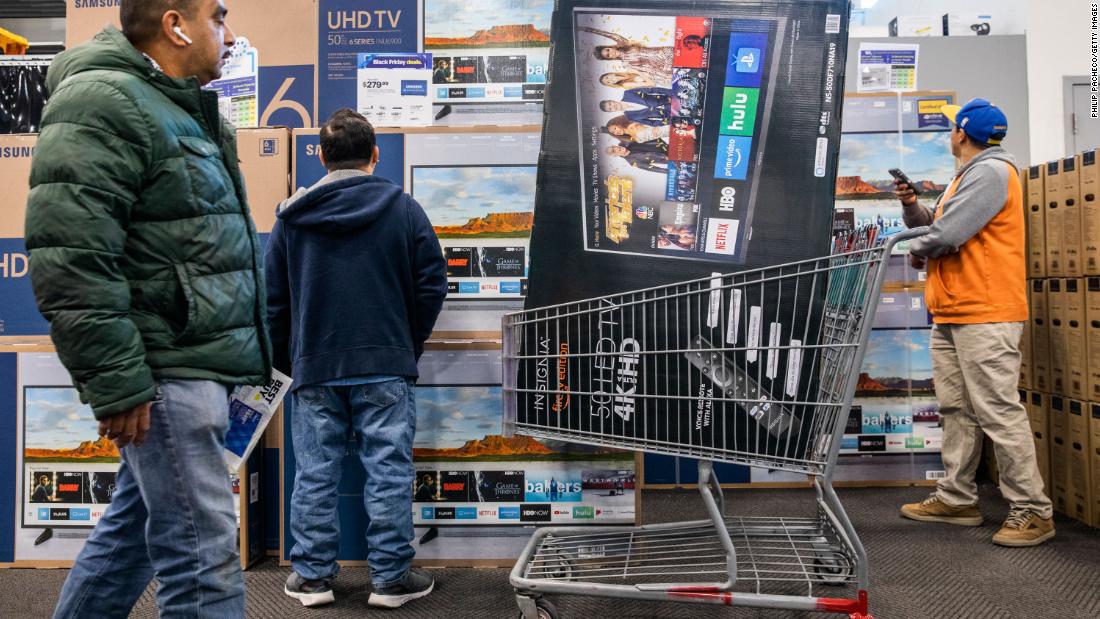 The US services sector expanded at a slower pace than expected in November, according to the Institute for Supply Management's non-manufacturing survey.
The purchasing managers' index came in at 53.9, compared with the Refinitiv consensus forecast of 54.5. Any number above 50 denotes an expansion in the sector.
While America's manufacturing sector has been weakening for months, investors have been keeping a keen eye on services data. The reason: US GDP growth is mostly driven by consumption, meaning the weaker manufacturing data is a little less important than the services numbers.
Slowing growth in the services sector could spell trouble for the US economy.
10:15 a.m. ET, December 4, 2019
Barry Diller shakes up Expedia's leadership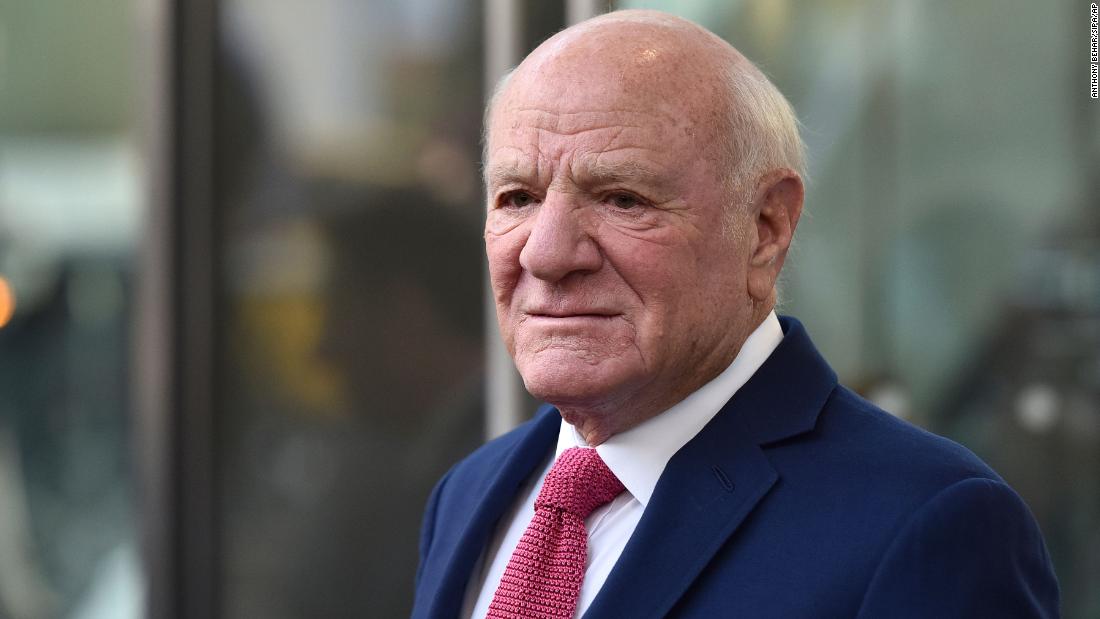 Expedia (EXPE) just parted ways with its top two executives after a major disagreement between the board and the C-suite.
CEO Mark Okerstrom and Chief Financial Officer Alan Pickerill resigned their roles Wednesday, effective immediately.
The announcement of the abrupt move came from Barry Diller, who is the chairman of Expedia's board. Diller said the board and senior management "disagreed on strategy" about the company's reorganization efforts.
Shares spiked more than 8% following the news.
9:36 a.m. ET, December 4, 2019
Stocks open higher on renewed trade hopes
US stocks opened in the green on Wednesday, after a Bloomberg report said the United States and China were moving closer to a trade agreement. That stands in contrast to President Donald Trump's strong rhetoric about the trade war that sent stocks sharply lower Tuesday.
Stock futures shrugged off a worse-than-expected private payrolls number in premarket trading.
Shares of Expedia (EXPE) climbed nearly 8% at the opening bell, after its CEO and CFO were ousted.
9:28 a.m. ET, December 4, 2019
GoPro's stock spikes after saying its holiday sales 'crushed it'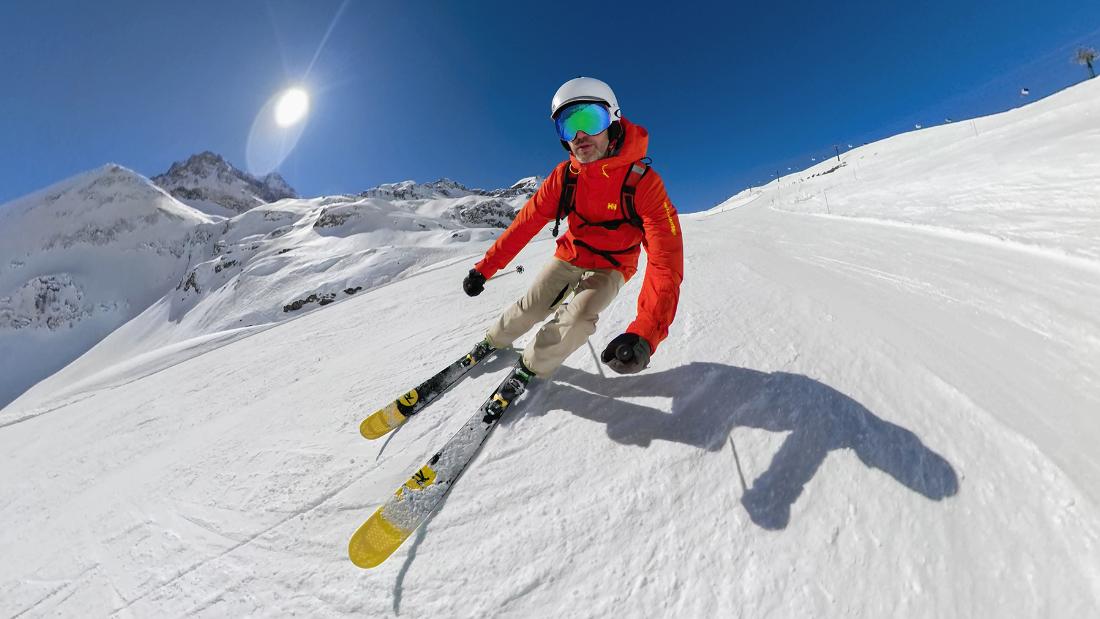 Shares of GoPro (GPRO) are on track to surge more than 5% at the open after reporting strong holiday sales over the weekend.
The company said that its Black Friday and Cyber Monday US sales jumped 30% over the previous year and its global sales jumped 20% for the same time period. The HERO8 Black comprised more than 90% of its total sales.
GoPro CEO Nick Woodman said the company "crushed it."
"We believe the surge in demand we're seeing positions us well for full year profitability in 2019 and continued revenue and earnings growth in 2020," he added.