What's moving markets today: November 6, 2019
4:09 p.m. ET, November 6, 2019
Stocks finish flat
US stocks finished the day more or less flat Wednesday, putting an end to several days of consecutive records.
The Nasdaq Composite was the worst performing major stock index of the day, closing 0.3% lower.
The Dowfinished flat, while the S&P 500 eked out a 0.1% gain, closing just below its record high.
Stocks in the energy industry were the biggest losers of the day, amid lower oil prices.
Exxon Mobil (XOM) and Chevron (CVX) were among the weakest stocks in the Dow.
3:44 p.m. ET, November 6, 2019
Oil prices slammed by inventory, OPEC headlines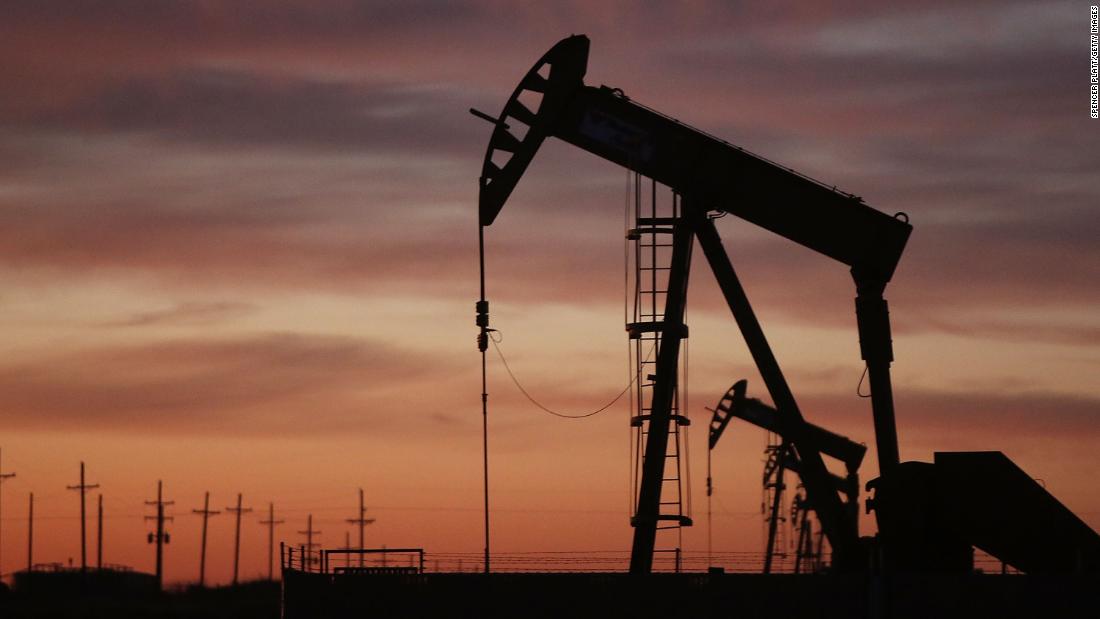 Oil already had a bad morning, but then things got worse...
US oil prices were dragged down by inventory data in the first half of the day, which showed larger-than-expected stock in the United States. More supply waiting in the wings dragged down prices.
But that wasn't all.
Members of OPEC reportedly won't cut further production at next month's meeting, according to Bloomberg. This means there is no end to the supply glut any time soon.
US oil prices settled at $56.35 per barrel, down 1.5%.
1:13 p.m. ET, November 6, 2019
Too many investors are sitting on the sidelines
The bull market in US stocks "might be old, [but] it's not dead," Kristin Bitterly, head of capital markets for the Americas at Citi Private Bank, told Zain Asher on the CNN Business' digital live show Markets Now.
A lot of money that could be invested is just sitting on the sidelines and gathering dust. One of the biggest issues is that people aren't invested, Bitterly said.
"There is so much cash on the sidelines right now," she said, citing $12 trillion in household cash, $4 trillion sitting on corporate balance sheets, and $1 trillion in private equity dry powder.
Investing this cash could take the market a leg higher.
One of the sectors Bitterly likes in particular is healthcare, which is defensive but also has potential for growth. "It's a sector that has grown earnings in past three recessions, and it has strong free cash flow," she said.
1:16 p.m. ET, November 6, 2019
McDonald's new CEO's challenge
McDonald's (MCD) has a new CEO and he has plenty of work to do.
It's just been a few days since McDonald's CEO Steve Easterbrook was ousted for having a relationship with another employee. Chris Kempczinski, formerly the leader of McDonald's USA, has been picked as his replacement.
His challenge is to make McDonald's a more modern company, and "to rejuvinate sales growth" said CNN Business' own Paul La Monica on the digital live show Markets Now.
"This is something I think investors will be worried about," La Monica added.
The new CEO has had a bit of a troubled history with franchisees in terms of modernizing stores and menu items, he said.
12:52 p.m. ET, November 6, 2019
Stocks are overreacting to trade deal delay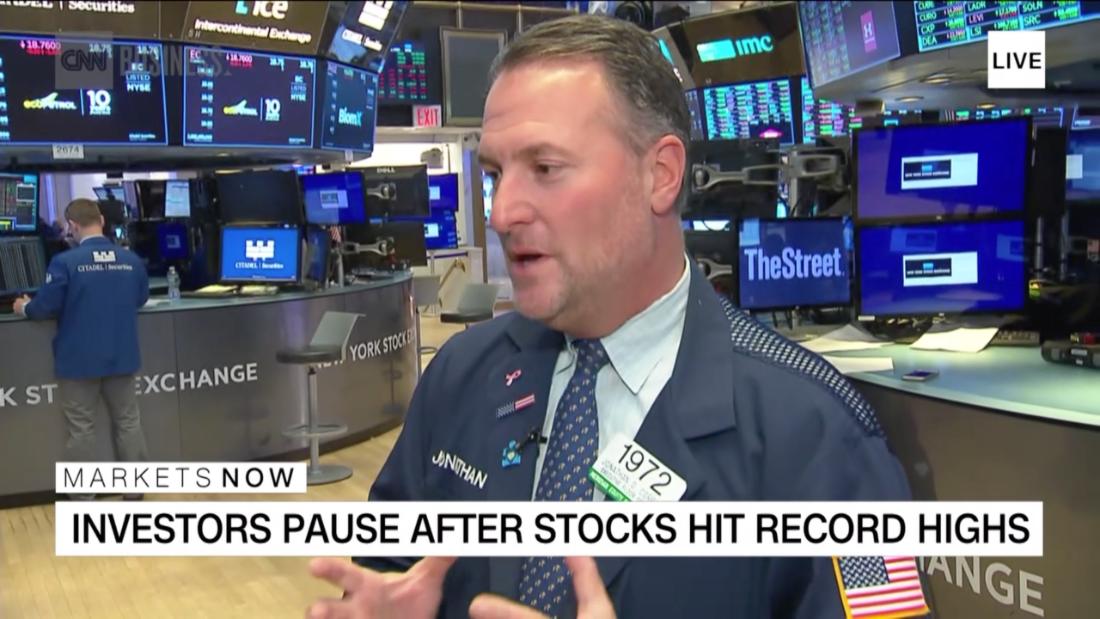 The stock market is overreacting to the report that it could take longer than expected for the United States and China to sign their preliminary trade deal, according to Jonathan Corpina, senior managing partner at Meridian Equity Partners,
"The market has become so fixated on any headline that's coming out on China -- good or bad, that it immediately overreacts to it," Corpina told Zain Asher on CNN Business' digital live show Markets Now.
The report of a delay in the signing of a "phase one" deal isn't actually that impactful for the market, Corpina said. This initial trade agreement is already priced into the market as well, he said, meaning stocks might not get as much of a boost when it is finally signed.
12:38 p.m. ET, November 6, 2019
Stocks edge further into red on report that US-China deal signing could be delayed
US stocks edged further into negative territory following a Reuters report saying the signing of a "phase one" trade deal between the United States and China could be delayed until December.
The two countries came to a preliminary agreement in mid-October and intended to sign it at the APEC meeting in Chile this month, which was subsequently cancelled by the host nation.
Stocks extended their losses on the heels of the report, though Wednesday's downturn remains modest.
The Dow is some 40 points, or 0.2% lower. The S&P 500 is also down 0.2%. In both indexes, the energy sector is leading losses as oil prices are turning lower.
The Nasdaq Composite is looking the bleakest today, down 0.5%.
12:21 p.m. ET, November 6, 2019
Uber stock hits a new low as lockup period ends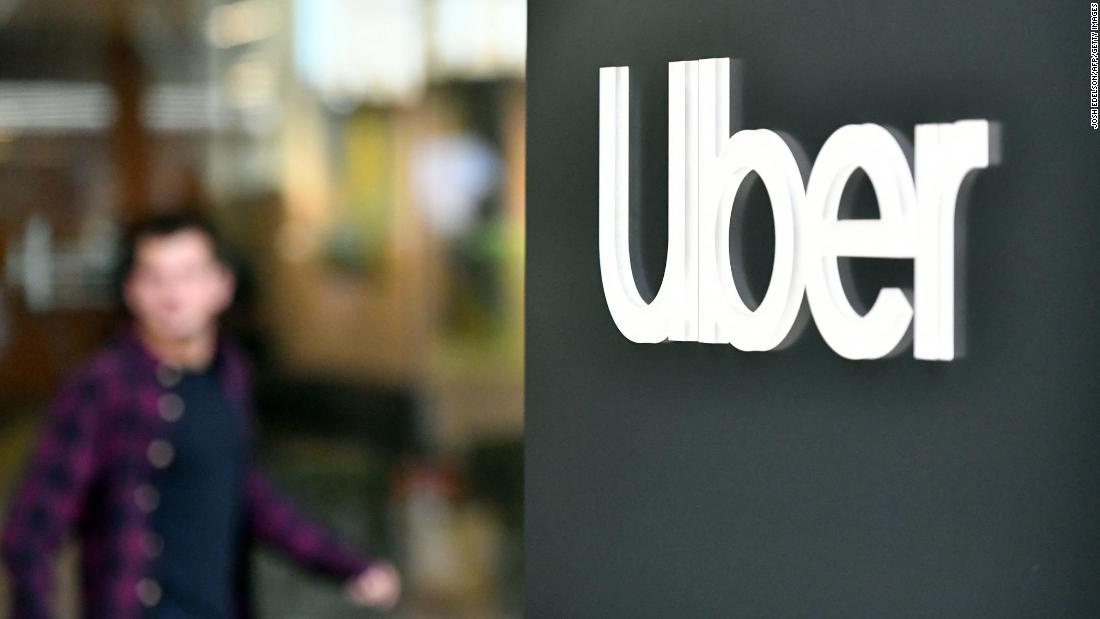 Uber (UBER) shares fell to an all-time low Wednesday as its stock lockup period ends.
The end of the lockup period, which comes 180 days after the company's lackluster IPO, means that insiders, including early investors and employees, are free to sell shares.
The period comes just after Uber released its third quarter earnings report on Monday, where the company continued to report steep losses, while providing more transparency by breaking out metrics for its various business lines.
Uber shares hit a record low of $25.58 when the market opened Wednesday after hitting a previous low of $27.97 on Tuesday. Shares bounced back to nearly $27 per share, or 40% lower than its IPO price of $45.
10:34 a.m. ET, November 6, 2019
China's yuan climbs to a four-month high
The US dollar is down against many of its rivals today, but most notably, its lost serious steam again China's yuan.
The Chinese currency gained on hopes for a trade war resolution between the Washington and Beijing. The dollar-yuan pair is considered somewhat of a barometer of market expectations for a trade deal.
The dollar slipped below 7 yuan for the first time since early August in both Beijing trading and in the more freely moving offshore market.
In August, the yuan fell past its symbolic level of 7 yuan per dollar for the first time in a decade, and the United States labeled China a currency manipulator. Investors fretted that it could be the beginning of a currency war between the United States and China. Since then, relations have improved and the two nations agreed a "phase one" trade agreement in October, which is yet to be signed.
The yuan is the strongest emerging markets currency on the block today.
9:47 a.m. ET, November 6, 2019
Papa John's stock jumps 7% after positive earnings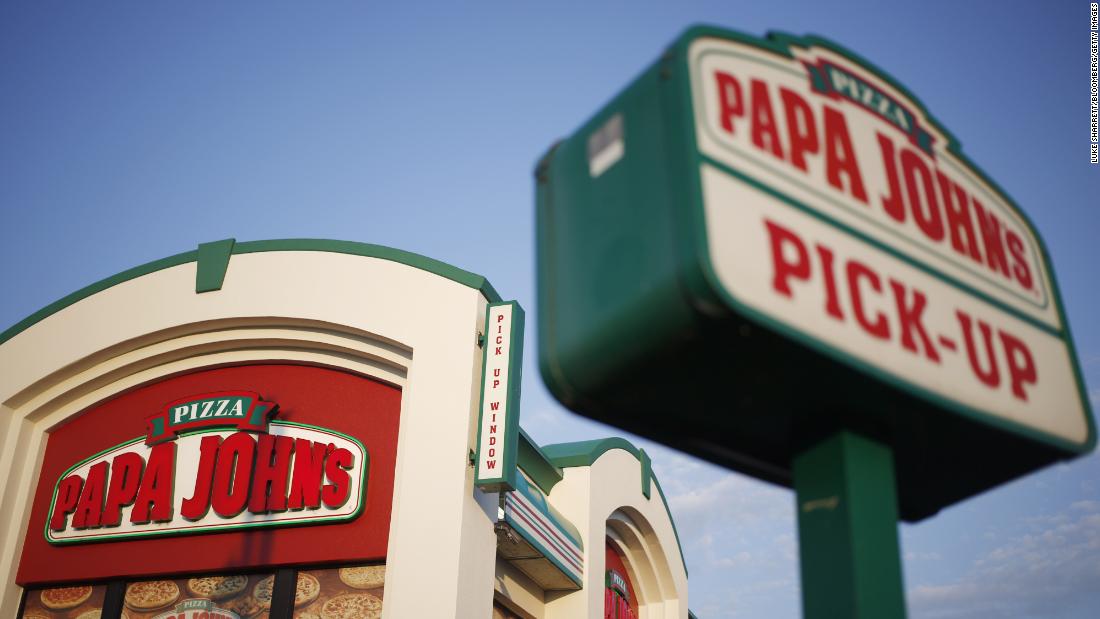 For the first time in two years, Papa John's is growing in the United States.
Sales at North American stores open at least a year ticked up 1% in the third quarter, following seven straight quarters of declines.
Papa John's (PZZA) shares rose 7% at the open. The stock is now up 55% for the year.
CEO Rob Lynch, who stepped into the top role just two months ago, said in a statement on Wednesday he is "very pleased" with the results. He added that "there is much work to do."