What's moving markets today: October 9, 2019
11:15 a.m. ET, October 9, 2019
CEO departures hit a record high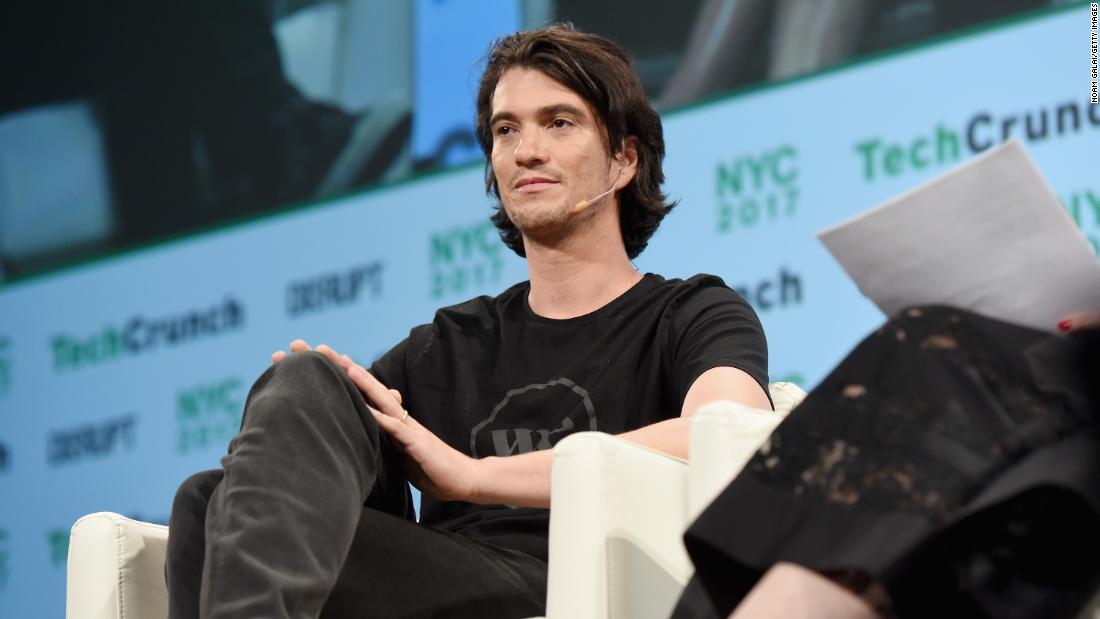 WeWork boss Adam Neumann is hardly alone. CEO turnover spiked to an all-time high last quarter.
Outplacement firm Challenger, Gray & Christmas said on Wednesday that a record 434 CEOs left their posts during the third quarter.That's up 40% from the second quarter and 10% from the same period in 2018.
The previous record was set in the final quarter of last year, when 425 CEOs exited.
Neumann stepped down from his post in September after WeWork's IPO imploded. Other high-profile CEOs who said goodbye in recent months include Charlie Scharf, who left Bank of New York Mellon (BK) to join Wells Fargo (WFC), and Overstock (OSTK) CEO Patrick Byrne, who left the online retailer in August under unusual circumstances.
So far this year, 1,160 CEOs have left their posts, up by 13% from this time in 2018, according to Challenger.
"Coming off a decade-long expansion, companies that started and developed during this period find themselves needing new leadership to continue to grow," Andrew Challenger, the firm's vice president, wrote in the report.
11:58 a.m. ET, October 9, 2019
Job openings drop to 18-month low in August
August job openings fell to their lowest level since March 2018, worse than experts had forecast.
Job openings fell to 7.051 million, compared with the Refinitiv consensus forecast of 7.191 million. July job openings were revised downward to 7.174 million from the 7.217 million initially reported.
New job openings in particular fell in the manufacturing and information services sectors.
9:36 a.m. ET, October 9, 2019
Stocks open higher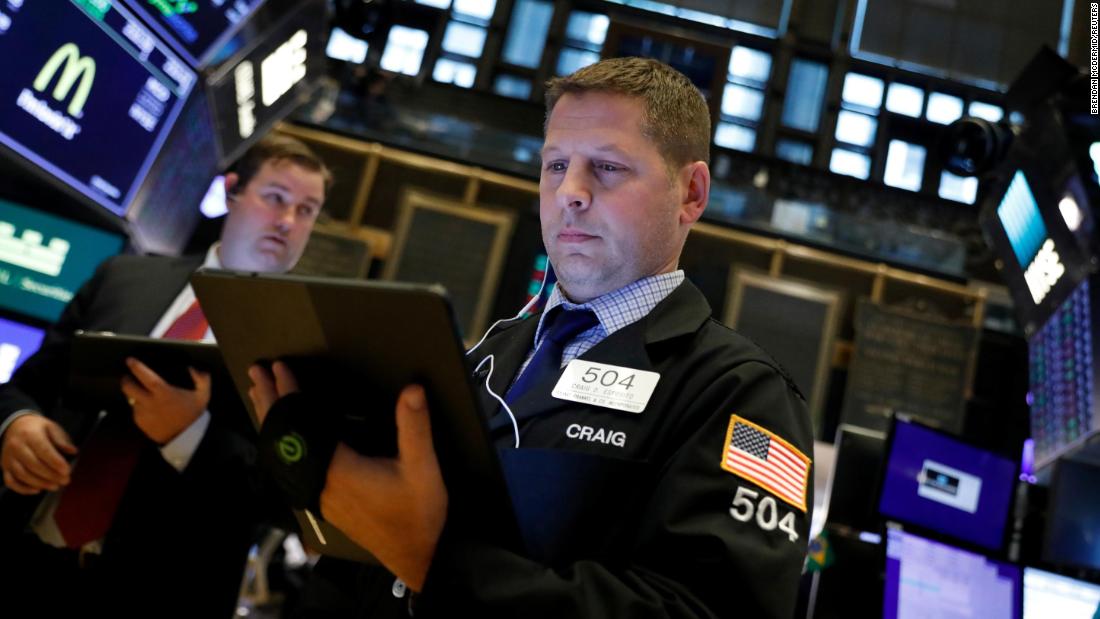 US stocks opened higher as investors hope for a partial trade deal between the United States and China.
All three indexes had closed lower on Tuesday.
The earnings calendar is still rather quiet. Levi's (LEVI) reported better-than-expected earnings after the bell yesterday. Its shares opened 1.5% lower.
8:59 a.m. ET, October 9, 2019
Why the stock rally could be limited
US stocks are bound to shoot higher at the opening bell, but the rally could be limited.
Even if the United States and China agree a partial trade deal, "a temporary solution will likely see risks remain for further blacklistings, visa restrictions, compliance on delivering agricultural purchases," said Edward Moya, senior market analyst at Oanda.
Until a broader deal is reach, the risks of fresh tariffs will remain as long President Trump is in office," Moya said.
8:10 a.m. ET, October 9, 2019
US stocks set to rally on trade hopes
US stock futures are pointing at a higher open, as hopes for at least a partial US-China trade deal were revived by a report from Bloomberg.
Dow futures are up about 200 points, or 0.8%, while those for the S&P 500 are up 0.9%. Nasdaq Composite futures are up 1%.
European markets are also in the green across the board.
US and Chinese officials are due to meet for the next round of trade negotiations this week.
Trade headlines still have the market in a chokehold. While today's headlines are good for stocks, yesterday's weren't.
Stocks fell and safe haven assets like Treasury bonds climbed higher Tuesday, after the United States blacklisted 28 organizations over their alleged roles in facilitating human right abuses in China's Xinjiang region. America is also restricting visas for Chinese officials over the allegations.
7:03 a.m. ET, October 9, 2019
The Fed will start buying more Treasuries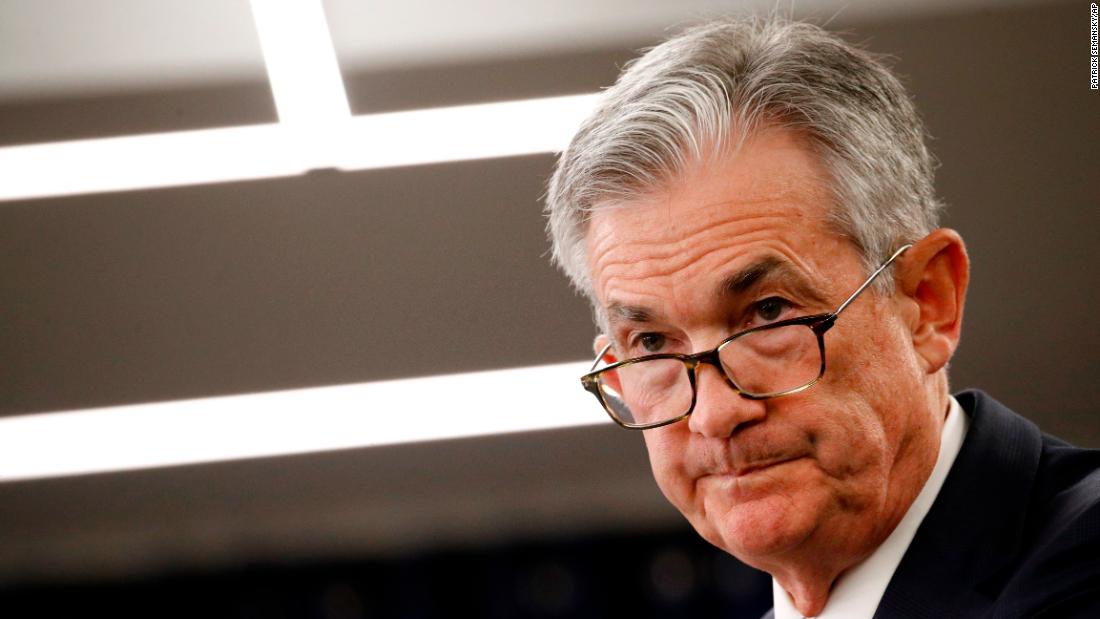 The Federal Reserve will start expanding its balance sheet again — but don't call it quantitative easing.
From CNN Business' Donna Borak in Washington: "Federal Reserve Chairman Jerome Powell on Tuesday said that policymakers will 'soon' announce measures that would add to the supply of reserves 'over time.' The policy move comes weeks after the central bank stepped into financial markets to keep very-short-term interest rates from rising."
What it means: It gets wonky, but the Fed is looking to increase levels of reserves to relieve stress in the overnight lending market.
To do this, UBS expects the Fed to purchase at least $200 billion in T-bills, and that the Fed will finish these purchases by the end of the year. This should reduce some of the daily pressure on the New York Fed, which has been staging interventions.
Powell has made clear that he does not view this as part of a program of monetary easing. But it's a further sign that something unusual is happening in a key part of the markets, and that the Fed felt it needed to come up with a more dramatic response.
A version of this first appeared in the "Before the Bell" newsletter.
6:50 a.m. ET, October 9, 2019
Tense environment for US-China trade talks 
The NBA battle is ostensibly separate from trade talks. But it doesn't help the already tense environment ahead of high-level discussions in Washington on Thursday.
The scene: Earlier this week, the United States put 28 Chinese entities on a blacklist that effectively bars them from importing American technology over the groups' alleged role in facilitating human rights abuses in China's Xinjiang region.
Then, on Tuesday, the Trump administration announced visa restrictions on Chinese officials suspected of being involved such abuses.
The spike in tensions sparked a late session selloff for US stocks on Tuesday:
The S&P 500 finished down nearly 1.6%.
The Dow dropped 1.2%.
The scare did not carry over to most Asian markets on Wednesday, however.
The fear: "Recent events surrounding US-China ties threaten to raise new points of conflict beyond just trade differences," said FXTM market analyst Han Tan. "A wider scope in this protracted conflict would only heighten the barriers to a meaningful reconciliation between the world's two economic powerhouses."
Risk aversion should continue to be the name of the game. Watch safe haven assets, like gold and the Japanese yen.
A version of this first appeared in the "Before the Bell" newsletter.
6:37 a.m. ET, October 9, 2019
Asian stocks decline as US-China tensions heat up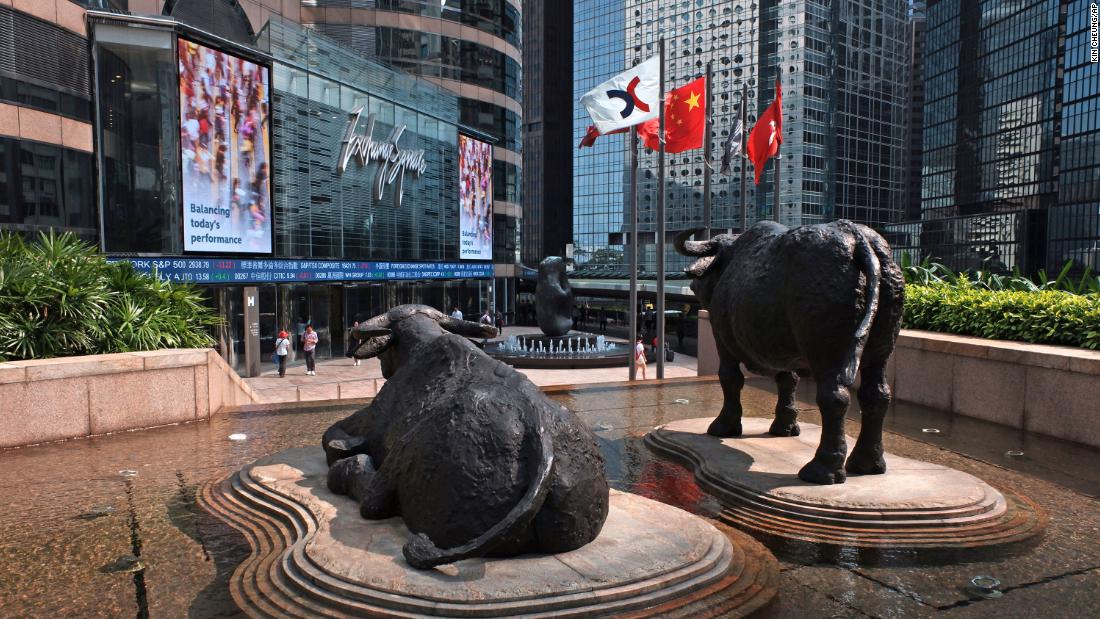 Asian stocks declined Wednesday as tensions between the United States and China worsened:
Asian stocks rose earlier in the week ahead of scheduled trade talks between top US and Chinese negotiators in Washington on Thursday and Friday. But renewed strains between the two sides have overshadowed those discussions.
6:38 a.m. ET, October 9, 2019
Singapore overtakes US as world's most competitive economy
Singapore has knocked the United States out of the top spot in the World Economic Forum's annual competitiveness report.
The index, published on Wednesday, takes stock of an economy's competitive landscape, measuring factors such as macroeconomic stability, infrastructure, the labor market and innovation capability.
Singapore pushed the world's largest economy down to second place this year, with the Asian city state scoring top marks for its infrastructure, health, labor market and financial system.
And while the United States lost out to Singapore overall, "it remains an innovation powerhouse," the report said.