What's moving markets today: October 2, 2019
4:09 p.m. ET, October 2, 2019
Stocks finish at 5-week low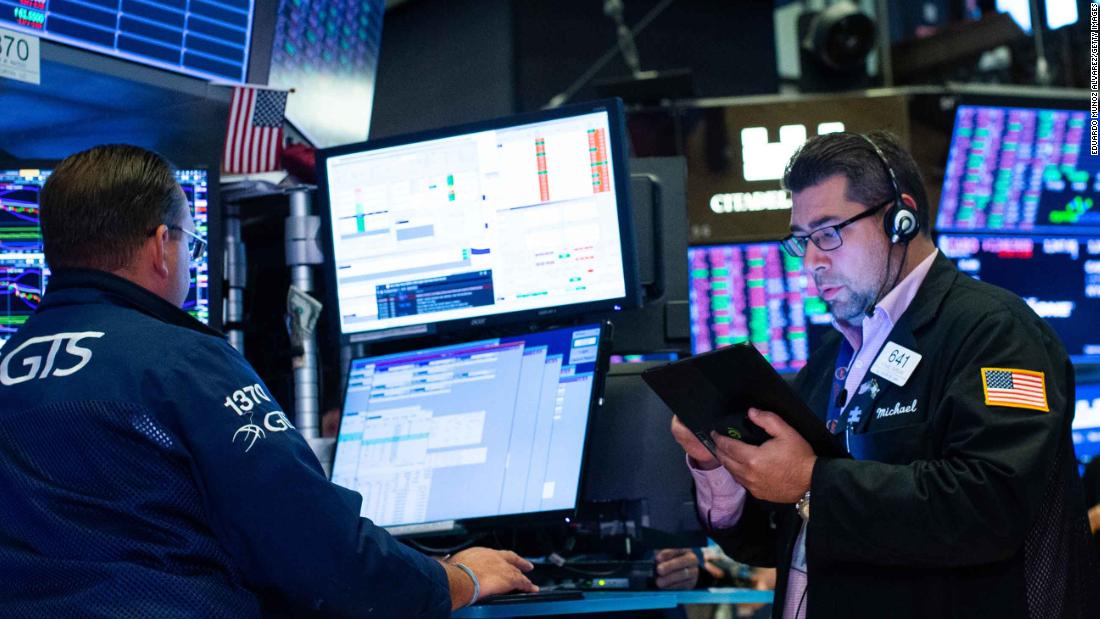 US stocks closed lower on Wednesday, finishing at their lowest level since August 23.
The Dow finished 494 points, or 1.9%, lower. At its session low, the index was down nearly 600 points, falling below 26,000 for the first time in a month. Only one Dow stock ended the day higher: Johnson & Johnson (JNJ). The shares finished 1.6% higher.
The S&P 500 dropped 1.8%.
The Nasdaq Composite closed down 1.5%.
The stock selloff began Tuesday, following a weak manufacturing report. Today markets turned lower on worse-than-expected private payrolls, concerns about Friday's jobs report and a lack of good news to counterweigh the soured sentiment.
2:49 p.m. ET, October 2, 2019
Treasury yields tumble on growth fears
Investors are once again hiding out in boring bonds.
The 10-year Treasury yield dropped below 1.59% on Wednesday afternoon as recession fears return to Wall Street.
The slide in bond yields is a sign of soaring demand for safe haven assets like Treasuries as US stocks fall sharply. The Dow has lost about 800 points, or 3% since Monday's close.
The spark for the rush into bonds was Tuesday's dreadful manufacturing report, which showed America's factories suffered their worst month since the end of the Great Recession.
The 10-year Treasury rate, which moves in the opposite direction of the price, stood at 1.75% shortly before that alarming manufacturing report was released. It slumped to as low as 1.58% on Wednesday as US stocks tumbled.
Recession fears drove a similar push into bonds last month. The 10-year Treasury yield plunged below 1.43% in early September, flirting with record lows.
2:04 p.m. ET, October 2, 2019
IP-Nooo! Unicorns struggling on Wall Street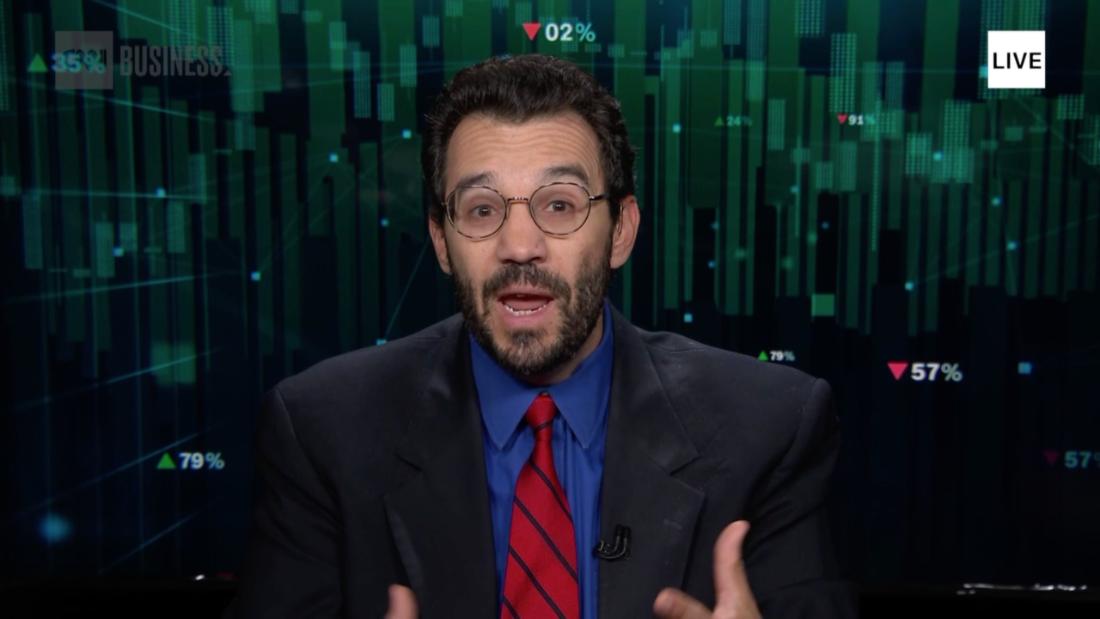 Can Airbnb resuscitate the IPO market? Perhaps. But it won't be until 2020 at the earliest -- and the company is likely to do a direct listing like Slack (WORK) and Spotify (SPOT) instead of a traditional initial public offering.
I talked with Alison Kosik about that on today's "Markets Now" show, telling her that it looks like Airbnb wants to avoid the typical "dog and pony show" associated with companies hiring investment bankers to sell their story to big mutual funds, hedge funds and other investors.
A successful listing for Aribnb would be welcome news for so-called unicorn startups. Uber (UBER), Lyft (LYFT) and Peloton (PTON) have struggled since they began trading. WeWork and talent agency Endeavor were forced to scrap their deals. There have been some success stories, such as Beyond Meat (BYND) and Zoom Video (ZM), but those have been the exception of late.
Investors are now a lot more skeptical of IPOs -- especially those still bleeding red ink.
4:07 p.m. ET, October 2, 2019
Dow slumps nearly 600 points at the day's low point
As stock losses accelerated, the Dow dropped nearly 600 points before bouncing back again slightly.
The index was last down 2%, or 529 points.
Johnson & Johnson (JNJ) is the only Dow stock in the green, up 1.2%, according to Refintiv.
The S&P 500meanwhile, was 1.9% lower, and the Nasdaq Composite traded down 1.7%.
1:40 p.m. ET, October 2, 2019
Falling home prices are good news for this builder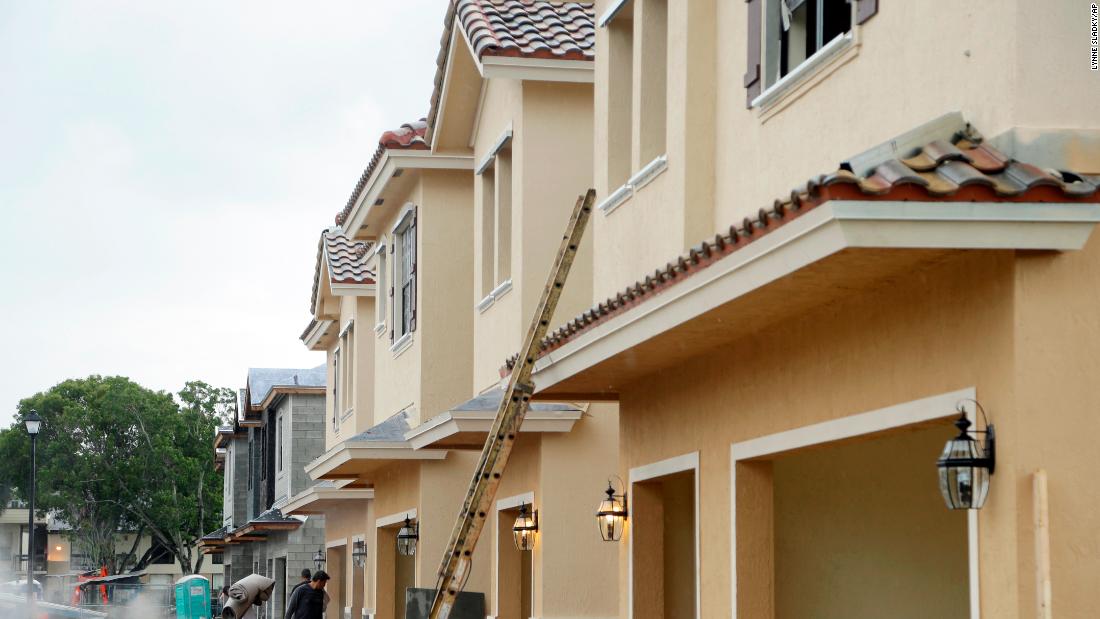 Miami-based home builder Lennar (LEN) was one of a little more than two dozen stocks in the S&P 500 to escape Wednesday's market rout as of midday. Shares were up 3%.
The company reported better-than-expected earnings and sales. And CEOexecutive chairman art Miller said he still sees good times ahead for housing thanks to a drop in home prices.
Miller said lower interest rates and a still-solid job market obviously helps too, but he specifically points out that "attractive pricing...motivated consumers."
Lennar said the average sale price of homes delivered in the third quarter was $394,000, down from $415,000 in the third quarter of 2018. And that drop was apparently enough to entice more buyers. The company reported an increase in both deliveries and new orders in every region of the US where it operates.
Low unemployment, wage growth, consumer confidence and economic growth drove the consumer to return to a more affordable housing market," Miller told analysts during a conference call.
Of course, it remains to be seen whether consumers will maintain this confidence in light of trade war worries. But for now, the housing market remains a bastion of strength in the economy.
.
1:51 p.m. ET, October 2, 2019
NY Fed: QE could be used to fight the next recession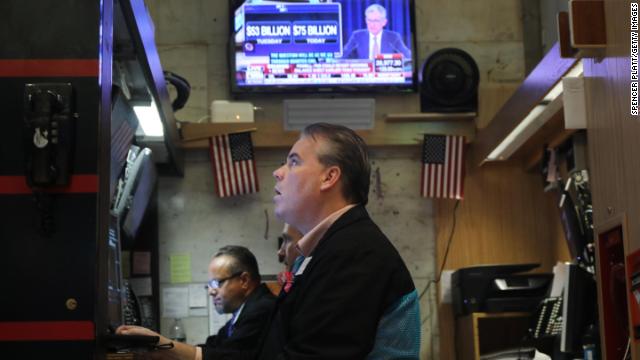 The Federal Reserve doesn't have much room to lower interest rates if the next recession strikes soon. That could mean a return of unorthodox steps such as the Fed's financial crisis bond-buying program, known as quantitative easing.
John Williams, the president of the New York Fed, said on Wednesday that he has "confidence" the central bank could effectively use QE again, should it be necessary.
The Fed turned to QE after it dropped interest rates to near-zero in 2008. The purchases of Treasuries and mortgage securities lifted the Fed's balance sheet above $4.5 trillion, compared with below $1 trillion in 2007.
Speaking at a University of San Diego event, Williams credited QE with keeping mortgage rates and corporate borrowing costs low as well as boosting financial conditions would lead to runaway inflation. That didn't pan out.
But some say QE did help deepen America's wealth inequality by boosting asset prices, which disproportionately benefits more affluent families.
But Williams doesn't sound concerned about the unintended consequences.
"When we did forward guidance and QE back in the day we didn't have a lot of experience," Williams said. "We've learned that some of the concerns about the costs and potential negative effects ended up being much smaller than some of the fears."
1:11 p.m. ET, October 2, 2019
The US economy will avoid recession, investor says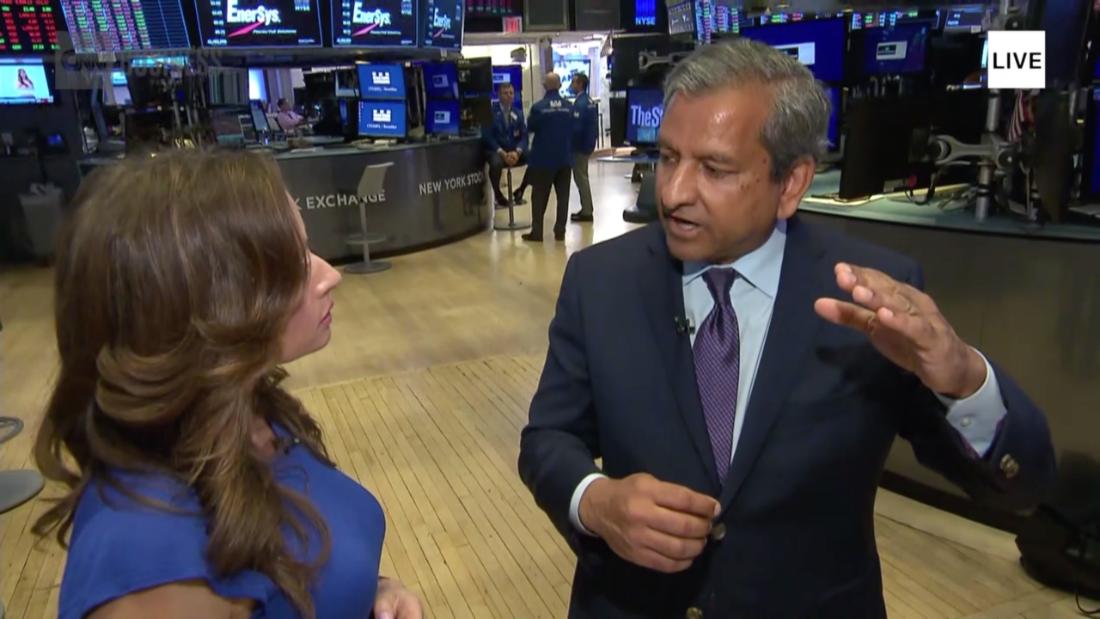 Even though US stocks are down sharply Wednesday, investors should remember the big picture, said Krishna Memani, vice chairman of investments at Invesco, on the CNN Business digital live show Markets Now.
He said the US economy is strong enough to avoid recession. The unemployment rate remains low and consumer spending is healthy, he said. And, he points out, the American consumer is the biggest contributor for GDP growth.
That said, given the weakness in recent economic data, "the Fed may cut rates again," Memani said.
The Invesco executive believes the downward trend in the data is bottoming out, and the effects of Fed's easing in recent months will improve things in the near term.
Assuming that economic data and growth stabilize, along with lower interest rates, "there's a good case for the markets to go higher," Memani said.
A trade deal would also be very good for the market, he added, as so far the trade war has "made a bad situation worse." And as for Friday's jobs numbers, "I think they'll come in around expectations," he said.
12:53 p.m. ET, October 2, 2019
It's not just one factor that's driving the market lower, trader says
US stock indexes are sharply lower Wednesday, but the poor performance can't just be blamed on one thing.
"I think there are a few things that have gotten us to this point," Jon Corpina, senior managing partner at Meridian Equity Partners, told Alison Kosic on the CNN Business digital live show Markets Now.
Prior to this week, risks like Brexit, US-China trade tariffs, the geopolitical situation around Iran, Saudi Arabia's oil production and the impeachment inquiry into President Donald Trump have been have been on investors' minds.
Tuesday's weaker-than-0expected manufacturing data was just "the last ingredient in the recipe" to get investors to understand that there many things that can move the market, Corpina said.
12:10 p.m. ET, October 2, 2019
Donald Trump says the market is falling because of impeachment. Experts say it's about manufacturing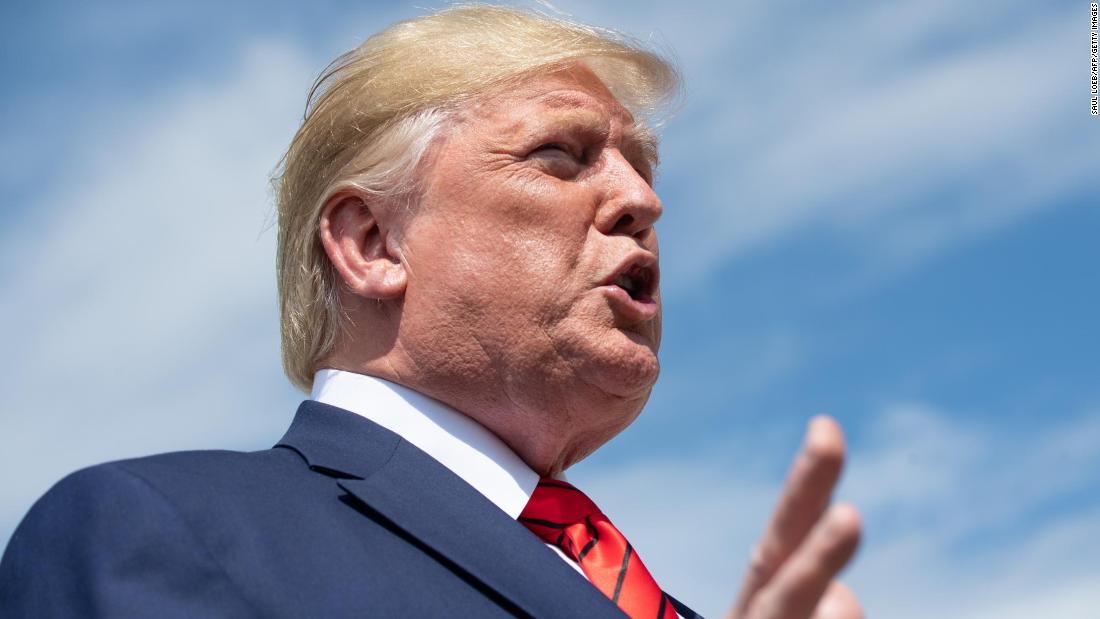 Stocks are deep into the red today, with the Dow shedding more than 500 points at its lowest point.
Analysts and market participants believe the weakness in the market is related to Tuesday's weaker-than-expected manufacturing report, which showed that the sector contracted for a second month in a row in September. The monthly index dropped to its lowest since June 2009.
But one person who doesn't agree is President Donald Trump, who said on Twitter that the impeachment inquiry was weighing on the market.
Stocks have widely shrugged off impeachment, because most market participants assume that the president won't be removed from office.
Today, "the primary driver of what we're seeing the last few days is economic numbers," said Keith Lerner, chief market strategist at SunTrust.
The ongoing trade war with China and slowing global growth are also weighing on the market. It's hurting business executives' confidence, too.
"We really need to see at least a truce or not any further escalation. Otherwise that would be a big risk," Lerner said.