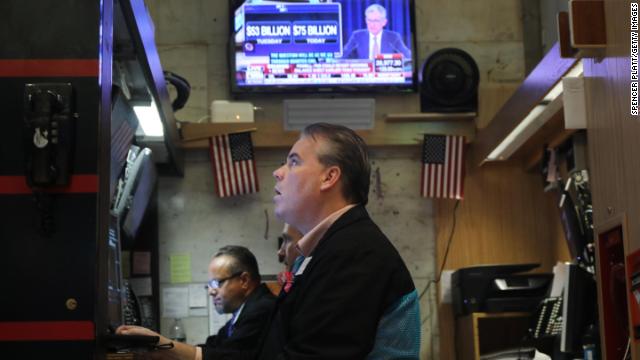 The Federal Reserve doesn't have much room to lower interest rates if the next recession strikes soon. That could mean a return of unorthodox steps such as the Fed's financial crisis bond-buying program, known as quantitative easing.
John Williams, the president of the New York Fed, said on Wednesday that he has "confidence" the central bank could effectively use QE again, should it be necessary.
The Fed turned to QE after it dropped interest rates to near-zero in 2008. The purchases of Treasuries and mortgage securities lifted the Fed's balance sheet above $4.5 trillion, compared with below $1 trillion in 2007.
Speaking at a University of San Diego event, Williams credited QE with keeping mortgage rates and corporate borrowing costs low as well as boosting financial conditions would lead to runaway inflation. That didn't pan out.
But some say QE did help deepen America's wealth inequality by boosting asset prices, which disproportionately benefits more affluent families.
But Williams doesn't sound concerned about the unintended consequences.
"When we did forward guidance and QE back in the day we didn't have a lot of experience," Williams said. "We've learned that some of the concerns about the costs and potential negative effects ended up being much smaller than some of the fears."