What's moving markets today: September 25, 2019
4:06 p.m. ET, September 25, 2019
US stocks finish higher in their best day in 2 weeks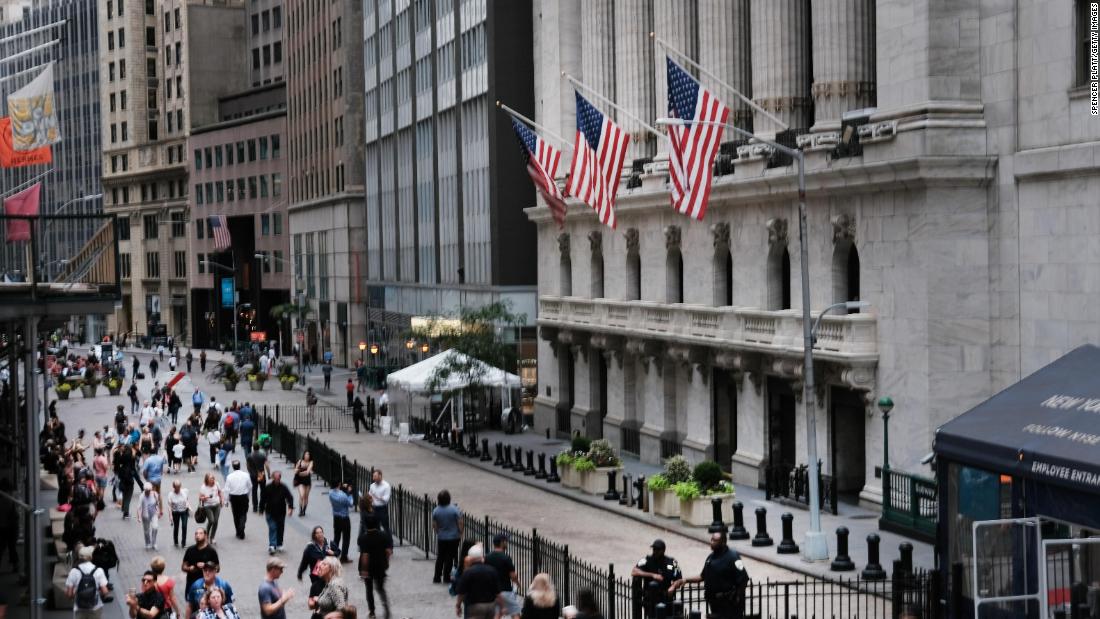 Stocks closed higher on signs that the United States could reach a trade deal with China. Markets were unfazed by the turmoil surrounding the impeachment inquiry into President Donald Trump.
It was the best day for stocks in two weeks. The S&P 500 and the Nasdaq Composite both snapped three-day losing streaks.
Stocks that are sensitive to the trade war performed well. Nike (NKE), Intel (INTC) and Dow Inc (DOW) were the biggest gainers in the Dow.
Marathon Petroleum (MPC) was the best performer in the S&P 500, closing more than 8% higher after activist investor Elliott Management called for the company to split up. Marathon said it would thoroughly evaluate the proposal.
3:50 p.m. ET, September 25, 2019
Fed's James Bullard wanted a bigger rate cut. He still does: 'Use your tools while you have them.'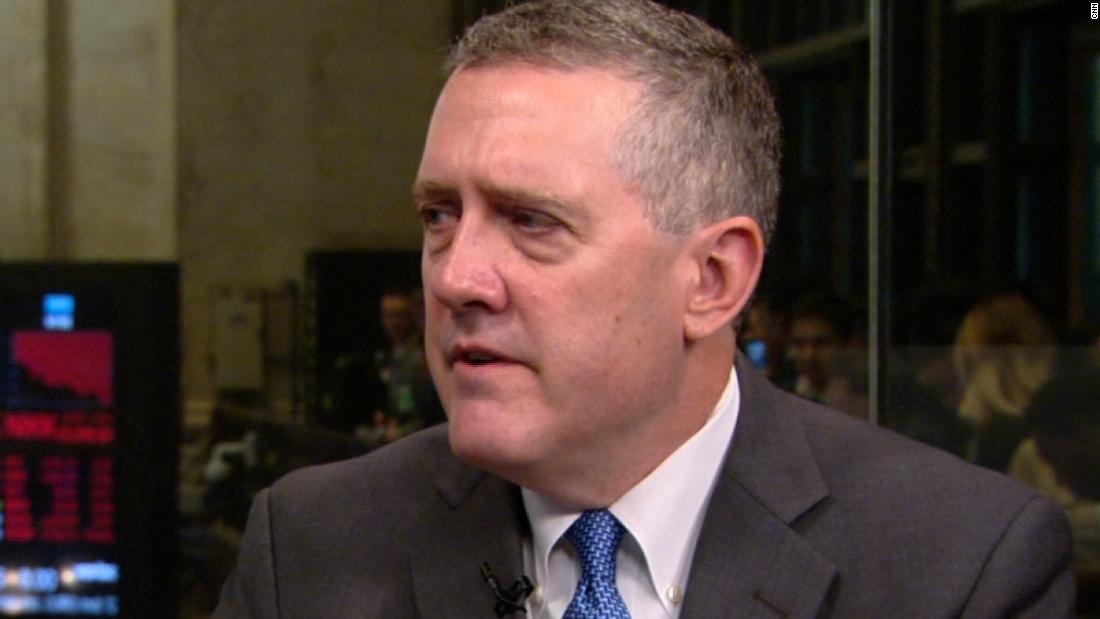 The Federal Reserve cut interest rates for a second time in a row last week, but on the whole the Fed's policymakers don't foresee further cuts in 2019. One member of the Fed's policy committee, St. Louis Fed President James Bullard, spoke in favor of more interest rate cuts during an interview with CNBC.
The central bank "could do more" given that the yield curve was still inverted, Bullard said. "We probably have a bit more to go." Bullard dissented from the Fed's quarter percentage point cut last week because he wanted a half percentage point reduction.
The typical argument against that bigger rate cut was that the Fed should hold onto its ammunition in case the US economy worsens. But Bullard doesn't buy it: The Fed should "use the tools while you have them." He believes the prudent course is to lower rates further and then reconsider what to do next year.
3:40 p.m. ET, September 25, 2019
Marathon Petroleum leads S&P 500 after Elliott Management calls for split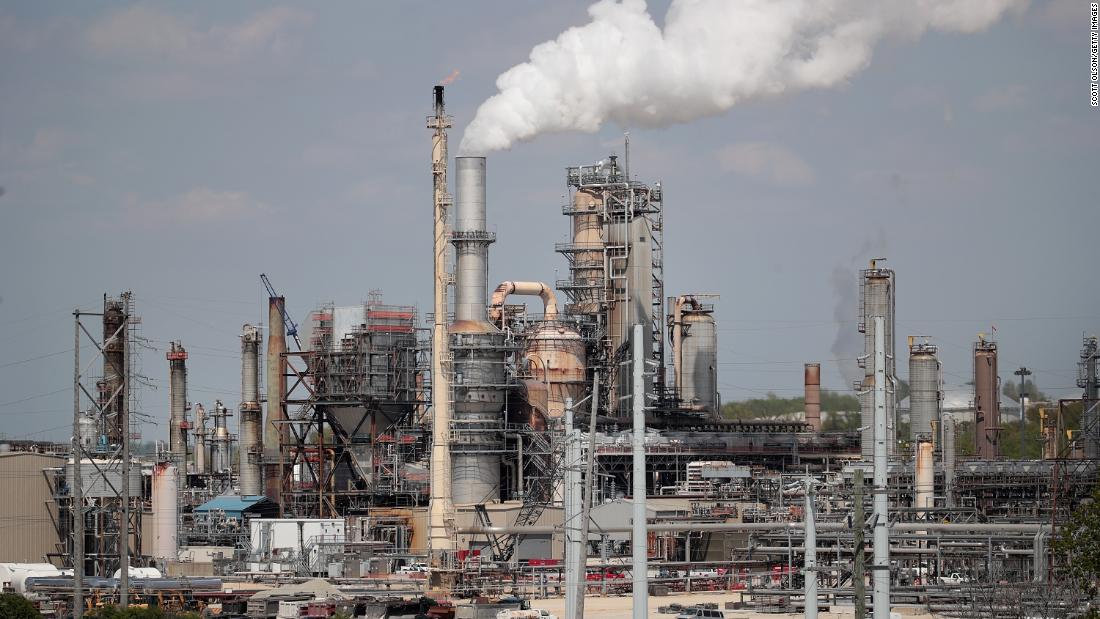 Oil and gas refiner Marathon Petroleum (MPC) is the strongest stock in the S&P 500, rallying some 8%.
The company climbed after responding to a letter by activist investor Elliott Management, which called for the split of the company.
Marathon "welcomes constructive input related to enhancing shareholder value," the company said in a press release in response, adding that it "will thoroughly evaluate Elliott's proposal and look forward to continuing our constructive engagement around these issues." (Elliott recently took a large stake in AT&T, whose media division, WarnerMedia, is the parent company of CNN.)
3:08 p.m. ET, September 25, 2019
Trade-sensitive stocks are leading gainers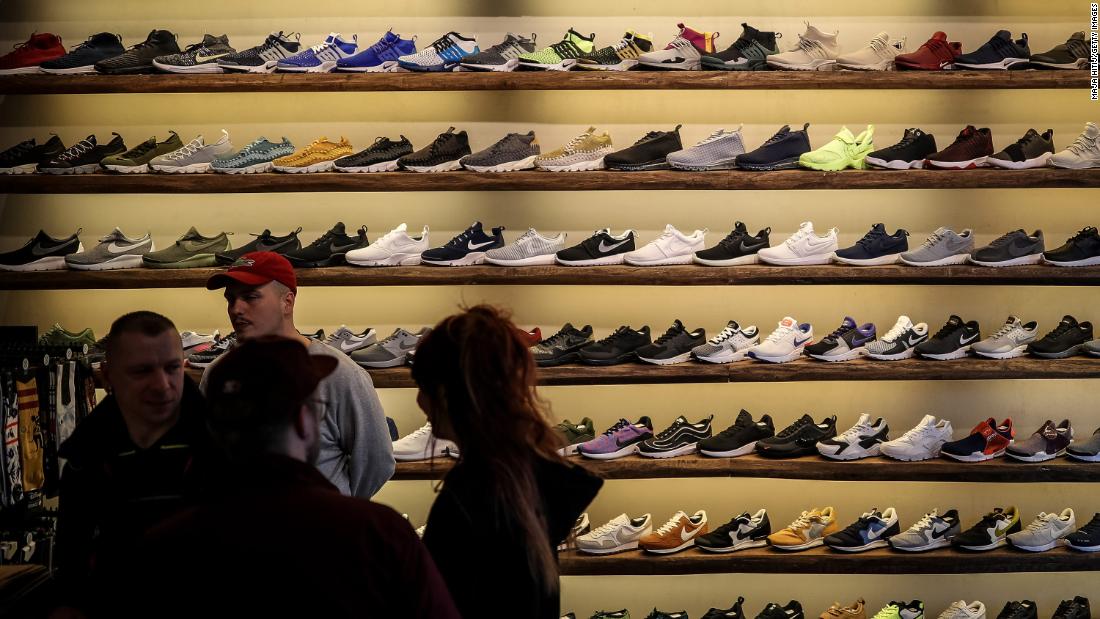 Stocks are still going strong with just about an hour of trading left in the day.
Companies sensitive to trade and with business in China are leading gainers, after President Donald Trump said earlier that a trade deal with China could happen soon.
Nike (NKE), Intel (INTC) and Dow Inc (DOW), are the best performers in the Dow. The index is up some 170 points as a whole.
Nike also reported better-than-expected earnings after the bell on Tuesday.
1:42 p.m. ET, September 25, 2019
Scaramucci discounts Elizabeth Warren's potential to win in 2020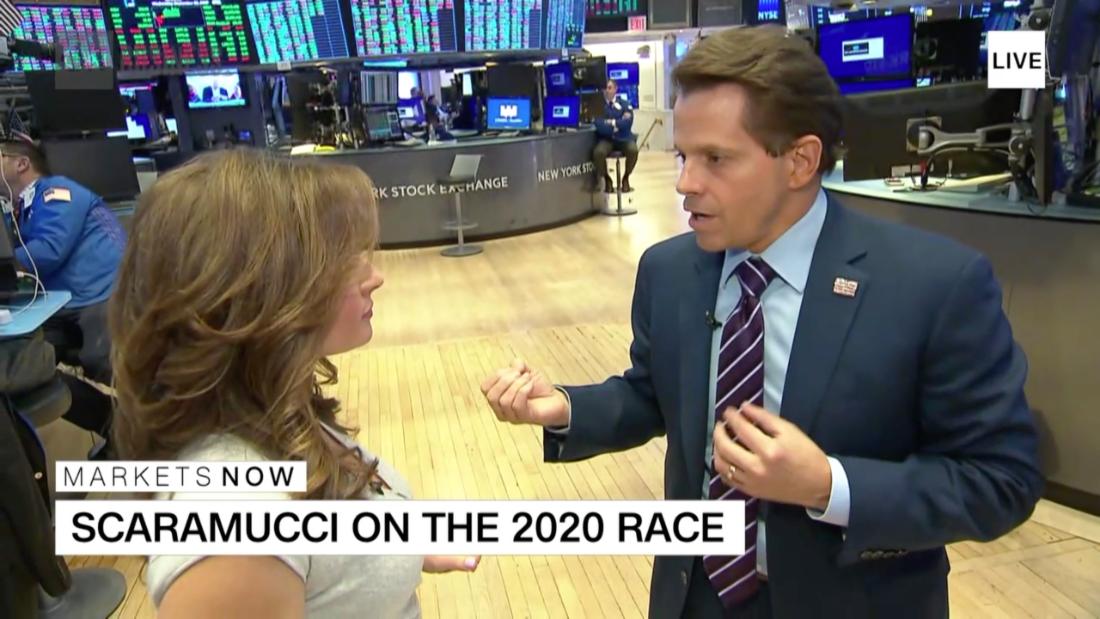 When he was asked to weigh in on the 2020 presidential contest, former White House Communications Director Anthony Scaramucci said he was more worried about a second term for President Donald Trump.
"President Trump is scarier to me than 'President Warren,'" Scaramucci told Alison Kosik on the CNN Business digital live show Markets Now. But, he added, he doesn't believe Warren will be elected. "President Warren isn't going to happen," Scaramucci said.
A recent poll showed Senator Elizabeth Warren and former Vice President Joe Biden as head-to-head for the Democratic nomination to challenge Trump in November 2020.
Scaramucci also criticized the wealth tax proposals that Warren and fellow Democratic presidential candidate Senator Bernie Sanders have put forward.
"The wealth tax won't work," Scaramucci said. "These socialists think people like me have my money in a swimming pool with $100 bills," he said. "My money is in my company and invested in real assets, and my money is helping to create jobs in the society."
1:09 p.m. ET, September 25, 2019
Anthony Scaramucci says impeachment doesn't matter to the market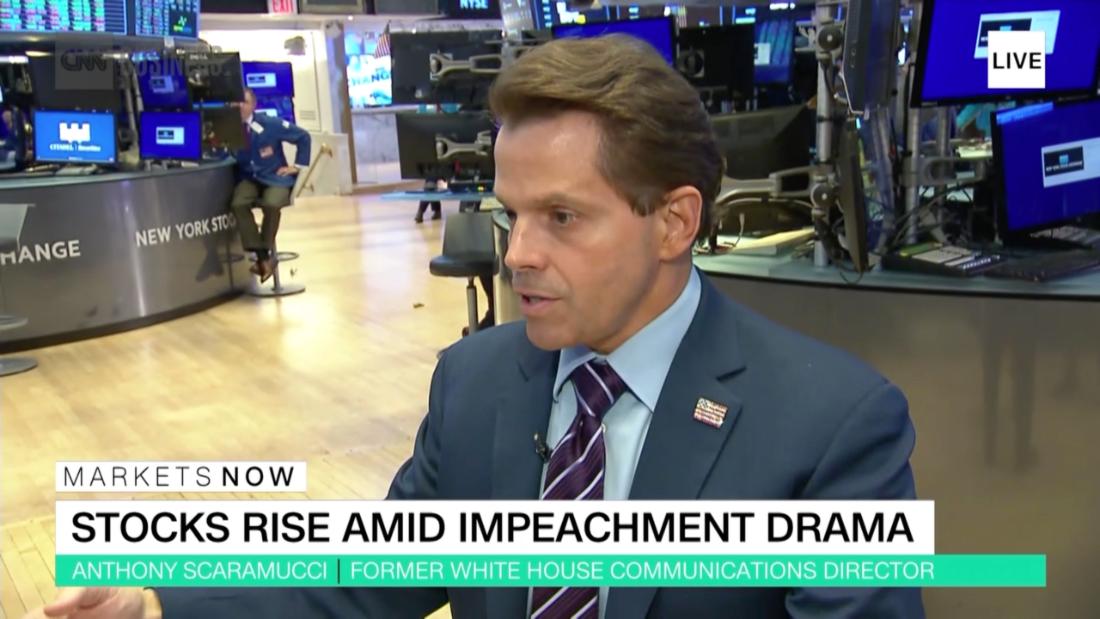 "I don't think impeachment matters to the market," Anthony Scaramucci, former White House communications director, told Alison Kosik on the CNN Business digital live show Markets Now.
The Dow was up more than 130 points, or 0.5% Wednesday, while the S&P 500 rose 0.3% and the Nasdaq Composite rose 0.4%. The market jumped after Trump said a trade deal with China could happen soon.
China would benefit from a Trump re-election, Scaramucci added, saying the president is destroying the United States' geopolitical standing, or soft power.
1:43 p.m. ET, September 25, 2019
Anthony Scaramucci calls out Trump's 'prima facie lawlessness' over whistleblower case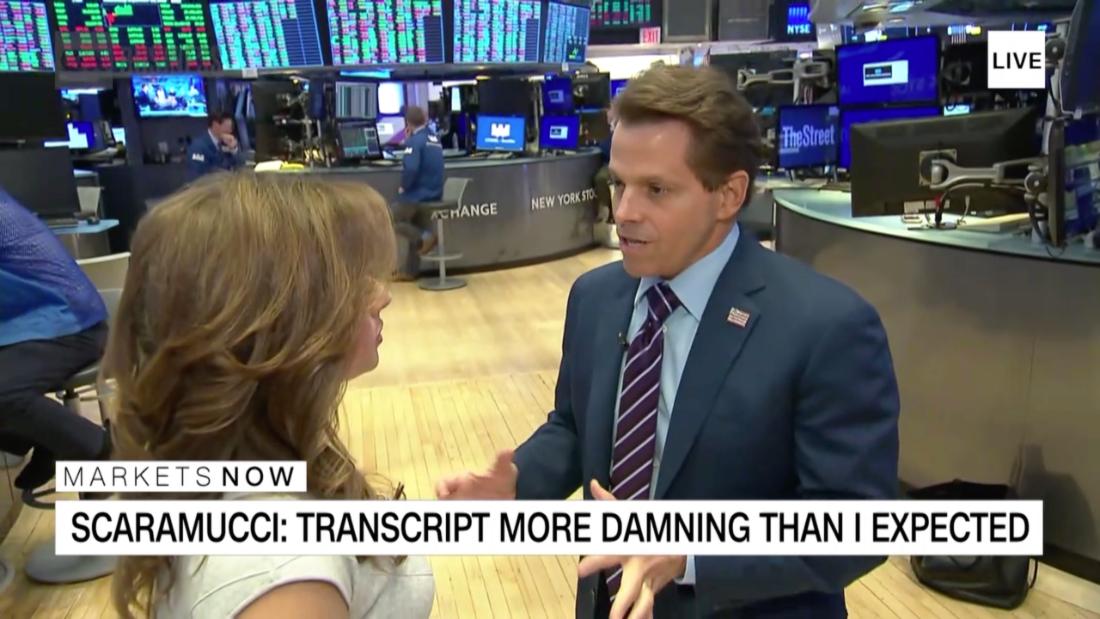 Anthony Scaramucci, the investor and former White House communications director, hit out at President Donald Trump for what he called Trump's "prime facie lawlessness."
"This is a lack of morality on the president's part, a lack of understanding what the laws are. ... I think people are now recognizing that the gig is up," Scaramucci, the founder of Skybridge Capital, said on CNN Business' digital live show Markets Now.
He said on Twitter that the transcript released earlier of the call between Trump and Ukrainian President Zelensky "was way more damning" than he thought it would be.
"You're in a full-blown constitutional crisis," Scaramucci told CNN Business' Alison Kosik.
12:43 p.m. ET, September 25, 2019
Safe-haven dollar climbs as political and trade climate grows uncertain
The safe haven dollar is back and it's rallying, with the ICE US Dollar Index up 0.6%.
The trade uncertainty and political chaos in the United States is playing in the dollar's favor. A weak British pound, amid more Brexit turmoil, and a weak euro are helping further.
Over the past years, the greenback has become a safe haven for investors. Traditional safety bets in the currency world are the Japanese yen and the Swiss franc, which tend to rise in times of trouble.
At least since early 2018 it is clear that the dollar is performing as a safe haven for a large number of investors. This is despite the fact that the US has poor budget and current account positions," said senior Rabobank FX strategist Jane Foley in a note.
But with European economies are slowing down, as is the world economy, while the United States keep chugging along, which makes the dollar more attractive. Even amid the trade war with China, America's economy has remained afloat. All this bodes well for US assets and the buck.
The dollar's leading role in global payments systems is helping matters.
One person who won't be happy to hear about the dollar's climb will be President Donald Trump, who has long called the dollar too strong and hurtful to US competitiveness on the global market.
11:17 a.m. ET, September 25, 2019
Stocks bounce higher as Trump says deal with China could be reached soon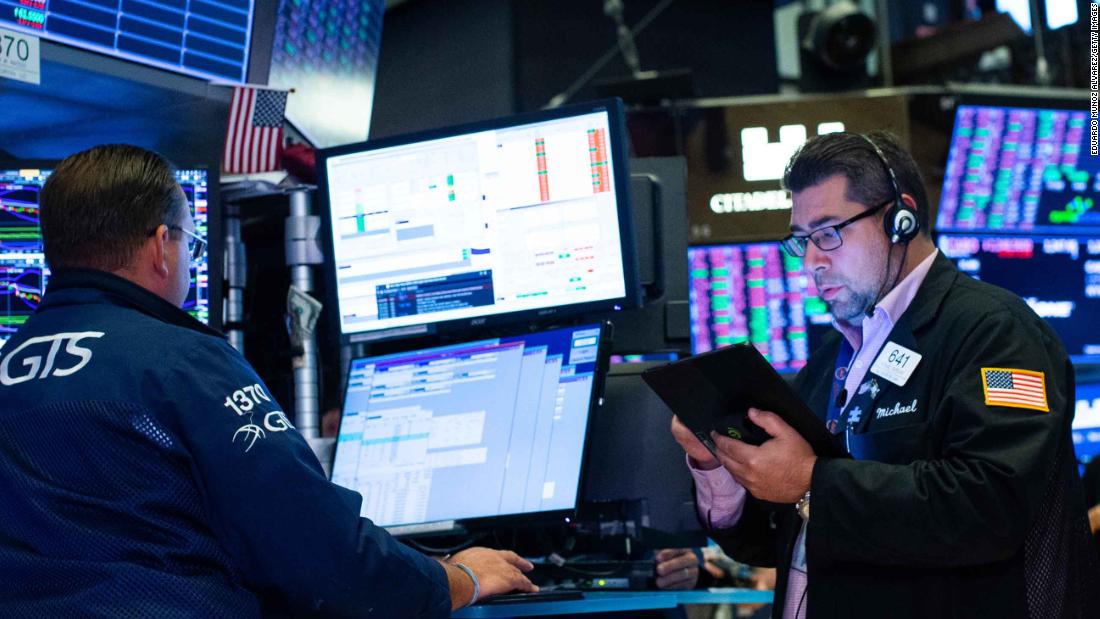 Stocks bounced to their session highs as President Donald Trump said a deal with China could happen soon, according to multiple reports.
The Dow climbed some 150 points, or 0.6%, highlighting once again that trade is the story that matters most for the markets.
The S&P 500 was up 0.3%, and the Nasdaq Composite climbed 0.2%.