What's moving markets today: September 11, 2019
1:43 p.m. ET, September 11, 2019
Oil price drops 2.5% on report that Trump weighed easing Iran sanctions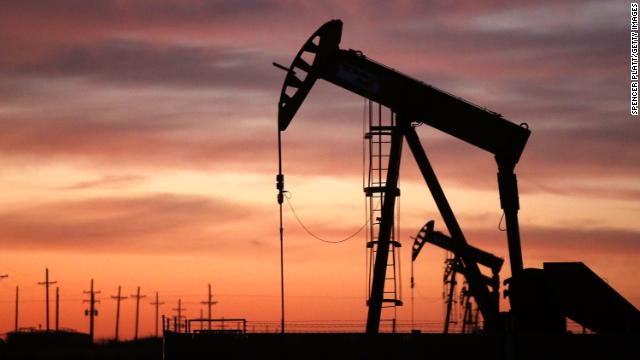 US oil prices dropped as much as 2.5% to $55.99 a barrel on Wednesday, following a Bloomberg report saying President Donald Trump weighed easing sanctions on Iran in order to secure a meeting with Iranian President Hassan Rouhani.
Trump's considerations prompted push-back from former national security adviser John Bolton, who left the administration yesterday. The surprise exit of Bolton prompted speculation that the tensions between the United States and Iran could ease, and oil prices fell on the news.
If Iran sanctions were eased or lifted, oil supply in the global market would increase, thereby pushing down the price.
11:16 a.m. ET, September 11, 2019
Gender diversity on boards correlates with higher credit ratings, says Moody's
The representation of women on corporate boards is linked to companies' credit ratings, says ratings agency Moody's.
Companies rated triple-A — the best possible credit rating — by the agency have the most gender-diverse boards "with women accounting for an average of 28% of their corporate directors."
Companies with lesser ratings also had fewer women on their boards. Nevertheless, the pattern suggested a correlation in the data, but not causation, Moody's said.
"Higher-rated companies also tend to have more women occupying C-suite executive positions. Nearly 25% of executives at Aaa-rated companies are women, versus around 10% for Ca-rated companies.
Regulations that mandate a minimum gender split on boards could, meanwhile, make things worse for companies, as it would require many to turn over directors, which could lead to credit risk in the short-term.
That said, Moody's also assesses companies' governance, and one of the five equally weighted risk categories it considers for the score is board oversight and effectiveness. "A board with less than 30% gender diversity is one indicator among many that strays from Moody's global standards," the agency said.
9:32 a.m. ET, September 11, 2019
Stocks open higher, Dow adds to win streak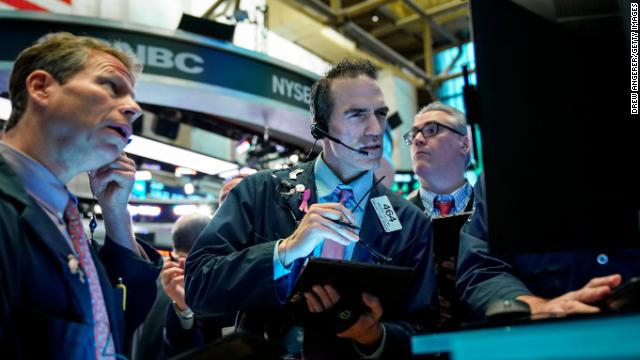 US stocks opened higher on Wednesday, as the Dow is aiming for its sixth day of gains in a row.
Shares of video game retailer Gamestop (GME) dropped more than 16% at the open, after the company reported worse-than-expected sales and said it would close 200 stores.
9:47 a.m. ET, September 11, 2019
Producer price index climbs 1.8%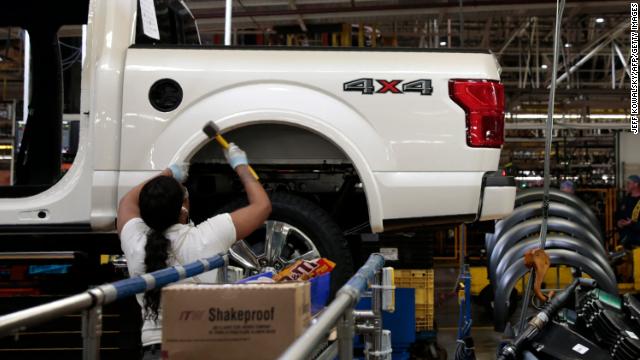 The producer price index rose by 1.8% year-over-year in August, slightly more than economists surveyed by Refinitiv had forecast. But it remains below the Federal Reserve's 2% inflation target.
Prices rose 2.3% in August when stripping out food and energy prices.
The Fed "can start cutting interest rates down to zero as the president wants as there is no inflation," wrote Chris Rupkey, chief financial economist at MUFG.
So far, trade worries and tariffs have not yet pushed up the prices of goods made in American factories.
The consumer price index for August is due tomorrow morning at 8:30 a.m. ET.
9:12 a.m. ET, September 11, 2019
Mortgage rates hit 3-year low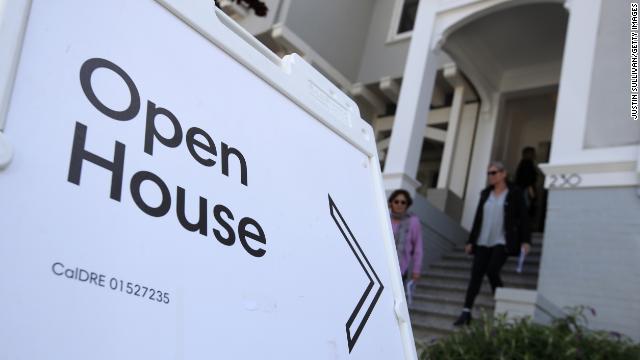 Mortgages are cheaper than they have been in years.
In the Labor Day holiday week, the average 30-year fixed-rate mortgage in the United States dropped to its lowest level since the week of November 4, 2016, according to the Mortgage Bankers Association.
The average rate on loan balances below $484,350 was 3.84%, while the rate on larger loan balances was 3.84%.
Over the summer, mortgages got cheaper but home buying didn't quite seem to catch up, in part because home prices rose faster than wages.
In July, however, existing home sales climbed, as the cheap mortgages are finally showing an effect on the market.
8:20 a.m. ET, September 11, 2019
Trump calls for US interest rates to be "zero, or less"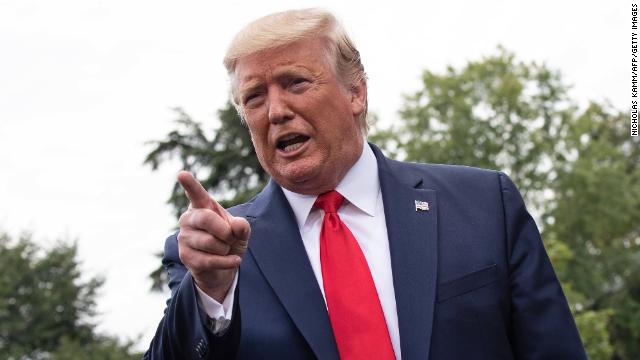 The Federal Reserve should cut US interest rates to "zero, or less," said President Donald Trump in a tweet this morning. Lower rates would give the country the chance to refinance its debt pile at lower rates, Trump said.
(The United States does not refinance its debt this way. Lower rates would, however, make it cheaper for the United States to borrow in the future.)
What Trump is proposing would be extreme: The Fed didn't even take rates into negative territory in the aftermath of the 2008 financial crisis.
The United States has some $70 trillion of total public and private sector debt. And a debt pile like that comes with a hefty interest bill. According to research from the Institute of International Finance, a 1% rate cut by the Fed could reduce the US interest burden by $20 to $25 billion per year.
Trump has long called on the Fed and Chairman Jerome Powell to lower rates to boost the economy, citing low rates in other countries as proof that America is lagging behind. The European Central Bank, for example, has not yet raised rates since slashing them to ultra-low levels in the wake of the European sovereign debt crisis. The ECB is giving its policy update tomorrow.
But the US economy remains stronger than those of its peers. It does not need interest rates as low as Trump might like them. Even though the pace of growth in America is expected to taper some into the end of the year, it continues to outpace European countries.
7:26 a.m. ET, September 11, 2019
Hong Kong makes $37 billion bid for the London Stock Exchange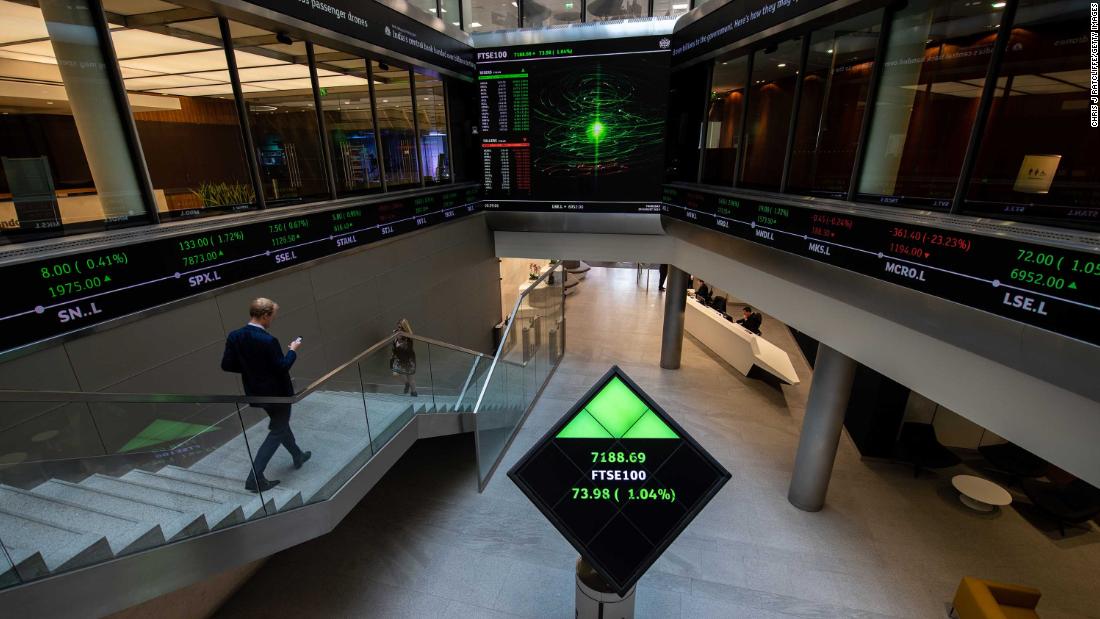 Hong Kong has just made a surprise £30 billion ($37 billion) bid for the London Stock Exchange.
Hong Kong Exchanges and Clearing (HKXCF) said Wednesday it had made a proposal to the board of the LSE (LNSTY) to "combine the two companies" in a cash and share deal worth £29.6 billion, or £31.6 billion ($39 billion) including debt.
The deal would "redefine global capital markets for decades to come," HKEX CEO Charles Li said in a statement.
7:28 a.m. ET, September 11, 2019
Europe's new tech giant is ... Tencent?
A version of this first appeared in CNN Business' relaunched "Before the Bell" newsletter. Sign up here!
Naspers, the South African media company that hit the jackpot with an early investment in Tencent, has spun out its 31% stake in the Chinese internet group via the listing of a new company in Amsterdam.
Called Prosus, the company became the largest consumer tech company in Europe when it listed on Wednesday. It's now the second largest tech company in the region, after Germany's SAP.
Investors are loving it. Prosus shares soared more than 25% in early trading, per my CNN Business colleague Hanna Ziady in London.
Background: The Tencent stake has been a huge boon for Naspers, which paid just $32 million for it back in 2001. The investment is now worth $130 billion.
But it's also caused headaches for the South African firm. Before the spin-out, Naspers accounted for 25% of the combined value of the 40 biggest companies on the Johannesburg Stock Exchange. T
hat's forced investors to sell Naspers shares so they're not overly exposed to a single stock. The move to Amsterdam should help — and investors in Europe won't mind either.
7:28 a.m. ET, September 11, 2019
The trade war might be taking a breather
A version of this first appeared in CNN Business' relaunched "Before the Bell" newsletter. Sign up here!
After months of repeated escalation, the United States and China look no closer to hammering out a meaningful trade deal. But for now, at least, tensions look to be easing, not escalating. For investors, that provides an opening.
On Wednesday, Beijing said it had waived import tariffs on more than a dozen US goods — the first such exemptions since the trade fight began. They'll kick in on September 17, as US and Chinese officials prepare to resume face-to-face talks in Washington.
Investor insight: The announcement could encourage those who have recently unwound positions in safe haven assets such as the yen, which has weakened back to July levels after hitting 2019 highs in August.
Gold prices have also dipped in the past week, and US Treasury yields have been rising as investors sell bonds. The yield on the benchmark 10-year note is up to 1.72%, from 1.46% earlier this month.