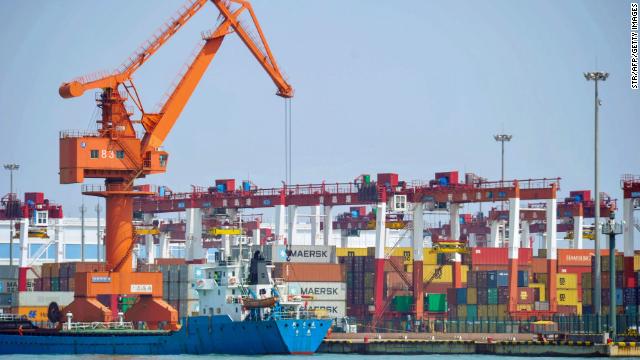 The United States economy will grind to a near-halt just before the 2020 presidential election because of the trade war with China, UBS warned.
The increasingly pessimistic Swiss bank slashed its GDP forecast for the first quarter to 0.5%, and to 0.3% for the second quarter. That would mark a sharp slowdown from growth of 3.1% during the first three months of 2019.
"A further shock to the economy could result in contraction," UBS chief US economist Seth Carpenter wrote in a report on Monday.
The report, titled "Tariffs take us to the brink of recession," blamed the looming slowdown on the escalating trade battle with China. UBS dimmed its forecast for consumer and business spending as well as job growth.
"This forecast puts the specter of a recession front and center," Carpenter wrote.
Trade war fears were amplified on Monday by a new report showing that US manufacturing activity contracted in August for the first time in three years. Reflecting the impact from tariffs, new export orders plunged to the weakest level since 2009.
UBS warned that the trade war could cause a drop in oil prices that sets off a recession in the United States, which is the world's leading oil producer.
"The slower the growth of the economy, the smaller the shock of any kind is needed to tip an economy into a recession," Carpenter wrote.