What's moving markets today: August 28, 2019
11:42 a.m. ET, August 28, 2019
Surprise! UK businesses are frustrated about Brexit
The Queen just approved Prime Minister Boris Johnson's request to suspend Parliament weeks before the October 31 Brexit deadline. And that substantially increases the likelihood of a no-deal Brexit, which many stakeholders in the business world believe would be devastating.
"Clearly the chances of no deal appear to have elevated over recent weeks," said Allie Renison, head of Europe and Trade Policy at the Institute of Directors. "A majority of our members say a disorderly Brexit would be detrimental to their business but given the circumstances we continue to urge firms to make whatever preparations they reasonably can."
Dr Adam Marshall, Director General of the British Chambers of Commerce, accused Westminster of playing an endless game of political chess "while their futures and the health of the UK economy hang in the balance."
"Every move in this game is prompting more questions, not just amongst businesses here at home but also amongst their partners around the world. Out in the real world, continuing political turbulence is taking a toll on contracts, on investment decisions, and on business confidence. Three years on, the damage continues."
10:04 a.m. ET, August 28, 2019
Dow and S&P 500 turn positive
The Dow and S&P 500 flipped into the green in the first half hour of trading.
Stocks had opened modestly lower before finding a floor.
The Dow traded up some 30 points, or 0.1%, while the S&P bounced 0.1% higher. The Nasdaq Composite remained in the red.
9:33 a.m. ET, August 28, 2019
Stocks open lower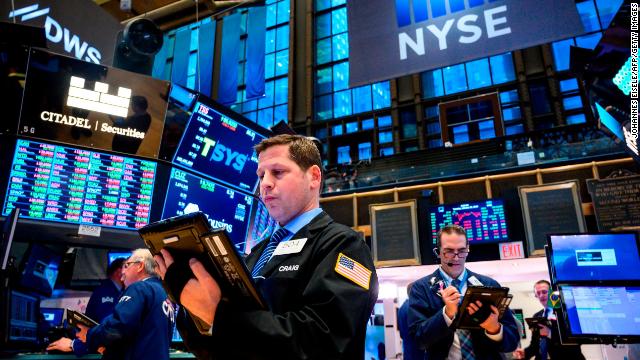 US stocks kicked the day off lower on Wednesday, as the three major indexes are sliding towards month-end.
August is on track to be the second worst month of the year for stocks, after May.
With little news on the US-China trade front, the market is lackluster and investors are keeping a concerned eye on the US Treasury yield curve, as well as Brexit developments and Italian politics.
8:25 a.m. ET, August 28, 2019
US stocks keep trending lower
With nothing new on the US-China trade front, stock futures are steadily trending lower, set to open squarely in the red.
Futures for the Dow and the Nasdaq Composite are both down 0.3%, while those for the S&P 500 are down 0.2%.
All three indexes finished lower on Tuesday. With three trading days left in August, they are all looking at their second worst month of the year, according to Refinitiv.
The key chart investors' eyes are glued to is the spread between the 2-year Treasury yield and 10-year note, which is accelerating its inversion to the lowest levels since the financial crisis. The deeper the inversion and the longer we stay inverted, the greater the calls will be for a sustained recession," said Edward Moya, senior market analyst at Oanda, in a note.
With little news in the United States, investors are keeping a concerned eye on Italian political developments and Brexit.
Italian 10-year bond yields fell to a record low as coalition talks between the Five Star Movement and the Democratic Party are fueling optimism over the country's political future. An agreement between the two parties would avoid fresh elections.
7:51 a.m. ET, August 28, 2019
Pound falls after UK PM asks Queen to suspend Parliament
The British pound fell as much as 1.1% against the dollar on Wednesday after British Prime Minister Boris Johnson asked the Queen to suspend Parliament just days after it returns from summer recess next week.
The move would give lawmakers less time to block a messy Brexit without a deal to protect trade. The deadline for the United Kingdom to leave the European Union is October 31.
The pound has recovered some of its earlier losses and is now down 0.6% against the dollar, back above $1.22. The currency has seen a similar slide against the euro.
The pound was at just above $1.20 earlier this month as Brexit concerns set in. Analysts have predicted that it will grind below $1.20 between now and the end of October.
7:30 a.m. ET, August 28, 2019
Gold gets a boost as trade risks jump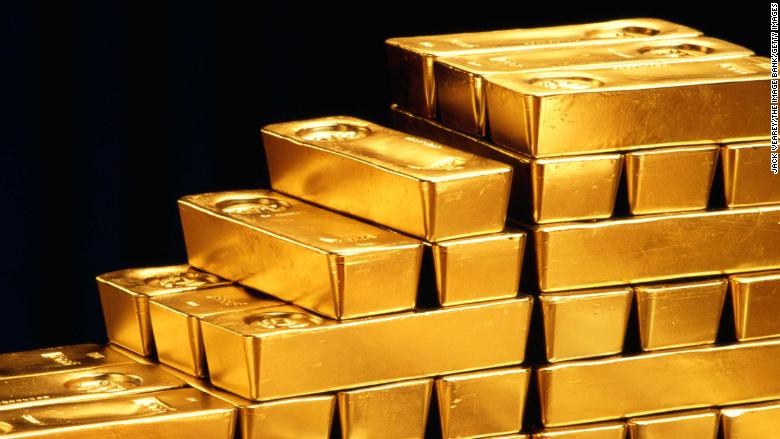 In a moment of uncertainty for investors, safe haven assets are getting a boost. That's been good news for gold.
Earlier this week, gold rallied to a brief high of $1,555 a troy ounce. That level was last seen in April 2013, before prices collapsed as much as 15% in a matter of days, according to a recent report from UBS strategist Joni Teves.
Gold has tempered its rise slightly in recent days, and is currently near $1,551, looking at futures contracts for December. But Teves thinks the outlook remains strong. "Persistent uncertainty is likely to keep gold well supported," she said. At this point, she noted, there's a "relatively high threshold for easing investor concerns" about trade. Falling bond yields also make gold look more attractive.
Gold isn't the only safe haven asset to benefit from that shift. The yield on benchmark US 10-year Treasuries is holding near a three-year low, indicating heightened demand. The Japanese yen has also received a bump. 
"Given the persistent nature of the US-China trade conflict, which has injected greater doses of recession fears into markets, the overall demand for safe haven assets is expected to remain resolute," said Han Tan, market analyst at FXTM, a currency broker.
7:35 a.m. ET, August 28, 2019
Trade uncertainty hangs over markets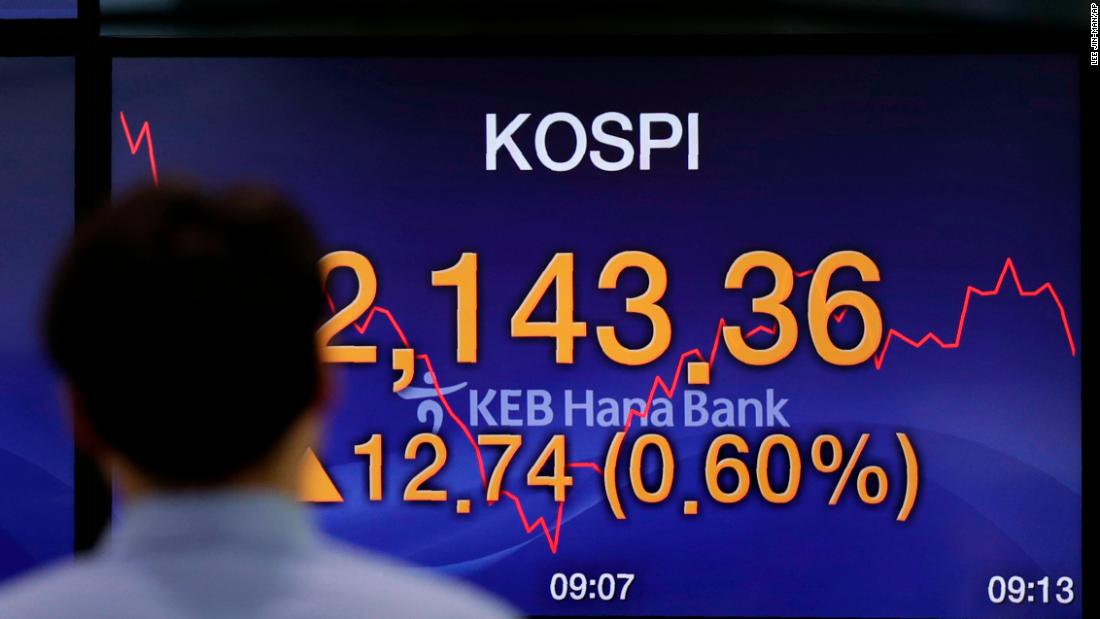 Uncertainty about US-China trade relations is still hanging over global markets.
Asian stocks were mixed Wednesday:
The trade war in particular is vexing markets, according to Jingyi Pan, a market strategist for IG Group. She noted that people are "finding it difficult to put a finger as to where the ongoing US-China trade issue is headed."
Trade tensions between Japan and South Korea are also simmering. Japan's decision to remove its neighbor from a so-called white list went into effect, which means that Japanese exports to South Korea now require additional screening to make sure they're not used for weapons and military applications.
7:38 a.m. ET, August 28, 2019
Peloton files for IPO
Peloton, the indoor fitness startup best known for its internet-connected indoor bikes, filed paperwork on Tuesday for an initial public offering.
The company generated $915 million in revenue in its most recent fiscal year, ending June 30, according to its IPO prospectus. That's more than double the revenue it posted in the year prior.
But Peloton's net losses are growing, too. The company lost $195.6 million in the most recent year, up sharply from $47.9 million in the year prior.
The company was valued at $4 billion last August.
It now seeks to raise $500 million, according to the filing, which is a placeholder amount likely to change based on investor demand.